If you are looking for the best mother's day gift ideas for your Alzheimers or dementia Mom, I have a few suggestions! Here are my top 10 tips for finding that unique present to buy that will make her life easier or a little more fun!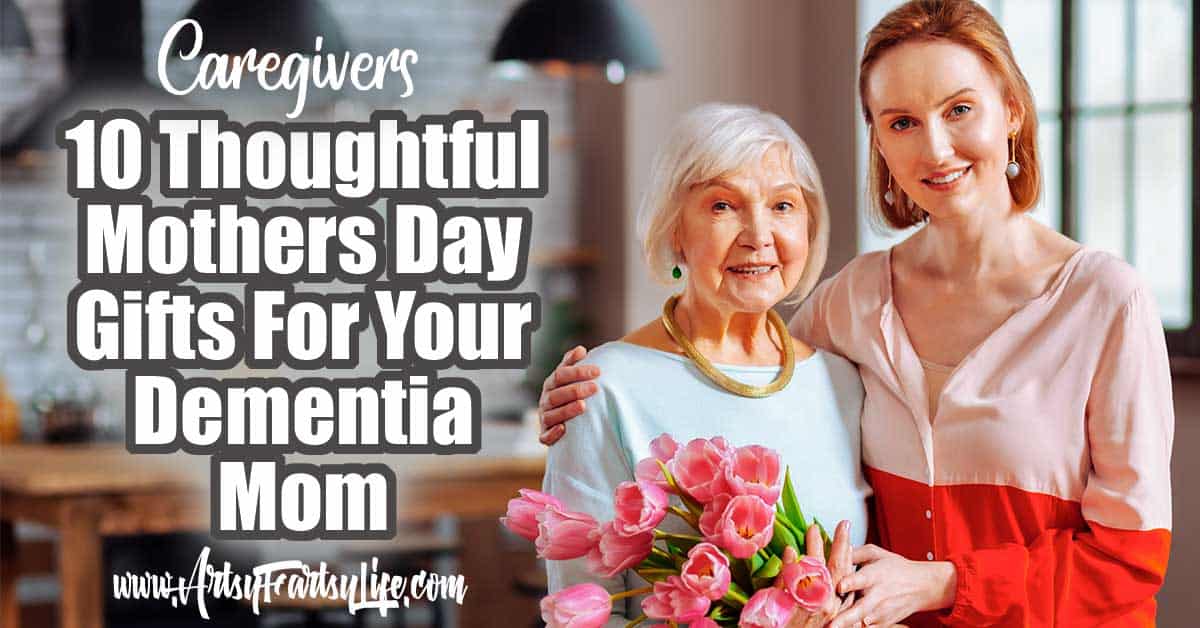 please note :: I often recommend resources, some I receive an affiliate commission for at no additional cost to you, these all help to keep this site free for you!
As a dementia caregiver, I know that finding a fun gift for your Mom can be a bit more challenging than normal! Our Mom (Grandma Linda) is living with us and is a rabid shopper herself, so finding things that she would like is sometimes a challenge.
That said, there are some super fun gifts we can get our loved ones that will either make their lives easier or happier.
1. Fidget Muff
With Mom being so tired, she tends to sit in her chair and not get around all that much. For some reason she has a rule about only watching television starting with the evening news, so having something to do during the day is a godsend.
This cute little fidget muff is a perfect way to keep her hands busy. So many fun little dangles to play with and organize!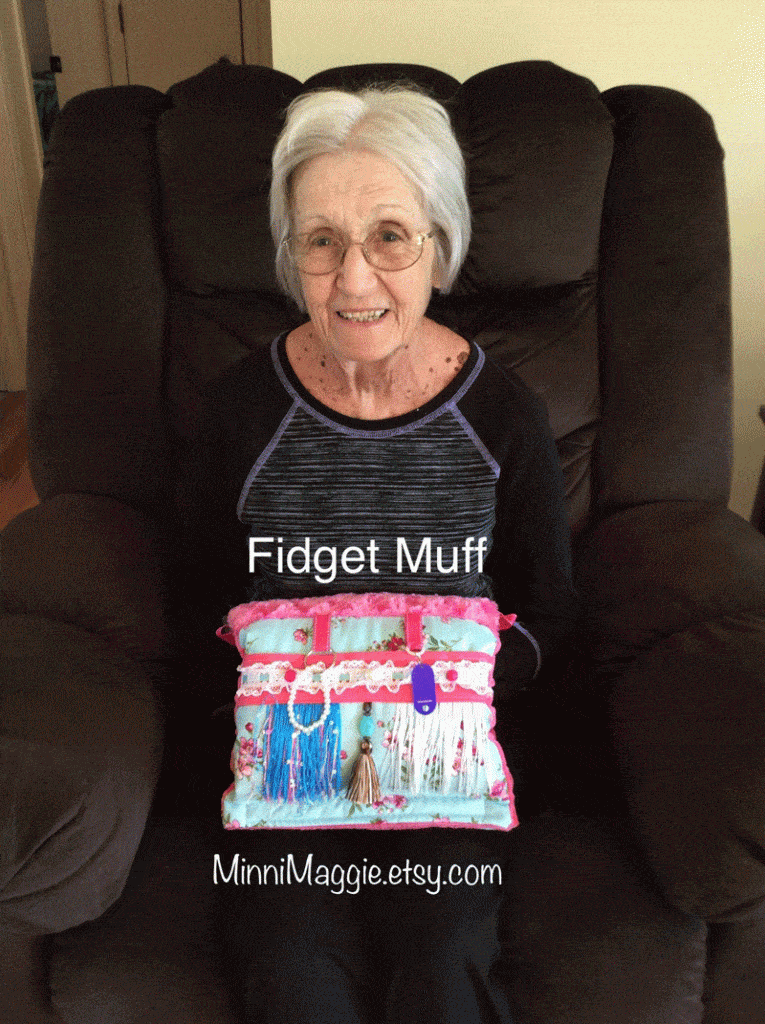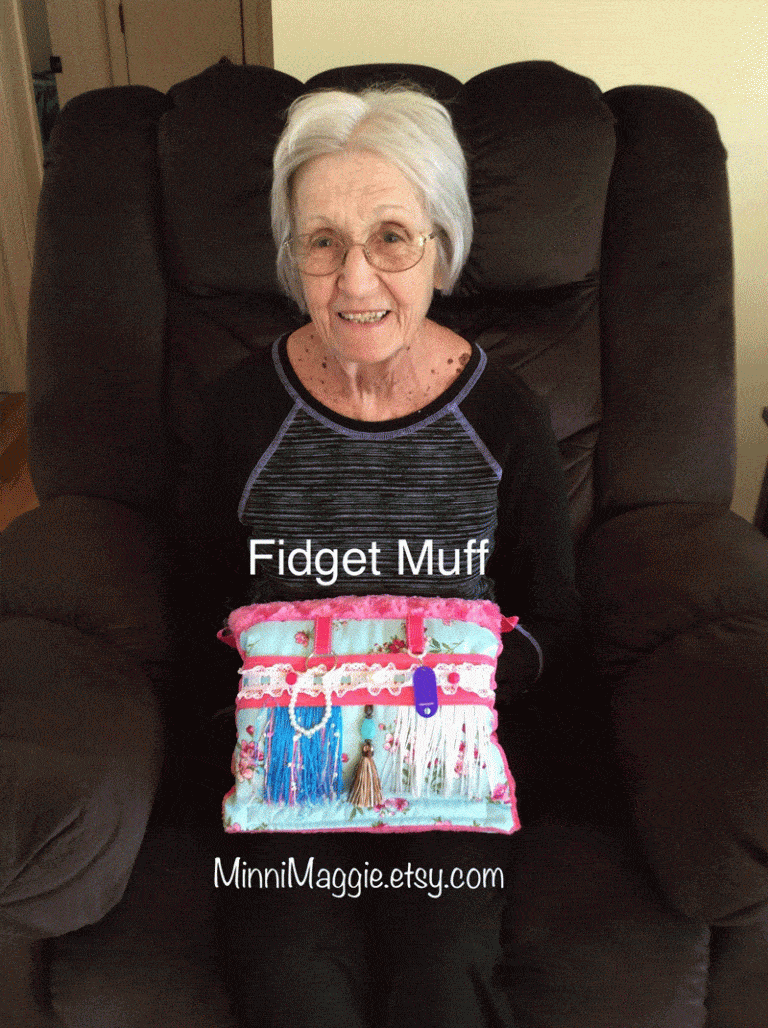 source MinniMaggie shop
2. Baby Doll
There is something so comforting about holding a baby for many dementia or Alzheimers mothers. Maybe because the past when their kids were little seems closer than today does for them, or just rocking a baby in their arms comforts them too.
This is a super soft baby that doesn't have a lot of working parts that could break, a great thing for Moms who tend to pull things apart!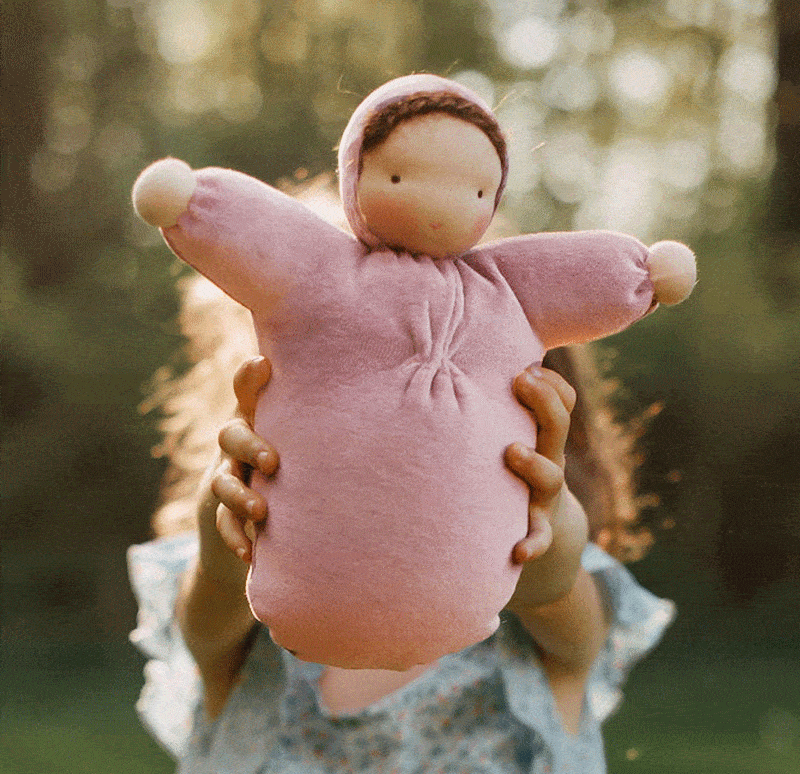 source fairyshadow shop
3. Framed Chalkboard Easel
We use a whiteboard for Mom every day to tell her the date, what the family is doing and any appointments or time commitments she might have. This little chalkboard easel seems like it would do the trick with even more panache and style!
Any little thing that can help her feel like she knows what is going on helps her feel less confused!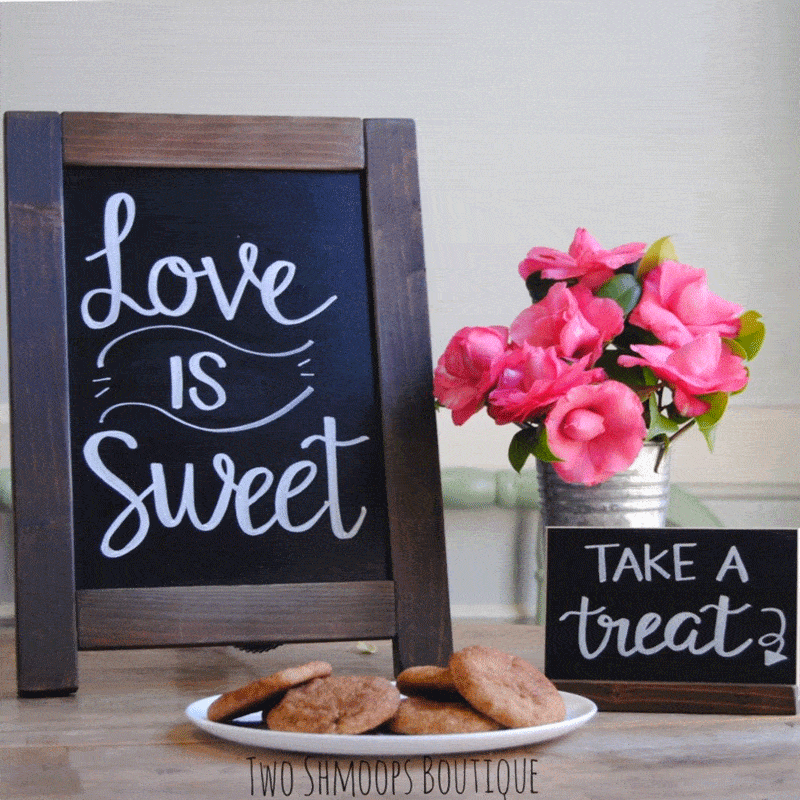 source TwoShmoopsBoutique shop
4. Pebble Art Picture
These little pebble birds are just so darn sweet and the picture is plain enough that there isn't much there to be upsetting to fuzzy eyes (we couldn't figure out why Mom didn't like the sunflower picture on the wall until we realized it looked like a big old scary yellow eye looking at her all day…ack!)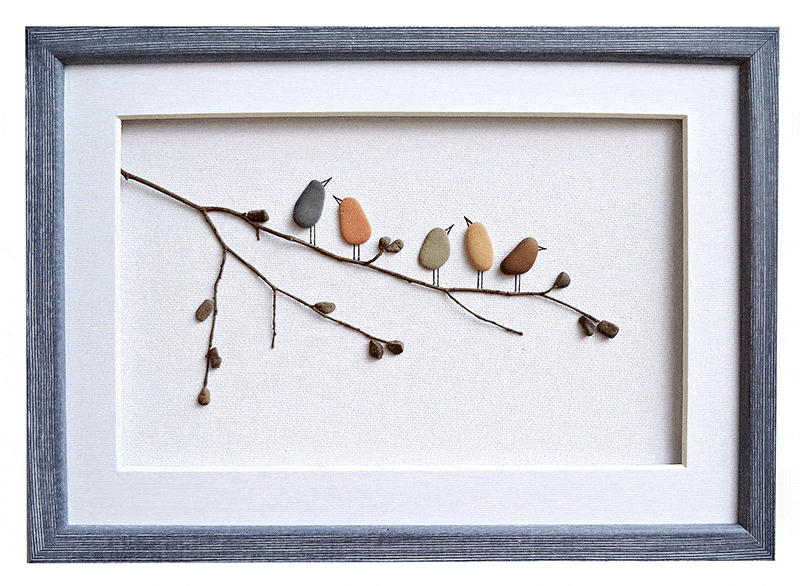 source PebbleArtDream shop
5. Weighed Blanket
Weighed blankets have been shown to reduce anxiety and help improve sleep. Since so many of our loved ones struggle with falling or staying asleep, anything that we can do to help without medication is a very good thing!
This one is pretty AND not so darn heavy as some of them are.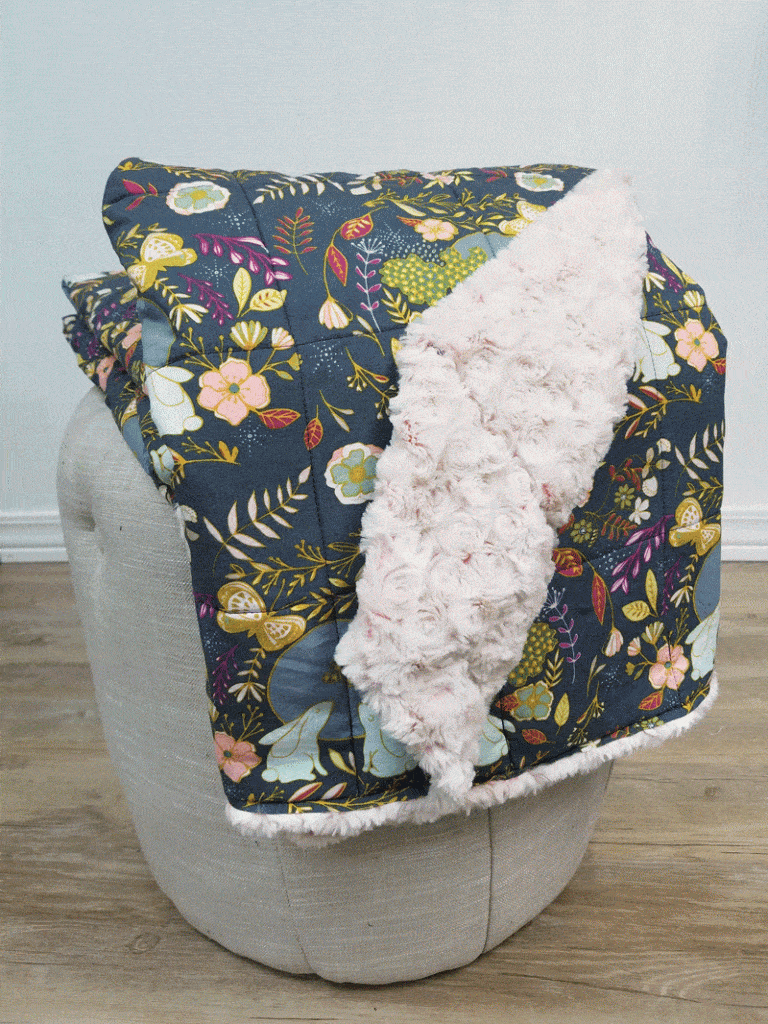 source MyThreeBoysLLC shop
6. Alzheimers Dementia Bracelet
What woman doesn't like to get a wee bit of jewelry? This bracelet struck a nerve with me, I love the saying, "You may not remember but I will never forget"… so true! I think the charms could serve as a little fidget tool too.
Imagine how jealous the other Grandmas will be when they see this pretty bracelet!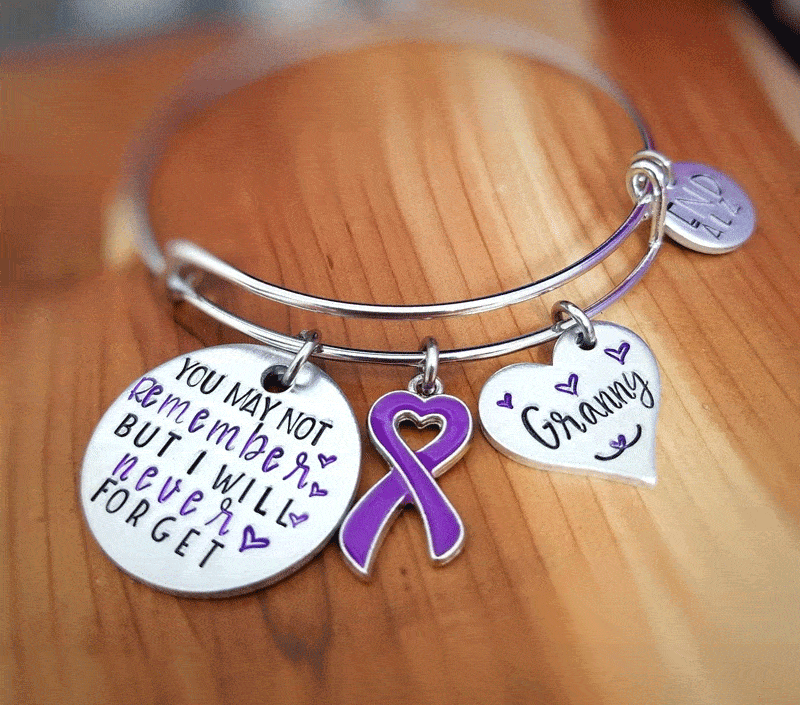 source EnchantedAnthem shop
7. Medical Alert Necklace
Speaking of jewelry, this necklace is pretty AND a functional way to get your Mom back if she wanders off. I attended a conference where a policeman talked about finding Alzheimer and dementia loved ones roaming around without any way to get them home…not good!
This one allows you to put your phone number on her necklace so they can call you, but isn't as "medically" as those medical alert bracelets so maybe your Mom will actually wear it (is it just my mom that grumbles about them being ugly?)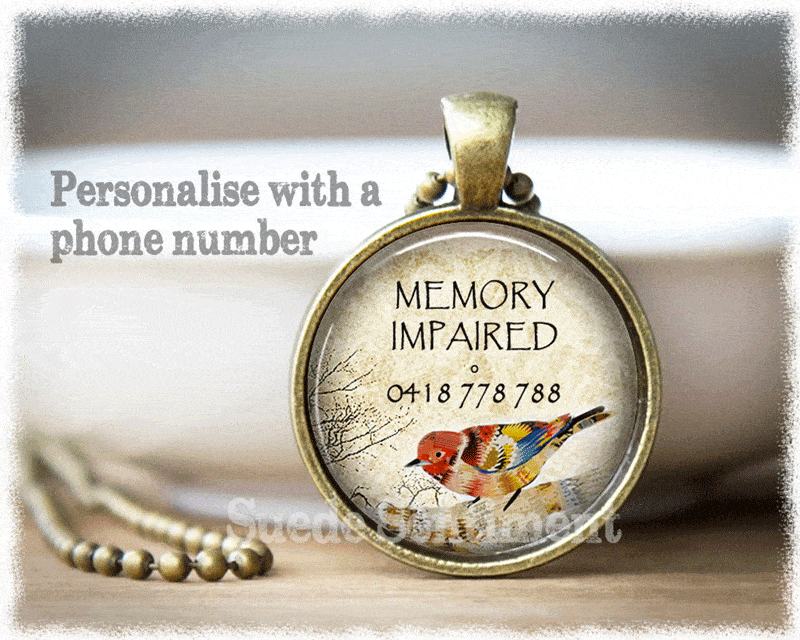 source SuedeSentiment shop
8. Hand Lotion
Alright, the first rule of hand lotion is that it has help keep skin soft (I LOVE goats milk lotion since we lived in Colorado and got it right from the farm!) But sometimes the containers it is in is hard for old hands to manage. We noticed that Mom used more lotion when it was easy to get with a pump top like this instead of a flip up cap!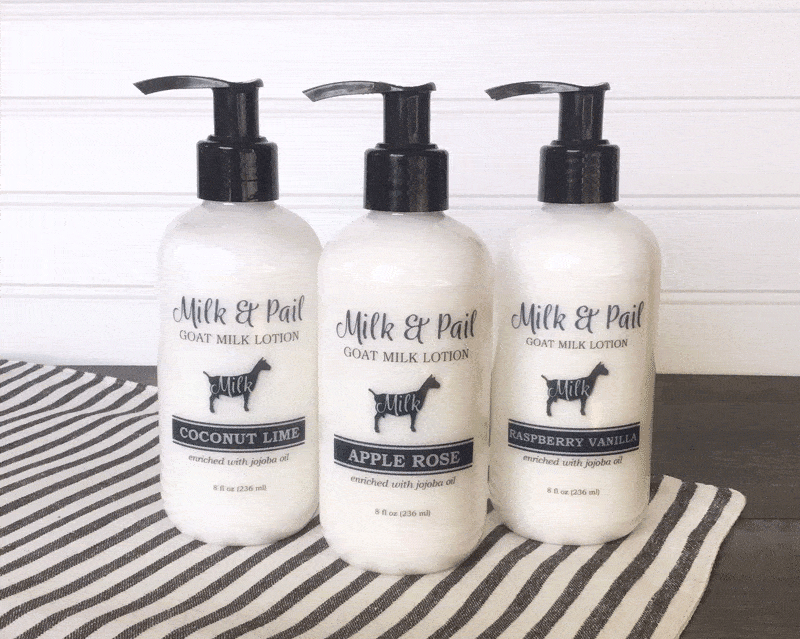 source MilkandPail shop
9. Walker Bag
Unless you are using a long, over the shoulder strap purse, it is hard to manage a purse and a walker at the same time. I LOVE this little walker bag that affixes to the walker bar and is perfect for Mom to carry all her bits and bobs around!

We found that the more that we could make Mom's walker carry, the less tippy-ness she had trying to manage things!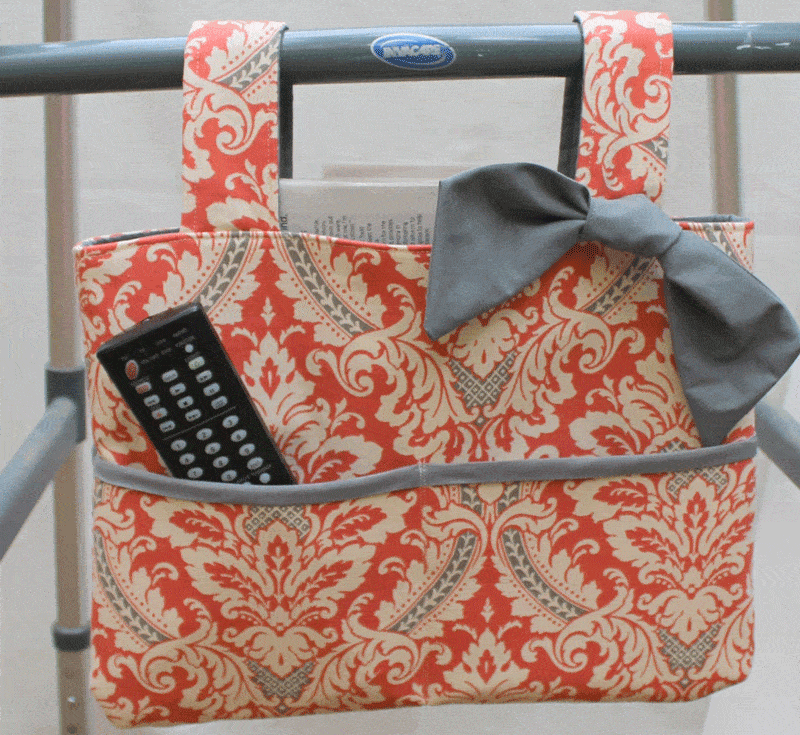 source GrannysOnTheGo shop
10. Moose Neck Pillow
Remember how I said Mom is a big shopper? Well we have this exact moose in our house right now! She likes to snooze in her chair and uses this guy to keep her head up and neck from bobbling around!
And because of dementia, she tells me every morning how cute he is… what an amazing thing to have something give you so much pleasure over and over again every day… sometime dementia works in her favor too!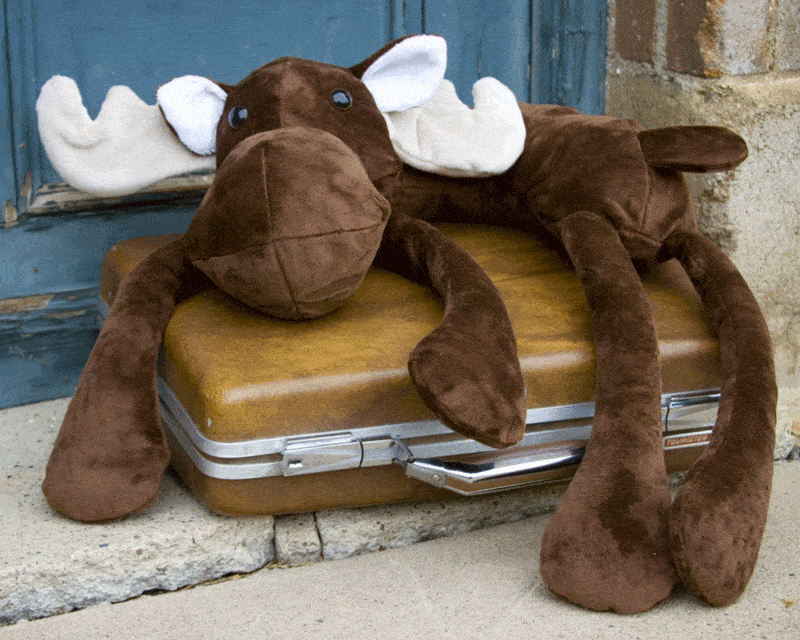 source mynuzzyhouse shop
Top 10 Mother's Day Gift Ideas Wrapup
As a caregiver, it can seem like nothing to do with our loved ones is fun anymore. There are lots of days when we are ready to throw in the towel… but Mother's Day is a good time to remember that we love them and care, even if some of them don't always remember us anymore.
Whether you dementia Mom lives with you, on her own or at a home, getting her something to celebrate her day is a great way to honor her and let her know she is in your thoughts!
Want more great Mother's day gift ideas? Check out these Mother's Day Gift Recommendations from Etsy!