After doing a video a day for a year over on my Artsy Fartsy channel, I found that I had A LOT of different magazine collage and art journal images that I thought could serve as inspiration for other people looking to start art journaling!
Here are all my favorite design from the present to right when I was just getting started!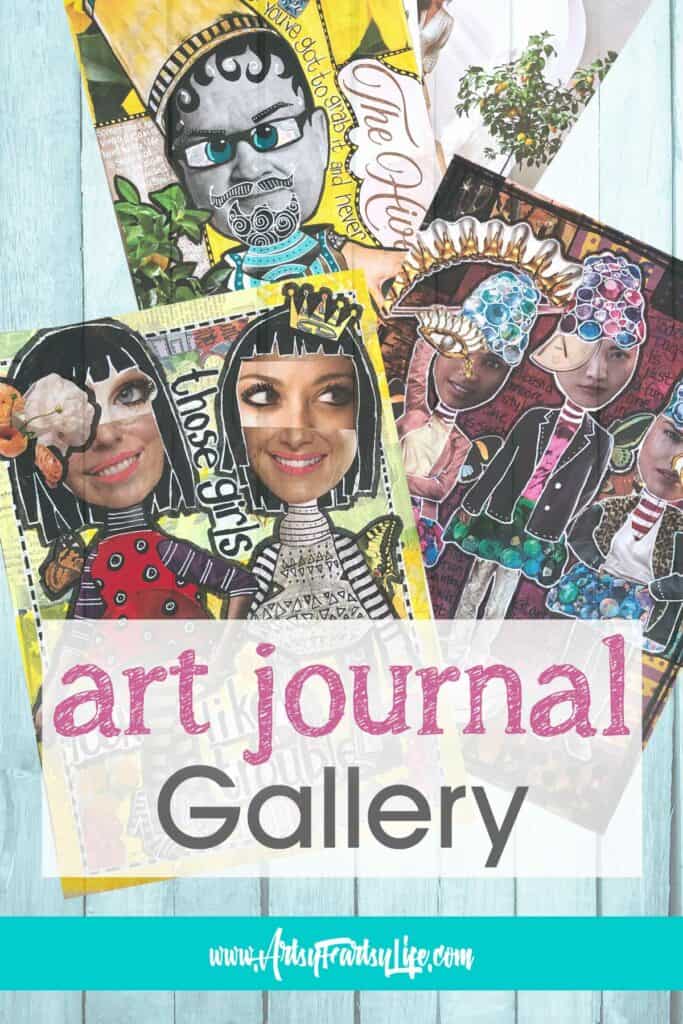 I have a YouTube Video for most of these images! I will add them when I have time or inclination!
New Collages
Here are some of my most recent designs.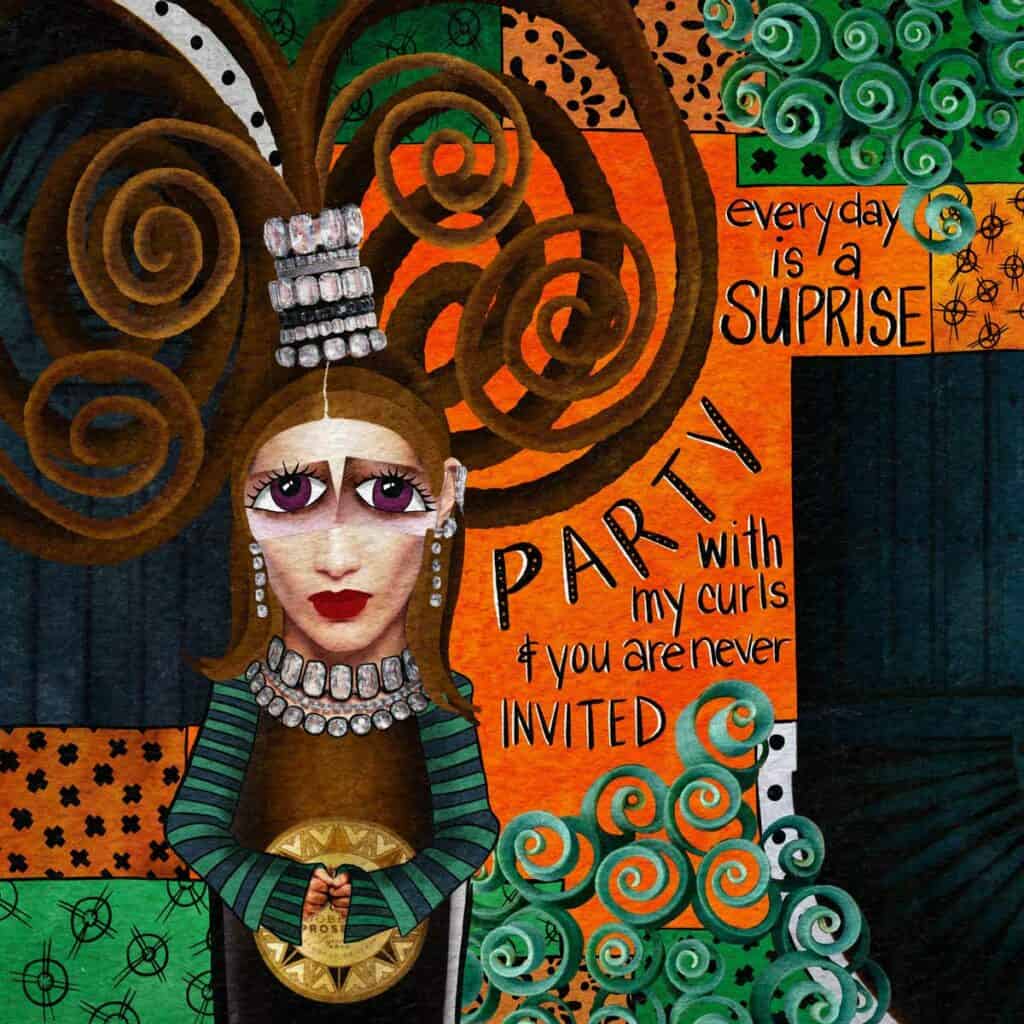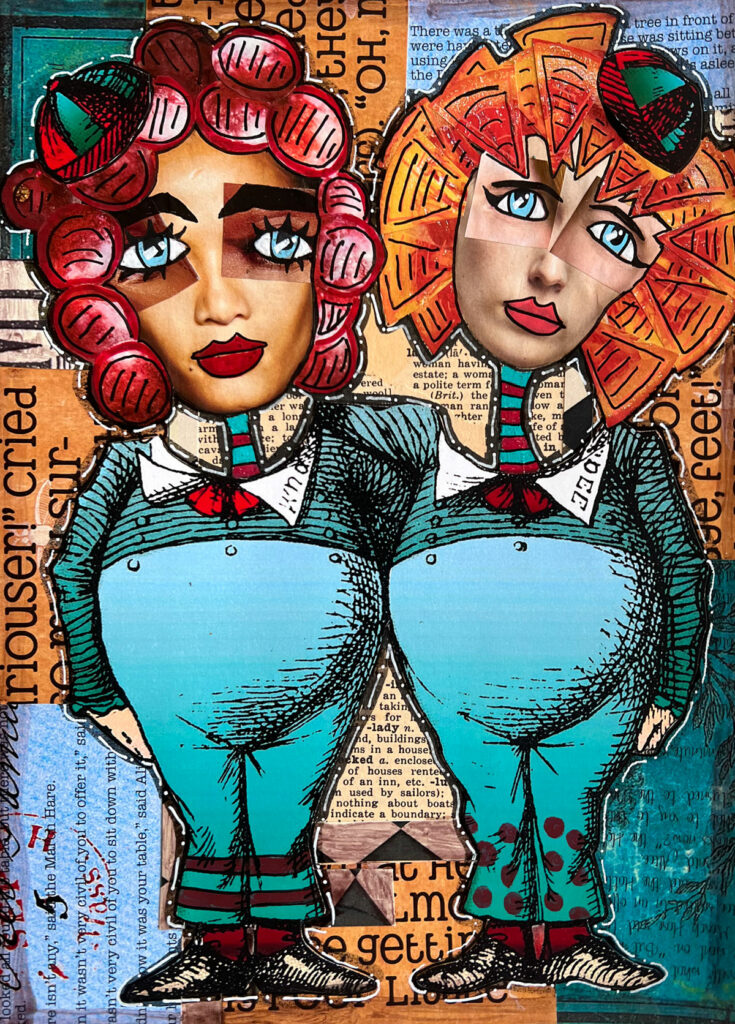 I used the free Alice In Wonderland Journal Pages, tags and tickets and background papers for these two pages.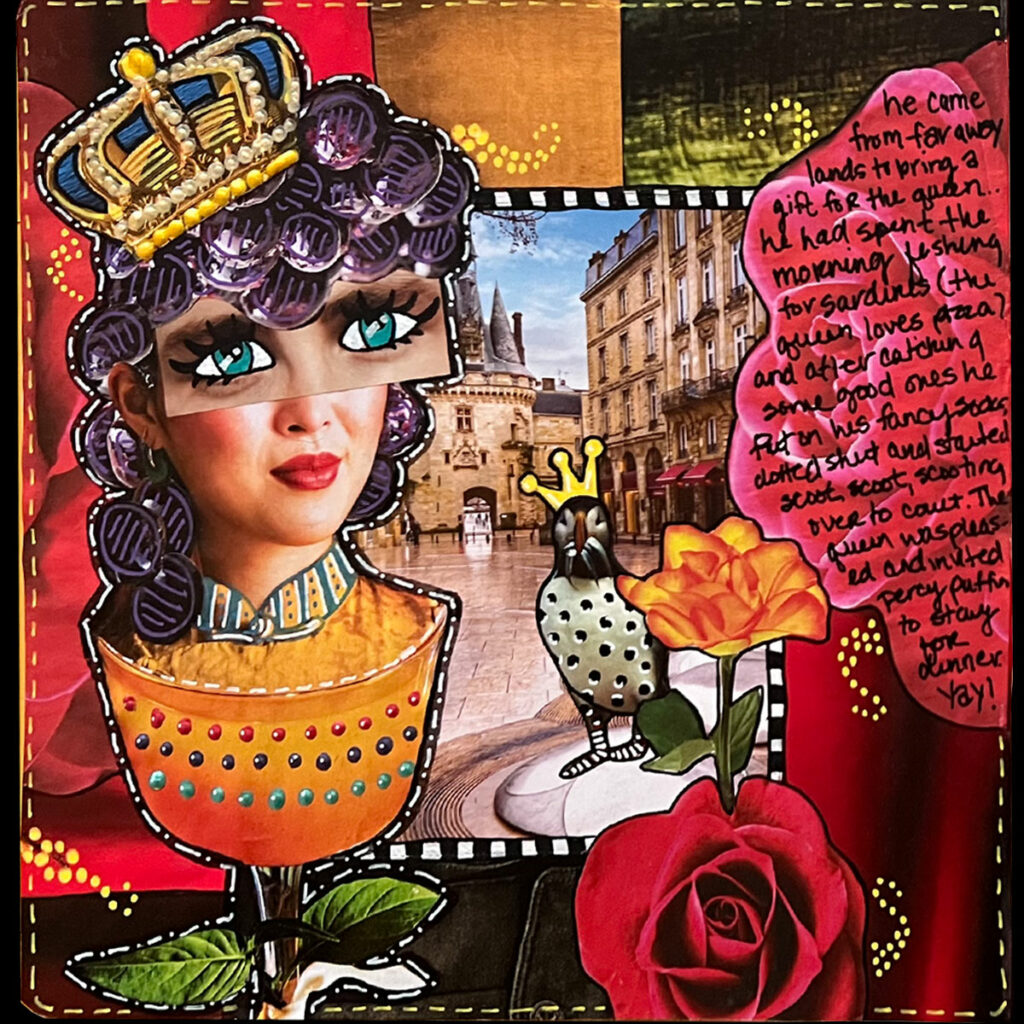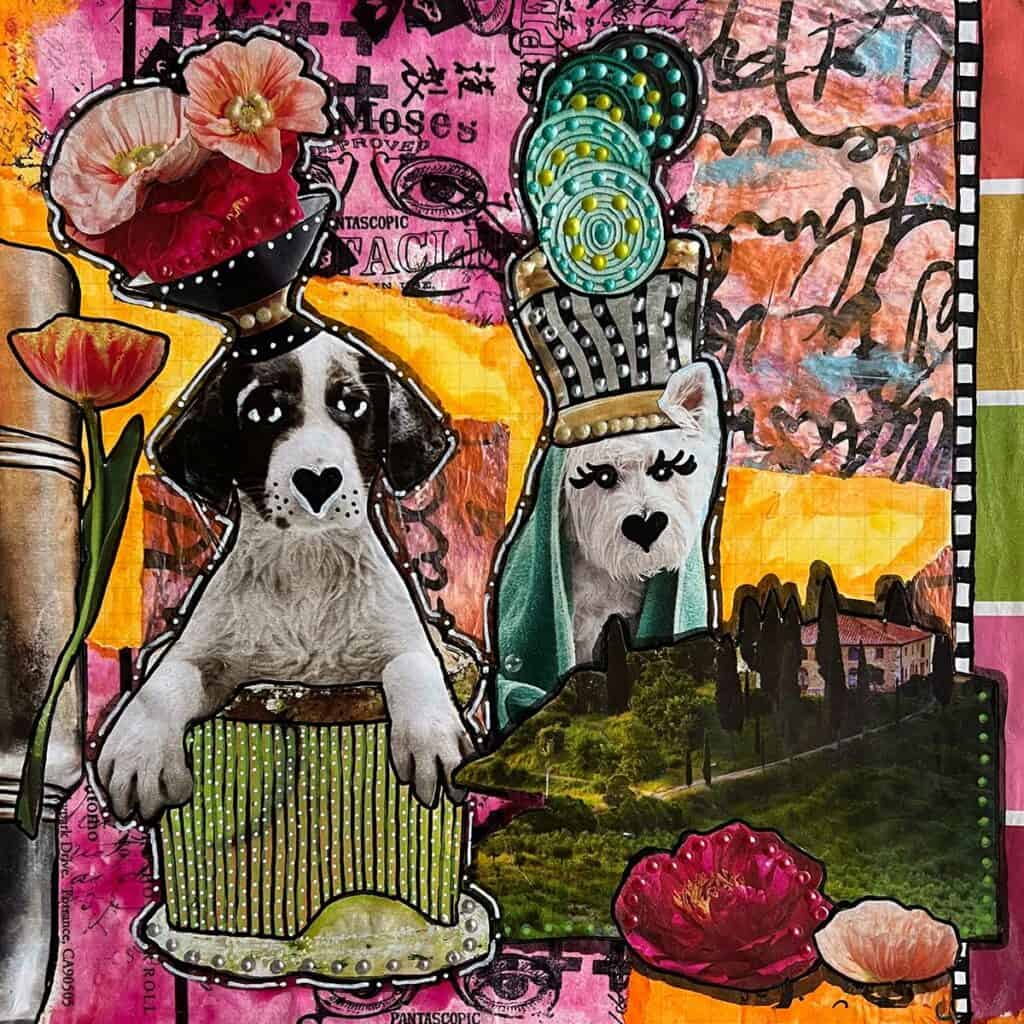 Magazine Collage Art
These are super fun magazine collages that are creative and really helped me to grow my artistic muscles.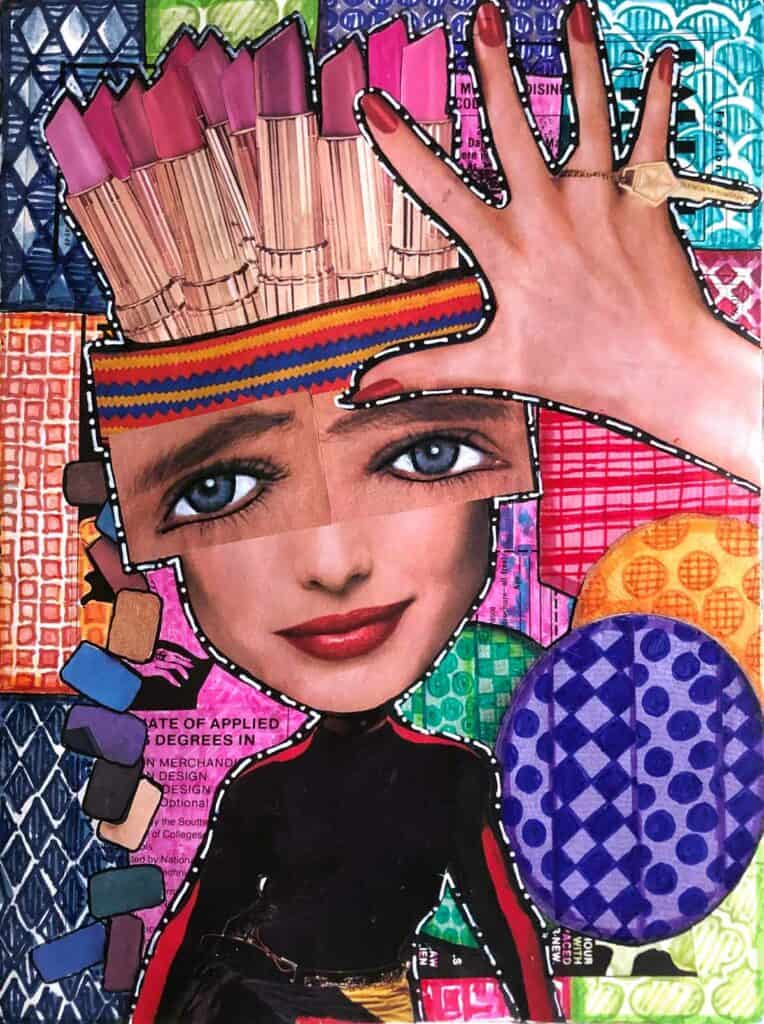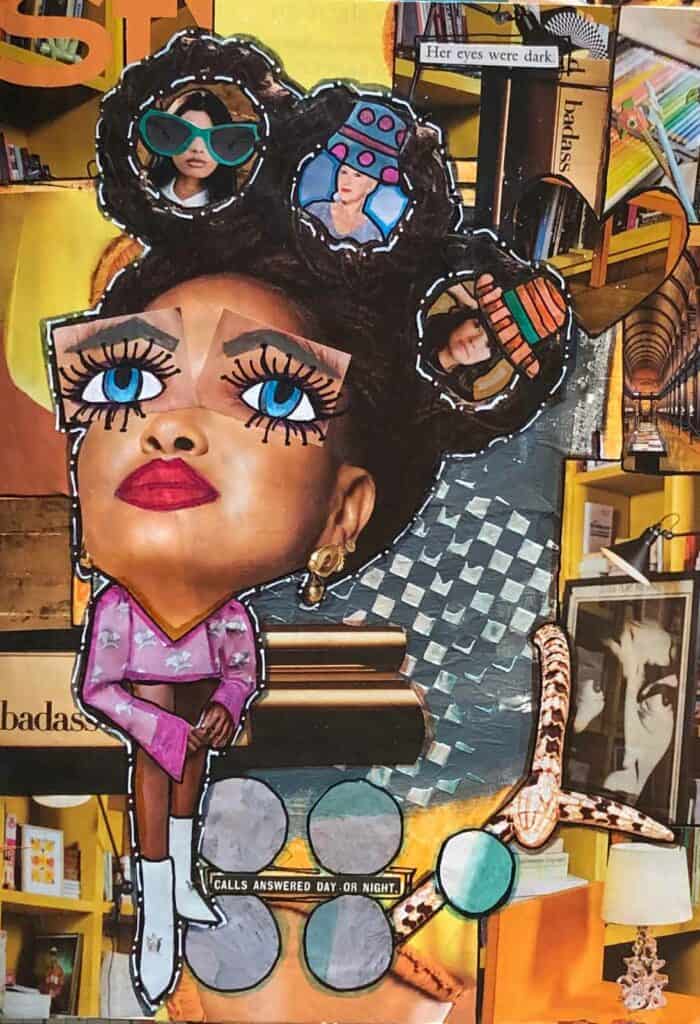 Past Me Collages
I found a whole bunch of magazine pages I had pulled out a while ago… past me had really good taste!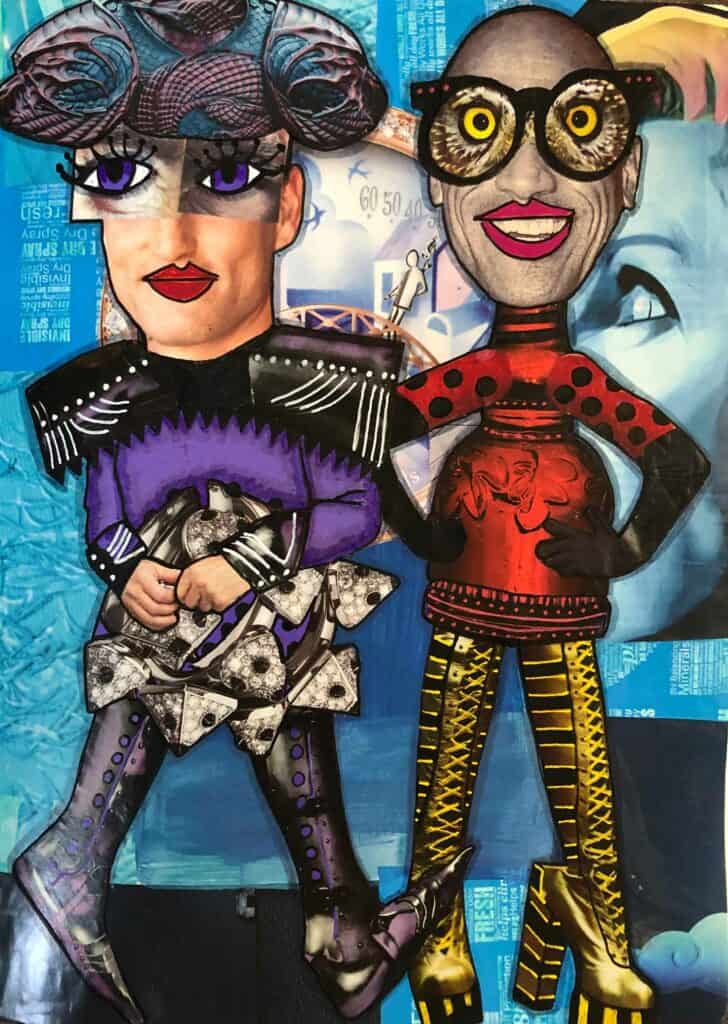 Funky and Cool Magazine Collages
I love when my collages feel "cool"! As a 50s woman with teens I don't get to feel cool that often!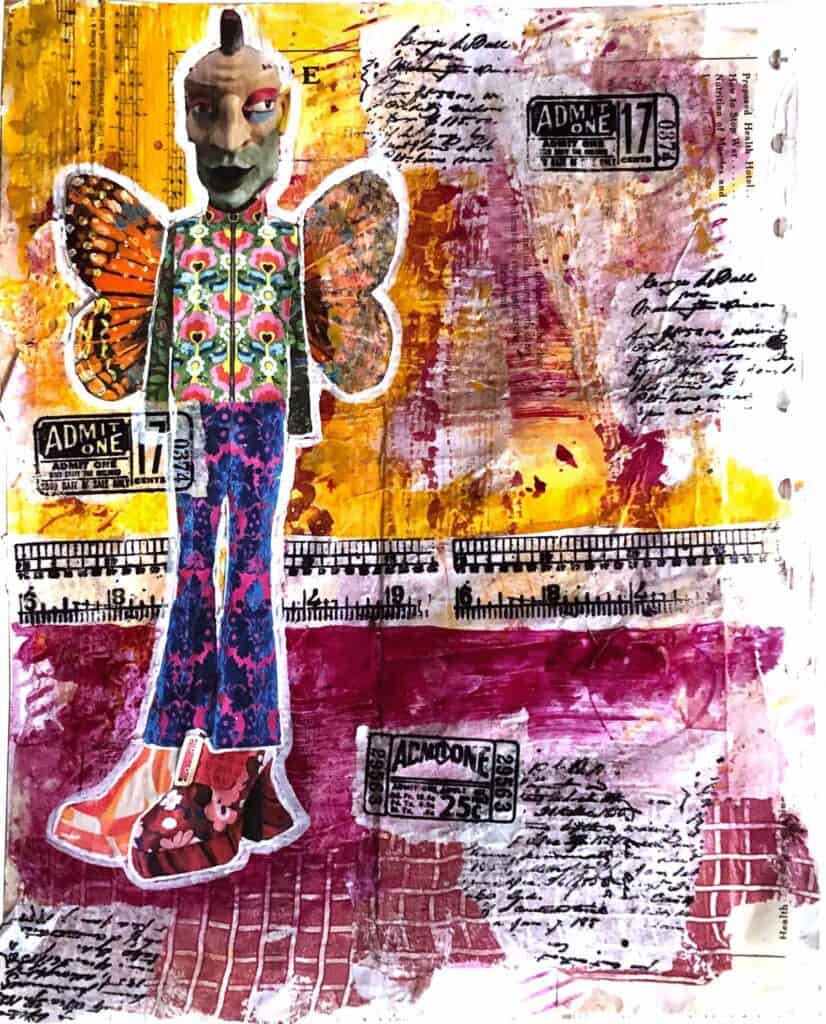 Holiday Magazine Collage
I don't do a ton of holiday specific magazine collages, but I do have some that turned out super cute!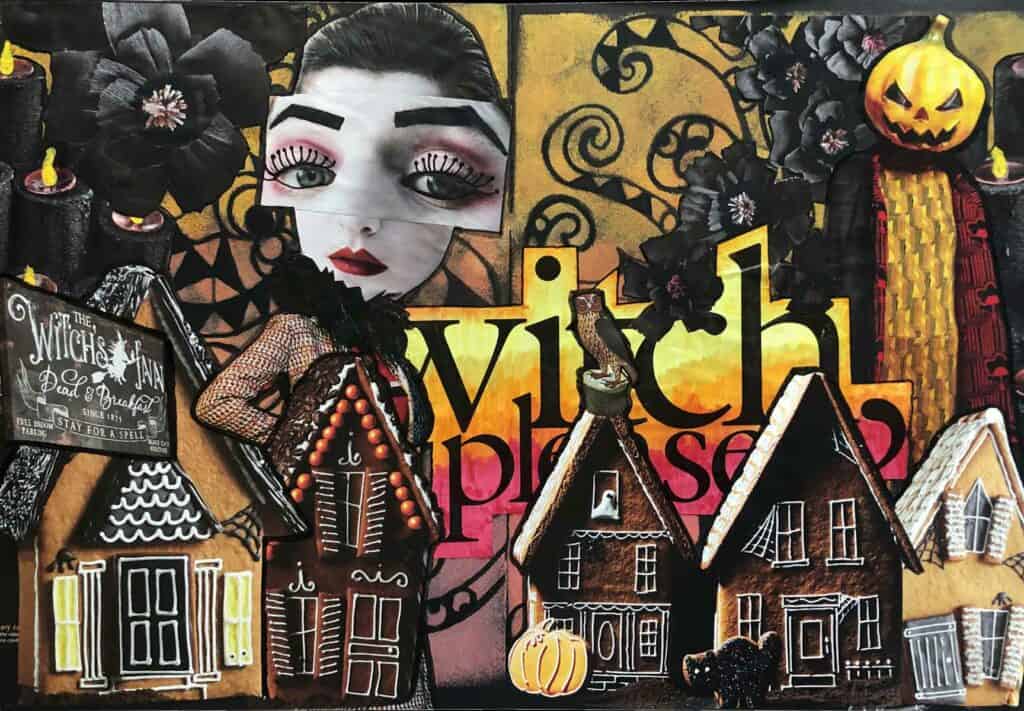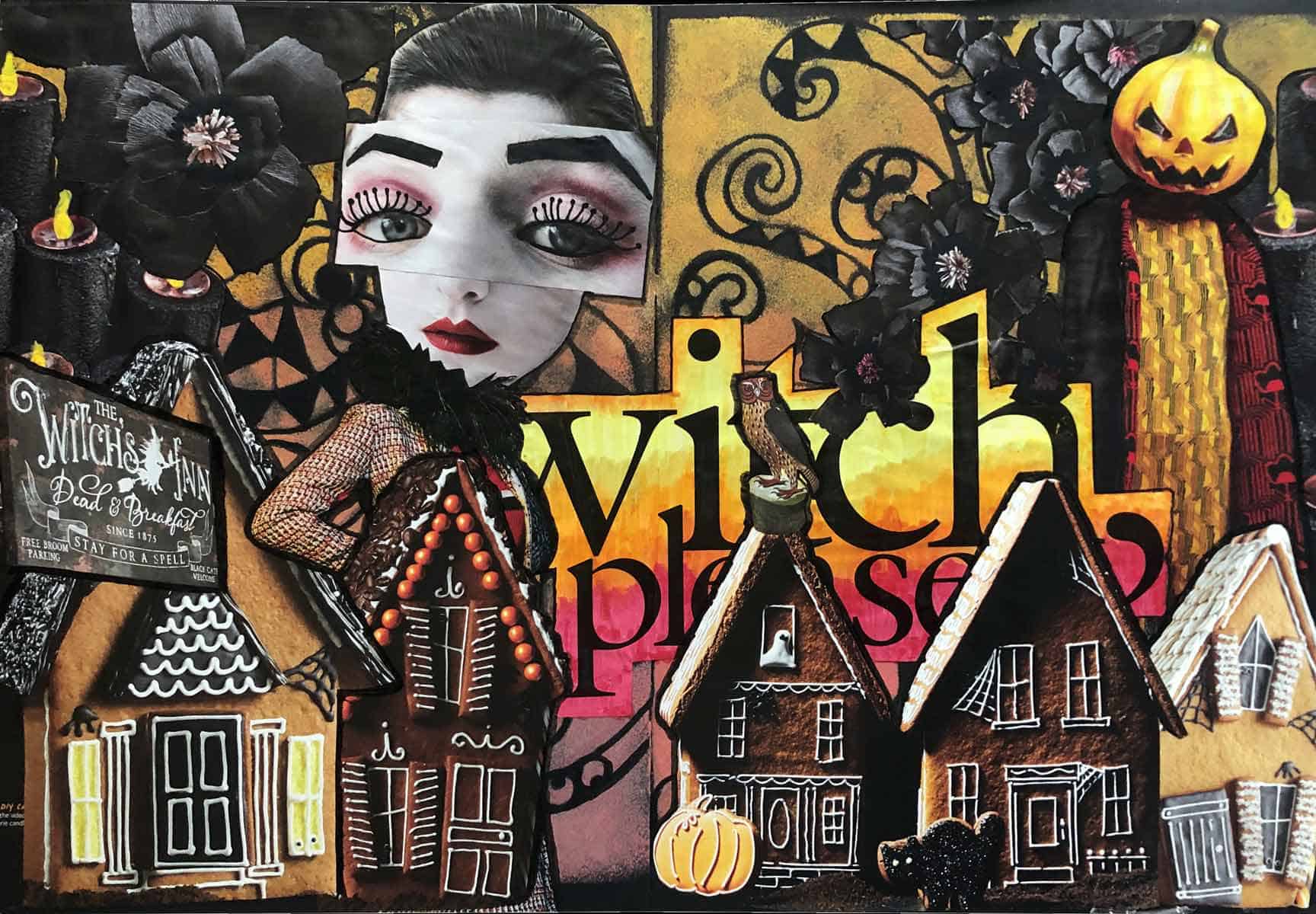 Animal Magazine Collage
I LOVE using animals in my magazine collages… here are a few of my favorites!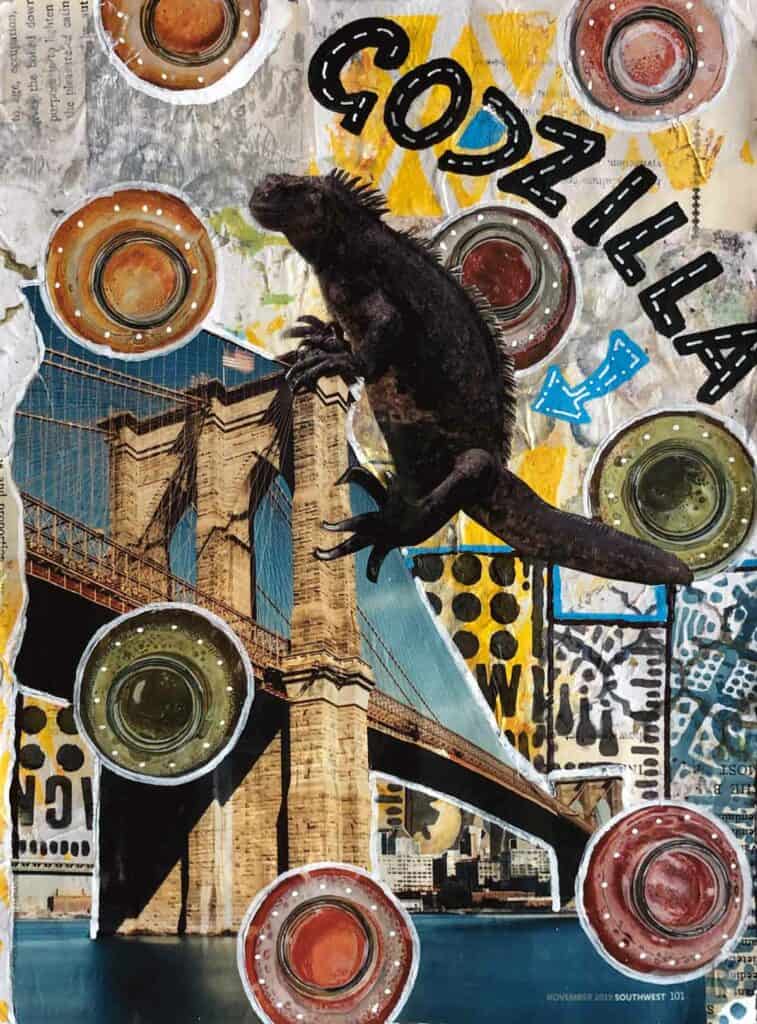 Before And Afters
I am getting more into doing mixed media on my magazine collage artwork! Here are some of my befores and afters…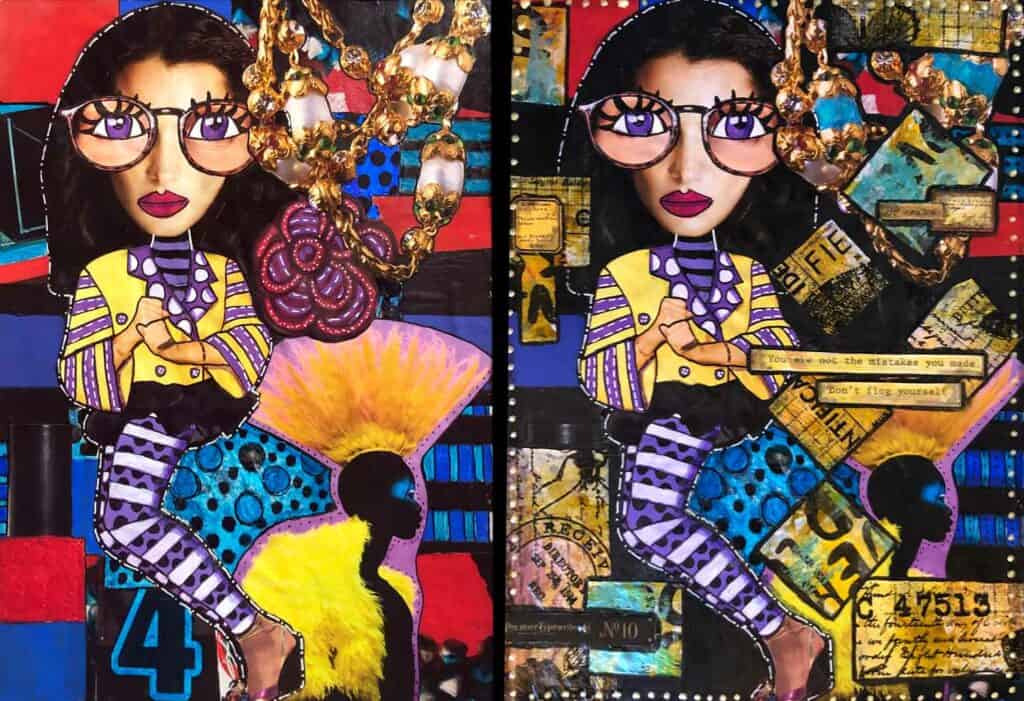 Altered Book Collage
I am working on a big altered book project! There will be lots of collages when this one is done!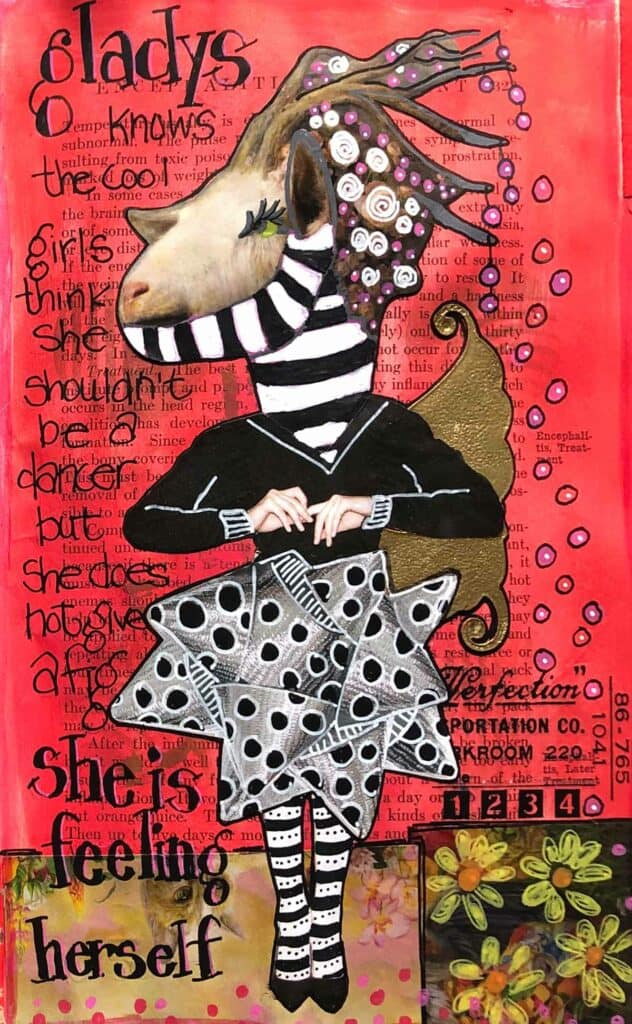 Abandoned Places Collage
One of the gals who watches my videos showed me some fun ways to make collage with the Abandoned Places magazines or books!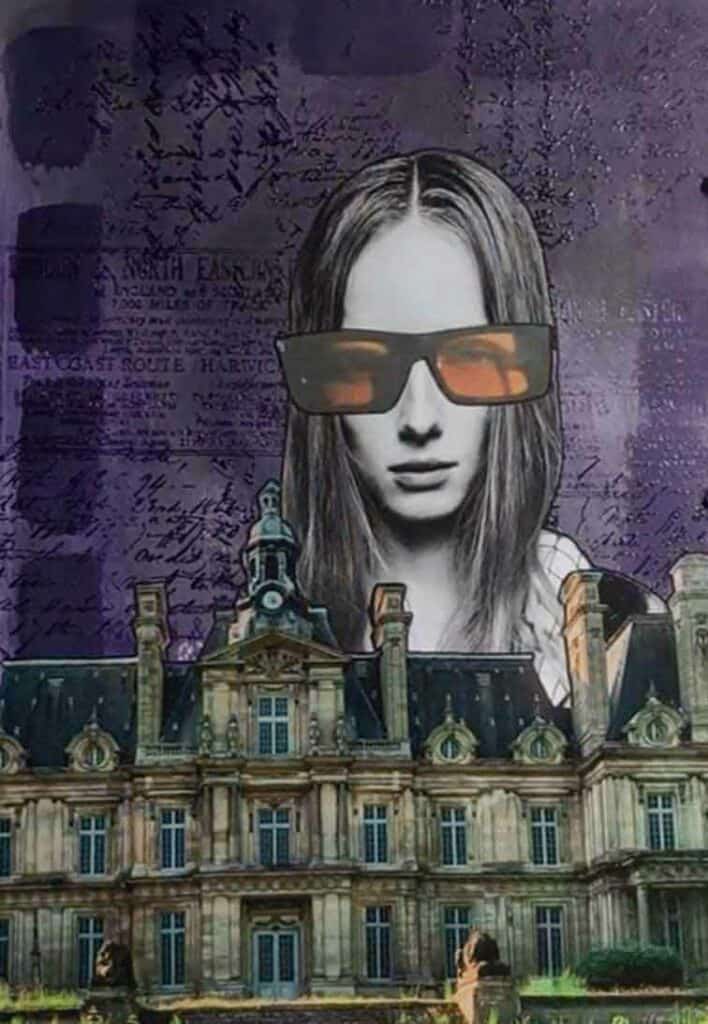 Early Magazine Collages
Here are some that are from my somewhat early days of being an "artist"!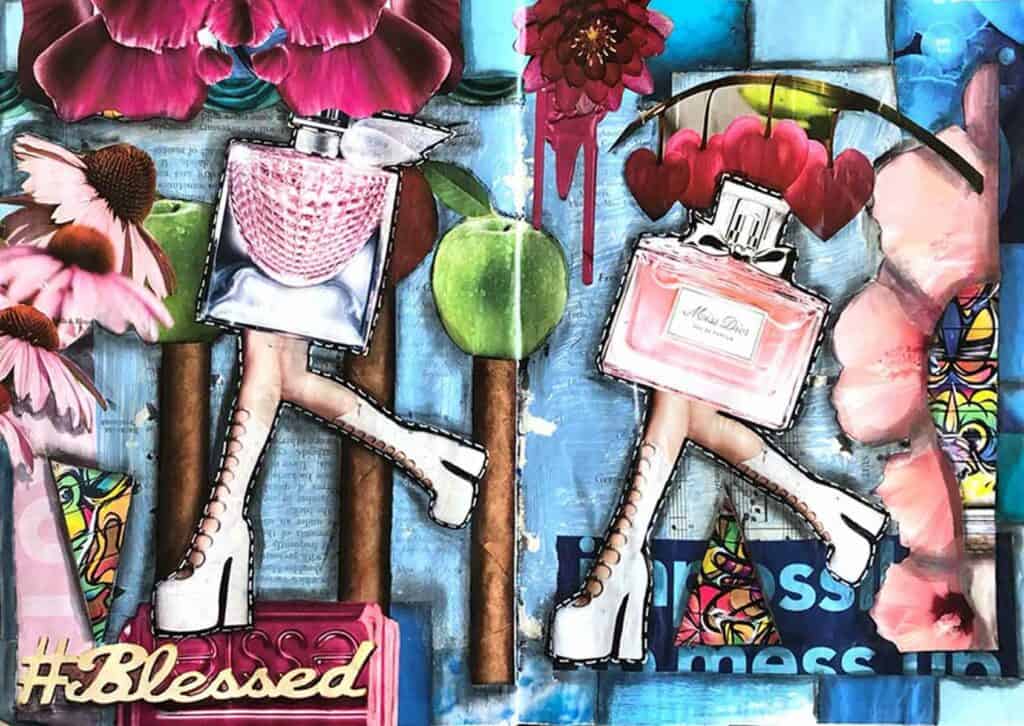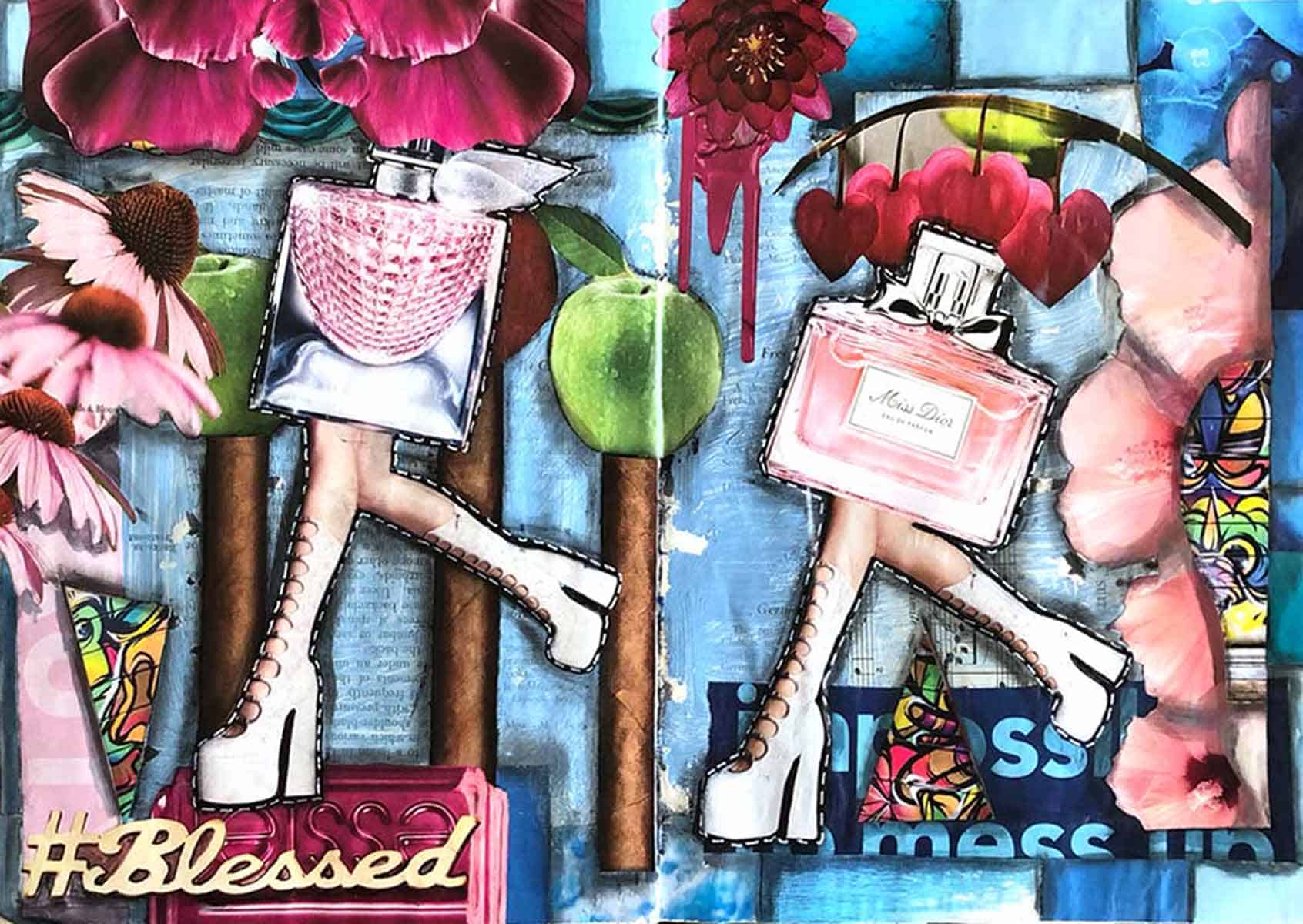 Easy Magazine Collage
These are my "thrift store magazine collage challenge" pieces! For these challenges I spend just $5 at a thrift store and use ONLY what I get and a composition notebook!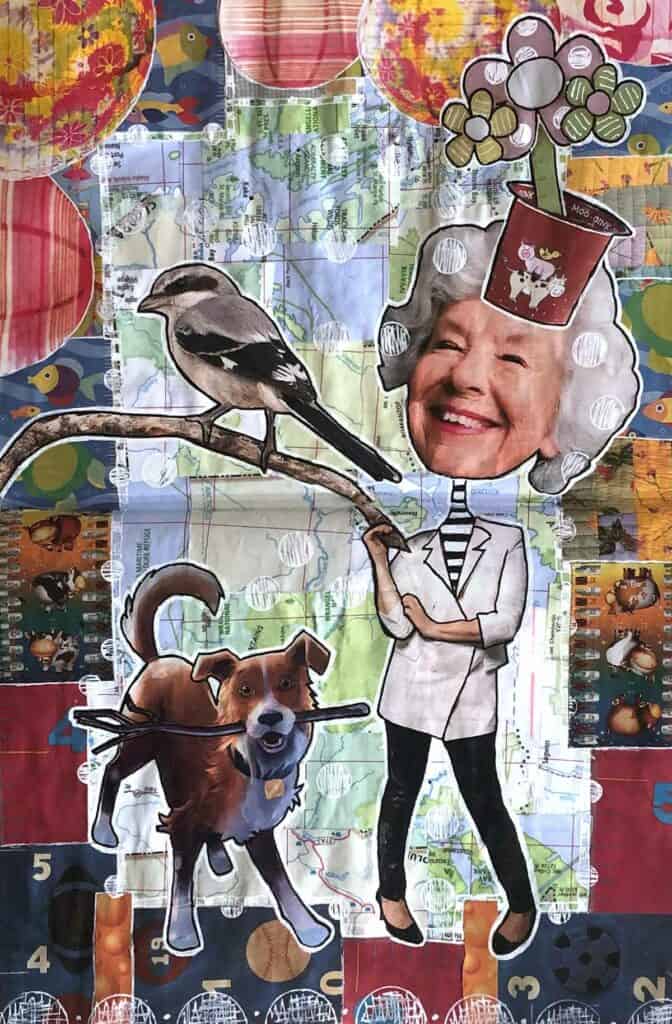 Brooklyn Art Library Book
I did a book to add the Brooklyn art library! You can send them a book too! They were all fairy tale themes… can you guess which fairy tale each one was?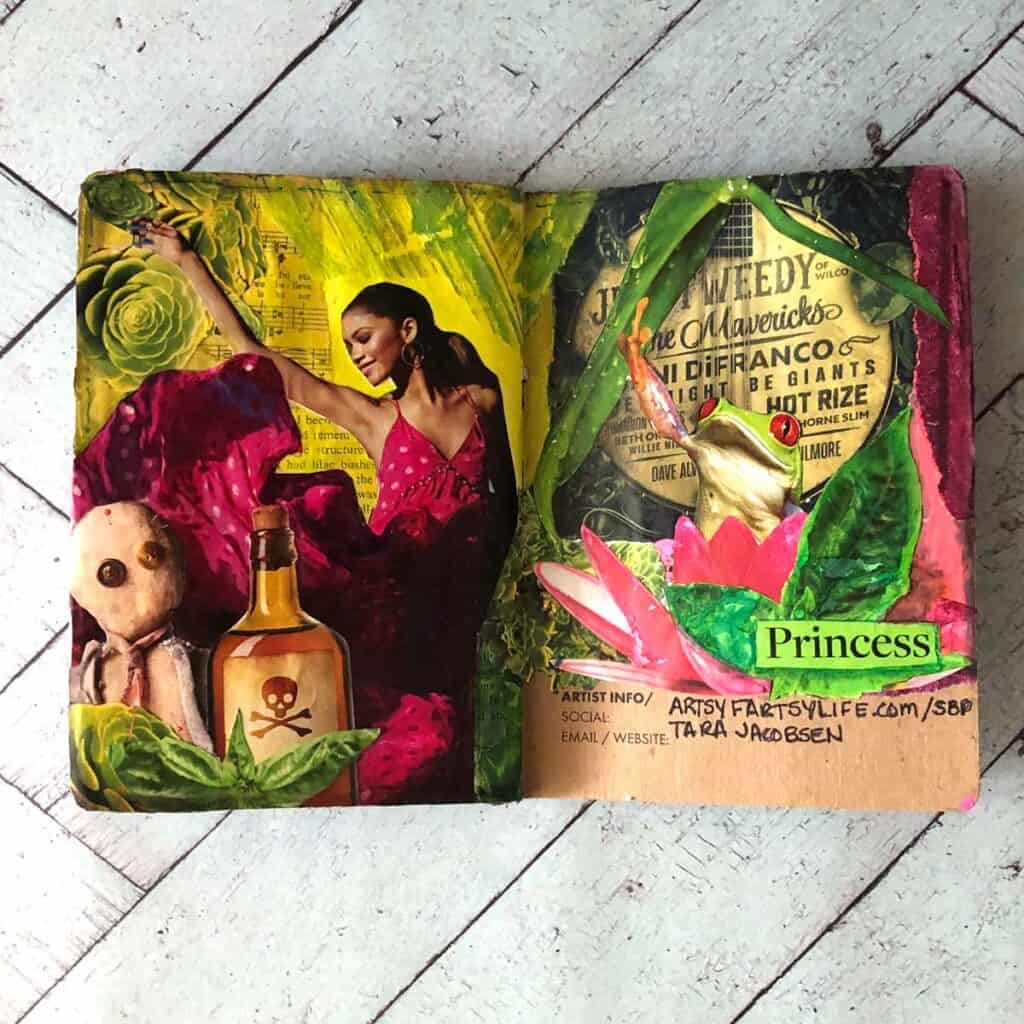 My very first collages!
I wanted to show my old collages when I was just getting started. Some I think were brilliant and some were a hot mess