After doing a video a day for a year over on my Artsy Fartsy channel, I found that I had A LOT of different magazine collage and art journal images that I thought could serve as inspiration for other people looking to start art journaling!
Here are all my favorite design from the present to right when I was just getting started!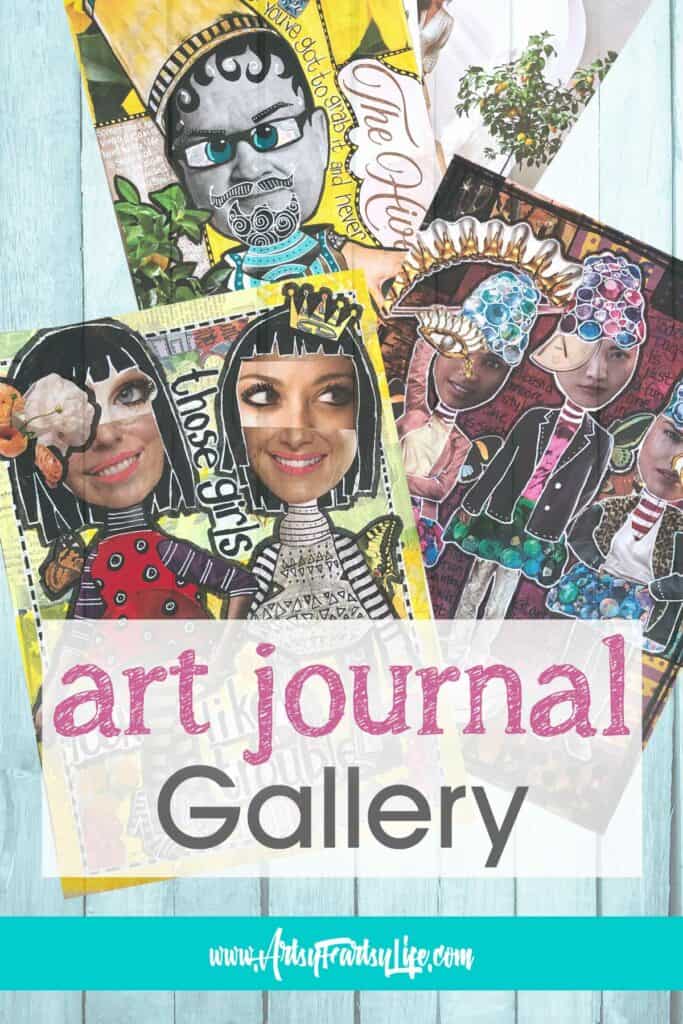 Magazine Collage Art
These are super fun magazine collages that are creative and really helped me to grow my artistic muscles. Click on each image to see a "how to" video of how I did that art piece!
Brooklyn Art Library Book
I did a book to add the Brooklyn art library! You can send them a book too! They were all fairy tale themes… can you guess which fairy tale each one was?
My very first collages!
I wanted to show my old collages when I was just getting started. Some I think were brilliant and some were a hot mess