In the fun world of free printable ephemera, a new collection is here, dedicated to our love of green things. Includes images of butterflies, book covers, peacocks and fairies. Features beautiful calligraphy elements, sayings about green things and tabs, tags and tickets.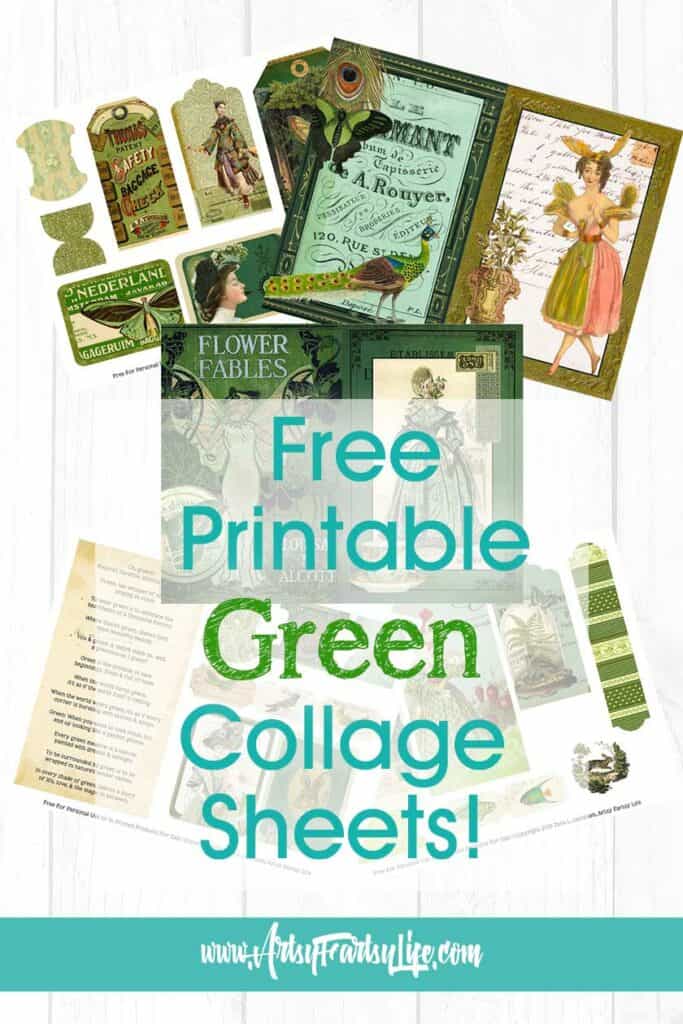 Please note: This article contains affiliate links, and that means that I may earn a commission if you buy something. Read my full disclosure here.
Green Things Free Printable Ephemera
I don't know about you, but sometimes I just need something green! A green background, a green tag or even a fun saying about green things to use in a junk journal or scrapbook page!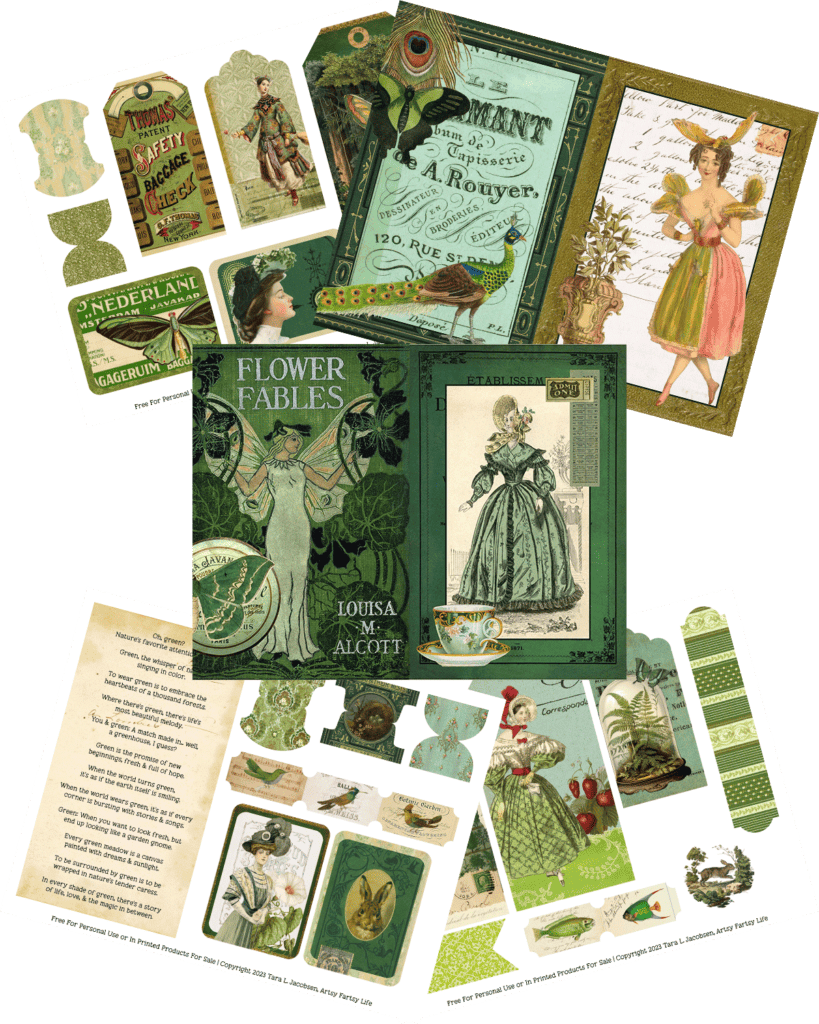 Why I Made These Free Ephemera Collage Sheets
Have you ever been dabbling about, making a cute collage or junk journal and just needed a green thing? Just me?
Well I KNOW it isn't just me because years ago I bought a super cool organizing system that seemed amazing (I am sure it is for some people) and this gal had dedicated her life to making things easy to find by sorting them into colors!
I made these free collage sheets with a combination of my creativity and images from the Graphics Fairy.
Free Commercial License For Printing
There is a super liberal license for using these collage sheets in commercial projects for sale. As long as you print them out first you are going to be fine! Some of the gals have used them in junk journals for sale or even cut them up and sold them as tags and tickets at a craft show!
There is no license to distribute these digitally. If you want to share them with a friend, just send her a link to this page and she can get all the cool freebies herself!
How To Print Them Out
These freebies are formatted to print out on 8.5″X11″ letter sized paper. I like to use cardstock or a heavier weight premium paper to make them a bit more sturdy and colorful.
Get The Green Things Collage Sheets
You can get these and all the other amazing free printables in the freebie library! Click the link or the image below to get a password. If you already have the password you can go right to the signin page!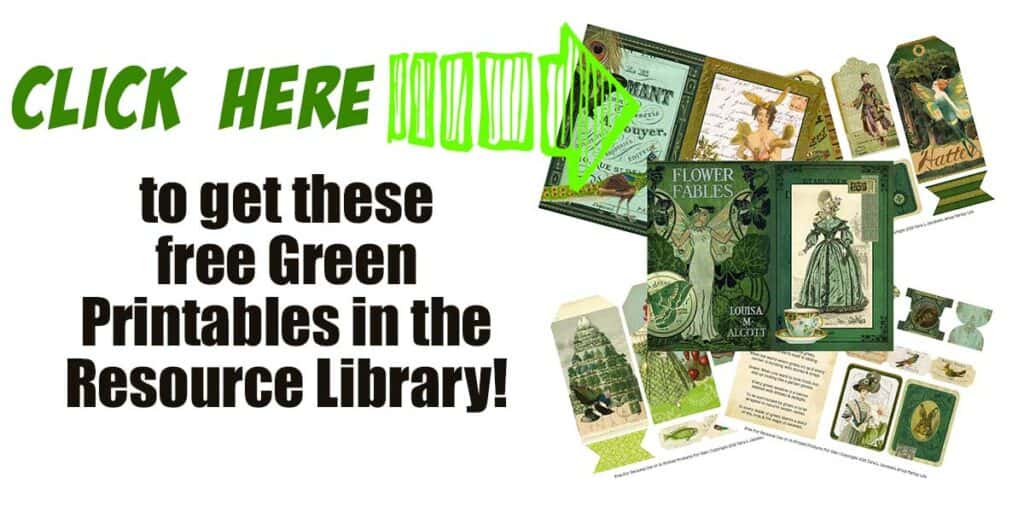 Green Things Free Printable Ephemera Wrapup
I don't think I have ever been more excited about green things! How fun are some of these that we will get to use in our collage artwork, junk journals or scrapbook pages!
If you have any other ideas for freebies you would like to see (one of the gals in the Artsy Fartsy Facebook group recommended green things) send me an email, [email protected]!