Looking for some beautiful blue tags and tickets, journal pages and fun blue words to use in your junk journals, DIY book or scrapbook supplies?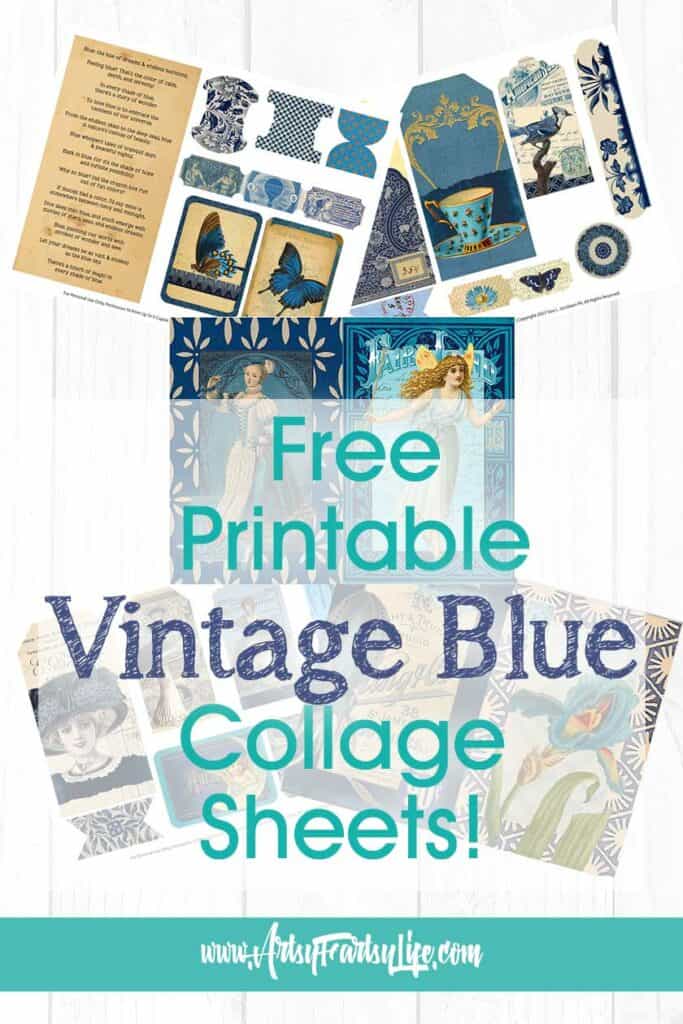 Please note: This article contains affiliate links, and that means that I may earn a commission if you buy something. Read my full disclosure here.
All The Free Printable Blue Ephemera Collage Sheets
I thought you would like to see the free printable blue collage sheets to see if they are what you are looking for before scrolling all the way down!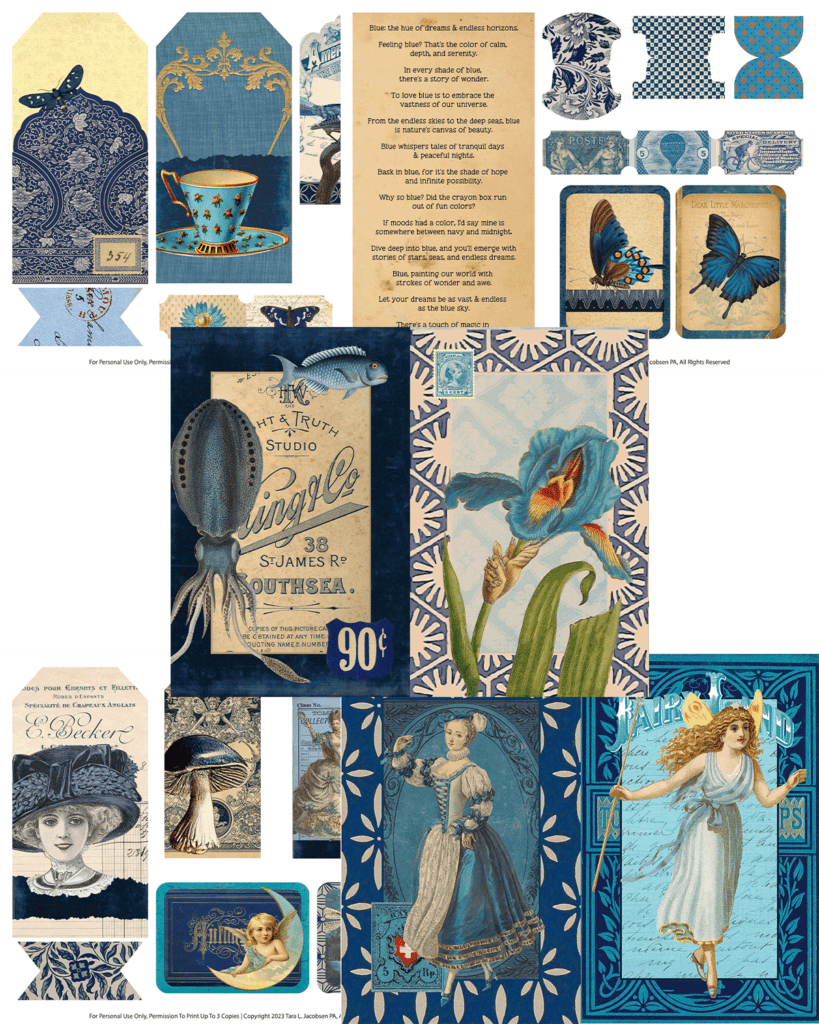 Why I Made These Collage Sheets
I made these cool printables after a gal from the Artsy Fartsy Facebook group asked for blue chinoiserie for a class she was teaching and OF COURSE I said yes!
I used combination of my creativity and the Graphics Fairy public domain images to make these fun blue printables.
Why Are They Free?
I LOVE being able to make cool free printbales for my peeps to use in their artwork and lucky for both of us, I have time because I have ads on my website!
I know, ads are bad, but they do pay me a tiny bit of money each time someone comes to the site so I can afford to make cool free printables for worthwhile causes to use (and you too!)
You don't have to click the ads to help, but if you did want to you could share this page on your favorite Facebook group or Pin it to Pinterest!
Free Commercial License For Printing
If you are a small business owner and would like to use these in your commercially available work, you are fine as long as you print them out first!
Here are some ways that they have been used in the past:
Printed out and used in an institutional setting during a class
Added as collage fodder in a junk journal for sale on Etsy
Sold whole at a marketplace sale
As long as you print them first you will be fine!
There is no license to distribute these digitally. If you do want to share them with a friend just send her over here and let her down these (and all the freebies) for herself!
How To Print These Blue Collage Sheets Out
I like to use a heavier weight paper to print out my ephemera or collage sheets. Mostly I use bright white cardstock, although sometimes I like heavier weight paper like Hammermill!
They are 8.5″X11″ letter sized sheets so you can print them at home on a personal printer or send them out to be printed at your local UPS or Kinkos!
How To Download The Printables
These collage pages and all the other free printables are available in the freebie library! You can click the link or the image below to get your password! (if you already have the password you can go right to the freebie login page)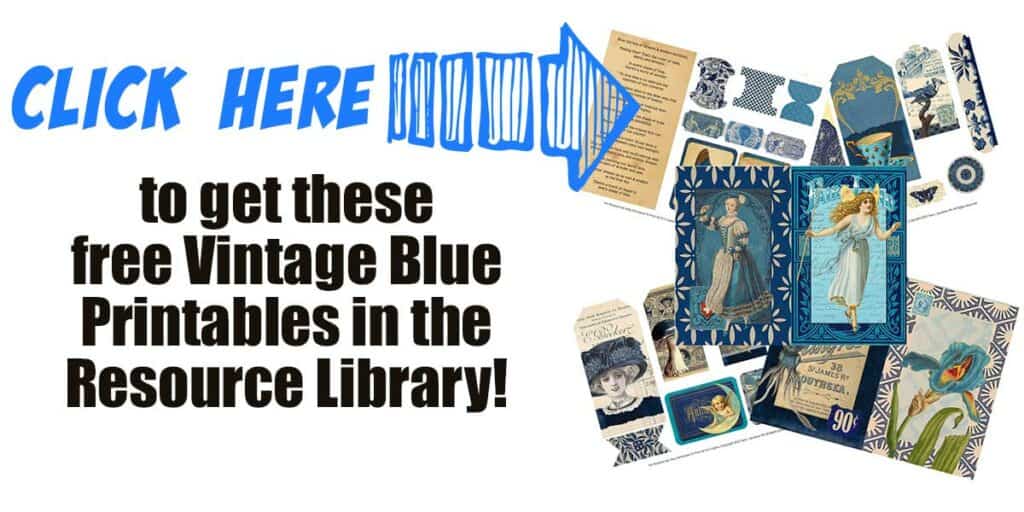 Blue Collage Sheets Printables Wrapup
I hope you love these printables as much as I do… I didn't know I would find such cool freebies for us to use and yay! They turned out great!
If you have any ideas for free printables you would like me to make, email me, [email protected] and let me know!