I love these cute vintage bee collage sheets! A reader suggested them and they are perfect for junk journals, scrapbooking and even gift tags or planner stickers.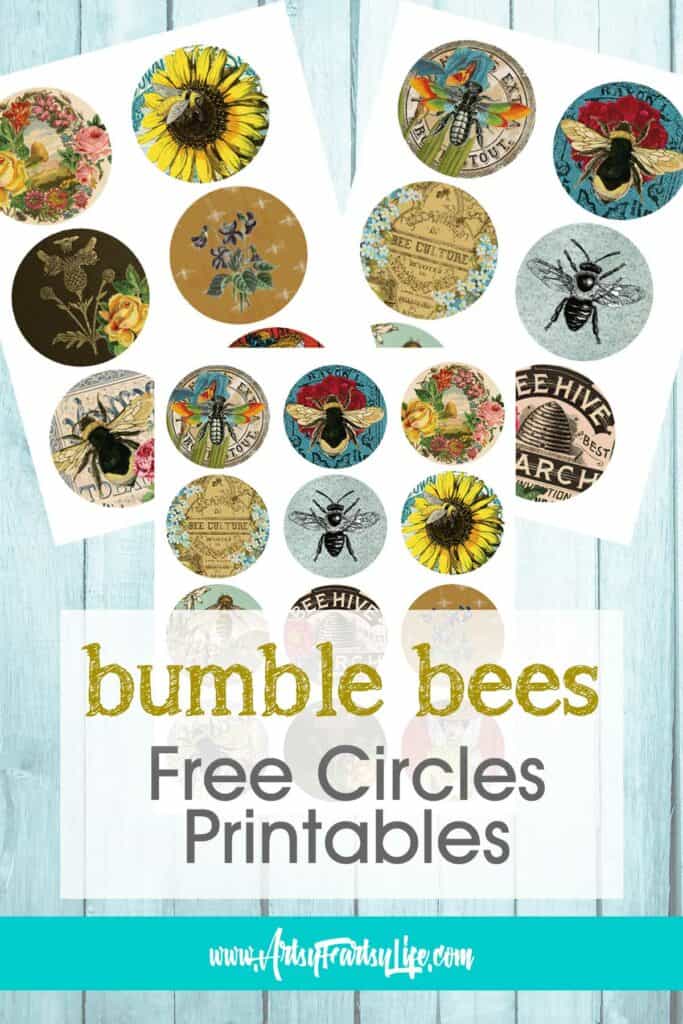 Please note: This article contains affiliate links, and that means that I may earn a commission if you buy something. Read my full disclosure here.
All The Free Printable Bee Circles
I know I like to see what I am going to get before I sign up so here are all the bee circles in one place for your viewing pleasure!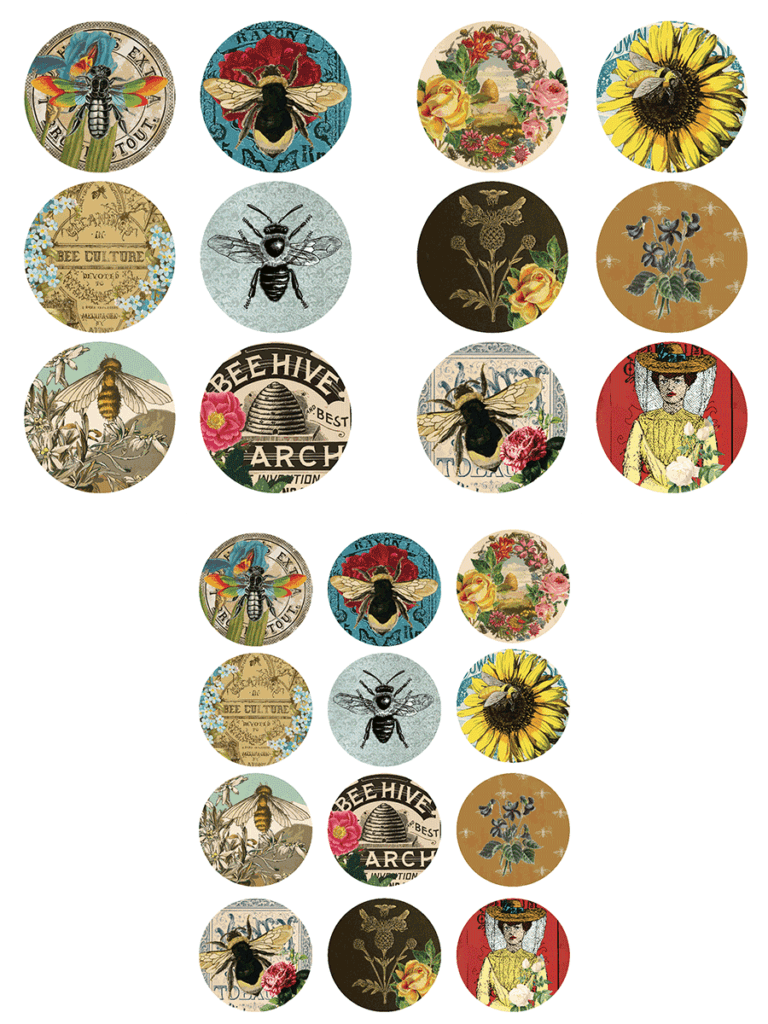 Additional resource :: Check out ALL the free bumble bee printables!
Why Are They Free?
Here is a question I get A LOT… why did I make these free instead of selling them on Etsy or some other marketplace?
I am blessed to have ads on my website which gives me the time to be able to make free products like these for you!
There is no need to click on the ads to help, but if you do want to spread the word I would love it if you could share the link to this page in your favorite Facebook group or pin it to Pinterest!
Why Did I Make These Free Bee Printables?
I LOVE doing graphic design and I am a junk journaler myself so having cute vintage printables like these is a fun addition to my "stash"!
Also, it is neat to be able to dink around on my computer, watching Youtube and call it work!
You can check out all the free printables I have by clicking the link!
How To Print These Out
I have formatted these vintage ephemera printables to be printed out at 8.5″X11″ US Letter Sized paper.
I send mine out to be printed at Kinkos or Office Depot because I am a bad printer user, but you could for sure print them on your home printer!
I like to use either white cardstock or presentation paper because it is heavier and I think they print out more colorfully there.
Commercial License
There is a wide commercial license to use these in any printed out form! Here are a few ways that people have used them commercially:
Printed out and sold as gift tags at a local craft show
Used in a junk journal for sale on Etsy
Sold as whole collage sheets
The only thing restricted is selling them digitally or even distributing them digitally. So no emailing (except to your printer), no saving on a Google drive and sharing the link, no posting on your website or offering them on print on demand products.
If you do want to share these with a friend, please just send them the link to this page and they can download them themselves!
Download The Free Printable Bee Circles
I have these bee printables available in the freebie library! If you already have the password you can go in here!
Click the image below to get a password or click here if you are having a trouble with that!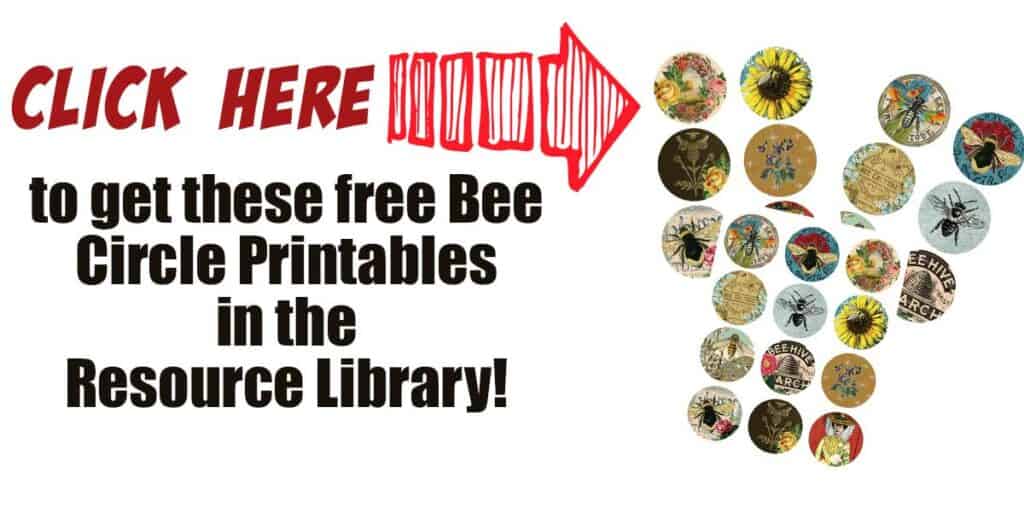 Free Bee Circles Printables Wrapup
I hope you love these free printables as much as I enjoyed making them for you! If you have any suggestions for things you would like to see, please shoot me an email (tara@marketingartfully.com) and I just might make one for you!