Surface pattern designer, Tara Jacobsen, features super fun and colorful images that are perfect for fabrics, paper goods, home decor items and more!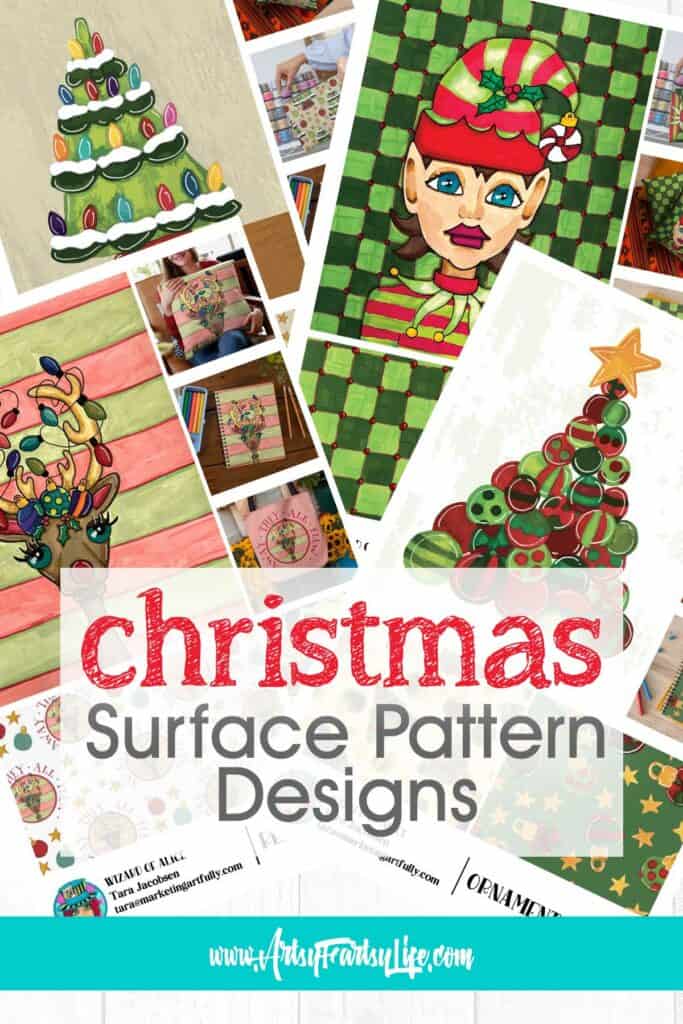 Christmas Surface Pattern Designs
All pattern designs are available for purchase, licensing is available for both patterns and hero images! To license this artwork, please text me at 727-451-9165!
Ornament Tree – Surface Pattern Design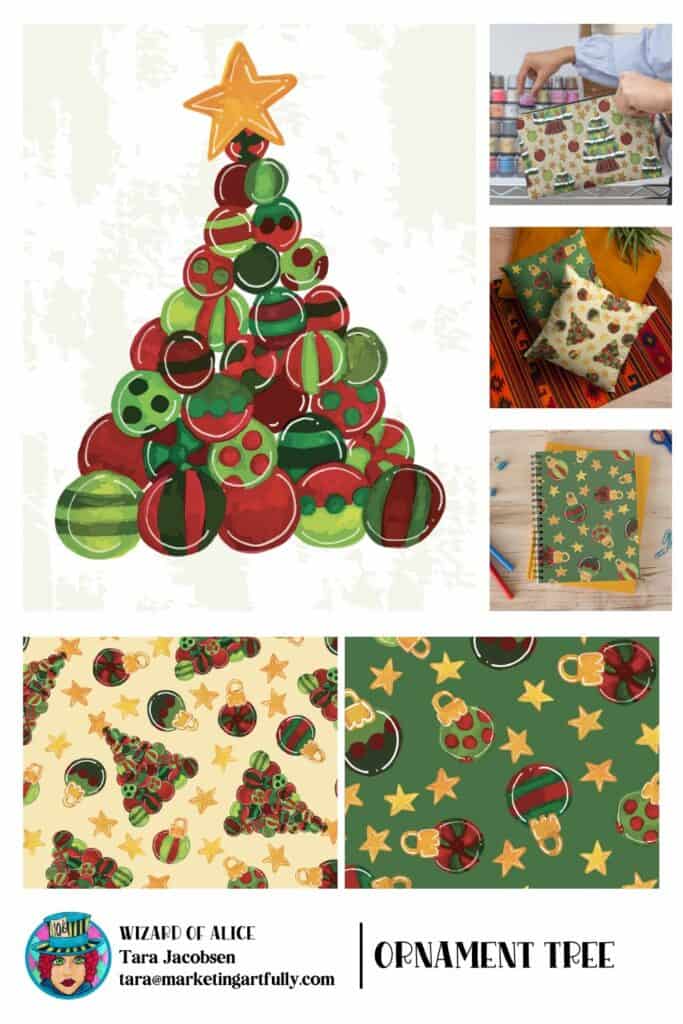 The ornament tree is a color pile of patterned Christmas balls stacked in tree shape with a fun star on top. There are coordinating elements for this piece including 5 different ornaments and three styles of stars in various shades of gold and yellow.
Christmas Elf – Surface Pattern Design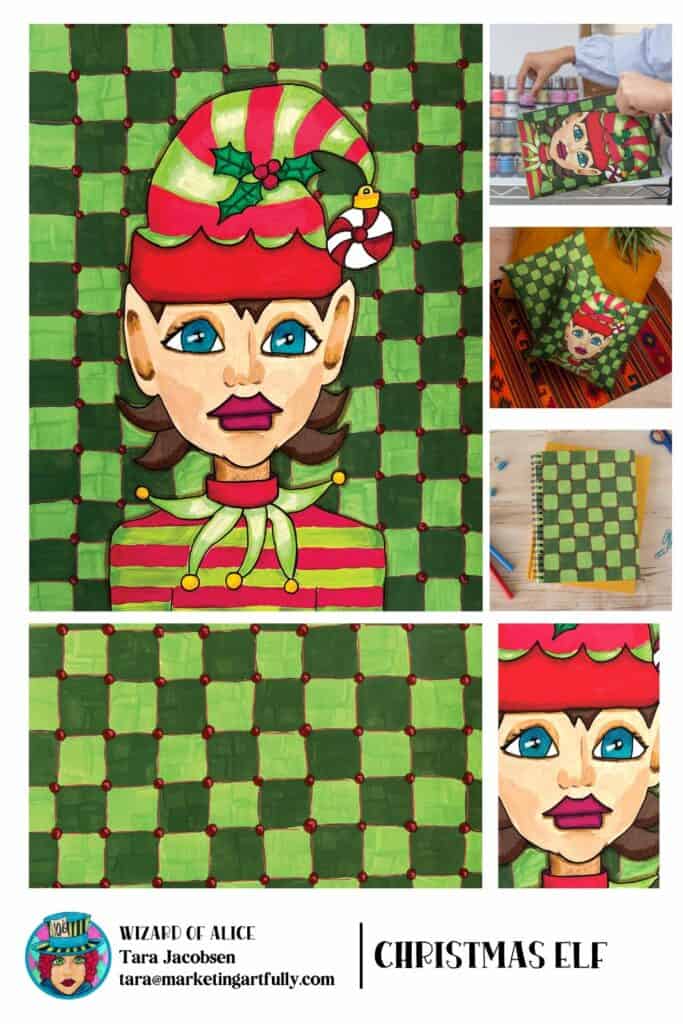 This cute little Christmas Elf is a great character with bold colors and a fun color scheme. Includes a coordinating checked pattern in a retro theme and colorway.
Ceramic Tree – Christmas Surface Pattern Design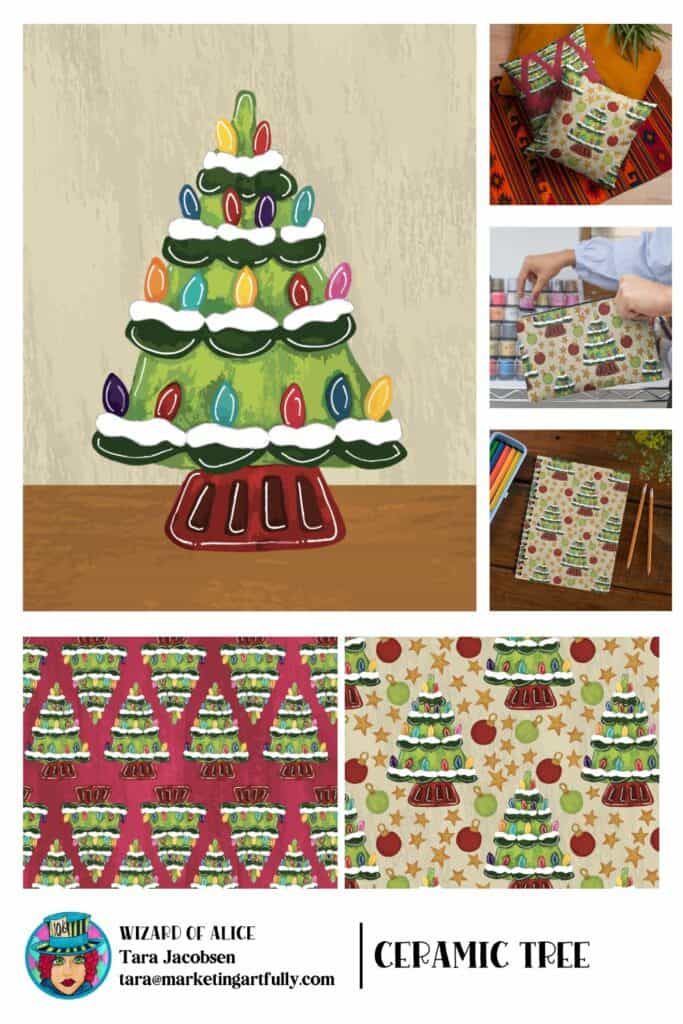 This ceramic Christmas Tree will take you back to your childhood memories. A vintage inspired coordinating Christmas Pattern includes hand painted stars and ornament.
Christmas Reindeer – Surface Pattern Design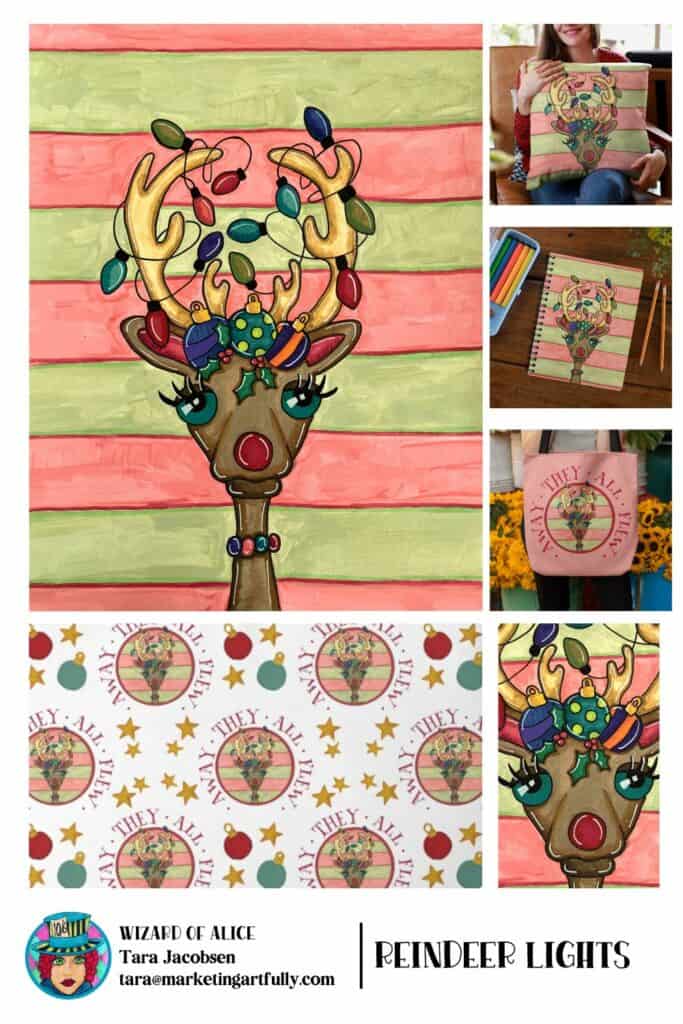 This reindeer gal is super cute with her fluffly eyelashes and horns adorned with Christmas lights! Includes coordinating elements of stars and ornaments.