Whether you are looking for the perfect junk journal fodder, scrapbook supply or party printable, these fairy circles are perfect for your mystical aesthetic! Bonus… they come with a commercial license for printing so you can use them in items for sale!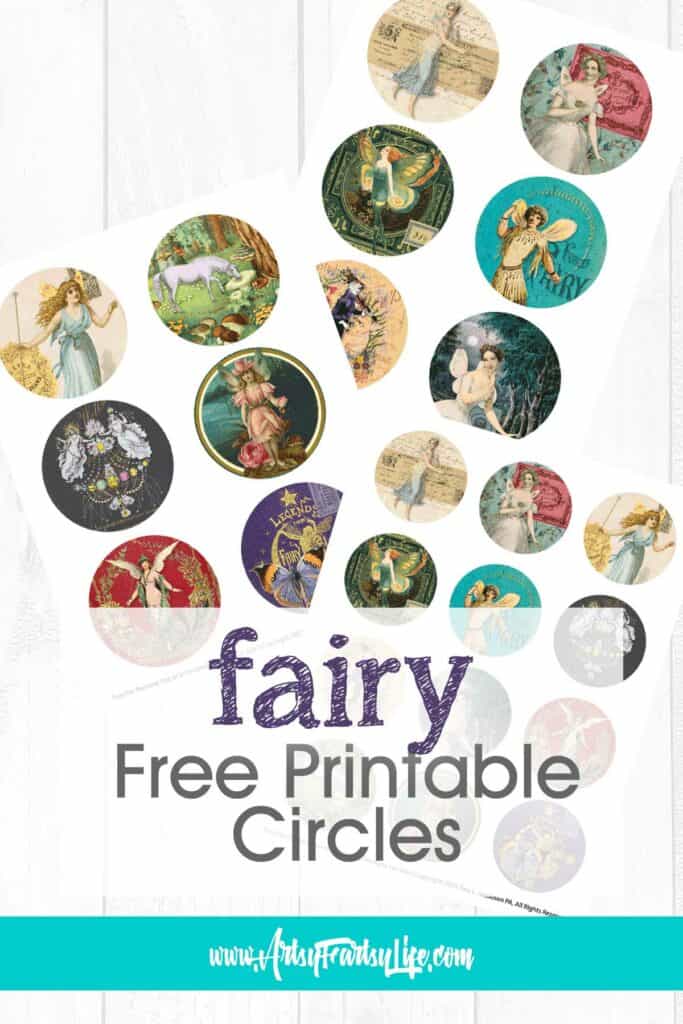 Please note: This article contains affiliate links, and that means that I may earn a commission if you buy something. Read my full disclosure here.
All the fairycore loveliness!
I know that I like to get to see the fun printable that I am going to get BEFORE I commit to scrolling down and enrolling… so here are all the amazing fairy circles!!
They come in two sizes, small and large and I have to admit it has been a hot minute since I made these (I have been posting my Halloween and Christmas printables lately) so I was pleasantly surprised at how fancy these are!
Why I Made These Printables
I LOVE to have printables available to use in my mixed media and junk journal projects so I actually make these for me first!
I am a graphic artist by trade so the fact that my "job" is to make cool things to give away is amazing to me!
For these printables I use a combination of my creativity and Graphics Fairy public domain images!
Why Are They Free?
I KNOW it is weird to get something for free that you would expect to have to buy on Etsy or another site, but it is TRUE, they are absolutely free in my Freebie library!
I like getting to share the freebies with all my peeps (I get such amazing emails from people who can't afford to buy a million printables, but who love using the ones I give away for free!)
Free Commercial License For Printing
In case you want to use these in your commercial ventures, here is the commercial license… you can use them any way you want as long as they are printed out!
Here are some examples of how the peeps have used these types of collage sheets commercially:
Used as cupcake toppers for Fairy themed parties
Printed and used as junk journal ephemera
Sold as whole sheets at a local craft fair
Functionally as long as you print them out first, you are fine. There is no license to distribute these digitally.
How To Print These Collage Sheets
I like to use a heavier weight paper to print these off on… current l am using a ream of matte cardstock, but I might pick gloss cardstock for my next ream!
Either way, I think that these print out more vibrantly on the heavier, bright white weight paper and are better to use in my journals and artwork.
Get The Fairy Circles Printables!
These fairy circles, other fairy printables and so much more are in the freebie library! (click to get a password) … If you already have the password, enter the freebie library here!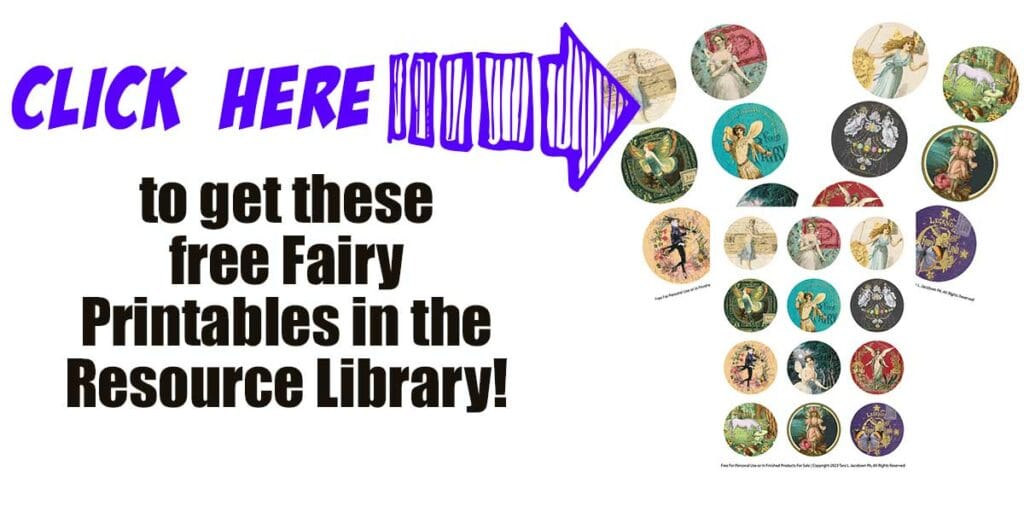 Fairy Circle Printable Collage Sheet Circles Wrapup
Dang I make cute printables! I hope you love these fairy circles as much as I do!
I have gotten some great recommendations for free printables to make recently…:) If you have any good suggestions, send an email to tara@marketingartfully.com and let me know!