These amazing vintage tags and tickets are great for your junk journals, art journals and scrapbooking. AND you can use them in your printed items for sale on Etsy or in person!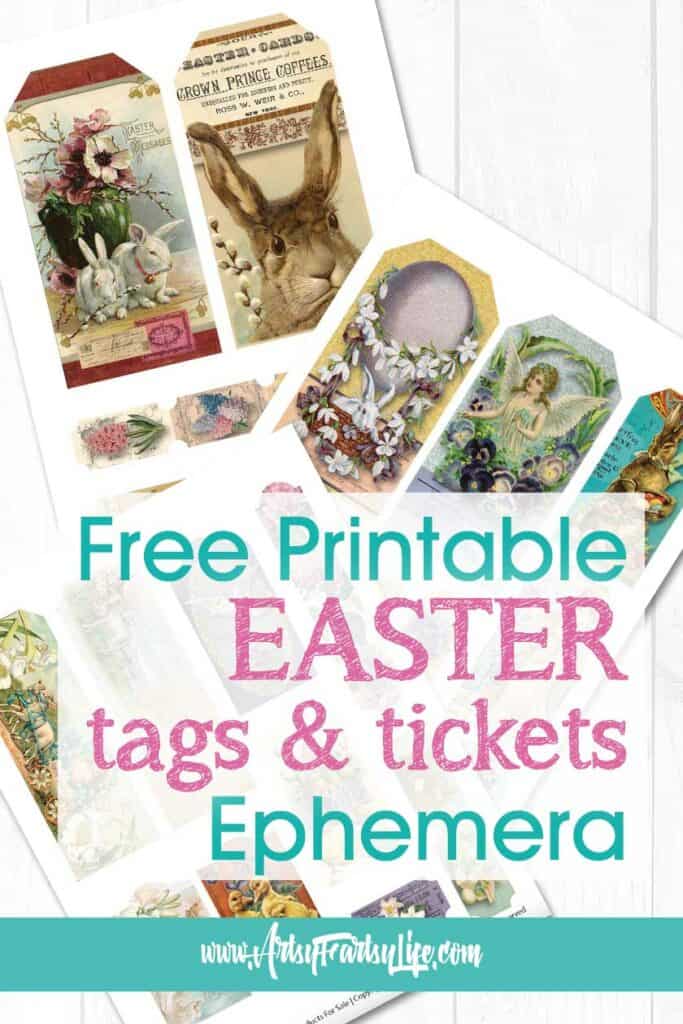 All The Easter Printables
I thought you might like to see all the printables at once to make sure you love them! How cute are the bunny ones?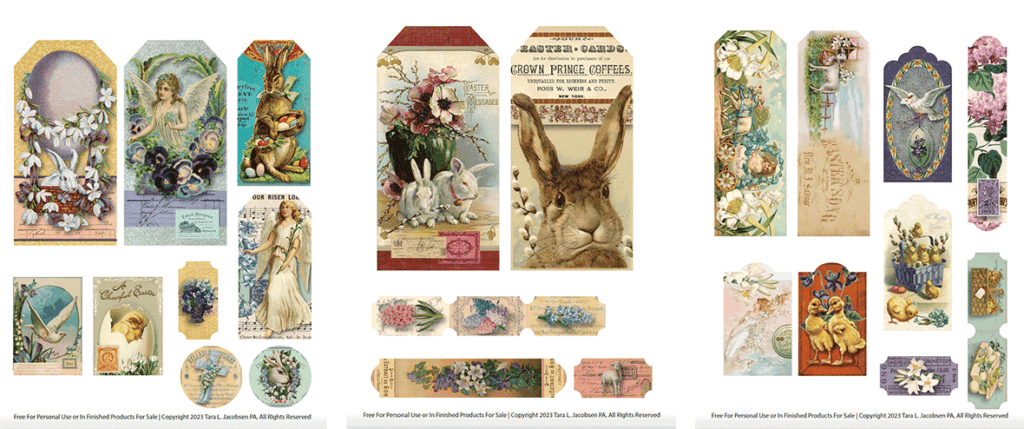 Why Did I Make These Free Digital Downloads?
I am a junk journaler slash art journaler like you! Oh and also a bit of a designer nerd, so the days I get to make beautiful artwork instead of "work-work" are super fun for me!
Also, I have a bunch of peeps who follow my Youtube Channel and they love getting freebies like this, so I figured I would share them with you too!
I used public domain images from Graphics Fairy and made them into my own junk journal printables.
License For Commercial Use
This set comes with a FREE Commercial Use license to print them out and use them any way you want! Here are some examples of how peeps have used them in the past…
Printed out and included in a junk journal for sale on Etsy
Sold in person in whole sheets at a market in Africa
Used as printed out gift tags for sale as a lot
Functionally you can print these out and sell them any way you want!
You cannot distribute them electronically in any fashion though… no emailing, posting them on Etsy as a digital file or anything else. If you want to share them with your crafty friends, please just send them a link to this page!
How To Download & Print The Ephemera
All of the fun free ephemera are in one big library where you can click a link and get them all! Simply sign up to get the password and you are ready to go!
They are formatted in 8.5″X11″ size so you can print them at home or send them to a printer like UPS or Office Depot.
The copyright notice at the bottom allows the printers to print as many copies as you like, even for commercial sale!
Get the free printables!
if you are already a member, click here to go to the freebies library!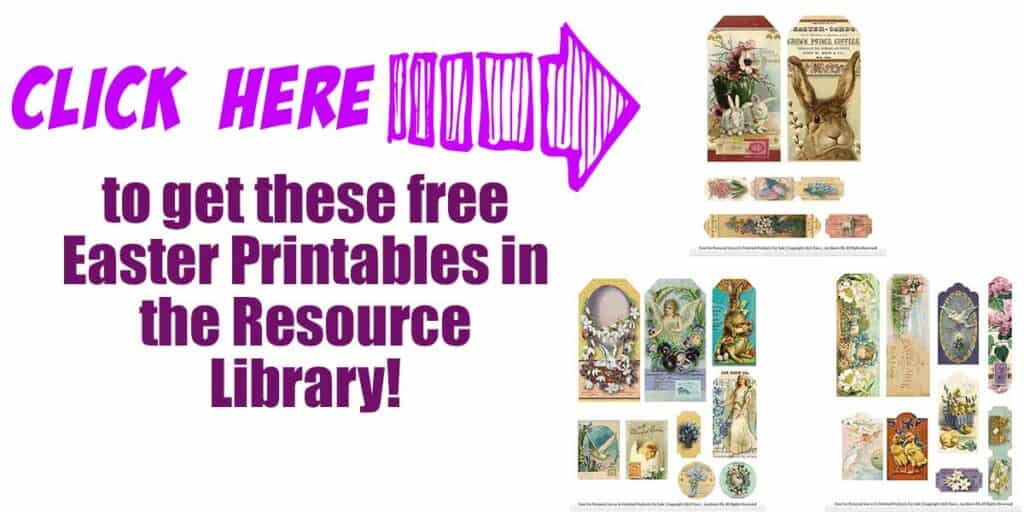 Free Easter Printables Wrapup
Oh my gosh, the cuteness is real! I just love how the free vintage ephemera turned out… pretty and fun to use in your junk journals, Easter crafting or scrapbooks for the Easter season.
I love getting ideas for new printables using vintage images from my peeps… if you have something you would like to see, simply email me and let me know and I might make it for you! tara@marketingartfully.com