I thought that I might like have to a faux book cover for my Alice In Wonderland junk journal so I made some that could be used in art journals or scrapbook pages! Also includes a commercial license to sell in printed products.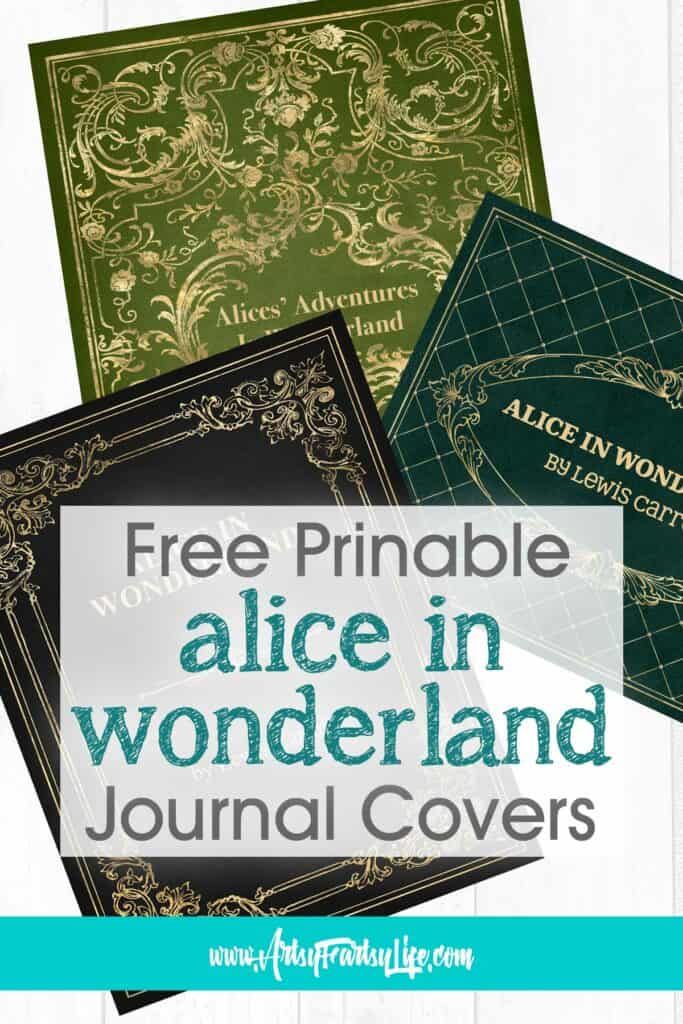 All The Book Covers In One Place
I know I like to see what I am going to get so I wanted to show you the book covers all in one place! These are just depictions of book covers that I made, not actual covers from copies of the book.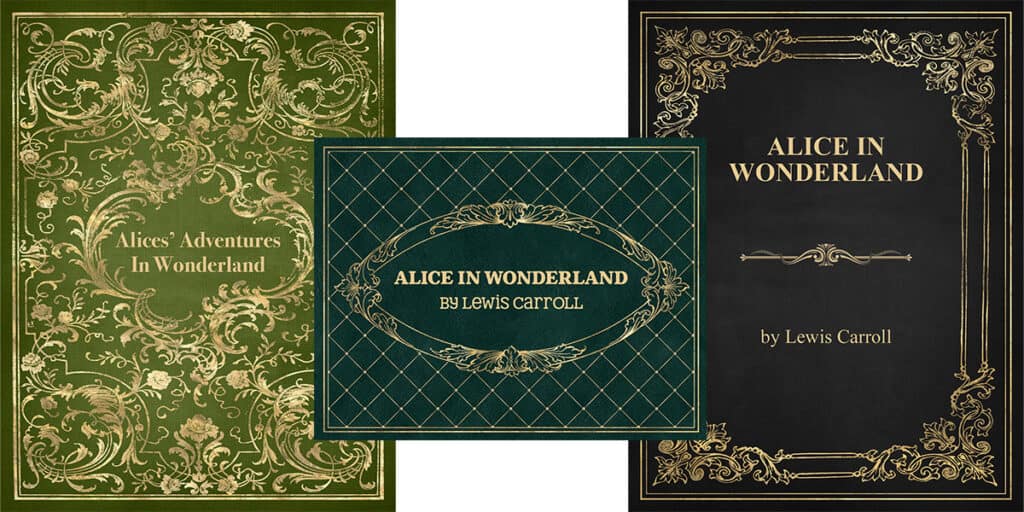 Why I Made These Free Book Covers
I LOVE making collages using vintage concepts so this just seemed like the perfect solution!
Instead of hacking up real books or trying to use thick covers in my artwork, now we can print as many of these as we want to put in our art journals!
Why They Are Free
This is my year of making free things to give away to my peeps! Whoo whoo!
So first off, I wanted these to use in my own artwork and I am an uber design nerd so they were fun for me to make while I was sitting watching trash Youtube in the evening!
Secondly, I am fortunate enough to have ads on my website which lets me afford the time to make these because I earn a wee bit of money every time someone comes to my page (and NO! you don't have to click the ads to help…
…but if you did want to help you could share this page on your favorite Facebook group or Pin it on Pinterest! That helps more than you will ever know!
How To Print The Free Printables
These digital downloads are formatted to print out 8.5″X11″ on letter sized paper.
You can use your home printer or send them out to be printed at a Kinkos or UPS store (that is what I do!)
I prefer to use cardstock or presentation paper since it is a little more heavyweight and stands up to all the mixed media I throw at it!
Commercial License Rules
I made these printables using a combination of The Graphics Fairy public domain images, vintage Alice In Wonderland images that I colored and my own creativity so I have the right to license them any way that I want… whoo whoo!
With that in mind you can use them in almost any printed manner you want, here are some ways that the peeps have used them:
Printed out and sold as collage sheets whole in a bazaar in South Africa
Cut up as tickets and tags to sell for presents
Used in junk journals for sale on Etsy
Functionally you can print them and use them commercially!
That said, there is NO digital distribution allowed… no email, listing on your website, adding to a google drive and sharing the link. If you want to share them with a friend, just send them to this page so they can sign up!
I do request a takedown with a strike if I find that someone has shared them digitally without my permission.
How To Download The Alice In Wonderland Printables
You can get all the Alice In Wonderland printables in the freebie library! Whoo whoo! Just click the picture below and you will get immediate access.