These angel tags and tickets are super charming and will make a great addition to your art journal, junk journal or scrapbook page! Use them for your personal artwork or even print and sell them in your commercial works.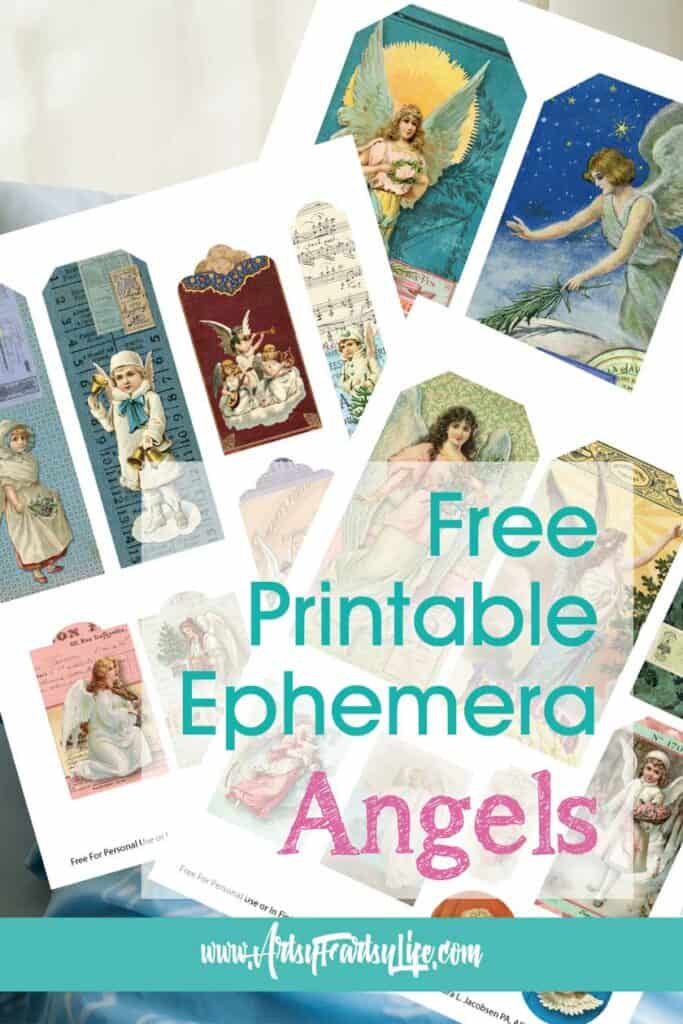 Please note: This article contains affiliate links, and that means that I may earn a commission if you buy something. Read my full disclosure here.
My Mom's Dementia Story
My mother in law (my husband's mom) had lived with us in Colorado and when we moved back to Clearwater, FL, she started living by herself in her condo.
The very first signs I ever noticed about her problems was that she repeated the same stories over and over again. We would go out for lunch once a week and she would tell me the same story about how her cat curled up behind her head EVERY week.
After that I noticed that she was buying a lot of things and then leaving the boxes laying around because she couldn't figure out how to get them to the dumpster at her condo complex.
And then she started getting two of everything she bought because she would order it once and then order it again.
NONE of those things made us feel at all like she had an incurable disease, we just thought it was Mom getting older (she was in her late sixties at the time).
Fast forward past a whole bunch more signs that we missed and Mom fell, moved in with us and got a diagnosis of Dementia… sigh.
DISCLAIMER GOING FORWARD… I am a caregiver, not a doctor. Get all medical advice from your loved one's doctor, not a blogger on the internet!
What Is Dementia?
The first time I heard someone say dementia I asked for a definition… and WHOA it was way more than just losing your memory!
Signs of Dementia
Here are some signs of dementia that we have noticed in Mom:
Memory loss
Confusion
Cancelling doctor's appointment
Lethargic and weak
Drinks to much
Falling down
See All The Angel Tags and Tickets
I know I like to take a peek at what I will be getting before I sign up for something so here is a quick look at all the ephemera you will be getting!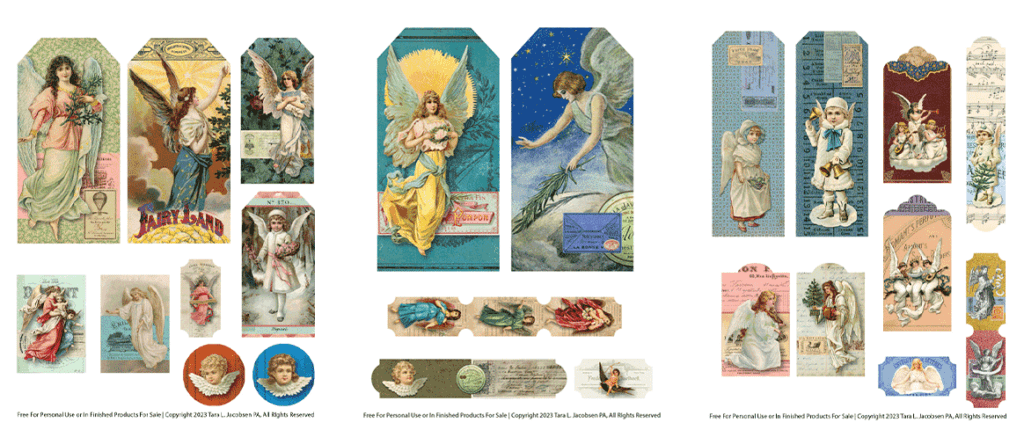 Where I Got the Artwork
I have a subscription to the Graphics Fairy who has a huge library of vintage images that are in the public domain for use personally or commercially.
Per their terms of service I have used their plain images to design tags and tickets that are unique to my art and therefore I can share them with you for free!
Why These Are Free!
Speaking of free, you might be wondering why I am giving these away when I could sell them on site like Etsy!
Well first off, I am a design nerd and LOVE sitting around making cool collages for me and my artsy friends.
Second off, I am blessed to have ads on my website so when I get traffic here, I get a wee bit of money (and NO you don't have to click on any ads, just being here is enough!)
That said, if you do want to help a sister out, you could share these freebies in your favorite Facebook group or pin it to Pinterest (that helps more than you will ever know!)
Commercial License
The copyright on the bottom of these sheets allows for printing for commercial use. That means you can go to Office Depot or UPS and have them printed without any problems!
Then you can sell the printed items any way that you want… here are a few ways people have told me they are selling them:
As part of junk journals they have for sale on Etsy
A fellow in Africa prints them out and sells the sheets whole at a local bazaar
A gal cuts them up and sells them as gift tags in sets
Functionally you can print them and do anything you like… just don't distribute them online (so no email, on your website or selling the digital files).
If you do want to share them with a friend, please just send them to this page so they can download them themselves!
How To Get The Angel Tags and Tickets!
These free printables are part of my freebie library (you will be so excited when you see all the cool stuff I have in there for you!)
If you already are a member already, click this link for the freebie library and use the password I give you in each newsletter!
If you are new, welcome! Click the picture below or sign up here to get your password!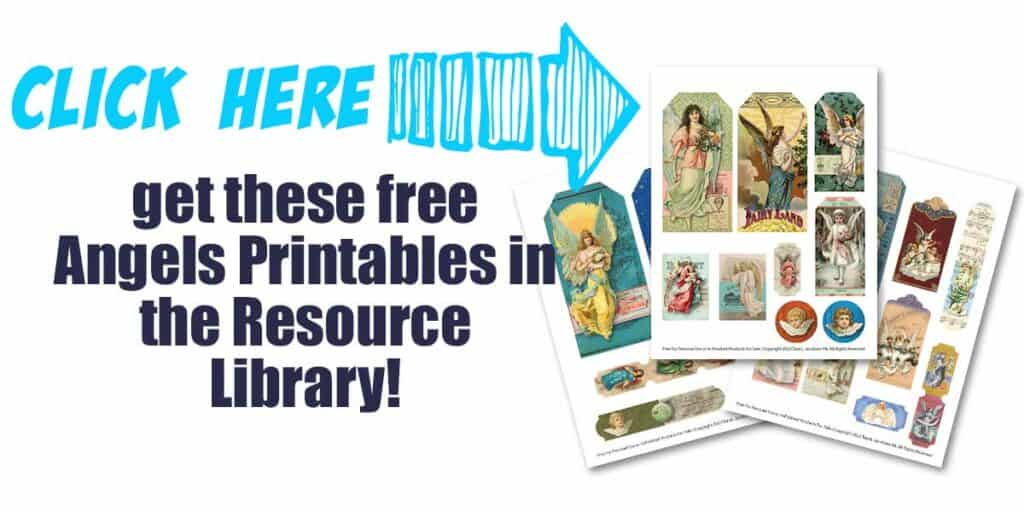 Free Printable Angel Ephemera Tags and Tickets Wrapup
These turned out so darn cute! I love how pretty and colorful they are!
If you have any other ideas for fun tags or tickets, please shoot me an email tara (at) marketingartfully.com and I might make you a fun design!