This is such a fun free digital download! I made some faux vintage stamps to use in my junk journals and scrapbooking. Includes flowers, cats, fairies, bees and butterfly.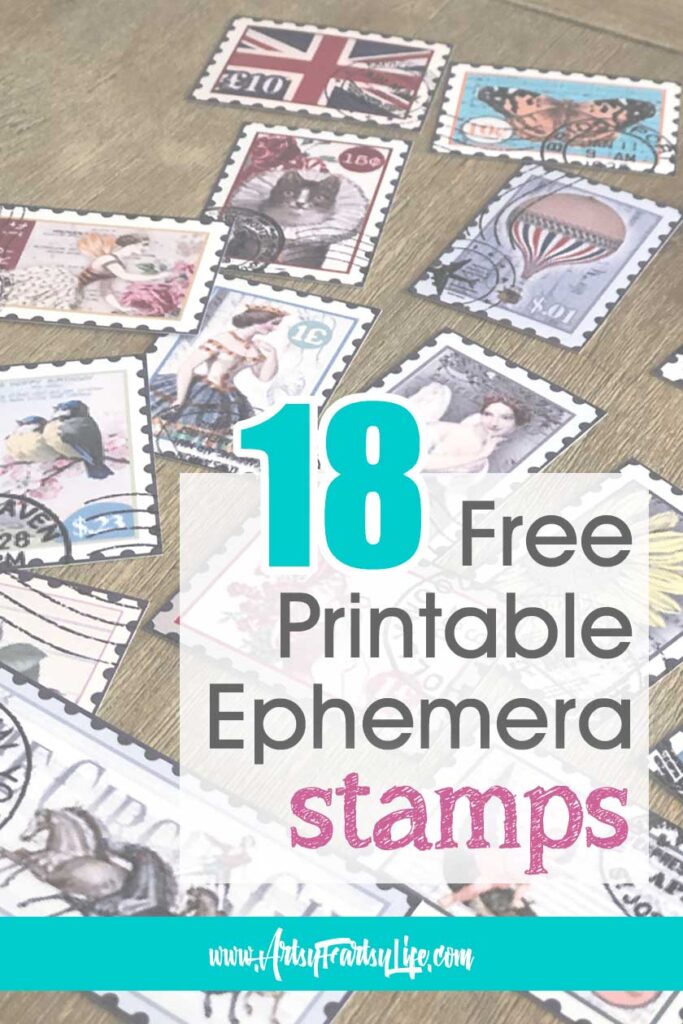 please note :: as an Amazon associate I earn from qualifying purchases, read my full disclosure policy here
Free Printable Stamp Ephemera
I wanted stamps to use in my junk journals and sometimes I use the "real thing". But oftentimes I want to have something cute and a certain color or style so I made my own!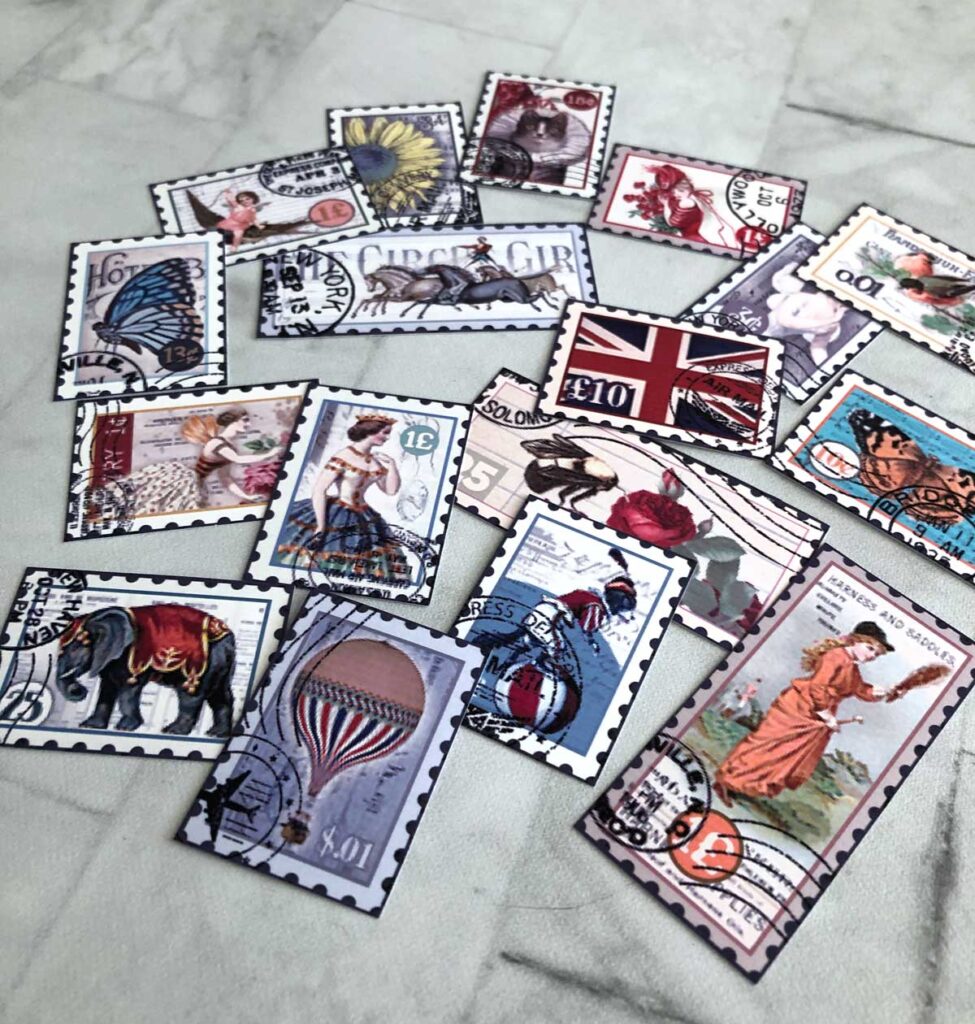 I made them super easy to cut out, you could cut out the tiny "stamps" circles, but you don't need to if you don't want to! You can just cut these straight across.
18 Different Stamps Including…
Vintage Cat in Collar
Fairy and Flower
Dancing Circus Dog
Blue Birds on Branch
Blue Butterfly
Hot Air Balloon
Pair of Robins
Orange Butterfly
British Flag
Vintage Cirus Elephant
Woman Rider
Vintage Queen Princess
Man Circus Horses
Cherub on Bird
Pretty Woman in Red
Yellow Sunflower
White Fairy Girl
Bee & Red Roses
Personal and Commercial License!
You can use these freely in your personal projects or in completed junk journals to sell on Etsy or other places.
You cannot copy or sell these as your own designs.
Download These For Free In My Graphics Library!
You can get this printable for free in my resource library. It prints out perfectly on a 8 1/2 X 11 piece of letter sized paper.
Join The Freebie Libary!
I have this and hundreds more freebies for you to use in your artwork! Click here to get your password! (if you already have the password, click here, I send it out in the weekly newsletter!)