I had such a hard time finding fun hats for my magazine collage people. With that in mind I painted some collage sheets for magazine collage!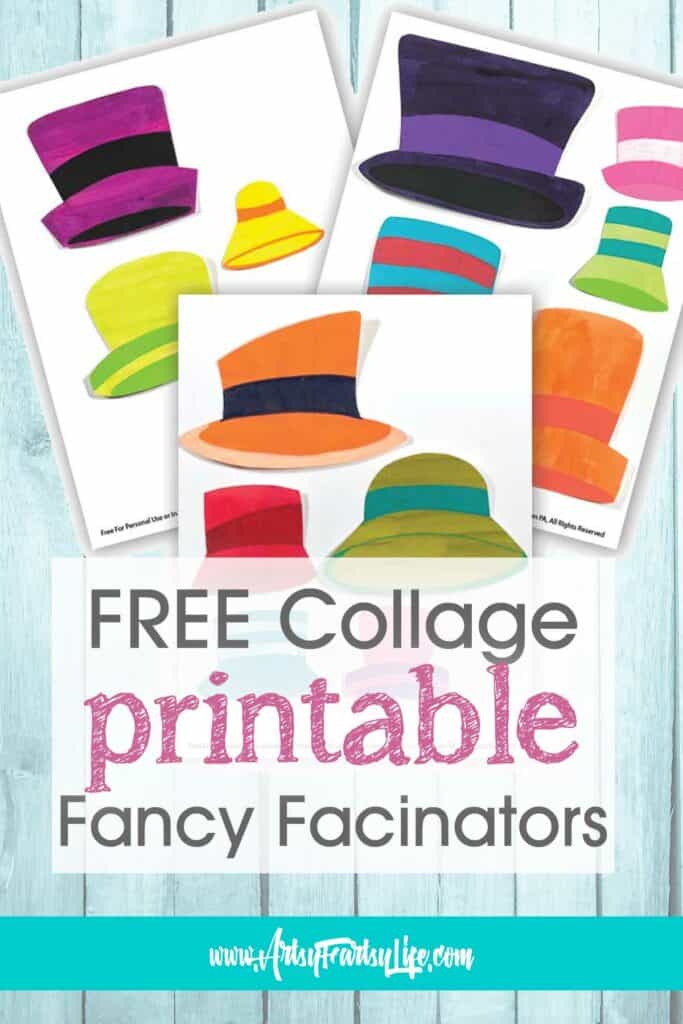 Please note: This article contains affiliate links, and that means that I may earn a commission if you buy something. Read my full disclosure here.
Why I Made These Magazine Collage Hats
I have been doing magazine collage for quite a while now and while I love the hunt for just the right images, sometimes I just need a cute hat to add a bit of va-voom to my piece.
With that in mind I painted three different pages of hats that you can print and cut out to use in YOUR magazine collage too!
How I Used The Hats On My Collages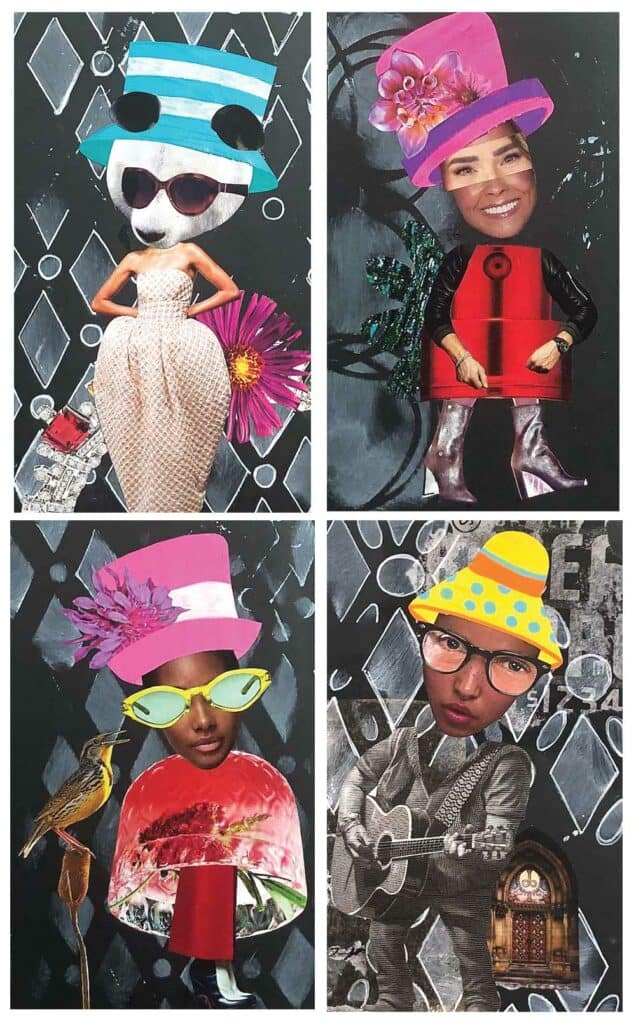 How I Made The Hats
What Is The Angel Policy For These Images?
As you will see when you download the sheets, you can use them them free for your personal use AND use them in products for sale commercially!
Here are some examples of what is allowed…
Making a magazine collage journal for sale
Printing them out and selling the collage sheets in person
Making an art piece for sale
What is not allowed…
You can not distribute the digital file in any way (for free or for sale). If someone wants to get it, just have them join my freebie library and they are more than welcome to use it!
How To Get The Free Collage Sheets!
The best thing about these collage sheets is that you can get them for FREE in my freebie library!
Click here to sign up for the freebies! OR Click here to access the freebie library directly!