Looking for a fun and easy way to make a Halloween Junk Journal or DIY Book? This junk journal kit will blow your witch's skirt up and scare you down to your pointy little toes!
Boasting 23 stunning printable pages, this kit allows you to unleash your creativity and lose yourself in a project that truly celebrates the spirit of Halloween.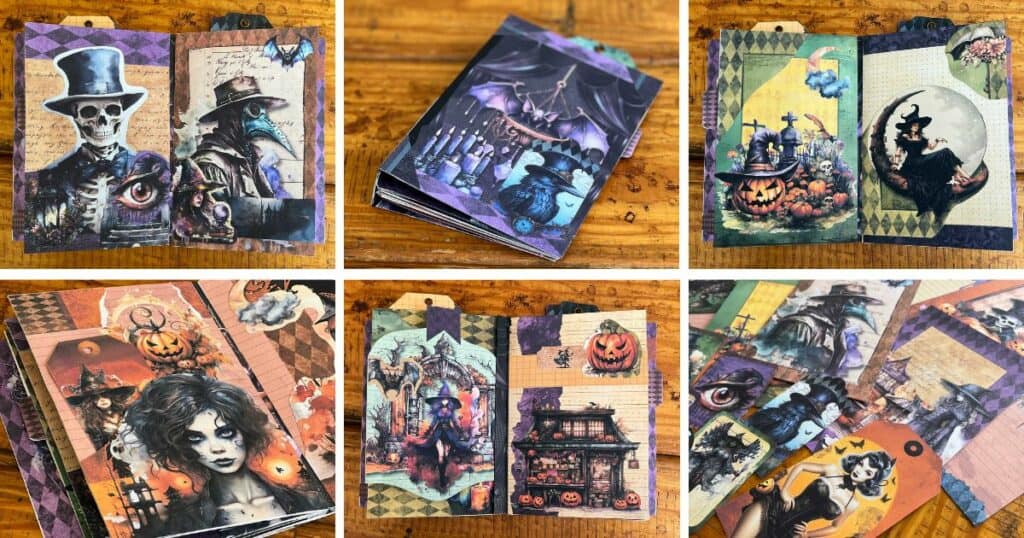 There are so many spooky images you can use to make gorgeous pages yourself… these are just a few of the pages made from the kit!
> > Get Your Journal Here < <

Want more? I have a whole HALLOWEEN JUNK JOURNAL CLASS that INCLUDES the printable journal!!!
Printed Out Journal Pages
Here are some of the pages printed out and cut up! It will give you a good overview of what is included… can you stand all the spookiness?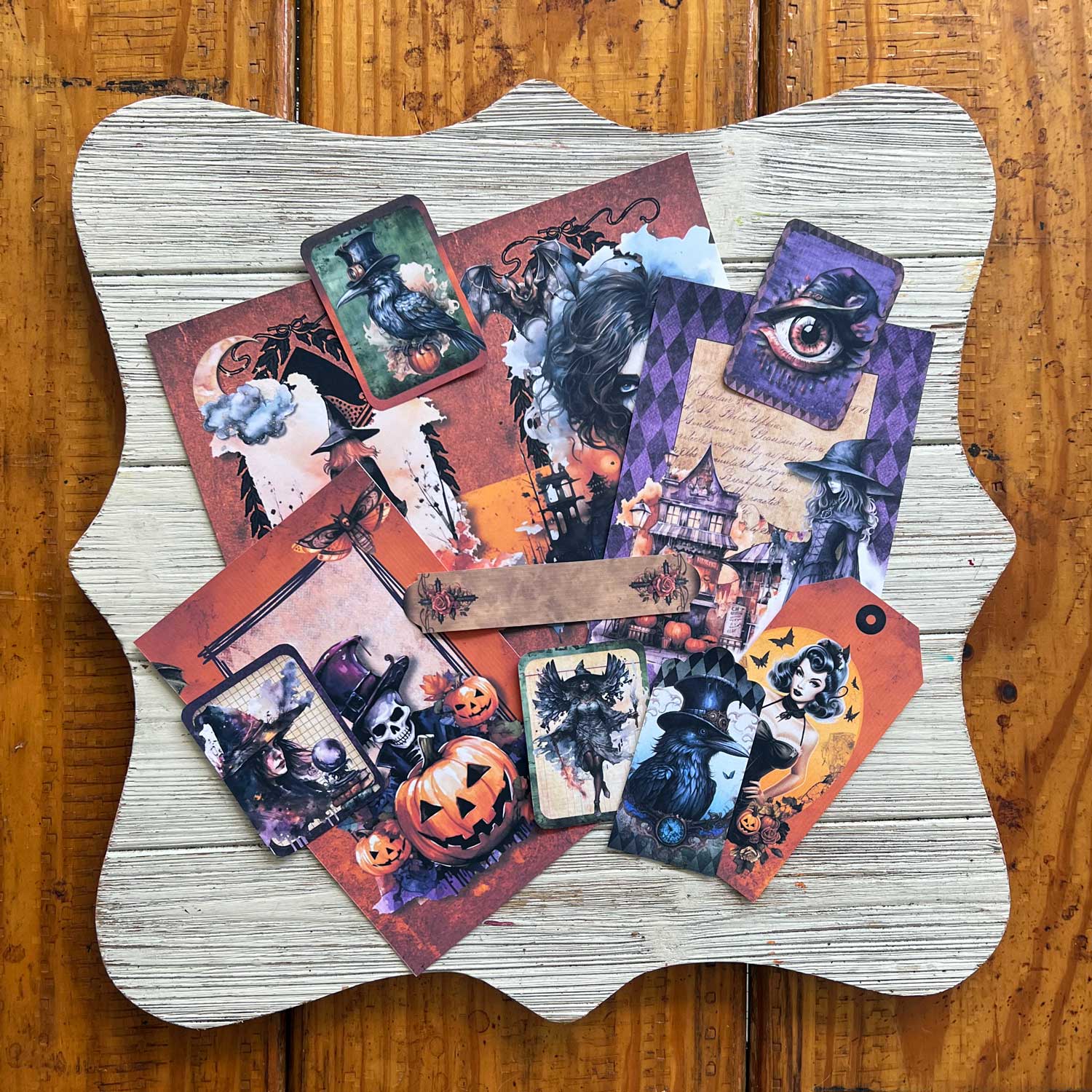 Halloween Junk Journal Includes:
3 Covers – There are two amazing "fancy" covers and one that could be the inside cover, but could also be totally appropriate for a creepy cover also.
5 Ephemera Pages – These pages have have tags, tickets cards and all other kinds of cool ephemera pieces to add to your journal!
4 Journal Pages – Pages that are super decorative that you can use as extra pages or add to a spread that you want to fancy up!
11 Double Spread Pages – These are the "normal" pages you can use to be the bulk of your journal. You can add loads of bits to these pages to make them super extra!
BONUS – There are two extra pages of ephemera included! A fun Rainbow Halloween Sheet and a cool Day of the Dead Sheet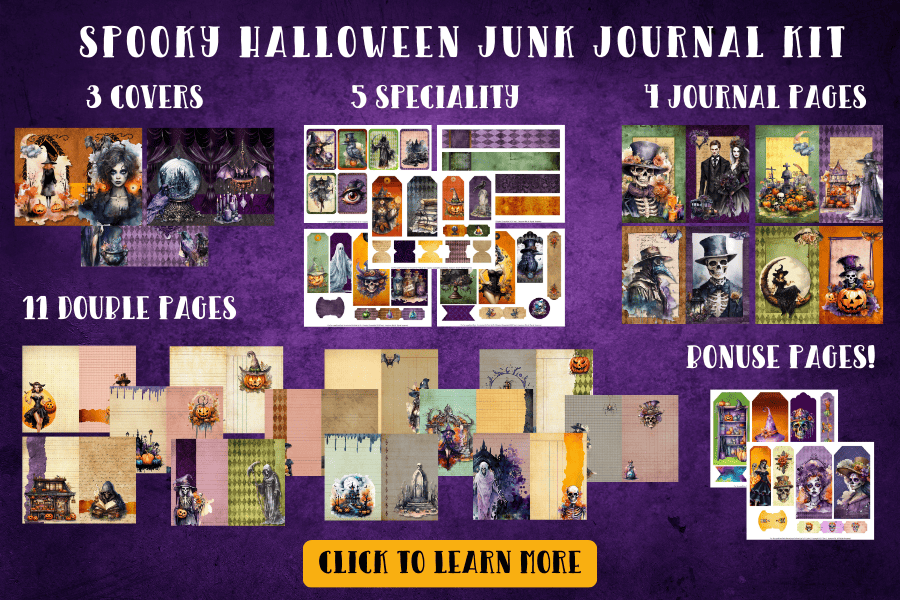 How To Print It:
This journal is formatted to print out on 8.5″X11″ letter sized paper. Because it is meant to be printed single sided you can use any printer and all the pages will be the same size no matter what size margins your printer has… it is foolproof!
If you do decide to send it out to be printed at a print shop, there is a copyright that allow for at least 3 copies to be printed at once in case you want to make some to share with your friend or family member!
Personal License
There is a personal license for this journal. You can make as many of them as you like, but there is no license to sell them or distribute the file digitally.
Refund Policy
I always want my peeps to be happy so I have a 100% refund policy within 30 days. Just email me, [email protected], and I will be happy to refund you in full for any reason.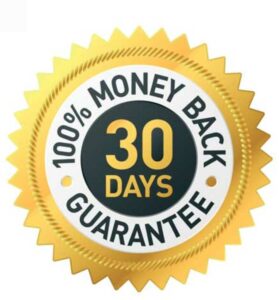 Get The Halloween Junk Journal!
I hope you love this journal as much I do! I had a blast making it and will be making more in the coming months so keep your peepers open for new designs!