I am a craft room storage nut and when I saw these cool Snap Flipbooks I had to find out if they would be good for storing and organizing my ephemera!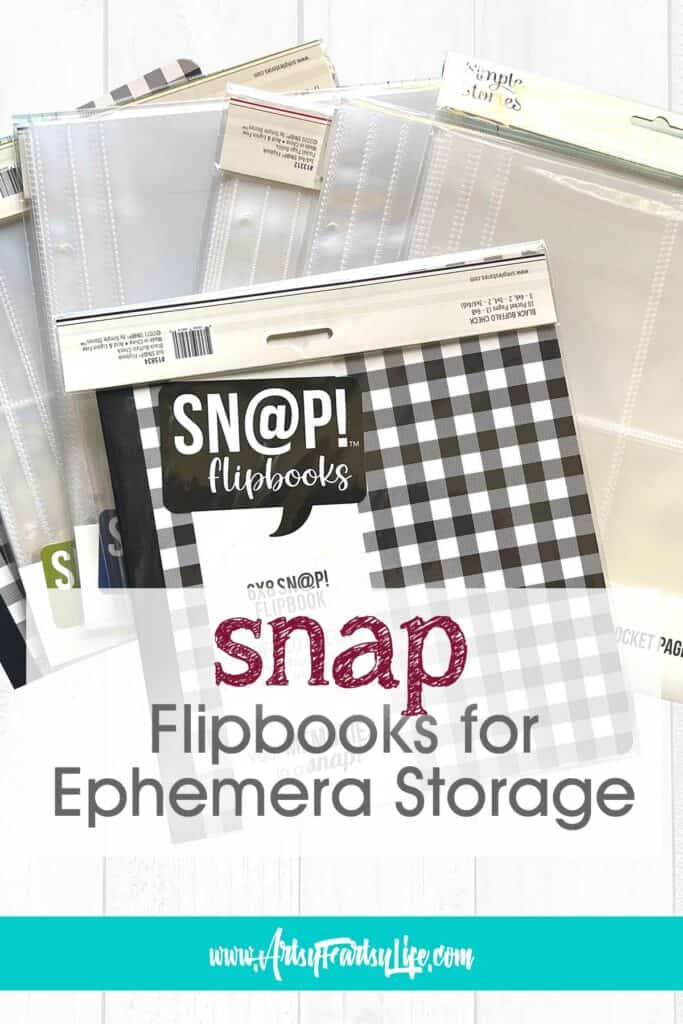 Please note: This article contains affiliate links, and that means that I may earn a commission if you buy something. Read my full disclosure here.
Video of My Flipbooks
I got my Snap Flipbooks on Joggles, they have a great deal!
What Are Snap Flipbooks?
I was listening to the Joggles gal talk about these Snap Flipbooks as a way to display your artwork, which is not all that important to me.
But then I thought, what if I used them for ephemera storage?!?!?
I already made an ephemera folder from file folders and also made a Disc Ephemera folder. They were okay, but were not exactly right.
Parts of the Snap Flipbook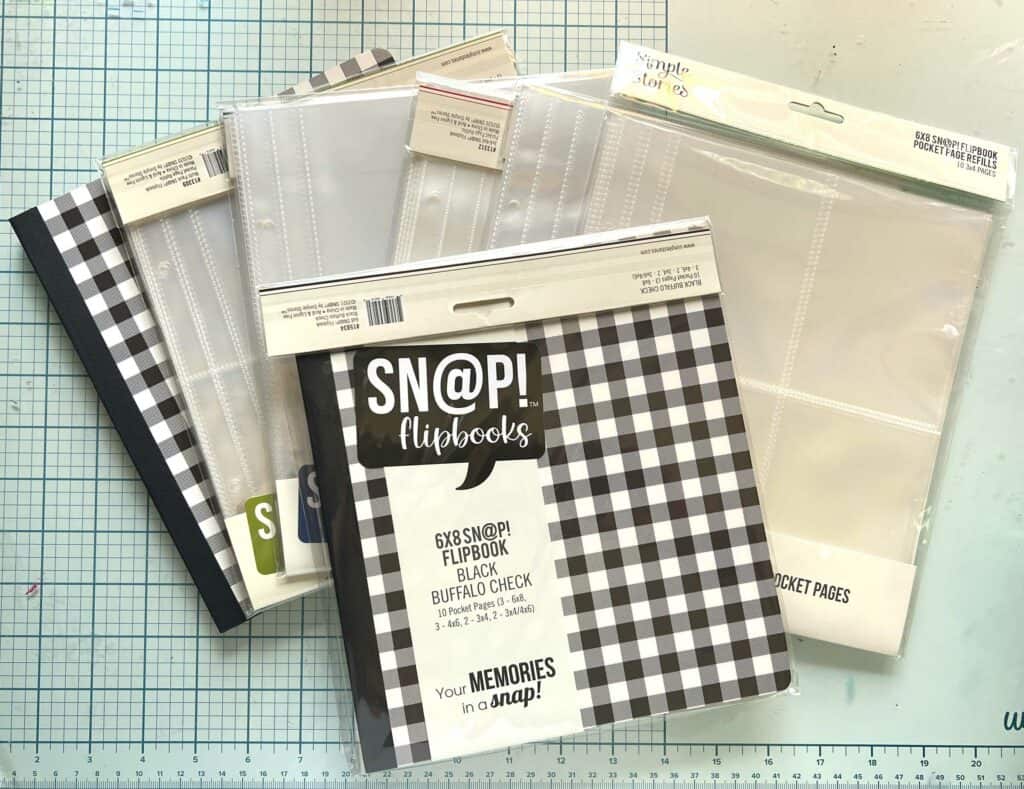 There is a cover with 10 pocket pages in the main Flipbook package. You can also add on extra storage sheets.
How It Attaches To The Cover
The way it attaches to the cover is with a clasp like there are on legal folders.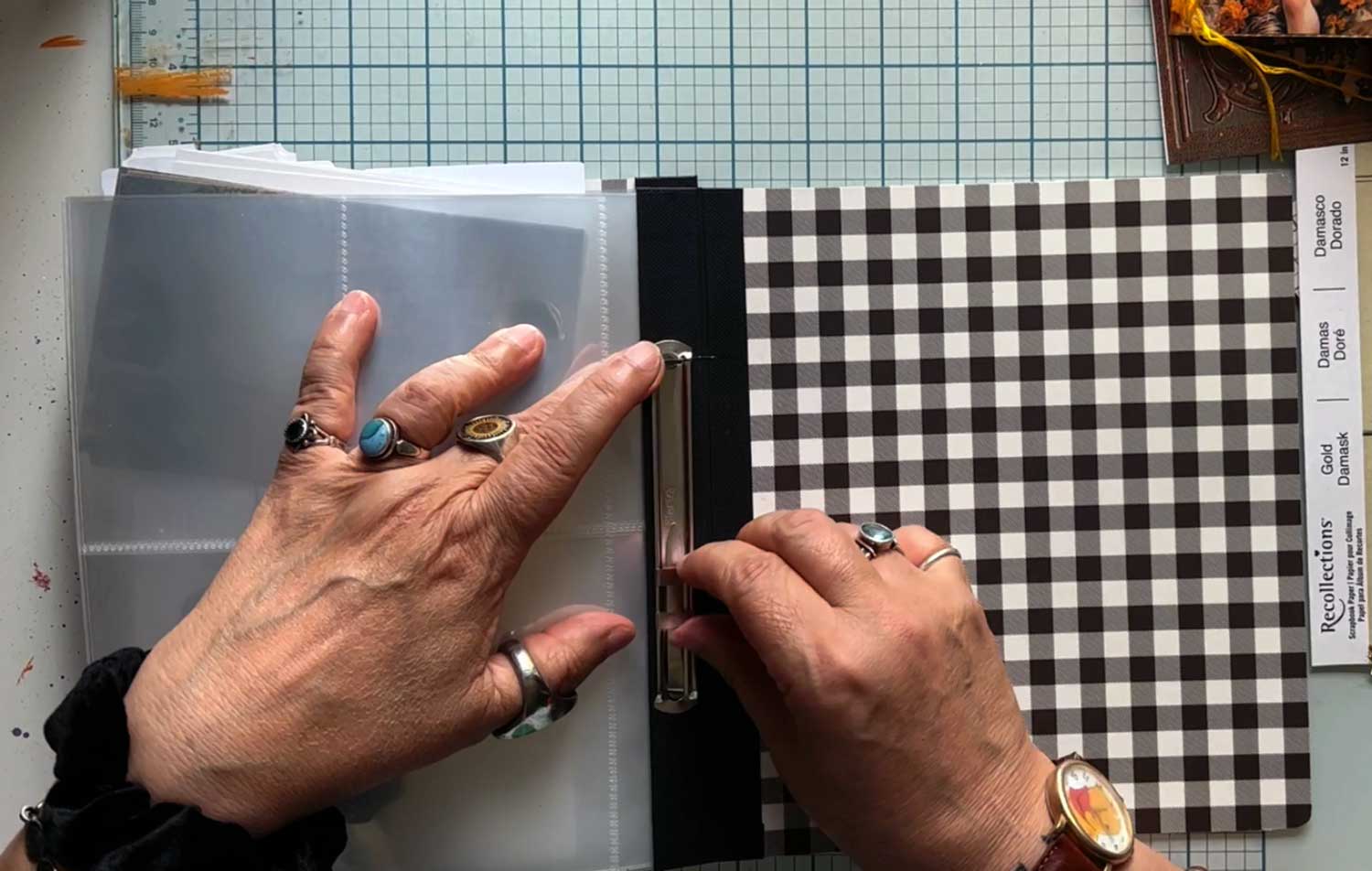 Adding Ephemera To The Storage Sheets
I have two different books right now going, one for my Tim Holtz ephemera and then another with the cut out pieces I have from my printable ephemera sheets.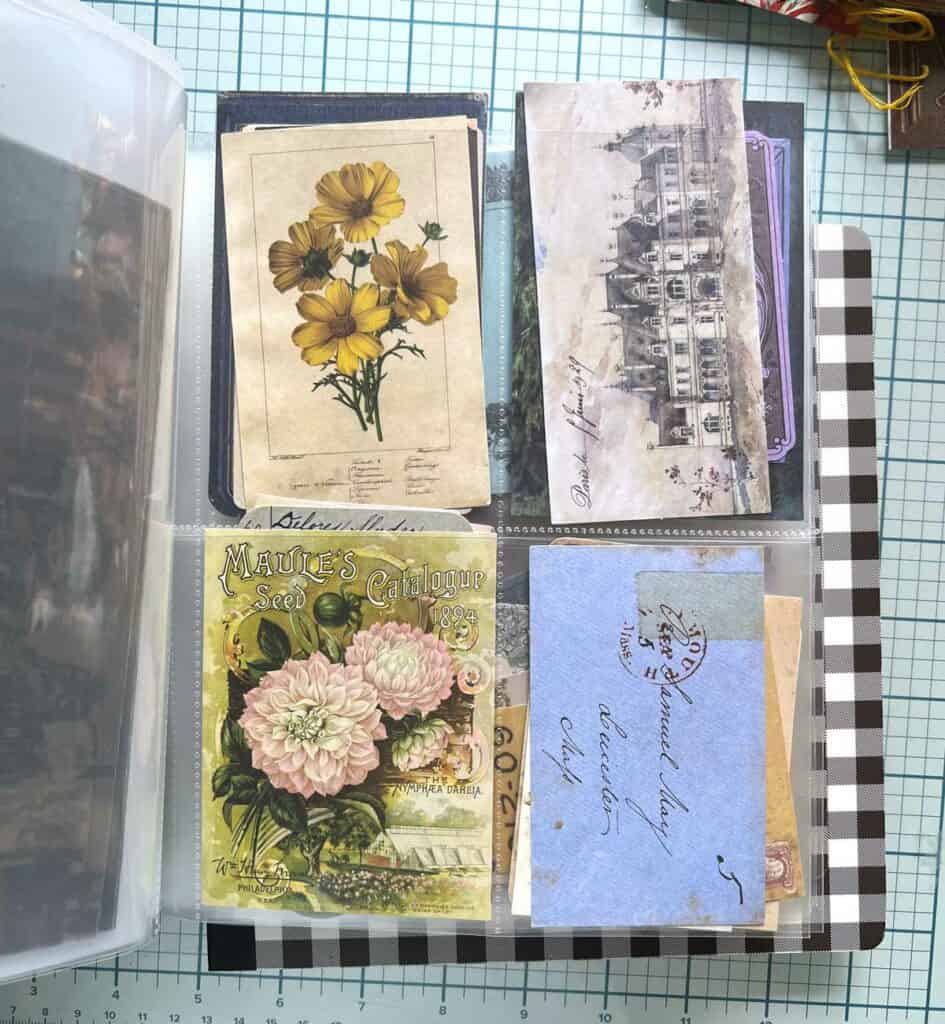 These are relatively standard sized ephemera pieces, but by using the full sheets for tall things and the smaller, more divided sheets for little ephemera, you get the best of both worlds!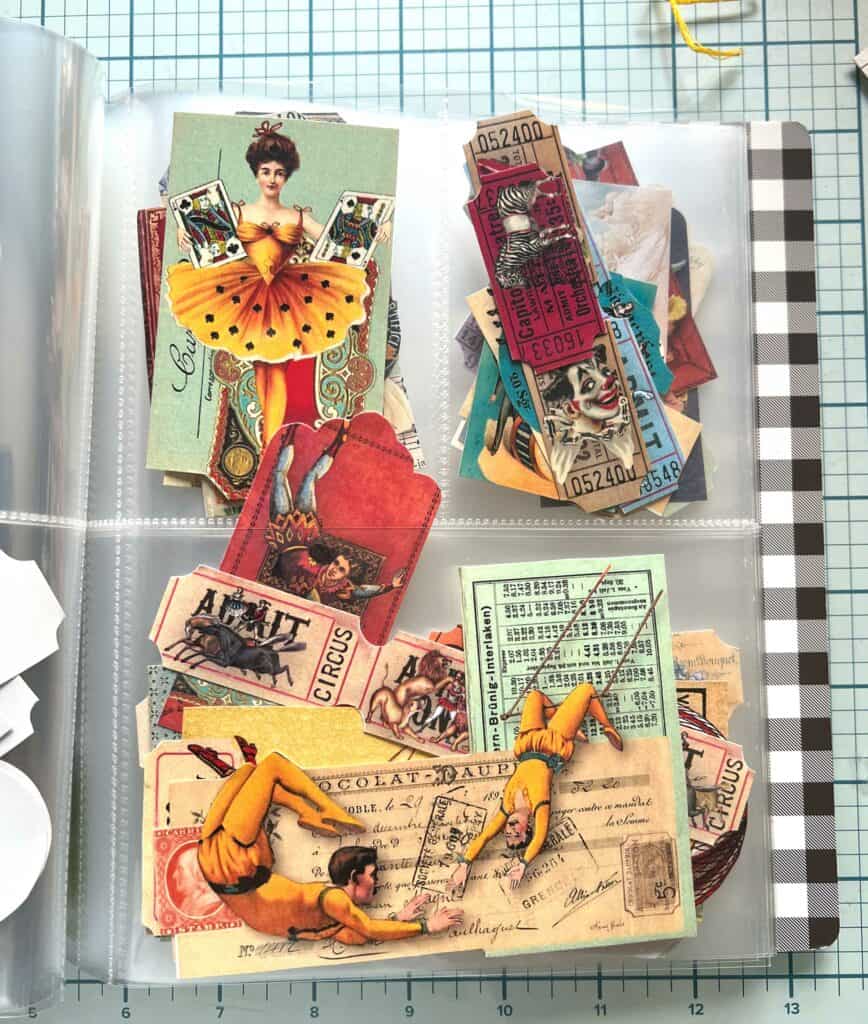 How Many Sheets Can You Add?
I was watching a video of these Flipbooks and they said that you fit up to 50 sheets in if you are just putting two items in each slot.
Well, I am putting A LOT more than two items in each slot and I guess I would say now that I would put 25 storage pages in and then pack them with loads of ephemera.
While there is room on my slide to make the books chubbier, I feel like that would make the books less efficient for finding my ephemera.
How Should You Order The Storage Pages
I found that when I got the Flipbooks the pages that came with them are ordered in sets:
all the full pages, then half pages, then two small and one half, then quartered pages
I set up my other with the pages all mixed up, full pages in between quartered and halves, etc.
I think if you have A LOT of different sized ephemera and you want to make sure and use it regularly, mix them up.
If you tend to have similar sized tags and tickets or journal pages that you use regularly as the basis of your books, then maybe have all the full pages in front, half next, etc.
I don't think there is a "right" or "wrong" way, you will just have to see which way works best for you and the craft supplies that you have in your room!
Snap Flipbooks For Ephemera Storage Wrapup
I know I had a million questions when I first saw these Snap Flipbooks and while I tried to cover everything and how I use these to organize my ephemera, you probably have more!
If you need more help, email me, tara@marketingartfully.com and I will do whatever I can to point you in the right direction!