Looking for free nautical printables? These are great for junk journal covers, planner covers or even to use as wall art in your lake or beach house!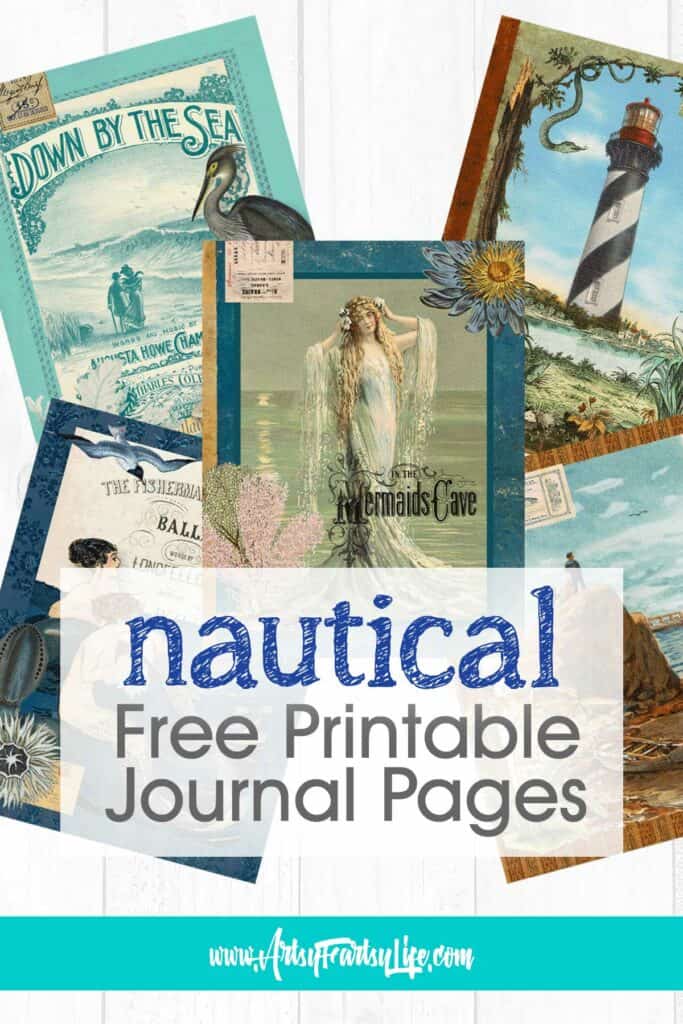 Please note: This article contains affiliate links, and that means that I may earn a commission if you buy something. Read my full disclosure here.
Heading
talk about seeing them all – use the tall picture so peeps can share it on Pinterest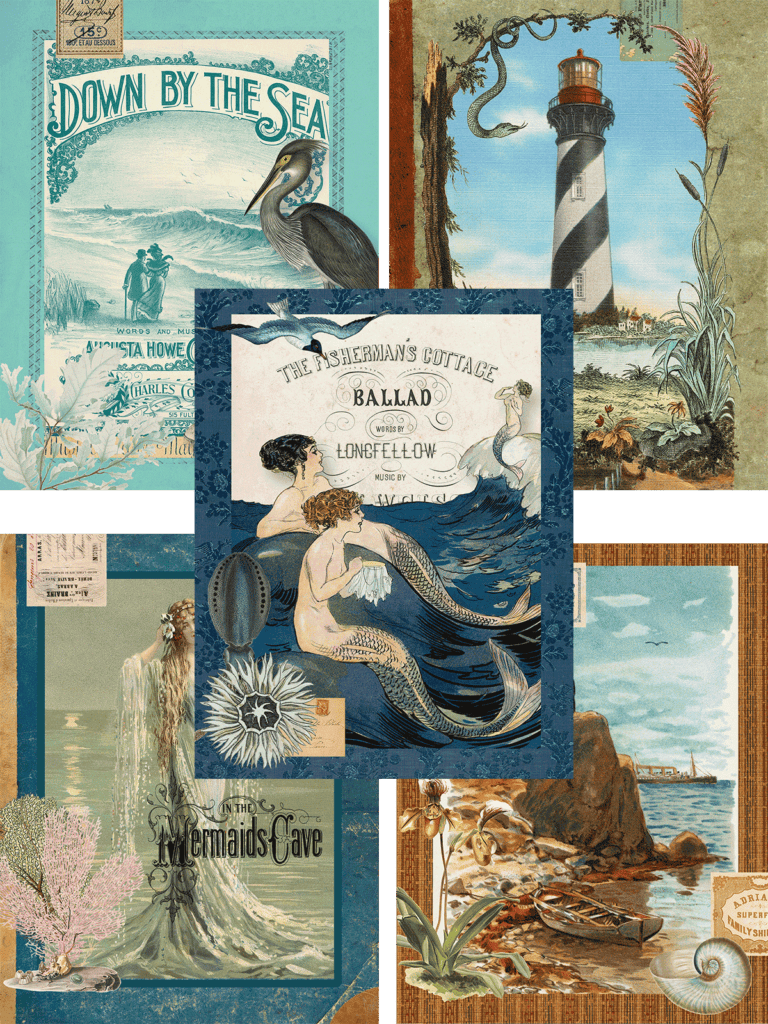 Why I Made These!
I love, love, love having printables to use for my junk journals, greeting cards and planners! I have become a huge collector of amazing images and now that I know I can make them myself it has gotten even worse! HAHA!
I love being able to share my work with my peeps and let them have some amazing artwork to use in their journals or collage!
I used a combination of Creative Fabrica images, Graphics Fairy public domain images and my creativity to make these pages!
Why Are They Free?
I know I could sell these on a site like Etsy or even here, but I have two reasons for giving them away.
First off, this my year of "freebies" where I am making a ton of free printables for my peeps to get new newsletter subscribers and website traffic.
The second reason is that I have ads on my site so I make a wee bit of money each time someone visits my pages … that allows me the time to make freebies for me and you!
Sometimes I pinch myself that making cool printables is my actual "job" now!
Commercial License For Printing
There is a free commercial license for anything printed out! So as long as you print them first, you can do whatever you want!
Here are a few ways that people have used my printables in commercial products for sale:
Printed out and sold whole at a scrapbook show
Used as covers for junk journals for sale on Etsy
Used in a stand at a fundraiser party with a nautical theme
Functionally as long as you print them out first, you are good to go!
There is no license to distribute these digitally in any way. If you do want to share them with a friend, just send her to this page and she can download them herself!
How To Print Them Out
I like to use a heavier weight cardstock for this kind of project because it could be a cover or focal page in my junk journals! I also think it prints out better!
I use an Epson Eco Tank ET-2800 printer. I feel like it combines a lower cost of getting a printer, refillable with the bottles and prints good enough for what I do!
Heading
You can get these free printables in the Freebie Library! Click the link or the image below and get a password! If you already have a password (I send it out every week in the newsletter) you can go here and log right in!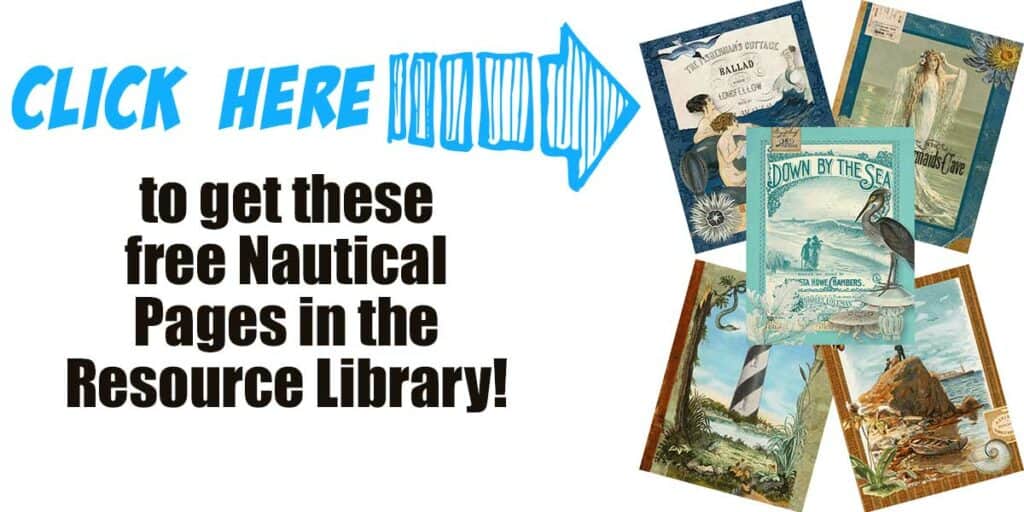 Nautical Printable Collage Pages
I hope you love these free printable nautical collage sheets as much as I do! I had a blast making them and just think that they are so darn fun!
I just printed mine out and I love them even more than I thought I would!!
Please email me (tara@marketingartfully.com) if you have any questions or suggestions for new free printable ideas!