A fun and colorful collection of nautical themed surface pattern designs from Tara Jacobsen. Includes sea creatures like Olivia Octopus and Jessica Jellyfish, birds like Petunia Pelican and individual ocean themed patterns available for licensing.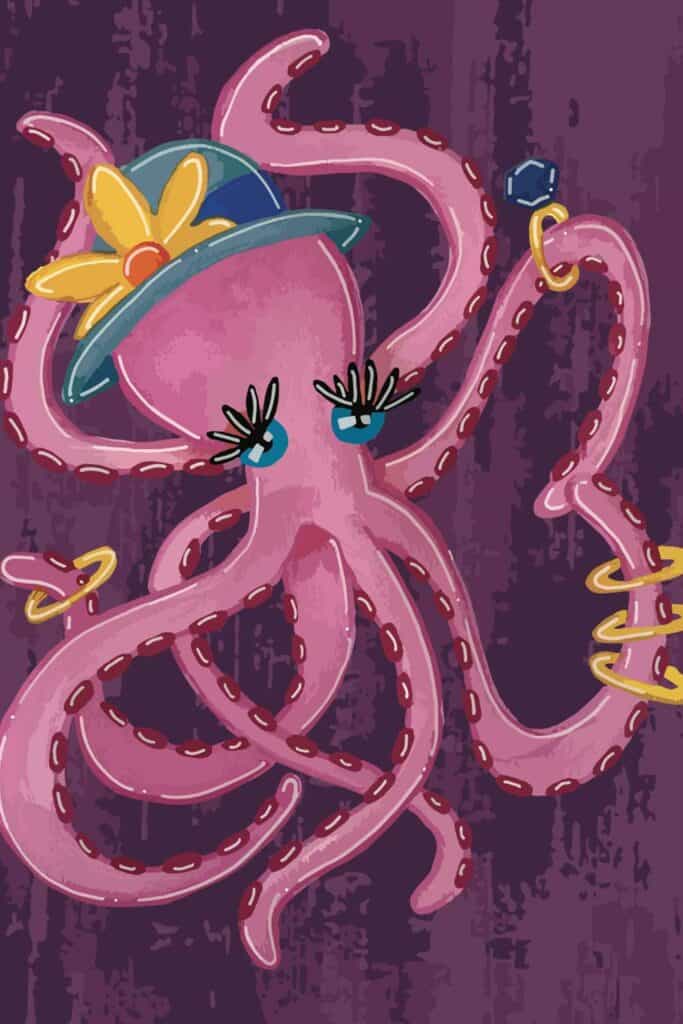 Nautical Surface Pattern Designs Available For Licensing
I had a BLAST painting these fun critters and patterns. They are all original hand drawn art, painted with acrylics and are available in either RGB Photoshop files or Vector graphics.
These designs would be great for Home Decor, Childrens Books, Garden Flags, Fabric or Wrapping Paper. If you are interested in licensing them, please contact me by text 727-415-9165 or email tara@marketingartfully.com
Olivia Octopus
Olivia Octopus is maybe my favorite gal of all time! She is cute with her sunflower hat and bangle bracelets jangling on her tentacles!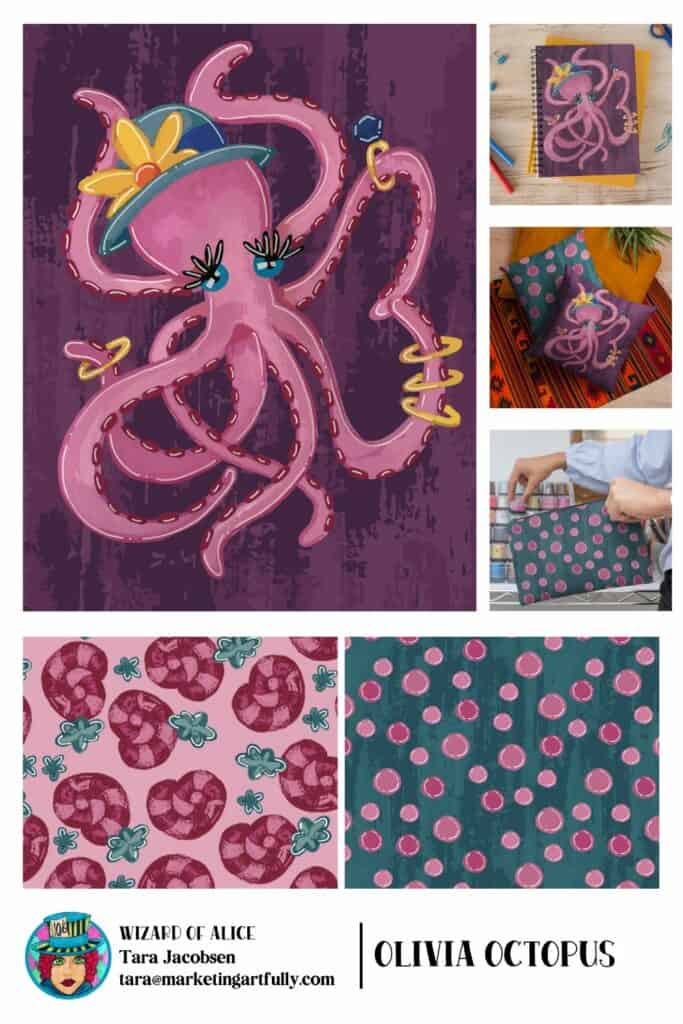 Jessica Jellyfish
Jessica Jellyfish is a fun nautical surface design with two coordinating patterns! She comes in two color ways.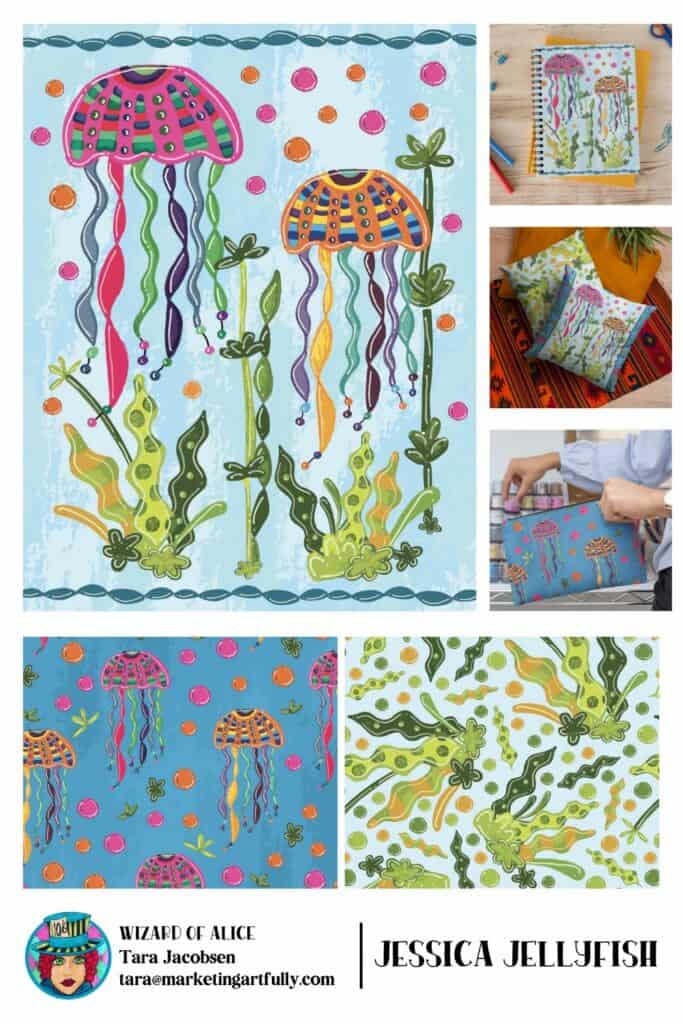 Petunia Pelican
Petunia Pelican is a colorful gal! She is all decked out and ready to go out on the town!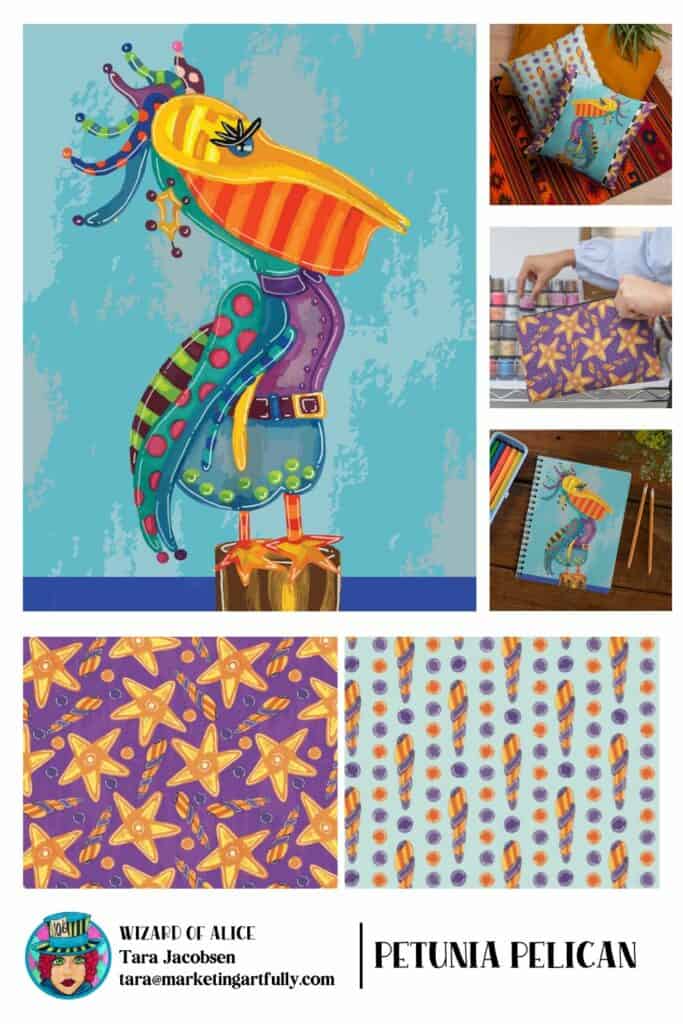 Wally Whale
Wally Whale is a fun and colorful fellow! Every time I look at him I am reminded of Summers up in Maine on the shore with my cousins.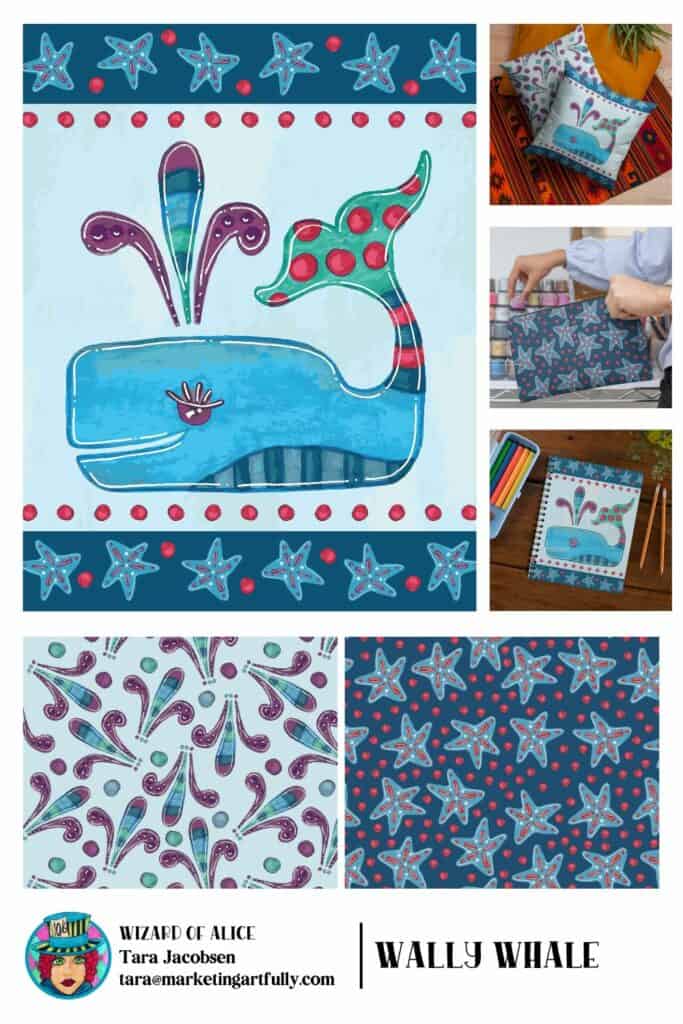 Sally Seahorse
Sally Seahorse is a super cute gal who makes a fun statement with all her confetti colored spines!