Looking for an amazing collection of New Zealand ephemera? These free printables are perfect for capturing the spirit of NZ. Plus, with a commercial license, you can even sell your printed creations.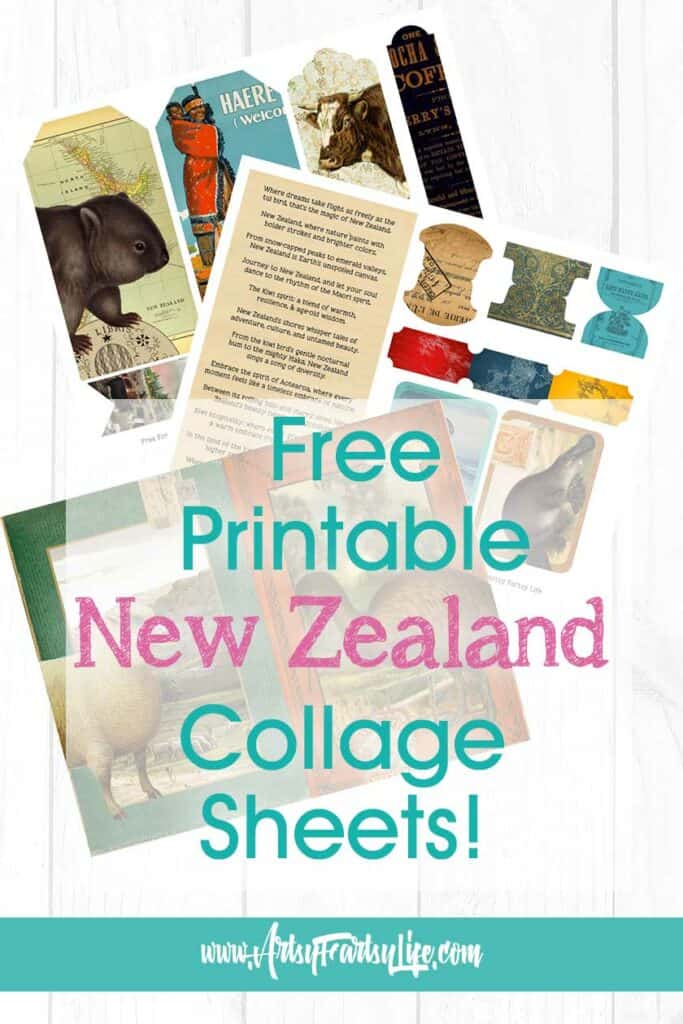 Please note: This article contains affiliate links, and that means that I may earn a commission if you buy something. Read my full disclosure here.
All The New Zealand Free Printables!
I like to see what the ephemera look like before I scroll down so I thought I would give you a wee look at the collage pages! These are full of images from New Zealand, great saying and tabs and tickets to use in your artwork!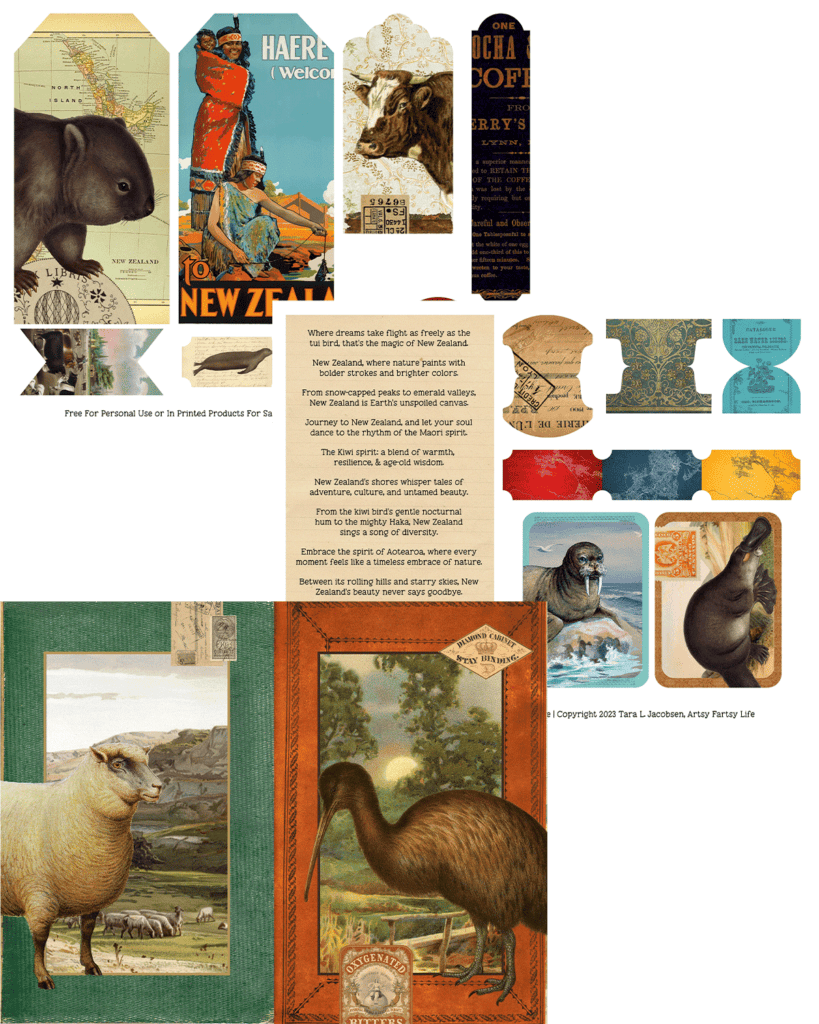 Why I Made These Collage Pages
I generally make this kind of ephemera collection for me! But these were made for one of the gals in the Facebook group who was all jelly that I had made an Australian Ephemera Kit!
And super funny thing… I am not sure why, but I thought New Zealand was Greenland so I was super surprised they shared so many of the cool animals like the Kiwi and Platypus until I figure out they were right next to each other…hahaha!
I used a combination of Graphics Fairy public domain images and my creativity to make these free printables.
Why Are They Free?
I love being able to make free printables for the peeps that follow me! I get such nice messages from the gals telling me that they are loving the freebies and using them in their artwork.
Also, I have ads on my website so every time someone comes to one of my pages I get wee bit of money from the ads. And no, you don't have to click them to help, but if you did want to help you could share this post with your Pinterest or on your favorite Facebook group!
Free Commercial License For Printing
There is a free commercial license as long as you print out the collage pages first! Here are a couple of the ways that the gals have used these for sale in the past:
Used in making travel scrapbook pages for sale at a craft fair
Added as ephemera in a junk journal for sale on Etsy
Sold whole as collage sheets at a marketplace
As long as you print them out first you will be just fine!
There is no license to distribute these digitally. If you did want to share them with a friend simply send her a link to this page so she can get them herself.
How To Print Them
I like to use cardstock, bright white heavy stock, to print these out on! I feel like they are brighter and heavier to use in my artwork.
I have an Epson Ecotank ET-2800 that is the perfect combination of low purchase price and low cost of liquid toner!
They are formatted to print out on 8.5″X11″ letter sized paper.
How To Get The New Zealand Collage Pages
These free printables are available in the freebie library! You can click the link or the picture below to sign up to get a password. (if you already have the password you can click here!)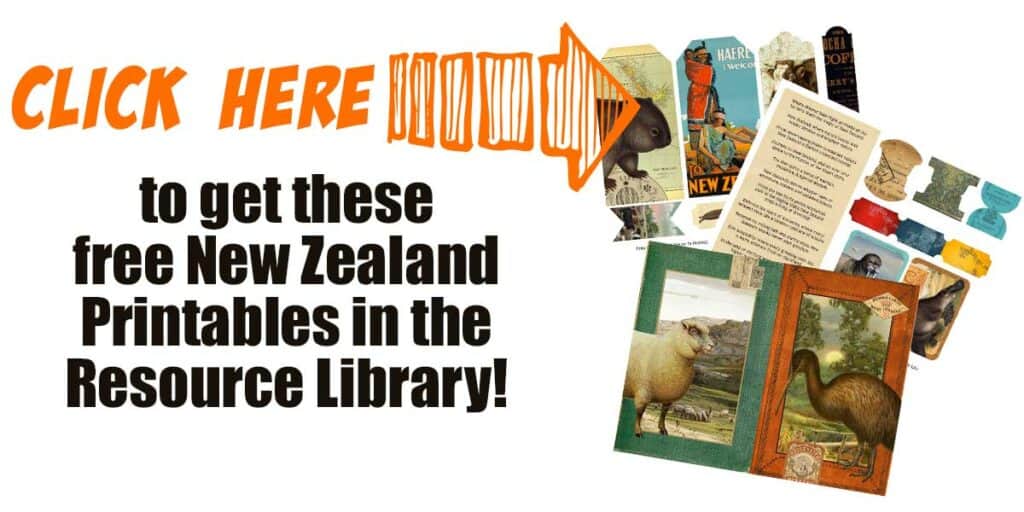 New Zealand Ephemera Free Printables Wrapup
I hope all you Kiwi lovers are happy with these…:) They were super fun to make and I am learning so much about world geography making these free printables… who knew!
If you have any suggestions for free printables, send me an email at [email protected] and maybe I will make some for your neck of the woods too!