I was so excited to be asked to review the Simply Earth essential oils recipe box! Each month you get a number of different essential oils to make special blends, and then projects to make like lip balm and soy candles!
I was sent the BIG box for free, as always all opinions are my own!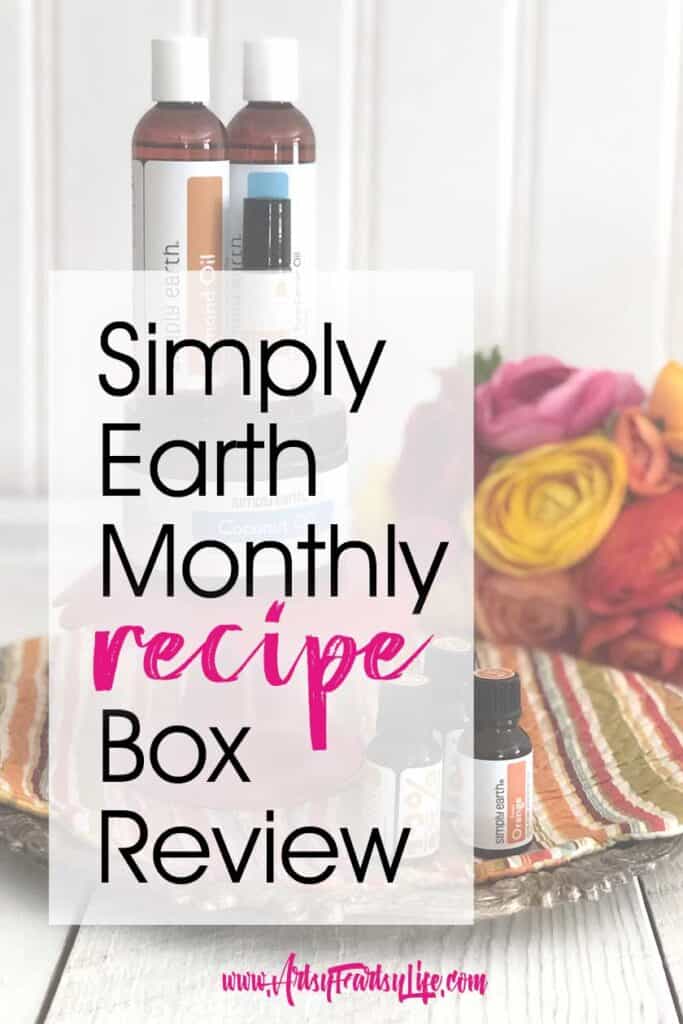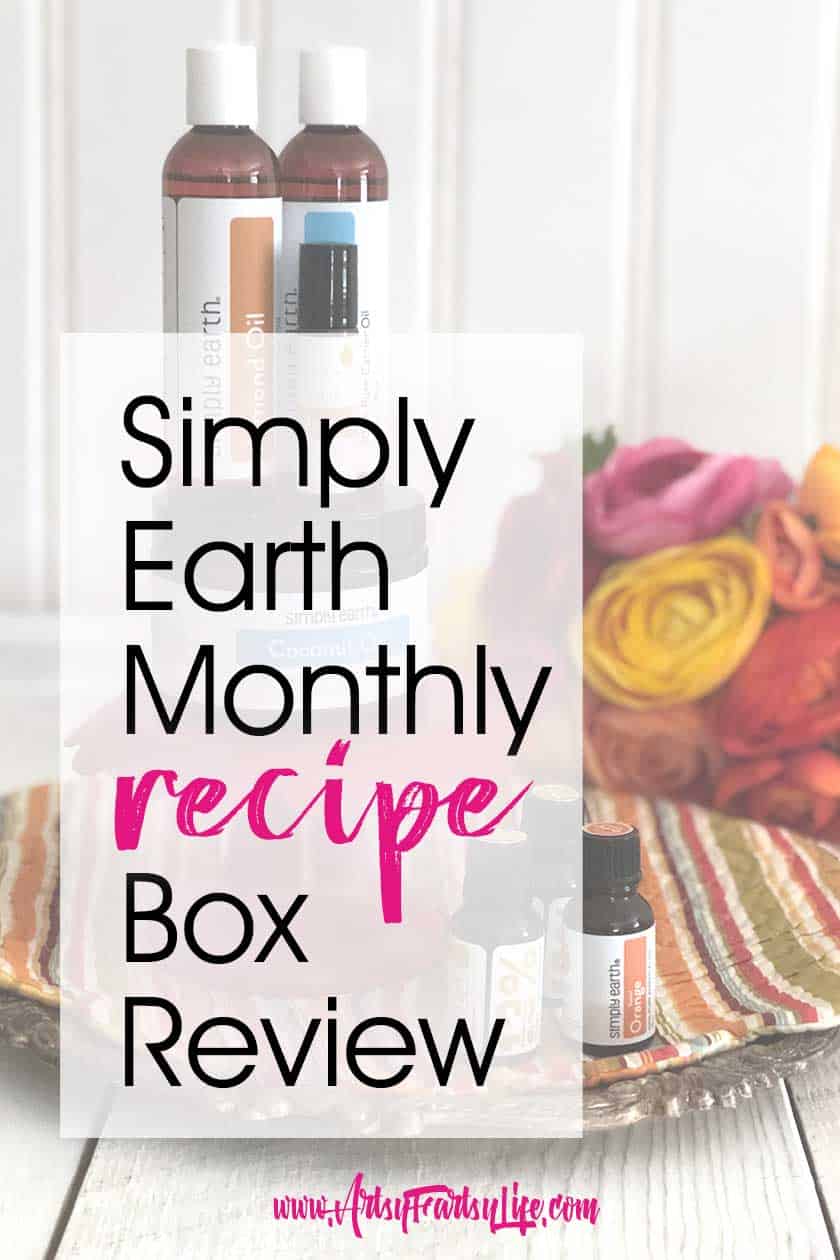 Essential Oils Subscription Box
Before we get down to the details, let's talk about getting subscription boxes in the mail like little presents each month… whoo whoo!
There is something just so fun about getting a surprise in the mail… but a nice surprise because it is something you can use long after the month is over!
I got 4 different large bottles of essential oils that will last for MONTHS and two of them were ones that I probably wouldn't have gotten for myself, because I didn't really have a special need for them (until I got the recipes … more about this later!)
I also love that they sent me roller bottles and little blend bottles so I could mix my own, in addition to all the carrier oils they sent with the big bonus box you get the first time you order!
That comes in your first Big Bonus Box which is over $40 all by itself!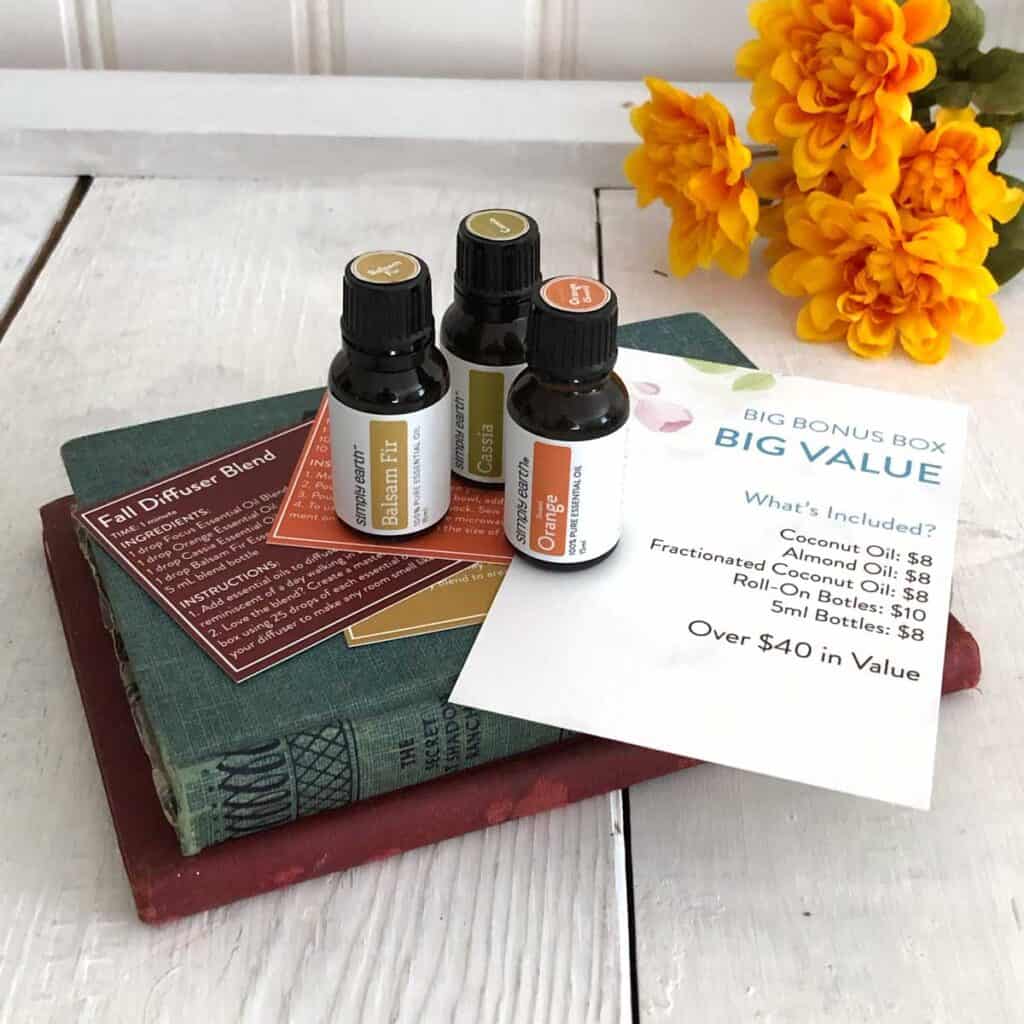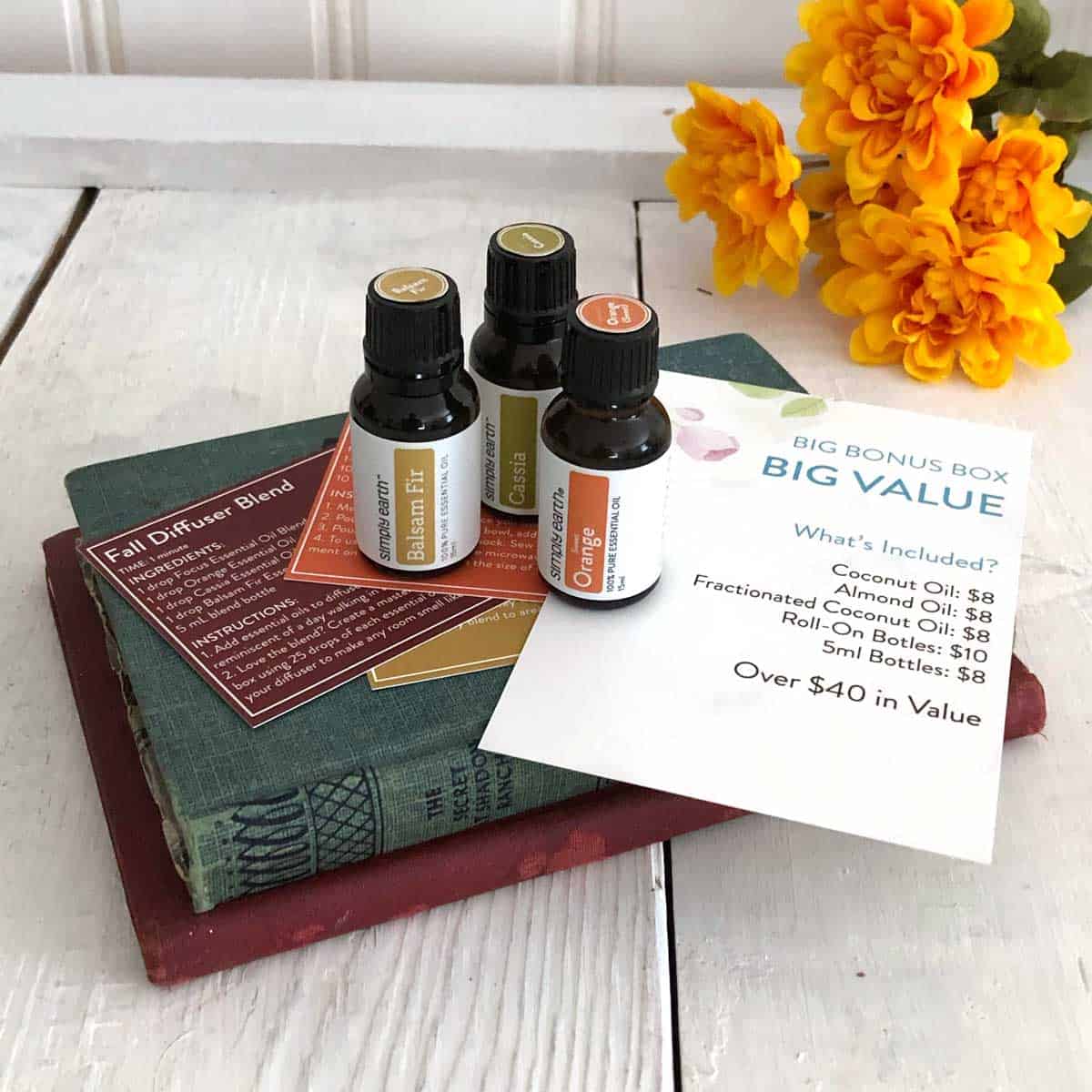 How The Simply Earth Monthly Subscription Box Works
When you subscribe to the monthly box, you start with the Big Bonus box with all the "stuff" in it (over $100 value) and then each month you get new recipes, projects and oils sent to you.
For example, the recipe box I got included:
4 full sized essential oils bottles
Soy candle wax
Candle wick
Lip balm holders
Recipe cards
Labels
This was enough to make a bunch of projects, blends, roller balls and essential oils diffusers (just be careful of diffusers if you have cats!)
But the cool thing is that I would never have even tried to make lip balm, without someone sending me products including EVERYTHING I needed to make it happen!
I will be doing that project with my daughter who loves using essential oils too!
Get the Simply Earth Subscription! Click here and use the coupon code ARTSYFREE

When you subscribe for the first time using my code you will receive a $40 gift card with your initial subscription box and a bonus box! You can use the $40 gift card on your future purchase or next box. 
Essential Oils Recipe Cards
One of my favorite things about this subscription box is the recipe cards! I KNOW, we all have a bunch of different blends we use all the time, but having these cool recipe cards is just so darn exciting.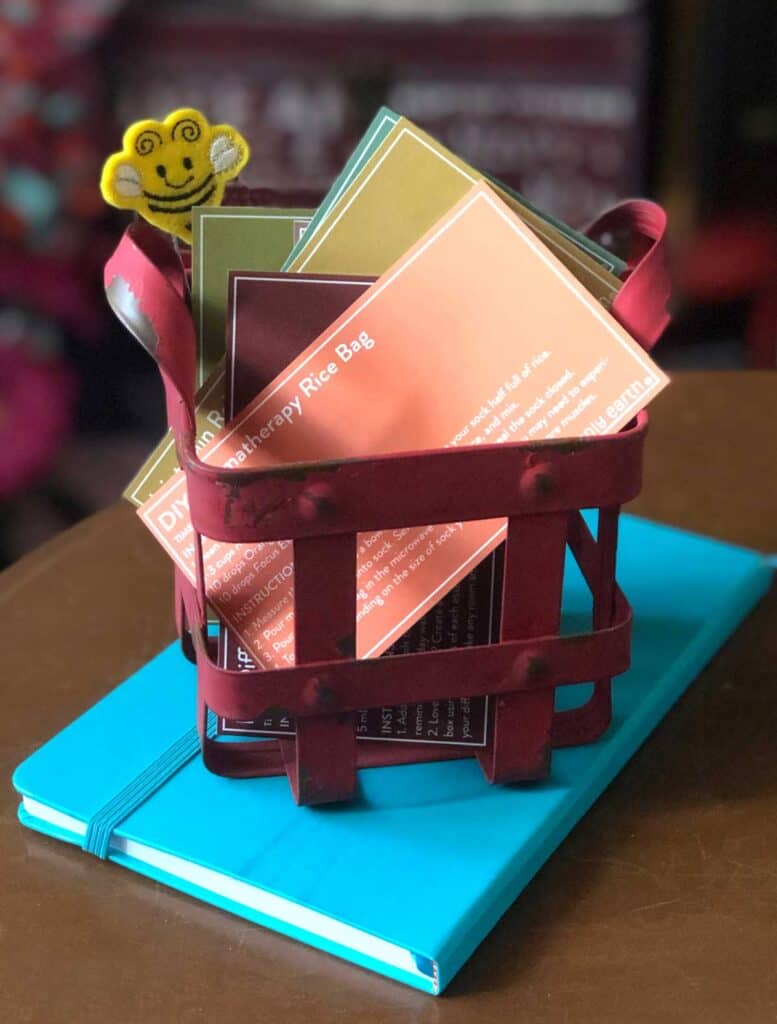 This month the recipe cards were for lip balm and candles, some are for skin care, aromatherapy products, soap and all other different kinds of fun projects to do with your oils to keep your home natural.
I feel like the recipe cards are the little gems that I will pull out and use over and over again when I am making essential oils blends!
Cheap Essential Oils
You and I both know that one of the huge players in essential oils is always warning us about buying "cheap essential oils" as if paying top dollar is the only way to get high quality essential oils.
Having tried the Simply Earth oils, I can say they are potent and effective (AND don't cost a fortune!)
Their prices on these 100% pure oils and accessories are super competitive and the quality is high!
Donating 13% To End Human Trafficking
It is shocking to think that in this day and age human beings are still be held as slaves. Human trafficking is finally starting to get the attention it deserves and Simply Earth is helping the cause!
13% of their profits go to a charity that is fighting to end human trafficking. I LOVE that I can help just by buying something I already use regularly!