Here are some super cute St. Pattys Day ephemera for your home decor or party decorations! The best part is that they are free for commercial use if printed out!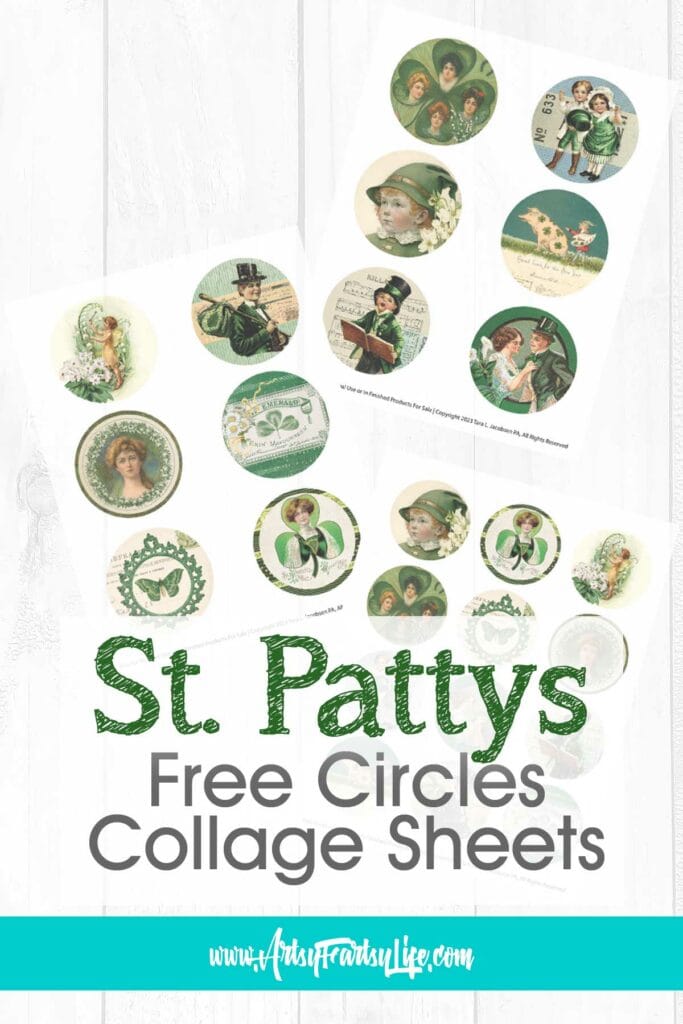 Please note: This article contains affiliate links, and that means that I may earn a commission if you buy something. Read my full disclosure here.
All The St. Pattys Day Circles!
I thought you would like to see all the circles! They are super cute with a vintage Irish flair!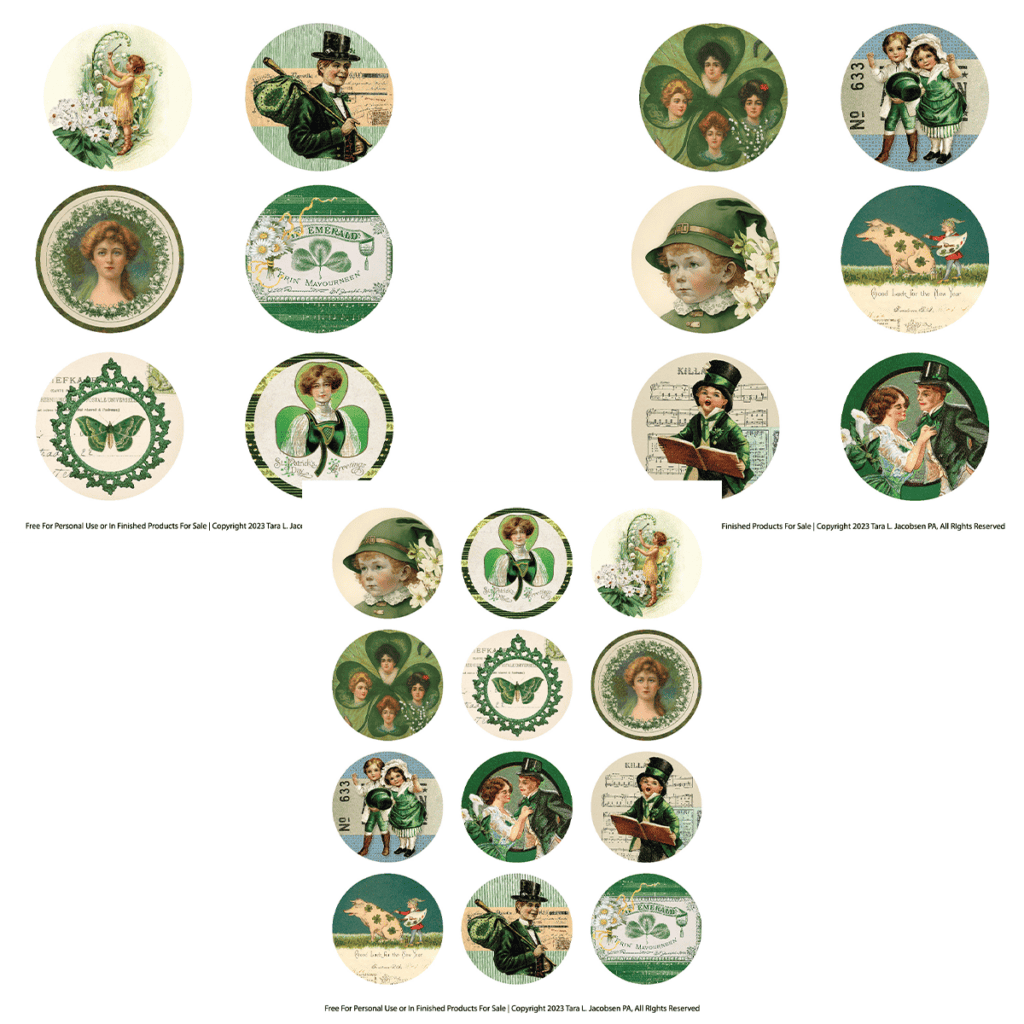 Why I Made These Irish Printables
I started making these kinds of printables just for me to use, but then I figured out that it would be super fun to share them with my peeps!
I tease my Irish besty all the time about St. Pattys Day, she says it is St. Patricks Day and that he was a man and not a woman… Irish people get cranky over this kind of thing… hahaha!
For these printables I used a combination of the Graphics Fairy public domain images, Creative Fabrica pictures and my own creativity!
Why Are They Free?
Everyone always asks, why do you give these away when you could sell them?
Well, I really like the nice messages that I get from the gals about the freebies… it makes my heart grow three sizes!
Also I have ads on my website so I make a tiny bit of money anytime someone visits… YAY! That gives me the time to make these for you and me!
Free Commercial License For Printing
These printables come with a free commercial license as long as you print them out first. Here are a few ways that the gals have used these in the past:
Used by a party planner as cupcake toppers
Printed out and sold as gift tags for presents
Used in junk journals for sale on Etsy
As long as you print them, you will be fine!
There is no license for these to be distributed digitally. If you do want to share them with a friend, send her this page and she can download them for herself!
How To Print These
I recommend using a heavier weight cardstock to print these out! While you could use a premium paper like Hammermill, I just think they print out better on a bright white background.
They are formatted to print on 8.5″X11″ letter sized paper.
Heading
You can get these and hundreds of other collage sheets in the freebie library! Simply click the link or the image below to get the password to sign in. (if you already have the password you can go the freebie library and sign in right now, I send it out in the newsletter each week!)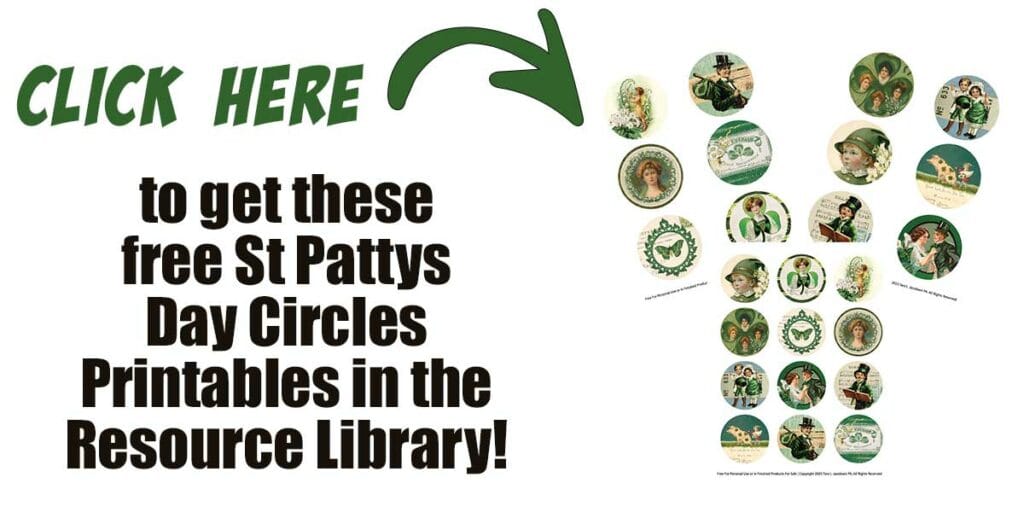 St Patrick Day Printable Vintage Circles Wrapup
I love how darn cute these turned out! They are going to make great collage fodder for you junk journals, scrapbooking supplies or party decorations.
If you have any other ideas for freebies you would like me to make, send me an email, [email protected], and let me know!