If you are like me, you get your best DIY ideas at the thrift stores! Today's rainbow acrylic paint organizer is one of the best storage ideas for crafts I have had in a long time!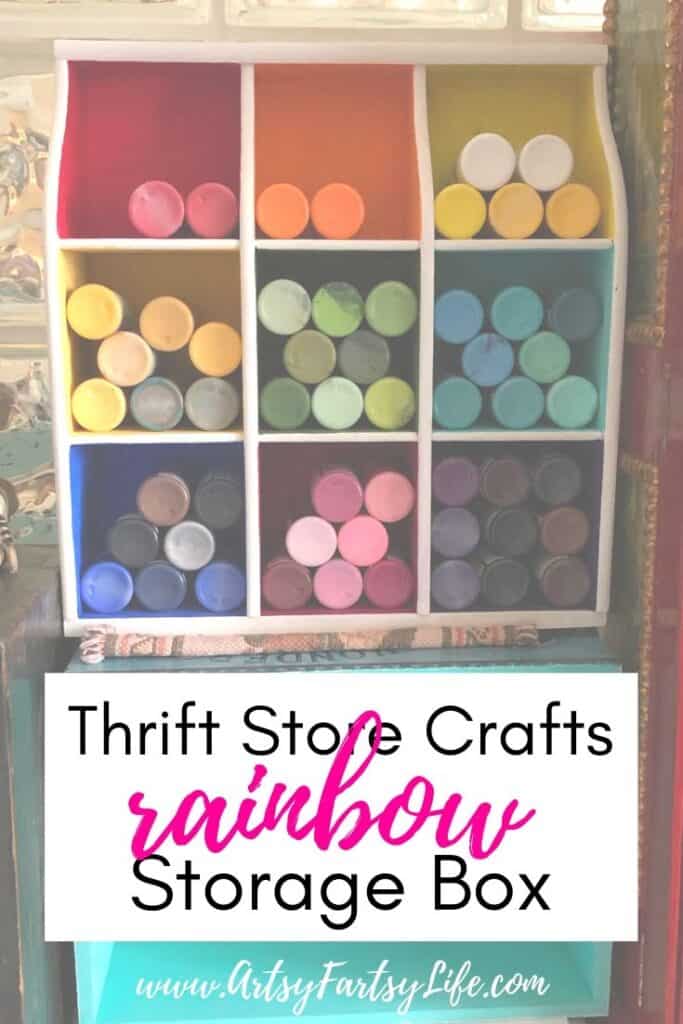 please note :: as an Amazon associate I earn from qualifying purchases, read my full disclosure policy here
Thrift Store Finds
One of my best things at finding at the thrift store is cool old trays. I think this is because I spend lots of time dinking around in the office area, but I never question getting them because they are so handy to have in my craft room!
For the longest time I have use this one laying down with ephemera and "stuff" in it…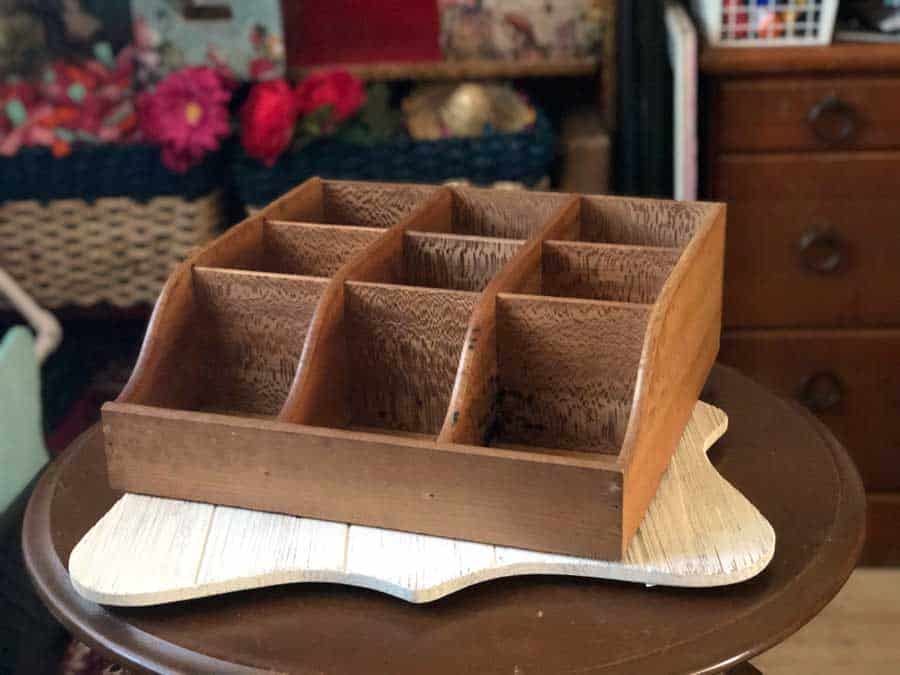 It was pretty functional, but then I thought, what if I set it up for vertical storage? BINGO! I had a new acrylic paint storage unit!
How To Make A Craft Room Storage Box
The first step in any project like this is to give the box a good cleaning! I like to use a natural cleaner that I get from Grove, but you can use anything that will not leave a residue (DO NOT use orange cleaner as it will leave a film on your piece that the paint won't stick to!)
Next I painted the whole thing with chalk paint. You can use any brand!
The reason I love it is that you don't have to prep the piece beyond giving it a good clean. You can use chalk paint right over varnish as a base coat for your paint.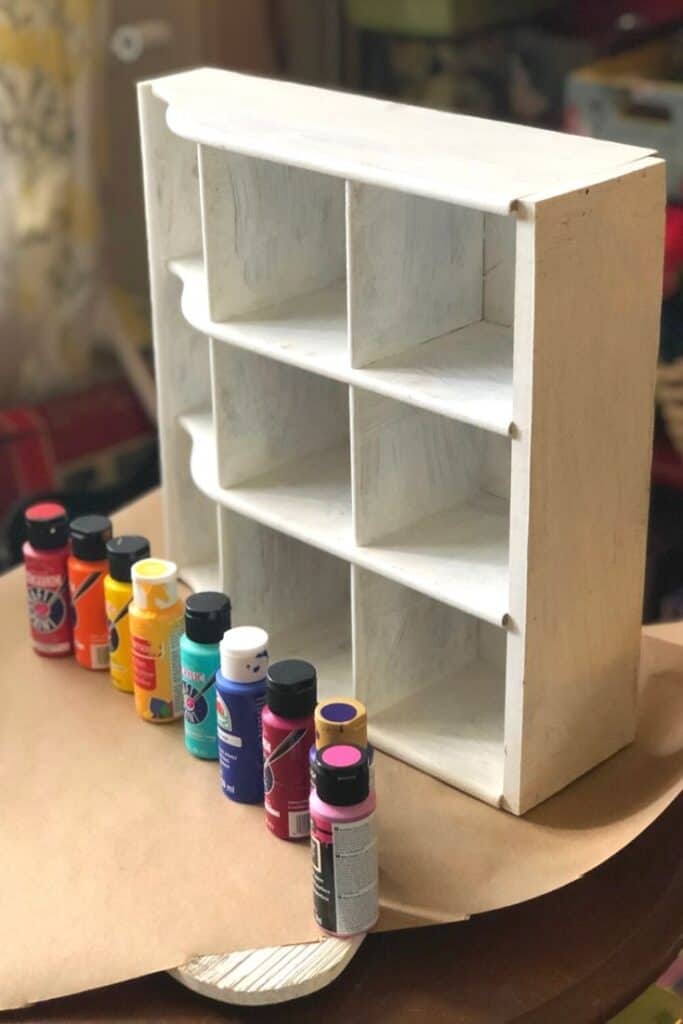 I picked out the colors of acrylic paint I was going to use in all the different "sections" of the tray.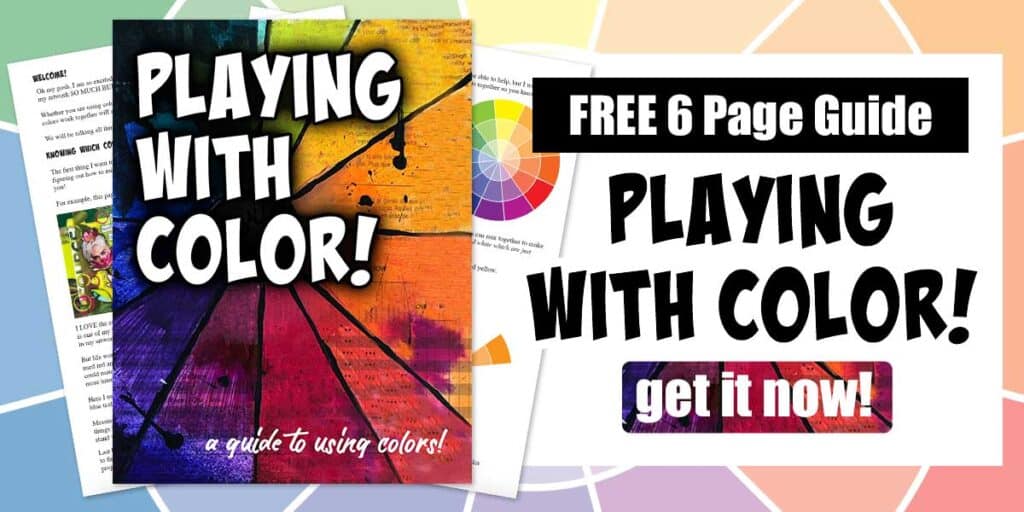 For this one I thought it would be fun to do a rainbow of colors! This would also give me the chance to sort my acrylic paints in the rainbow colors (I might do this same kind of thing for my lace … hmmm got me thinking now!)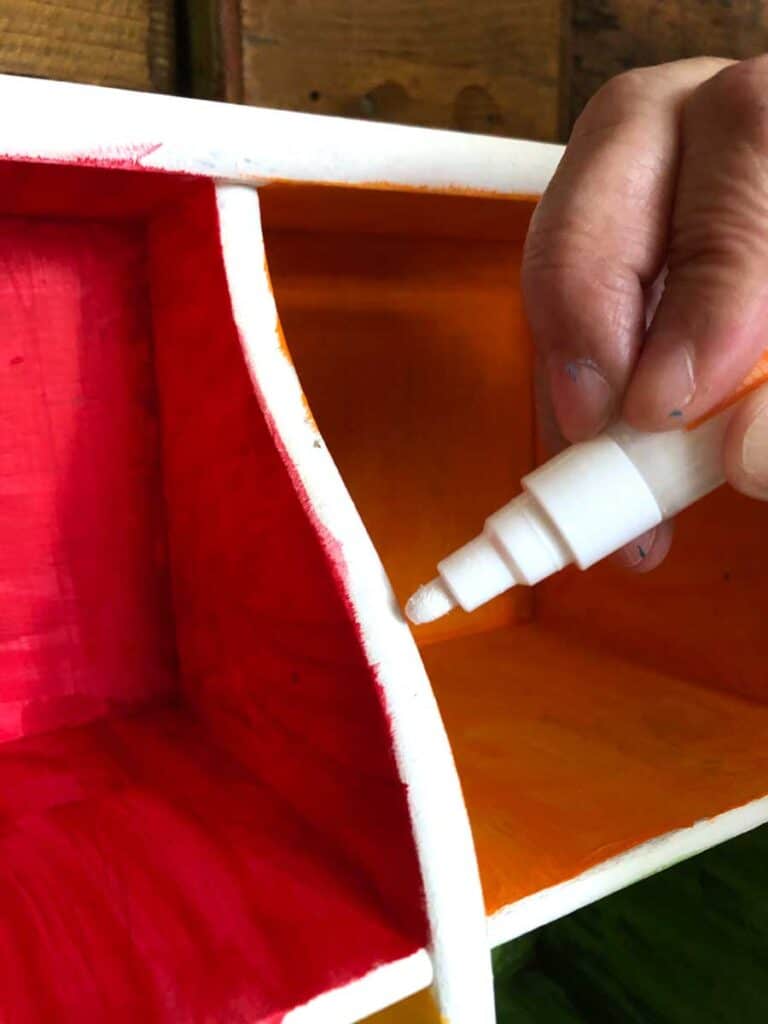 While I try to be careful while I am painting, the nice thing about a project like this is that you can use a white acrylic paint pen to clean up any messes.
I used the Montana white pen for this project and it went over the bright colors with just one coat… I was super impressed!
Last but not least was to get it set up! I decided that setting it vertically on one of my decorative boxes would work best for my office!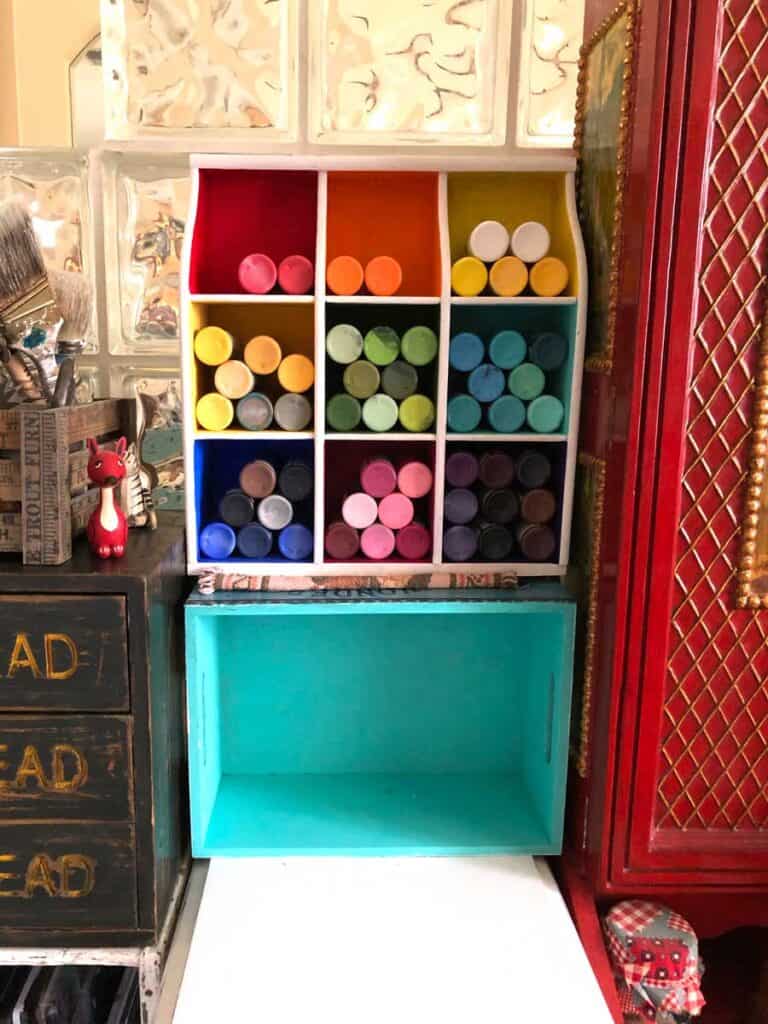 I have to say that I was so excited that this fit in the space perfectly!
Since 9 paint bottles will fit into each section I can store up to 81 different bottles of paint… whoo whoo.