I am so sick of getting paint and glue all over my clothes and I had the BRILLIANT idea, why not find an apron that I can wear while I do my crafts! Here are my thoughts about picking the right craft apron for yourself!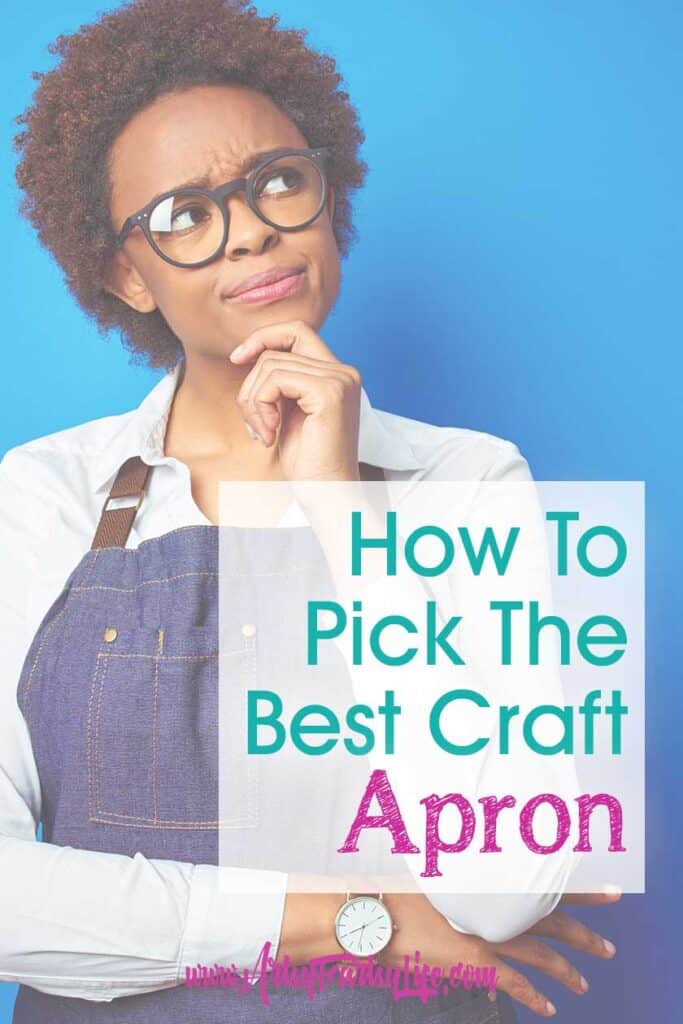 Please note: This article contains affiliate links, and that means that I may earn a commission if you buy something. Read my full disclosure here.
My New Apron!
I got my apron and it works great and it has pockets!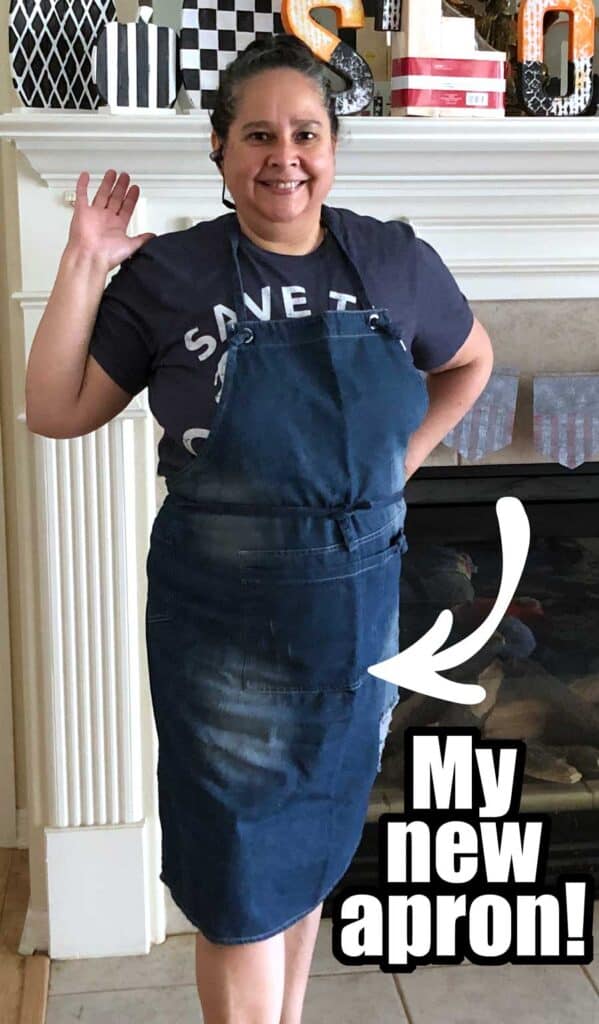 What Kind of Apron Do You Need?
Come to find out there are different kinds of aprons! All kinds of different people use aprons…
Craft aprons
Cooking aprons
Gardening aprons
Barber aprons
Art aprons
Teachers aprons
Aprons for the Trades – Woodworking, Blacksmithing, etc.
It seems like there are different kinds depending on what kind of protection you need for your clothes!
Craft Apron
Lightweight, half sized mostly, lots of pockets…. hmmm maybe this isn't what I need.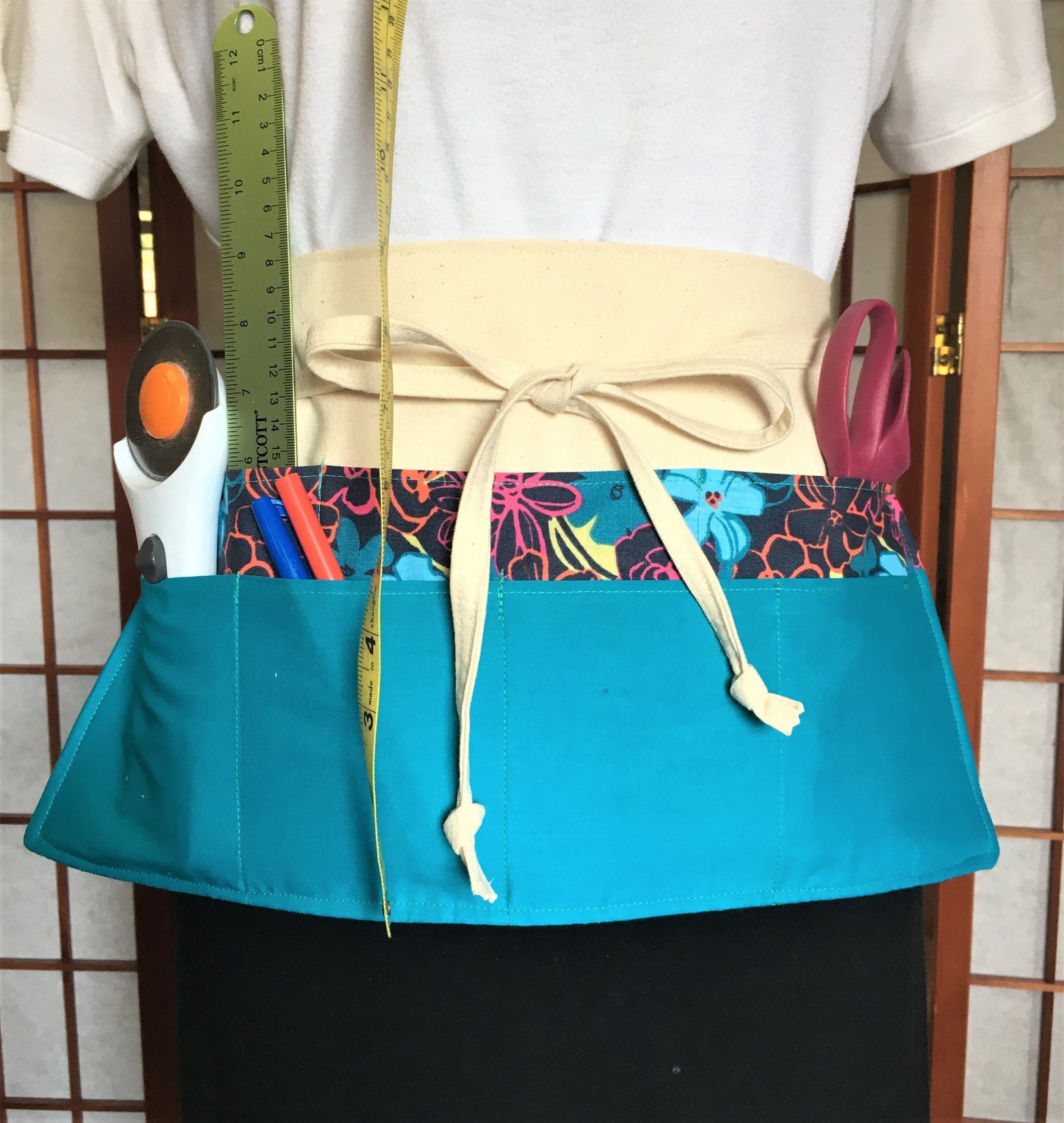 Work Crafters Teal Floral Apron

Gardening Apron
Gardening aprons also seem to be light weight, lots of pockets and places to carry things around!
Full sized or Half Length?
So seeing these, I know that I want to have more coverage for my clothing than a half apron will provide.
For sure I want to have a full apron (not to the floor, but long enough to cover my legs, and the front of my shirt. Something like these ones, but they are TOO much for what I want (too expensive and they look too heavy!)
Pockets or No Pockets?
My next big question was whether I should go with lots of pockets, just a couple or none.
For my kind of crafting, having pockets to carry things around is not important, but having a place to put a tissue or other small item might be nice (I use my phone to film videos so I don't generally carry that around with me).
You might want to have lots of pockets or they might not be important to you at all!
Apron Materials
There are also different kinds of materials. Cotton would be great if you are just doing light work, like dusting or washing up, but I get the feeling that this would not be much protection against the layers of paint that I get all over the place.
Here are some of the materials that are available in aprons: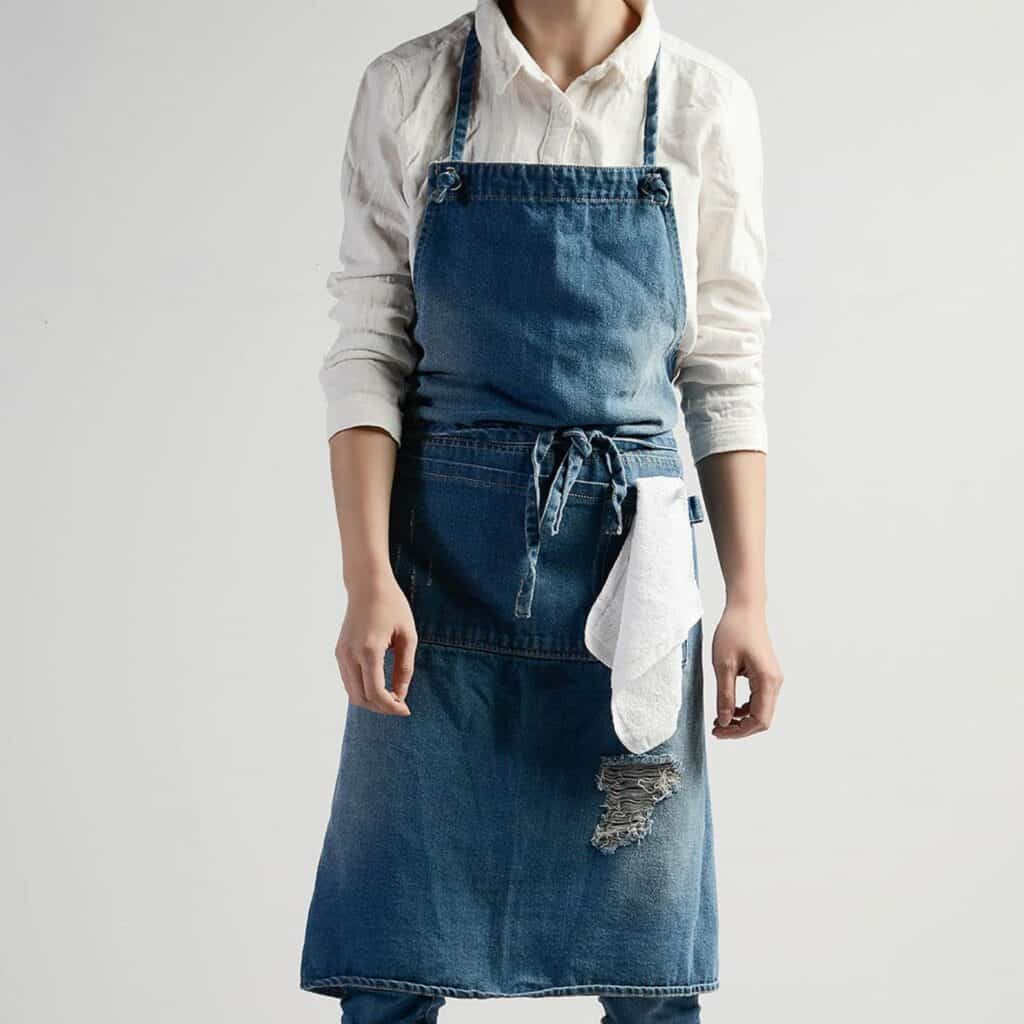 First off, I LOVE jean material AND I know I will get paint on it and I won't mind having paint on it, although that might freak you out. If so I would for sure go with plastic or at the least waxed canvas!