Today we are going to do a super fast and easy Christmas decor project using a cheap Michaels frame cutout, some ornaments and some paint! All my best tips and ideas for making a cute wooden wreath.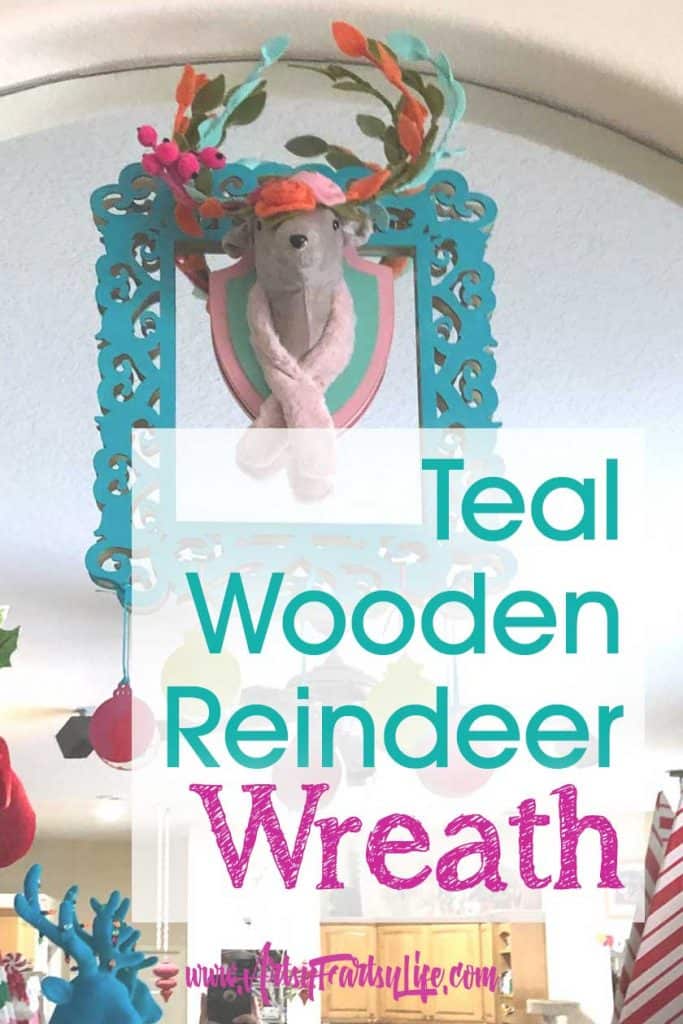 Please note: This article contains affiliate links, and that means that I may earn a commission if you buy something. Read my full disclosure here.
My Red and Turquoise Christmas Decor
This year I wanted to do a red and teal turquoise theme. I got a bunch of it done but though that I needed another little pop of color at the top of my mirror.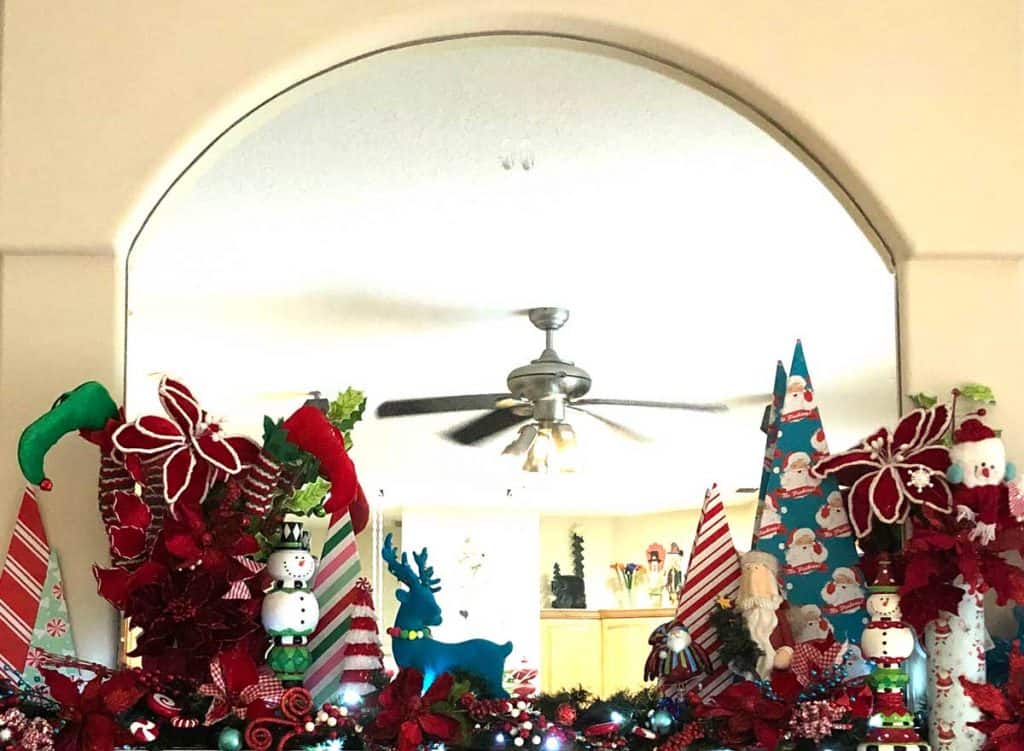 So I decided to make a super fast and easy wooden wreath using a Michaels frame and my fun faux reindeer head that I got a couple of years ago. She is super fun and whimsical!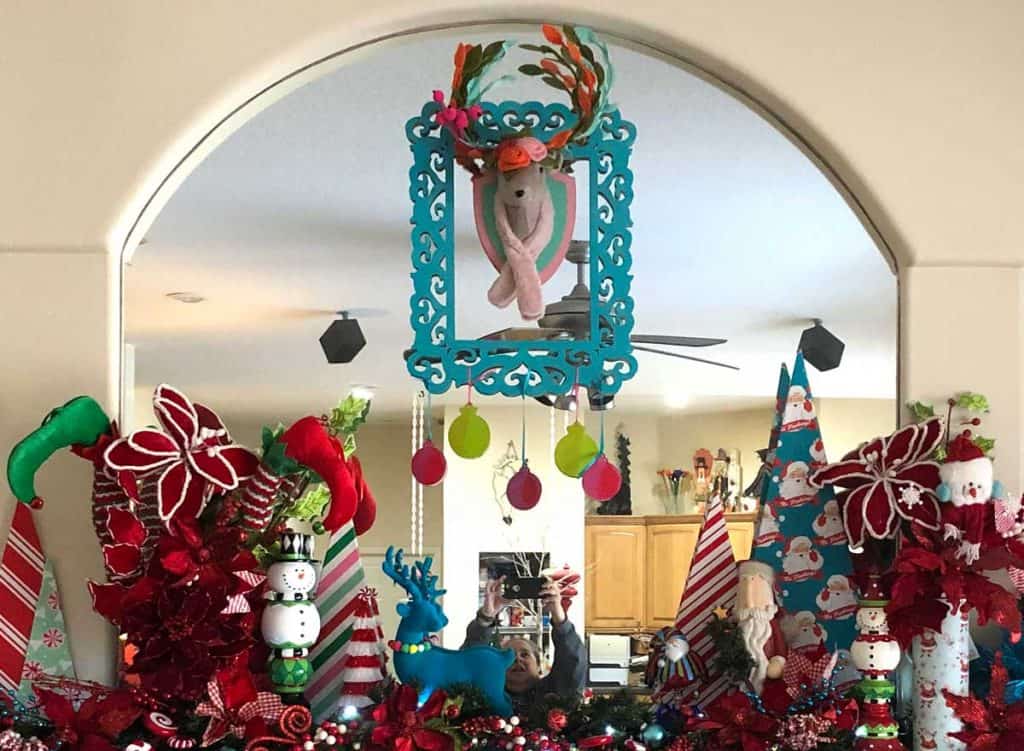 That one "wreath" with the dangly ornaments really made a HUGE difference in my design. I LOVE how it turned out.
Here are the step by step directions on how to make a Wooden Frame Christmas Wreath!
Full Reindeer Wreath Tutorial Video
Yield: 1
How To Paint and Decorate A Wooden Reindeer Wreath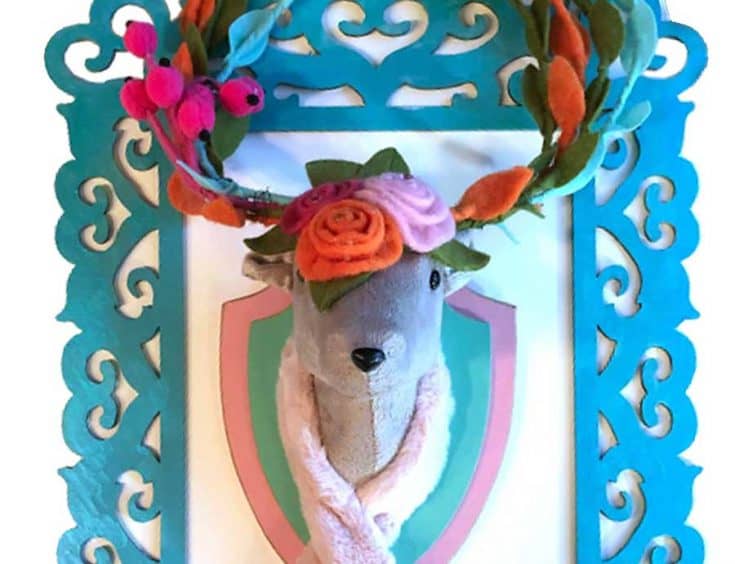 All my best tips and ideas for how to make a wooden wreath for Christmas decorating. This is a super fast and easy project that you can make in a couple of hours!
Materials
Wooden picture frame
Acrylic paint
Colorful ribbons
Instructions
Get a frame and dangles to use (you could use a vintage mirror and real Christmas ornaments if you want)



Gesso your wooden wreath and any hanging elements



Paint your wreath and ornaments with acrylic paint



Add embellishments (I used shiny paint, you could use glitter or gold paint)



Tie on dangly bits with ribbons



Final Christmas wreath project!


Notes
This was about a $10 project for me! I had the deer head and paints so I all I had to buy was the frame (it was $7 and I had a coupon!) and the shiny paint. All the rest was something I already had. Use what you already have for this project!