Here are my 7 favorite vintage tools I use for my junk journals and altered books. Tips and ideas to recycle old tools and supplies (most of which are better than brand new ones today!)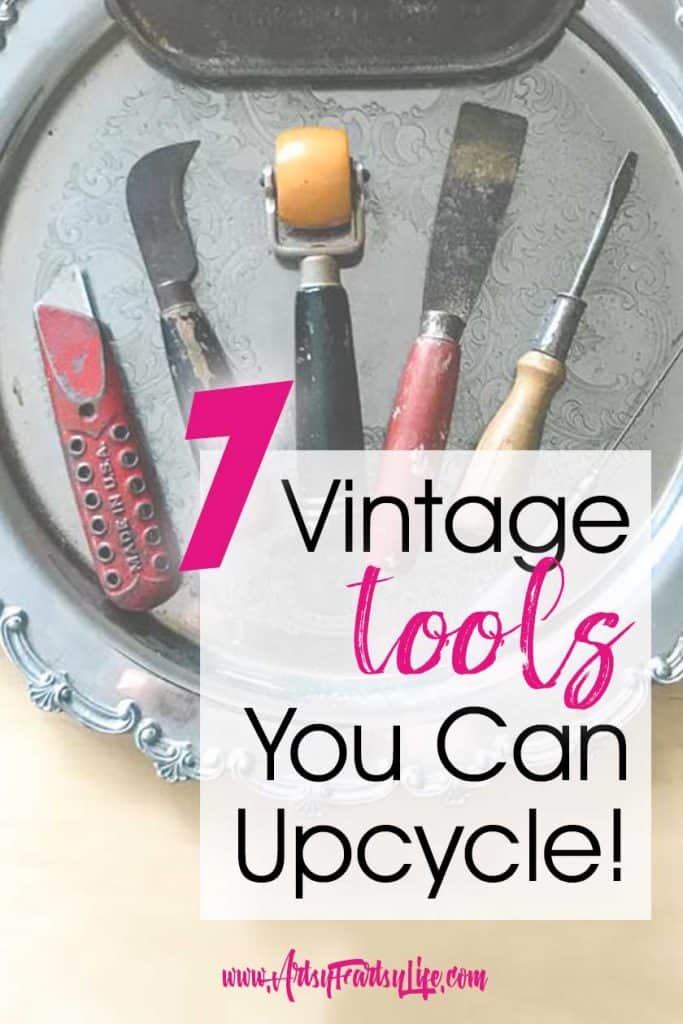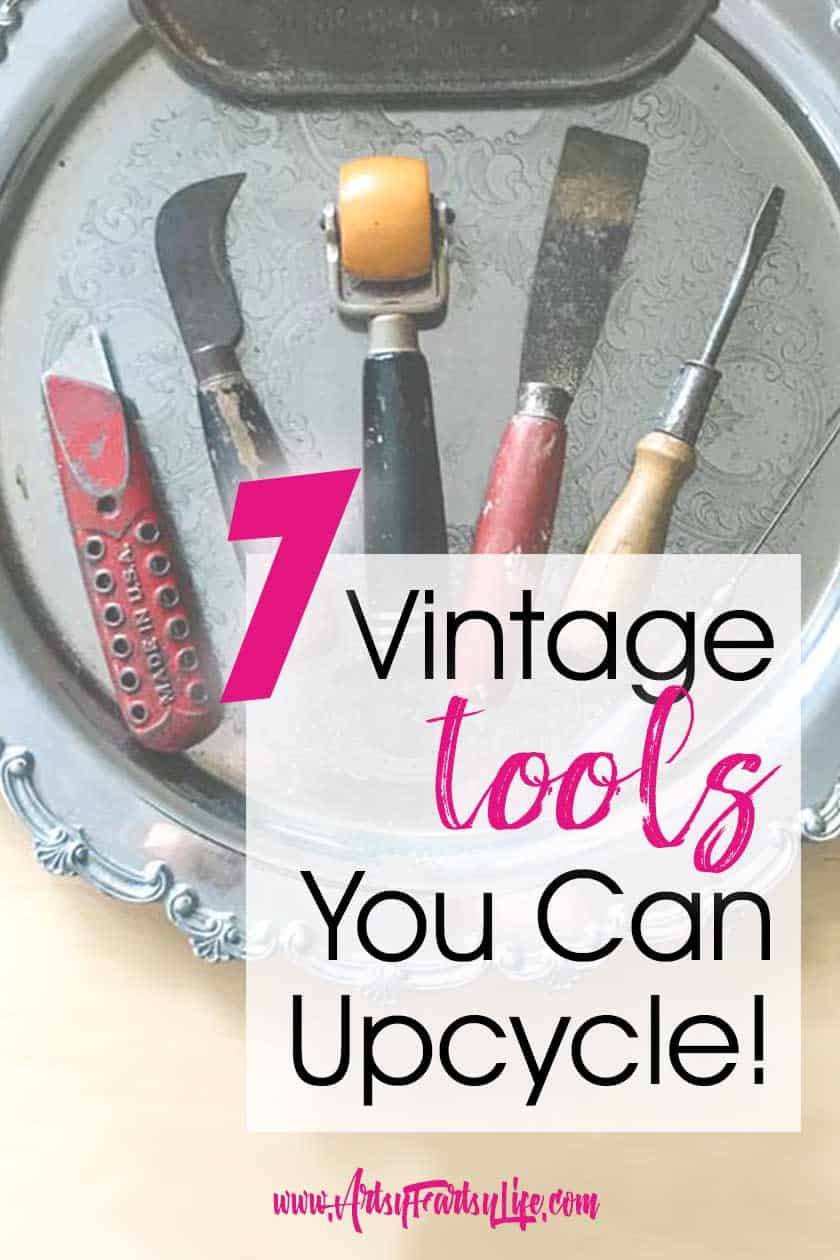 1. Vintage Box Cutter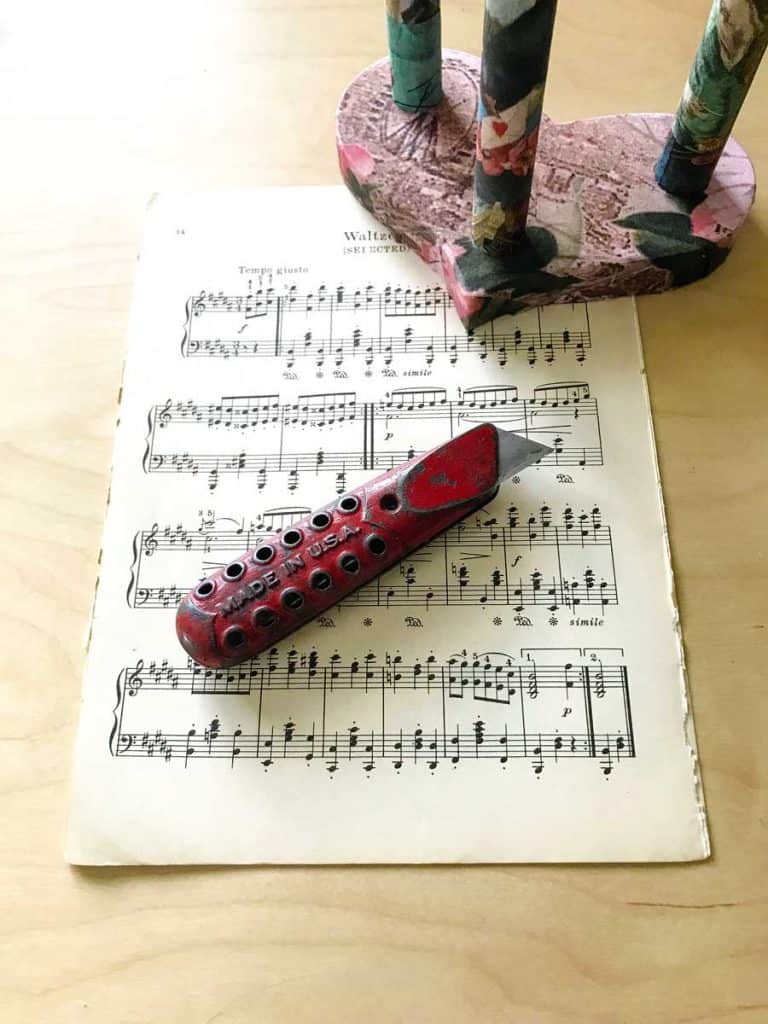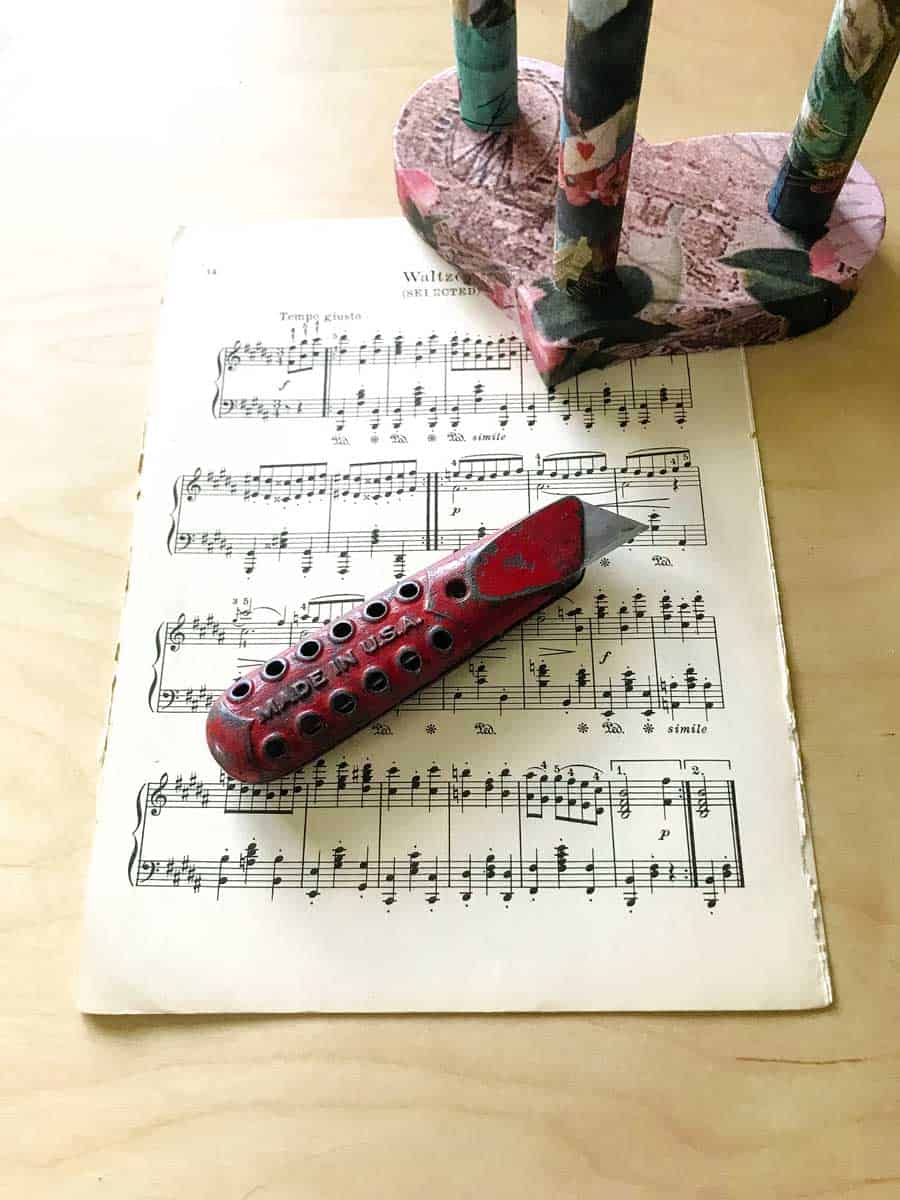 Okay, this first one is going to make you super jealous! I found this amazing box cutter at an estate sale a few years ago!
I use this as a substitute for an Exacto knife. It is easier to hold and the blades are easy to swap in and out.
That said, it is not safe to have around little children! The blade is not retractable and if you drop it it into your floor it will stick (ask me how I know!)
Vintage Scraper Tools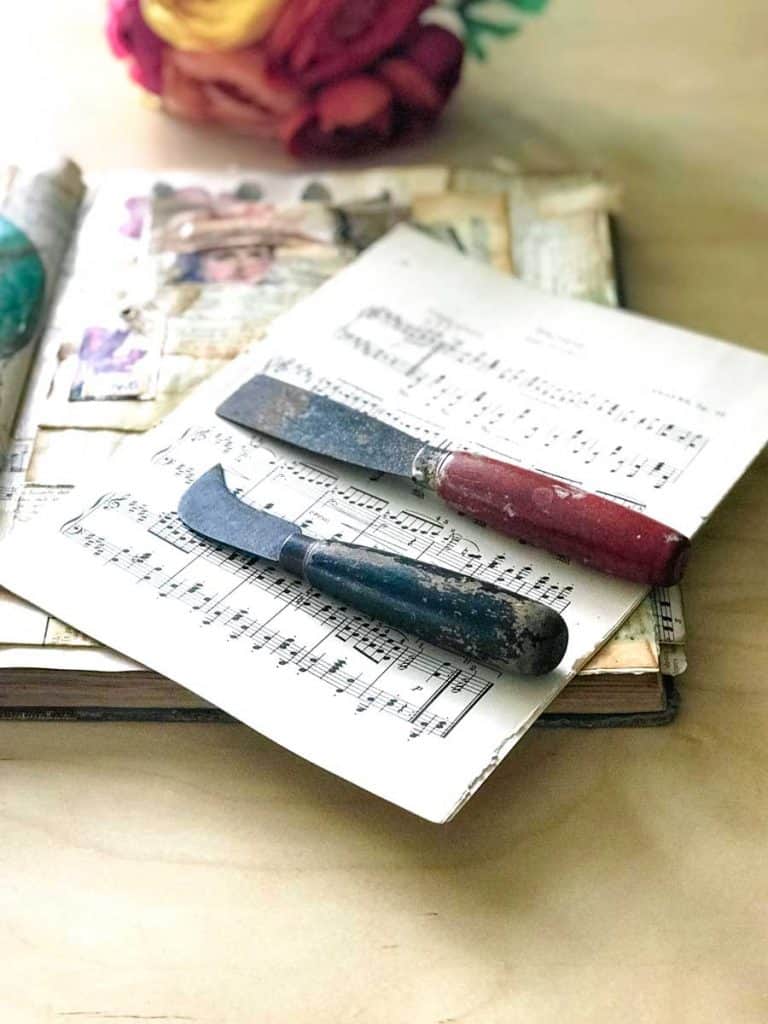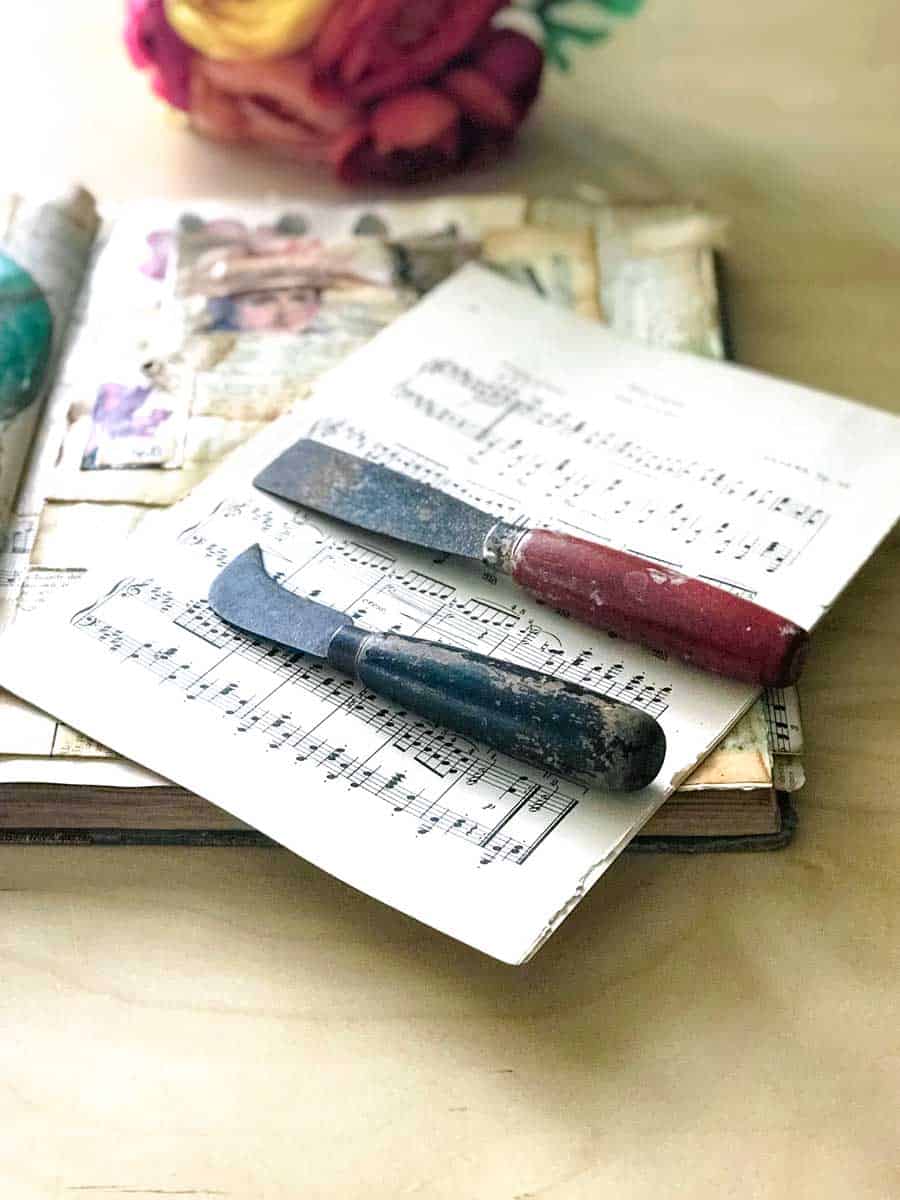 Okay, these little guys are my next favorite tools to use in my craft room!
2. Vintage Paint Scraper
The red one is a vintage paint scraper. These are amazing to have around for any kind of delicate scraping you may need.
For example, I had a bunch of paint stuck onto my craft paper the other day… scrape, scrape, scrape, right off it came!
Find vintage paint scrapers on Etsy!

3. Vintage Carpet Knife
The black one is officially called a carpet knife. These are GREAT for hard core scraping and digging things out.
Because they were made for the wear and tear of workmen, they are super solid and perfect if you need to pry things out of cracks or pull something off. BUT they are not good for cutting even though they have "knife" in their name.
Find vintage carpet knives on Etsy!
4. Vintage Screwdriver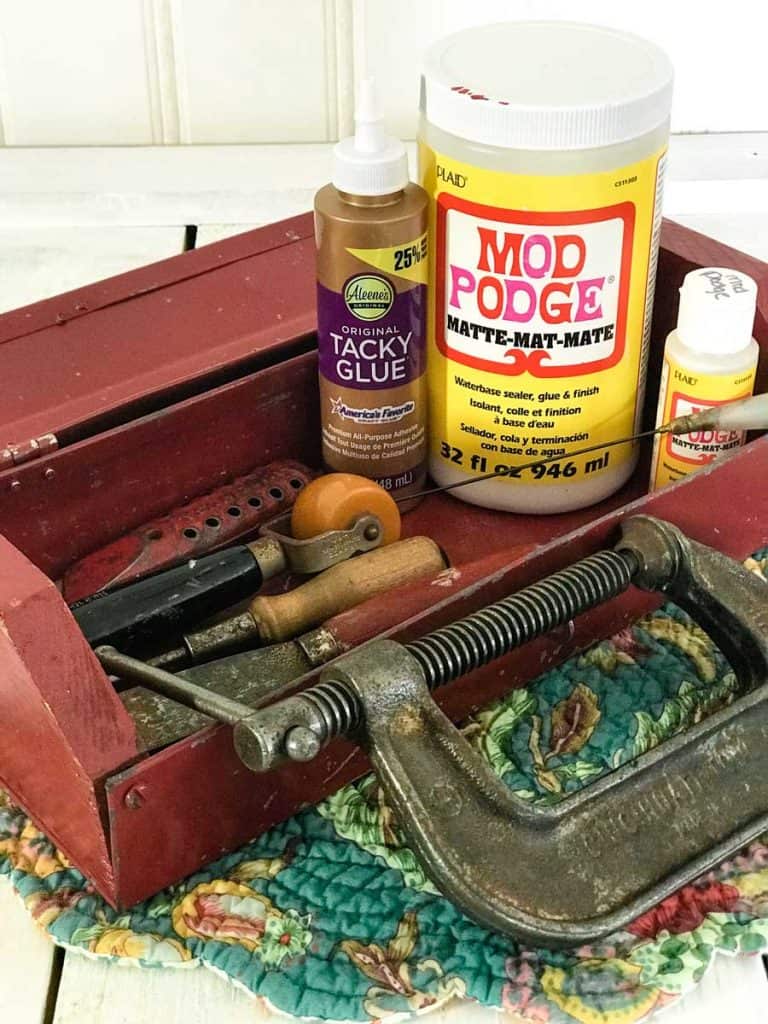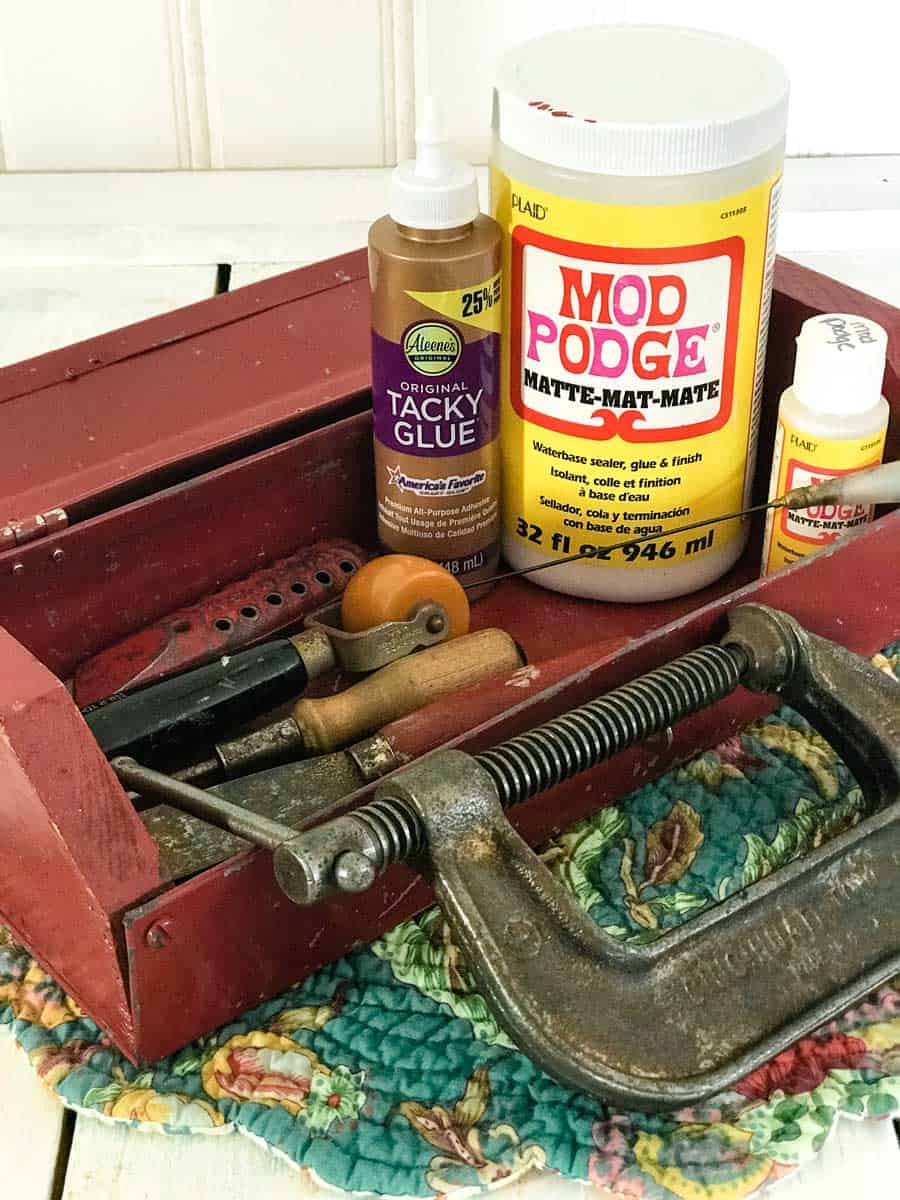 Writing this post I am starting to realize that I am kind of a beasty crafter! Because I do mix media rather than scrapbooking, I often have to twist and turn stuff to get it to fit where I want it!
I KNOW that I could run down to home depot and get a brand new screwdriver (probably cheaper than it costs for a vintage one!) but I am from the rust belt of Pennsylvania and there is just something cool about using a "Made In USA" tool that has been around forever.
Find vintage screwdrivers on Etsy! (this is the easiest to find at thrift stores or estate sales… you can pick them up pretty cheap if you keep your peepers open!)
5. Vintage Wallpaper Roller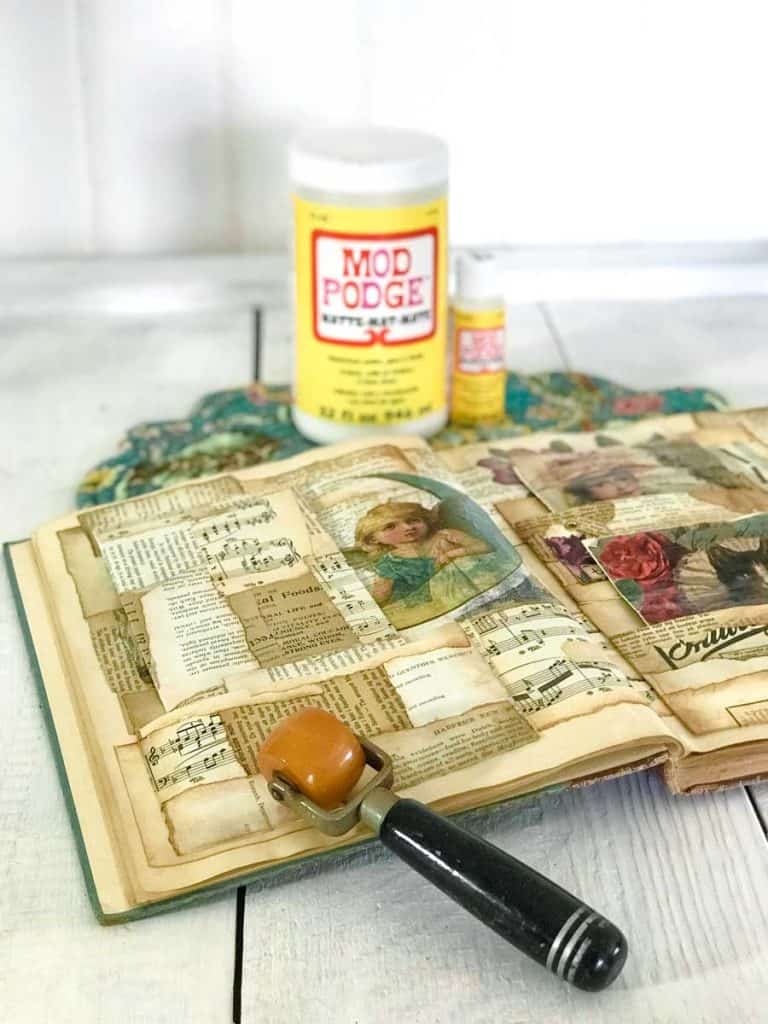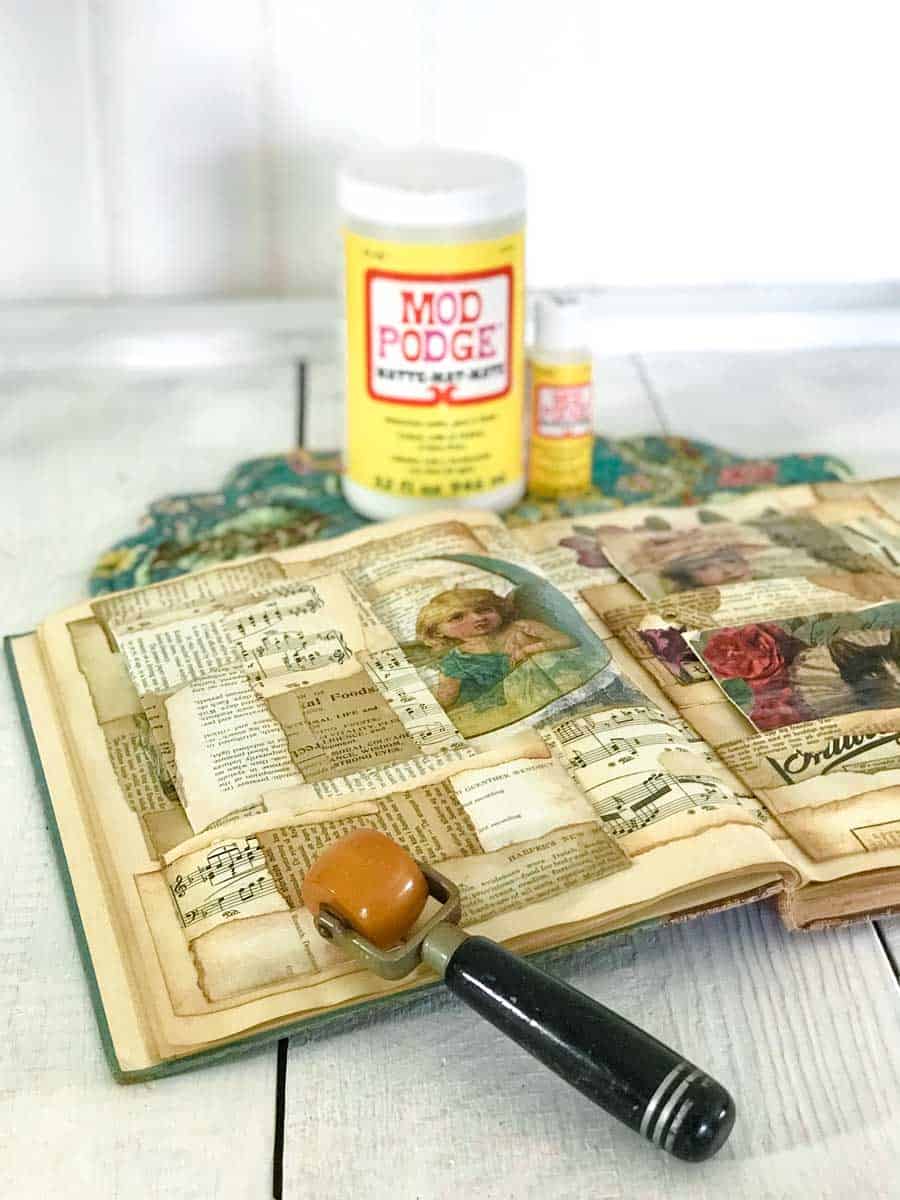 I have a secret! I have a hoard of wallpaper rollers in my house!
I love using these as brayers instead of using new fangled plastic or rubber ones. This one has a wood handle and a bakelite roller part, but you can find them with wooden rollers that are flatter (and sometimes more effective!)
Find these vintage wallpaper seam rollers on Etsy!
6. Large Vintage Clamp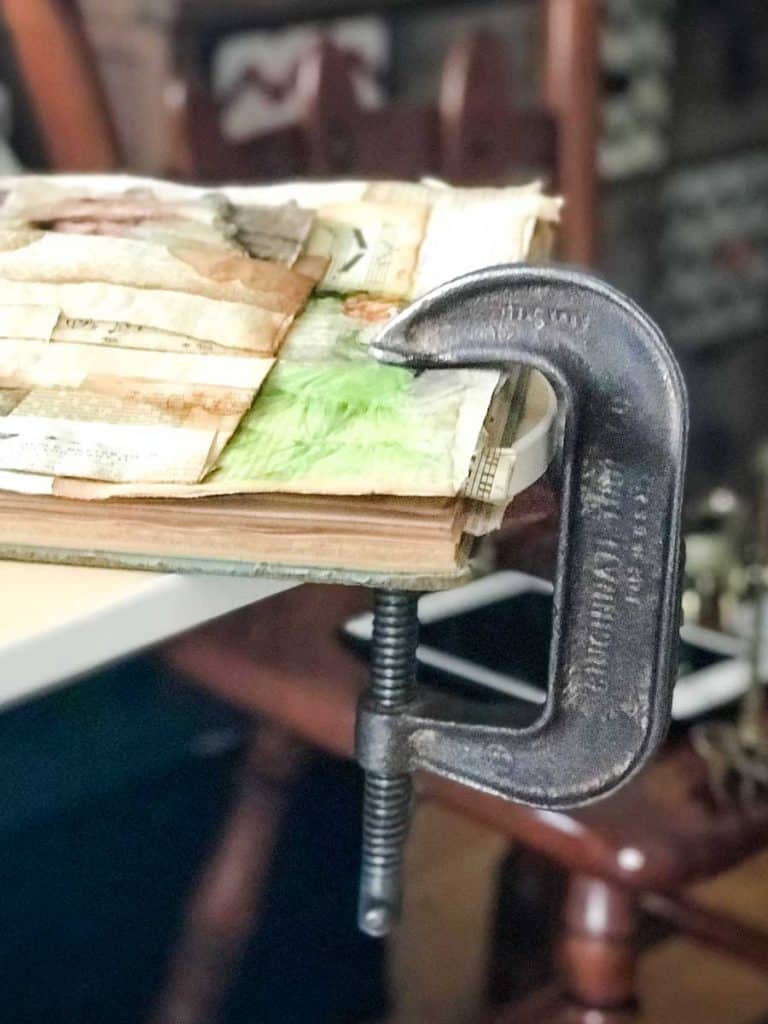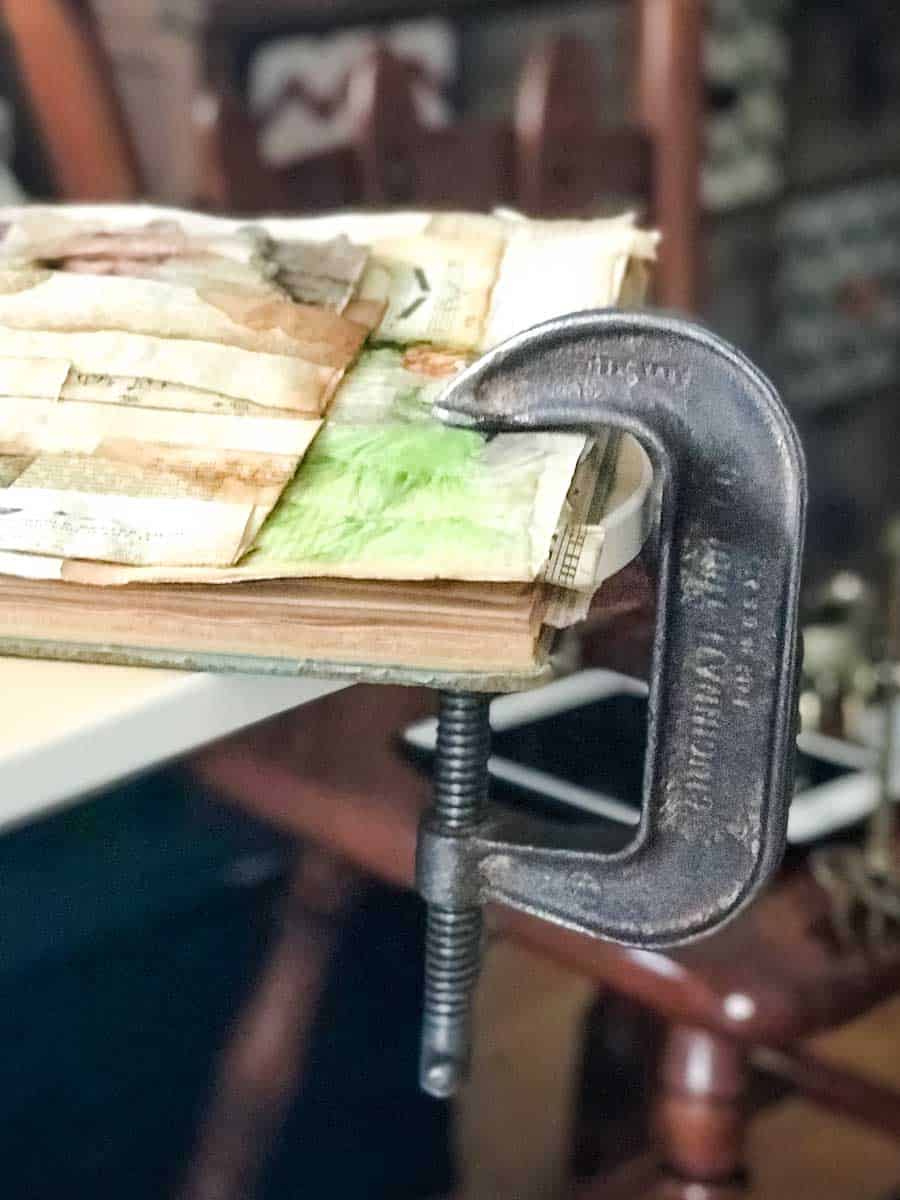 If you are doing a project and don't want it scooting all over the table, there is nothing like using a 5 pound vintage clamp to keep it in place!
I have also seen where these are used as bookends in libraries so you can convince yourself that they have multiple uses!
7. Vintage Hat Pin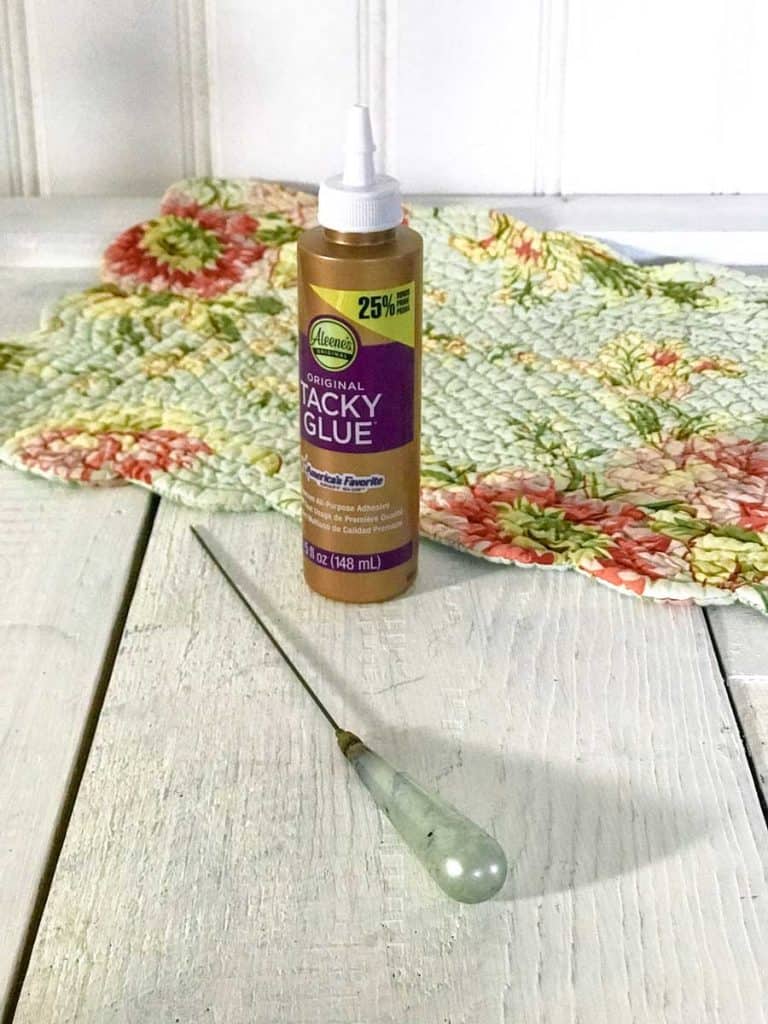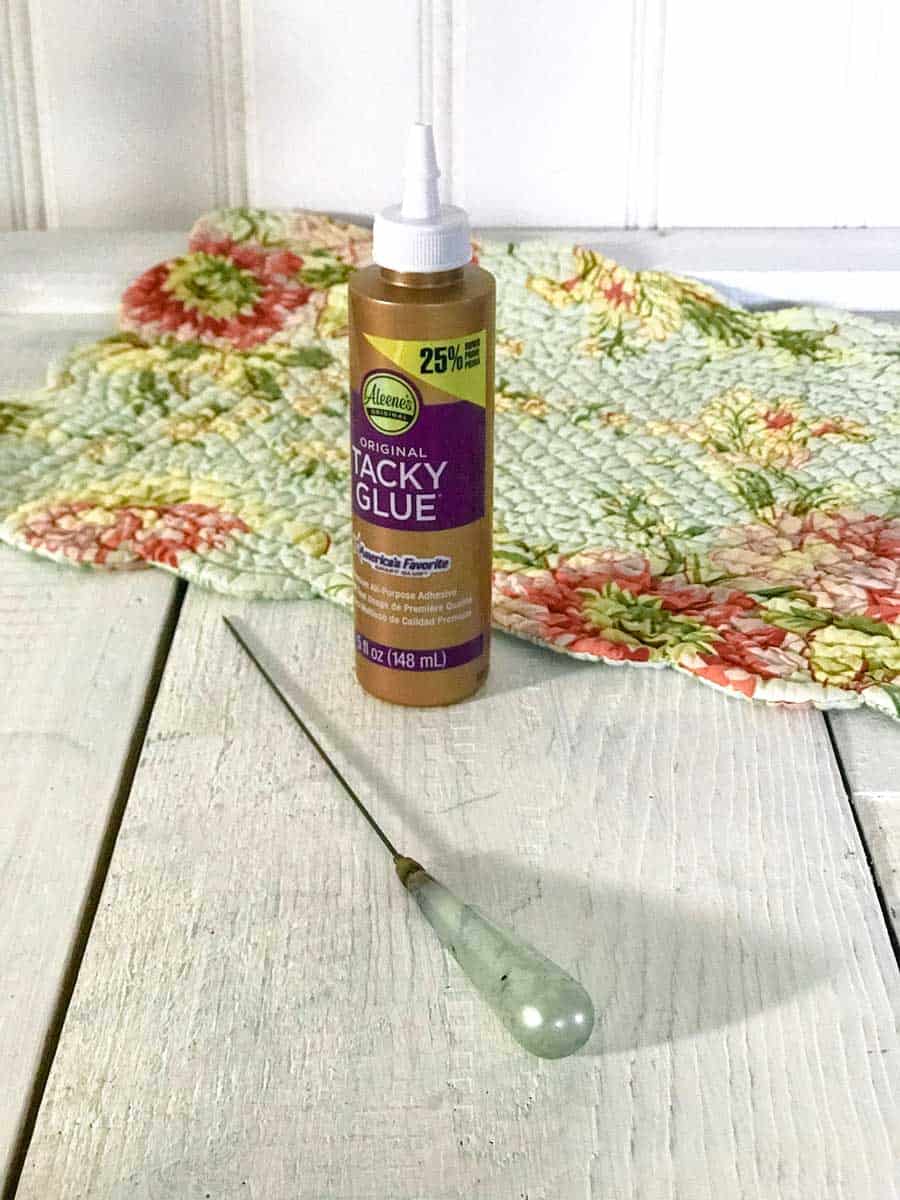 I have to say that I found this to be the most BRILLIANT idea that I have come up with so far!
As a vintage seller on Etsy I often go to estate sales and auctions and these hatpins don't really seem to be big sellers (because we don't wear the kinds of hats that need pins anymore!) so I can get them pretty cheap.
But they work for so many things! I use them to prick the top of my glue to get it flowing again, to punch holes in paper and as a substitute for tweezers!
Like the box cutter, this one is not for kids as they are super sharp and probably could cause you to get tetanus if you stick yourself with it!
Get vintage hatpins on Etsy!
FAQs About Upcycling Vintage Craft Tools
I get questions about my tools all the time when I post pictures of my projects… here are answers to some of the ones I get the most often!
Where can you get vintage tools?
The very first place I look is on EstateSales.net. This is a site that lists local estate sales and many of the old dears who die or move to assisted living have tools that I would like to use! You can also try yard or garage sales but those are super hit or miss!
The next place to look is Etsy or Ebay. Both of these sites list a lot of cool old tools, although they will cost more than at an estate sale (but you can find them WAY more easily!)
Lastly is to ask older relatives if you can dig around in their toolboxes and see what they have!
Don't Vintage Supplies Fall Apart?
Once you start buying and using these tools you will start to figure out how to tell when they won't actually work!
Wiggle them and see if they are solid. Check and make sure that if they have screws like the box cutter that they haven't rusted shut.
You may find that your tools have a bit of rust on them. Simply soak them in a pan of vinegar until the rust comes off. Sometimes when you get rid of the rust you find that the tool is not stable, that is okay, just get another one when you can find it!
Vintage Craft Tools Wrapup
Okay, there you go! These are my absolute favorite vintage tools that I use for my crafting.
I KNOW there are modern tools for all of these, but I find that time after time I reach for the old man tools rather than something made from plastic in China (maybe years of growing up where all we heard was "Buy American!)
Hope this has helped… make sure to shoot me an email if you have any questions tara (at) marketingartfully.com