Looking for some cool creepy crawly bugs to use in your paper crafts! Here are some fun insect tags, tickets and journal pages to use in your junk journals, DIY books and scrapbook supplies.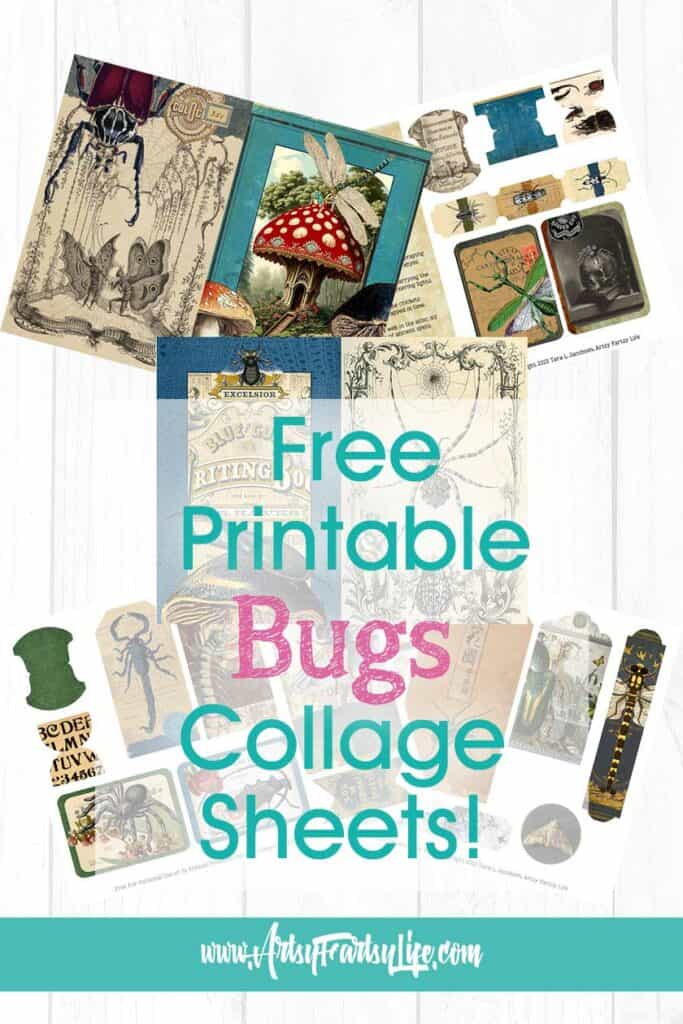 Please note: This article contains affiliate links, and that means that I may earn a commission if you buy something. Read my full disclosure here.
All The Bug Ephemera Collage Pages!
Who doesn't love a ton of bugs (me!) I thought you might like to see all the different collage sheets all at once so you could decide if you love them enough to scroll down!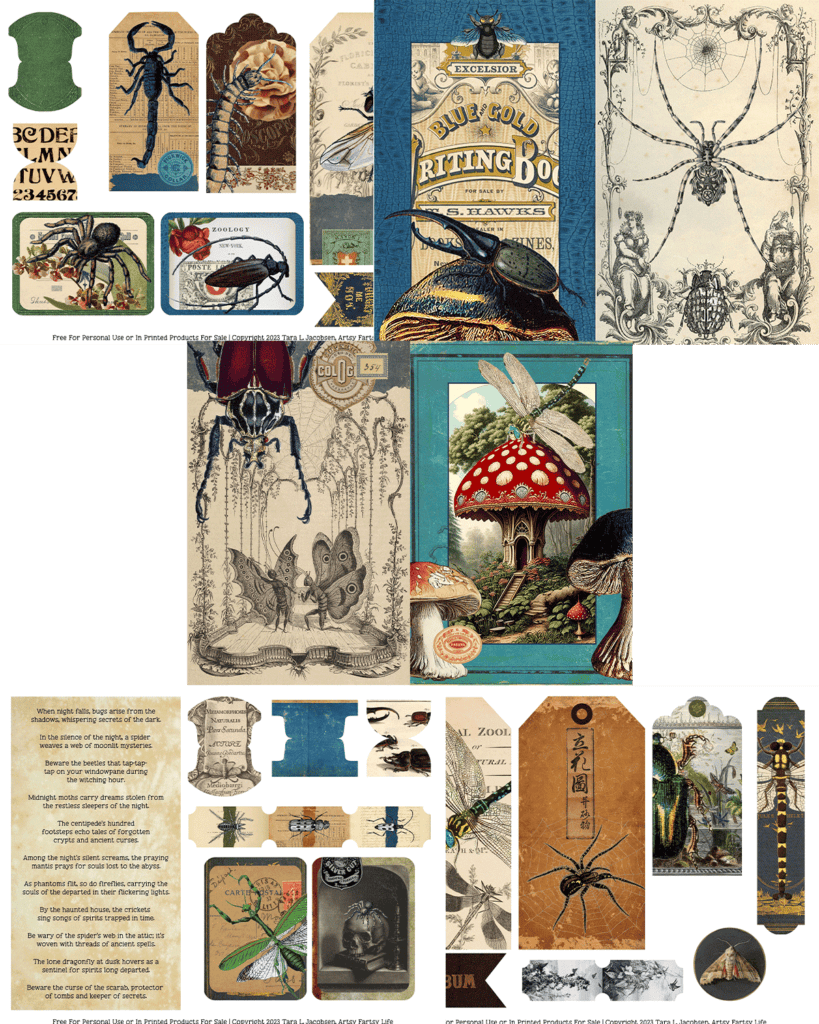 Why I Made These
Generally I make things that I understand loving, but the gals said they needed creepy bugs for their journals and I thought, why not bugs!
This is a whole mish mash mix of creepy crawlies in case you need some for your artwork!
I used a combination of public domain images from the Graphics Fairy and my own twisted creativity to make these cool and fun collages!
Why They Are Free
Isn't it cool that I can give away things for free that other people charge for?!?!?! I love that for us!
The reason I can afford to do that is that I have ads on my website and I make a wee bit of money anytime someone comes to visit!
And you don't even have to click the ads to help, but if you did want to help share this with your favorite Facebook group or Pinterest page… that helps more than you will ever know!
A Free Commercial License For Printing
Another thing I love is supporting small business! I love being able to let small business owners use my free printables in commercial products, as long as you print them out first!
Here are a few ways that the gals have used these in the past commercially…
Printed out and sold as whole collage sheets at a craft show
Cut up and sold as tag and ticket packs at a scrapbook fair
Used in a junk journal for sale on Etsy
As long as you print them out first you are fine!
There is no license to distribute these digitally. If you want to share them with a friend, send her this page and she can download them herself!
How To Print These Beautiful Bugs Collage Pages
These pages are formatted to print out at 8.5″X11″ letter sized paper so you can print them at home (I use an Epson ET-2800 Ecotank printer.)
I like to use a heavier weight cardstock with bright white finish. I think this makes them more colorful and easy to use in my junk journals and mixed media artwork.
Get The Free Printable Bug Collage Sheets!
This and so many more free printables are available in the freebie library! Simply click the link or the image below to get the password! (if you already have the password you can go right to the login page here)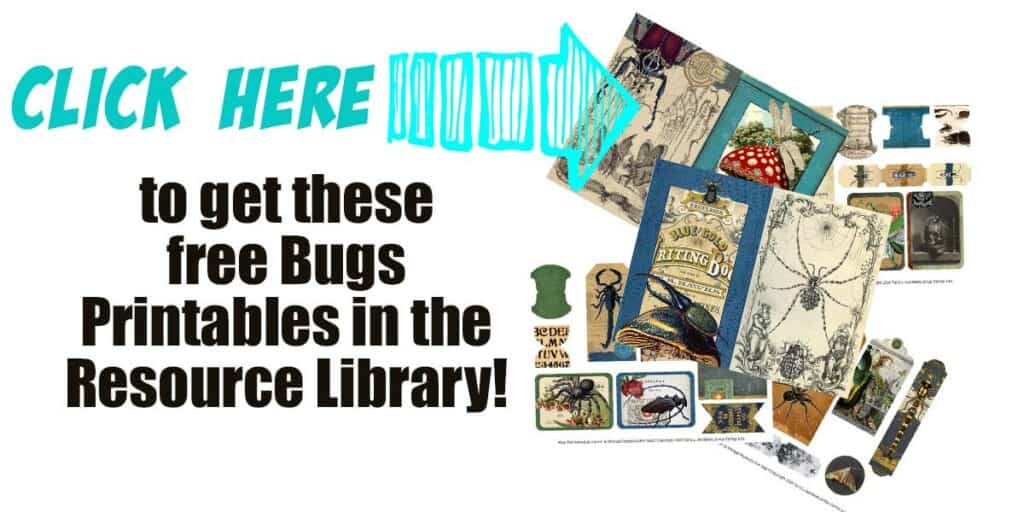 Free Printable Bug Collage Sheets Printables Wrapup
I hope that you love these bugs as much as Gianna will! If you are a creepy crawly gal, you might like the dark academia printables too!
If you have a great idea for things that you think I should make next, shoot me an email, [email protected] and let me know!