I just found out about "dark academia" and I am IN LOVE! These vintage people are just dark enough to be interesting, and would make a perfect cover for your art journal or wall art for your aesthetic!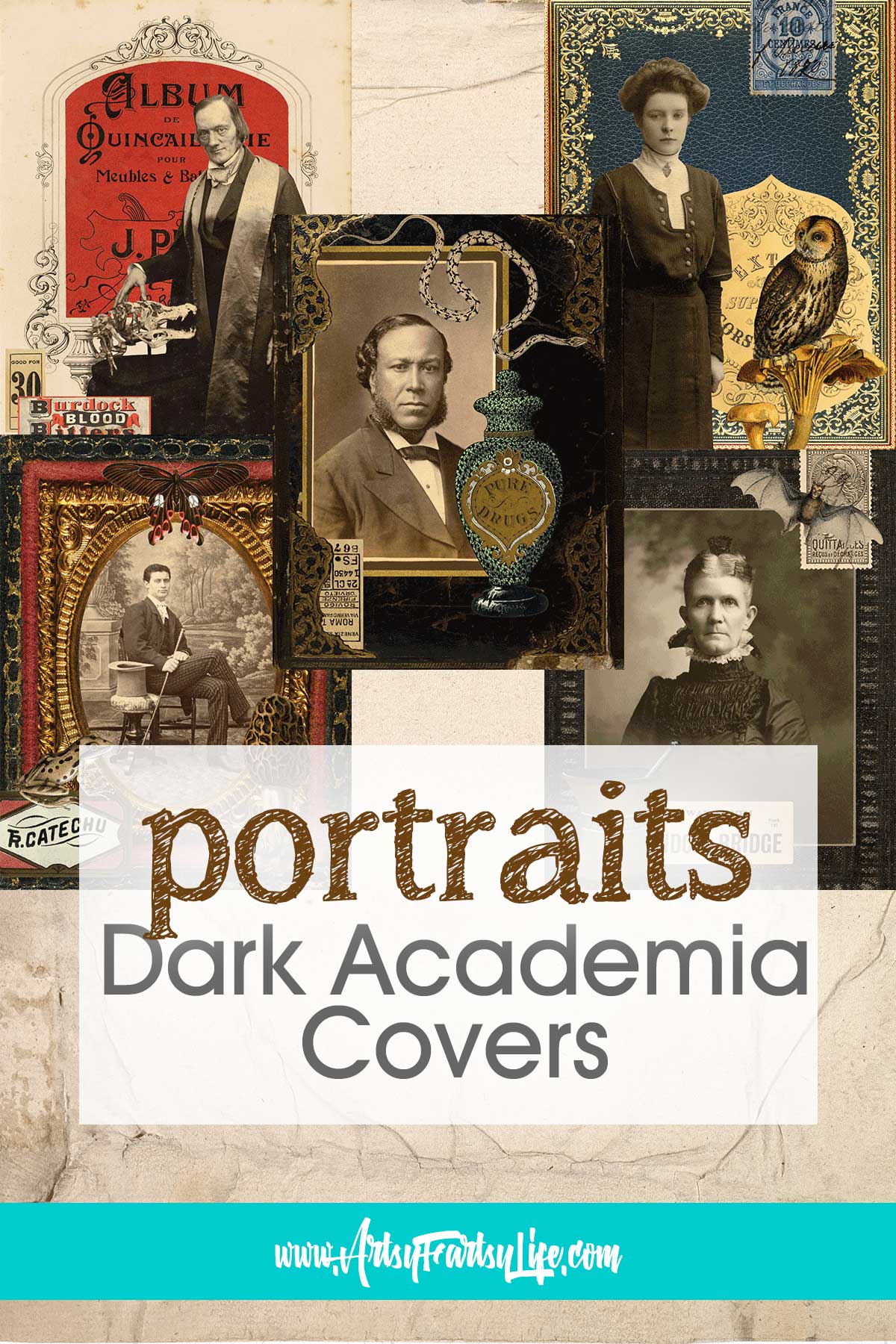 Please note: This article contains affiliate links, and that means that I may earn a commission if you buy something. Read my full disclosure here.
All The Dark Academy Portraits In One Place
I know I like to see everything I will get before I scroll down, so I thought I would show you all the printable vintage dark academia journal pages or posters all in one place!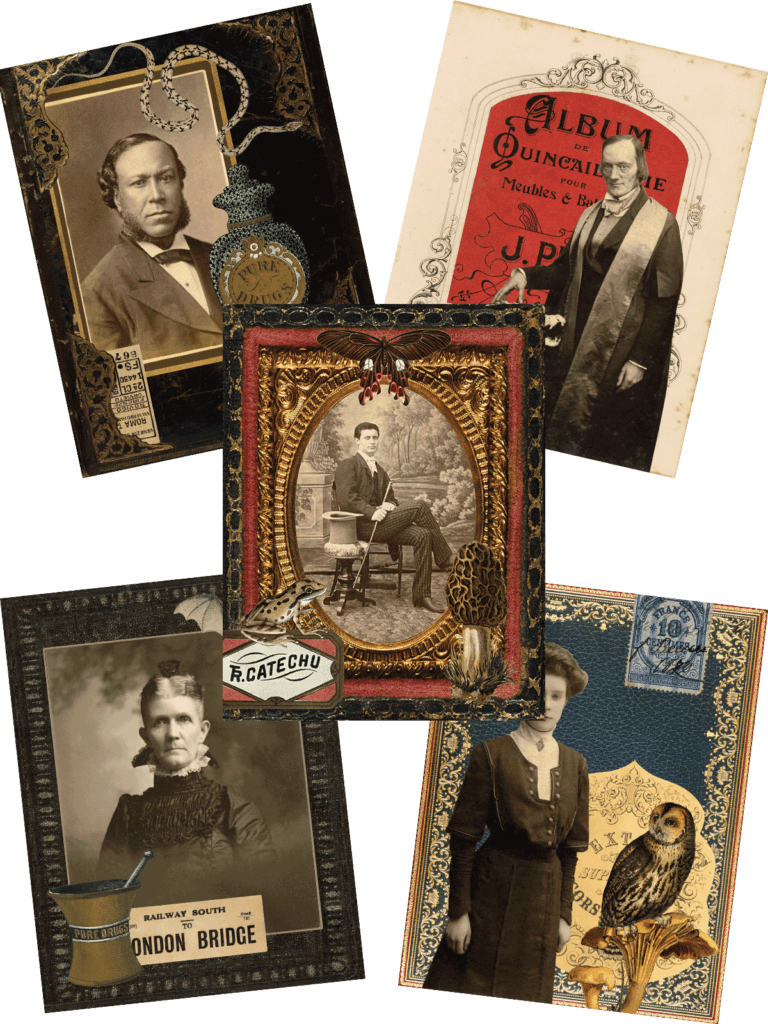 Why Did I Make These Free Printables?
I am a graphic artist from way back, so doing collage design like this fun for me (especially when I get to watch junk Youtube at the same time and call it "work"!
I used a variety of sources for these dark academia printables including; Creative Fabrica, The Vintage Fairy and my creativity to put the design together.
Why Is This Dark Academia Art Free?
I am so fortunate to have ads on my website which allows me the time to take to make these printables for free for you! I get a wee bit of money anytime someone clicks on one of my pages.
And no! You don't have to click on the ads to help me out, but if you DO want to help, you could share the link to this page on your favorite Facebook group or Pin it to Pinterest (that helps so much!)
How To Print This Art Out
I formatted these printables to print out correctly on an 8.5″X11″ US letter sized paper. You can downsize them a wee bit on your print settings if you are putting them into a frame rather than using them in your junk journal art!
I like to print these out on white cardstock or presentation paper because that makes them a little more sturdy and I think they are more colorful that way!
Commercial License For Printing
I have a super wide commercial license for printed out products! Functionally as long as you print these pages out, you are good.
Here are a few ways that people have sold these commercially:
Used in a hand made junk journal and sold as an Etsy item
Made into faux books and used as DIY decor pieces
Printed out and sold whole at a scrapbook show
There is no license to share these digitally. So you can't put them onto your website, save them to your Google drive and share a link, sell them yourself in any form (including POD).
If you do want to share these with a friend, please just send them the link to this page and your besty can download them herself!
Download The Dark Academia Printables
I have these and a ton more free printables in my freebies library for you! (if you already have the password you can login here)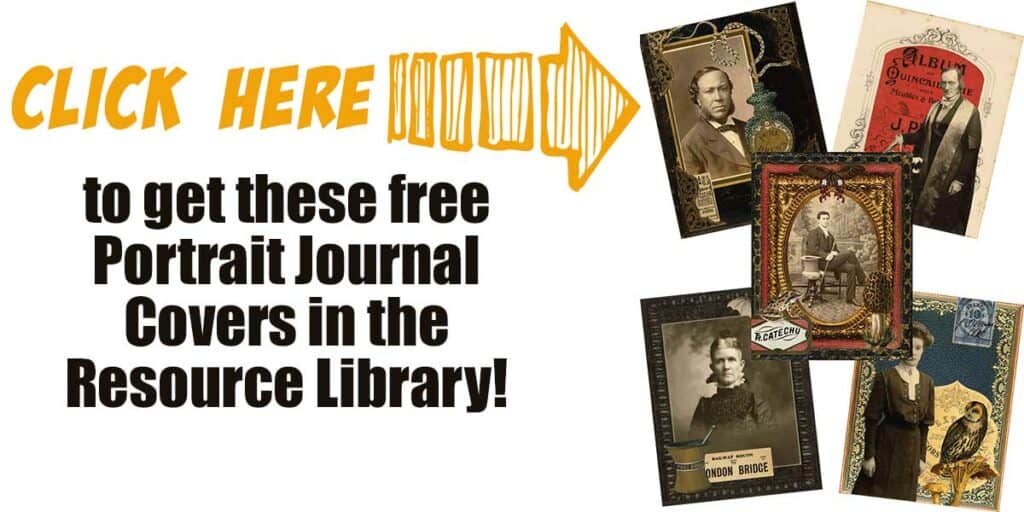 Dark Academia Wall Art or Junk Journal Covers Wrapup
I hope you love these dark academia junk journal pages or wall art as much as I do! If you have any suggestions for other free printables you would like, please email me (tara@marketingartfully.com).