Oh my gosh, how cute are these free printable Circus pages for your junk journal, art journal or scrapbook! And the best thing? They come with a commercial license!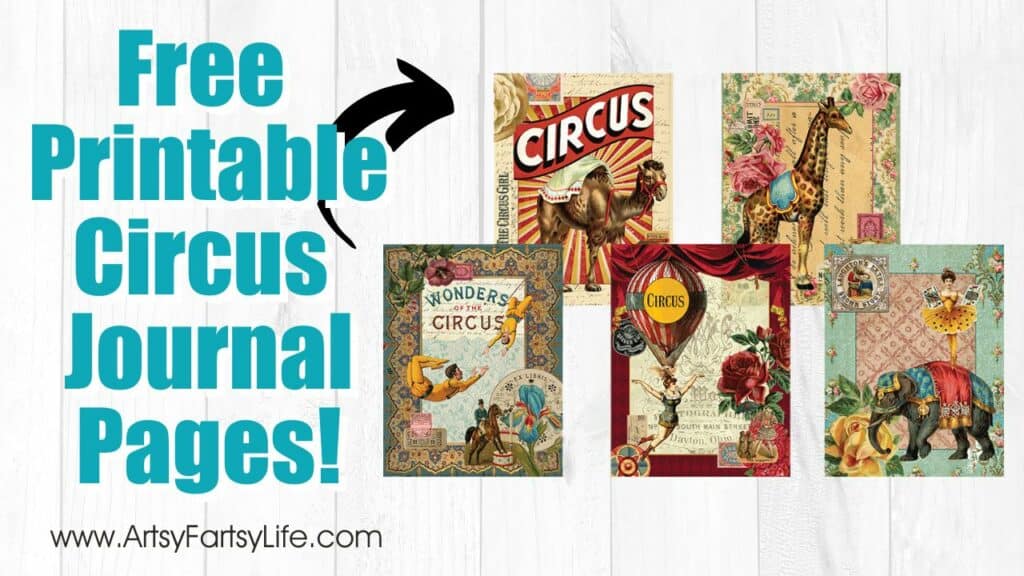 Please note: This article contains affiliate links, and that means that I may earn a commission if you buy something. Read my full disclosure here.
All of the Printable Circus Collage Journal Pages
I know I like seeing all of the printables in once place so I thought that you might like to see them too!

Why Did I Make These Printable Journal Pages?
I am a HUGE junk journaler and magazine collage artist! I love having fun and unique pieces to cut up and use in my artwork (you can use them whole, I am just a menace with my scissors!)
Oh AND I am graphic artist so getting to hang out and do some collages with vintage public domain images from Graphics Fairy is super fun for me!
Why Are They Free?
So first off, they are free because this is the year of giving away things for free on my blogs! I am making oodles of free giveaways to make my peeps happy!
Secondly, I have ads on my websites so I get a wee bit of money every time someone comes to my pages… and NO! You don't have to click on the links to help.
Having ads allows me to take the time to give away ALL THE FREE THINGS! Whoo whoo!
But if you do want to help spread the word, share a link to this page on your favorite journaling group or pin it to Pinterest! Both of those things help more than you will ever know!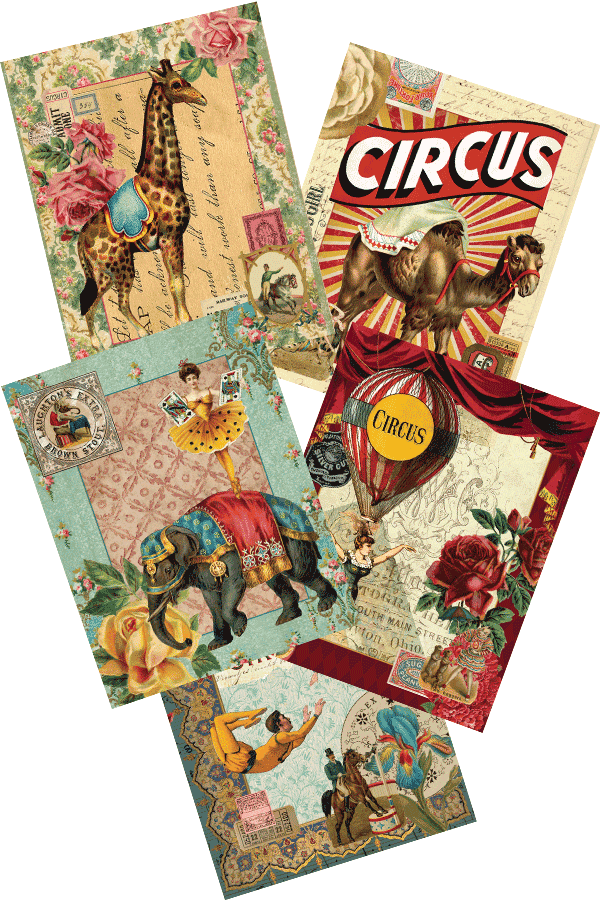 Commercial License
Now let's talk about the commercial license. Because I used images in the public domain and my creativity I own the copyright to these pages.
With that in mind I allow for their use any way that they are printed out (even on items for sale!) Here are some examples of how people have used them in the past…
Printed out and sold whole at a bazaar in South Africa
Printed and cut up to sell in bundles at a craft fair
Printed and used in junk journals for sale on Etsy
Functionally, as long as you print them, they can be used for commercial use! YAY!
That said, there is not copyright for posting these digitally on the internet or sent in email. If you share them online (or a link to them in dropbox or google drive) I will request a takedown with a strike.
If you want to share them with a friend just direct them here and they can get ALL the goodies I have available in my freebie library!
How To Print These Circus Junk Journal Pages
These pages are formatted in a 8.5″X11″ size to print on your home printer or you can send them out to be printed commercially at a place like Office Depot or Kinkos with the commercial copyright notice at the bottom of the page.
When you sign up for the freebie library you get access to loads of free printables!
How To Get The Free Printables!
Click this link to sign up for the free junk journal printables library! if you are already a member you can sign in here the password is always in the newsletter!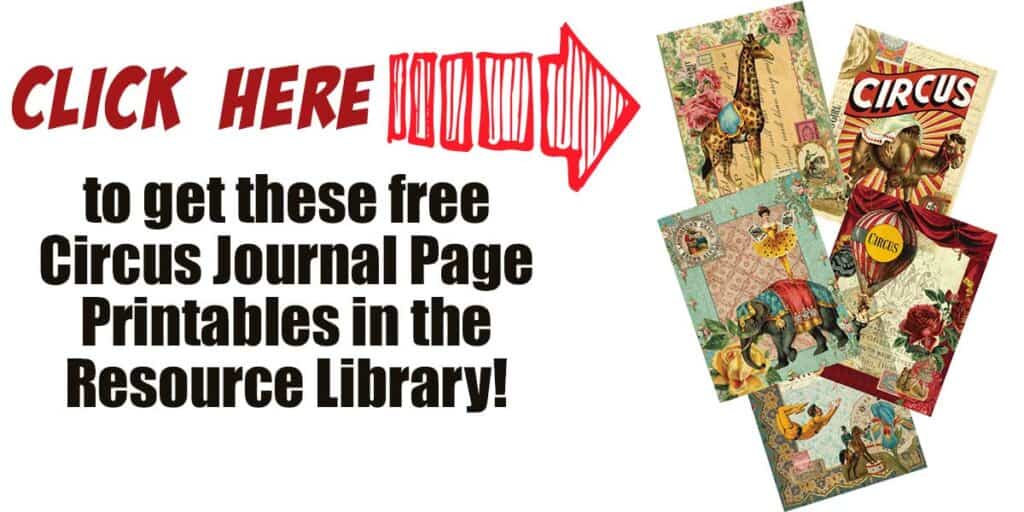 Free Circus Journal Page Printables Wrapup
I hope you love these junk journal freebies as much as I do! They are full of fun vintage ephemera elements that you can use in art journals or scrapbooking.
This is part of a junk journal kit that includes circus tickets and tags and circus snippets!
If you have any other ideas for vintage papers to use in your junk journals, please email tara(at)marketingartfully.com and let me know!