These free printable ephemera collage sheets are the perfect way to add a dark academia aesthetic for your junk journal, scrapbooking, bullet journal or planner stickers.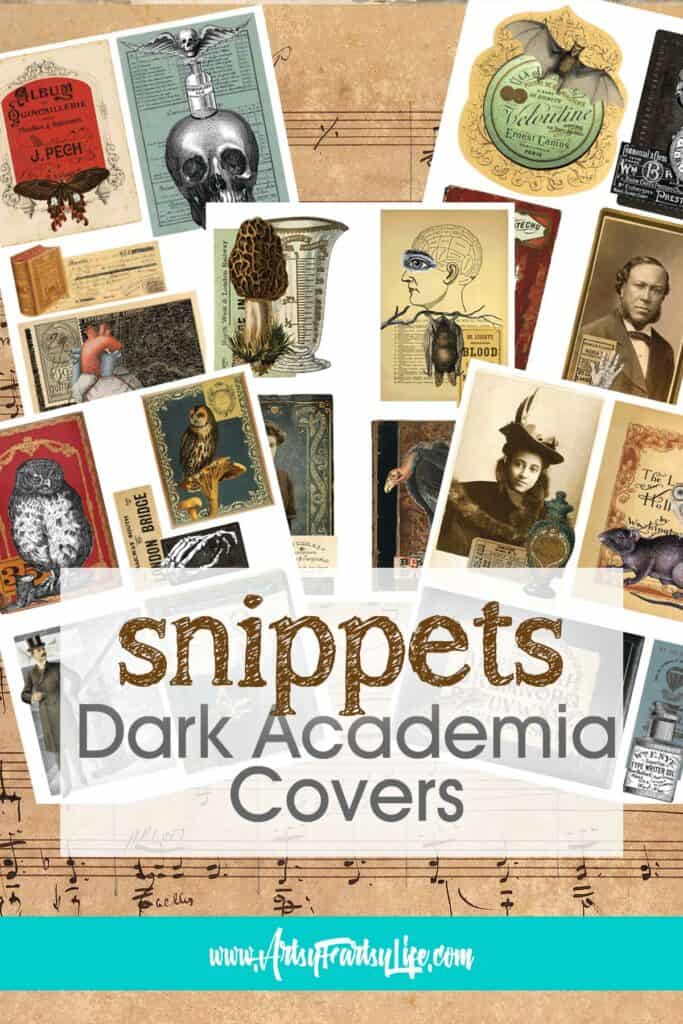 Please note: This article contains affiliate links, and that means that I may earn a commission if you buy something. Read my full disclosure here.
All The Dark Academia Snippets Collage Pages
I love making snippets collage pages for my peeps! These are larger pieces of ephemera that are super easy to cut out because they have fewer fussy cutting spots (my hands shake a bit so I like having something that is easy to cut out!)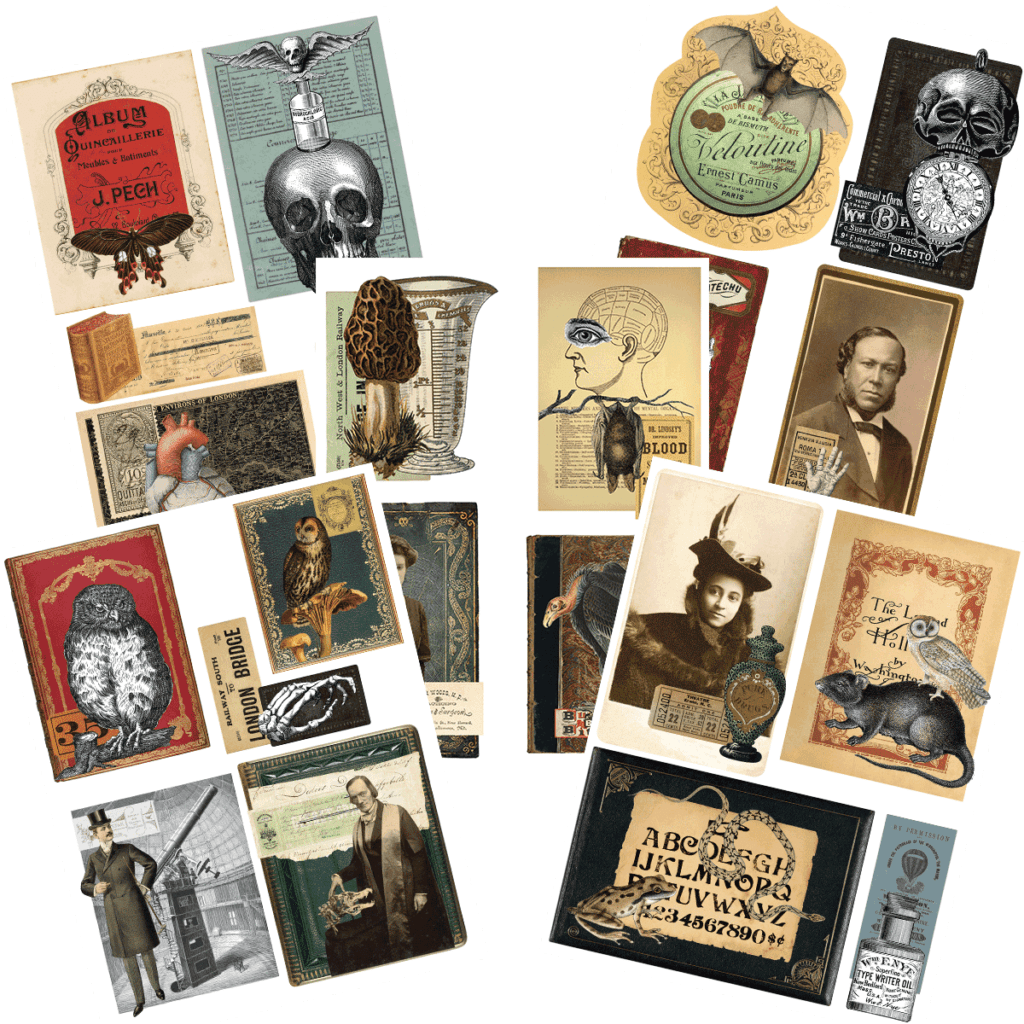 Why I Made These Collages Sheets
First off I love making fun collage pages to use in my own junk journals and mixed media!
I am a graphic designer from way back so sitting around making cool images is one of my very favorite things to do at night while I watch law Youtube!
I use images from Creative Fabrica, the Graphics Fairy and my creativity to collage these!
Second off, this is my year of free where I am giving away a lot of different freebies for my readers. It has been so fun to see all the different projects they are making with them.

Looking for more? Check out the Wicked Cool Junk Journal Kit!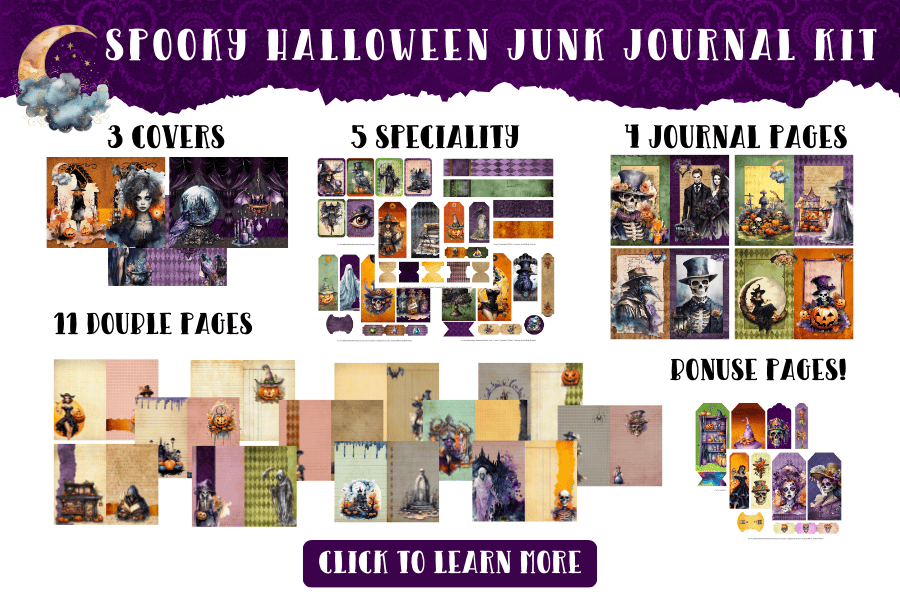 Why Am I Giving These Away For Free?
I am so blessed to get to have ads that run on my site which is my main source of income.
Because I get paid a wee bit of money every time someone comes to my pages, I can afford to take the time to make these freebies for you!
And no, you don't have to click the ads to help, but if you would like to help you could share a link to this page on your favorite Facebook group or pin it to Pinterest!
Commercial License For Printing
These dark academia collage sheets have a super liberal license as long as you print them out! Here are a few ways that people have used them in the past!
Printed out and sold as collage sheets whole at a market
Cut up and used in junk journals for sale on Etsy
Used printed out as party favors for a Halloween party
As long as you print them out you are golden!
There is NO license for these to shared digitally. So you can't put them on your website, sell print on demand, or even put them on your google drive and share the link.
If you do want to share them with a friend, simply send them the link this page and she can download them herself!
How To Print The Dark Academia Ephemera
I have formatted these so they print out on regular sized letter paper (8.5″X11″).
I like to use either presentation paper or bright white cardstock because that gives them a little weight (like tags) and also they seem to print out more colorfully on this kind of paper!
Additional resource: How to print out ephemera sheets
Get The Printable Dark Academia Ephemera Snippets
You can get this set of printable collage sheets and all the other amazing freebies I have available in the freebie library! As soon as you sign up you will get the password and can jump right into the amazing world of free printables! (if you already have the password, click here to enter the freebie library!)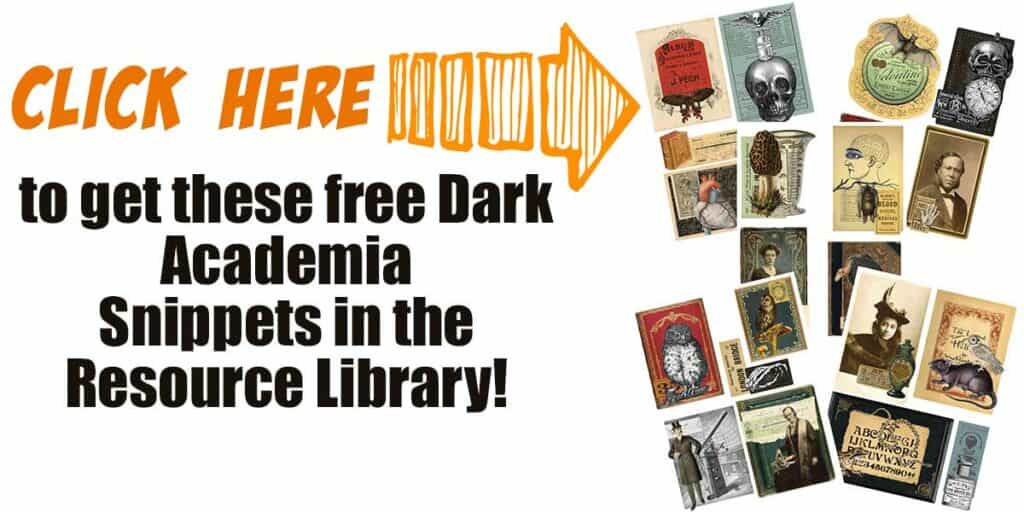 Dark Academia Collage Sheets Wrapup
This was so darn fun to do! If you have any more great suggestions for collage sheets, ephemera, journal pages or anything else for mixed media, scrapbooking or journaling, please email me (tara@marketingartfully.com) and I will maybe hook you up!