These vintage journal collage sheet printables are a perfect way to add a spooky background to your junk journal, scrapbook supplies or mixed media art! Free commercial license for use in printed products.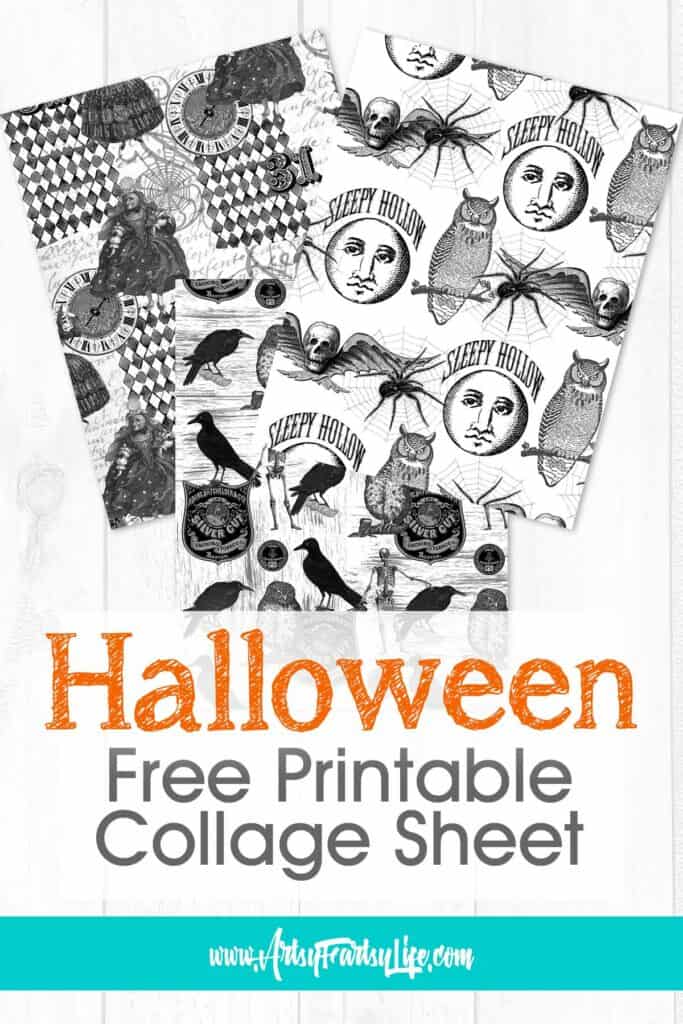 Please note: This article contains affiliate links, and that means that I may earn a commission if you buy something. Read my full disclosure here.
All Three Halloween Collage Sheets!
These are the three Halloween collage sheets you will get! The first is a witch, spiderweb and clock, the second owls, ravens and a skeleton and the third spiders, moon, skull and owl.
I have loved using these torn up the background of my Halloween journal pages… a bit of spooky fun!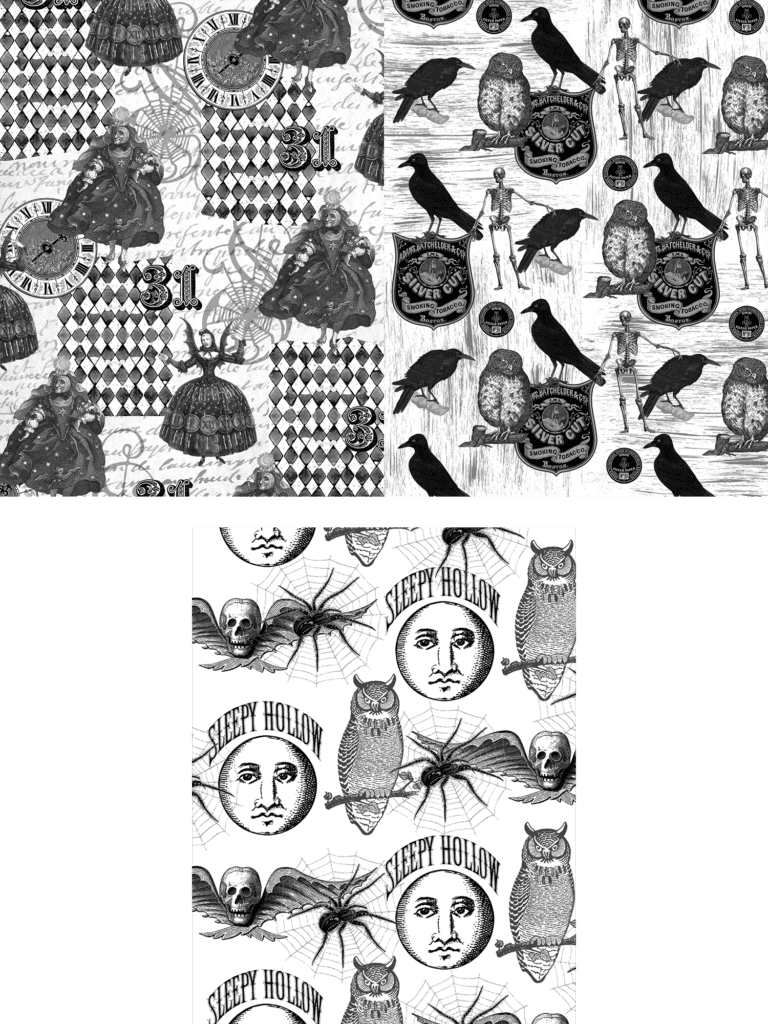 Why I Made These Collage Sheets
So first off, Halloween is my jam! I am pretty dark and broody myself so the Halloween aesthetic is right up my alley.
Also, I love having just some basic images to use in my Halloween Junk Journals and mixed media art!
I used a combination of Graphics Fairy public domain images and my own creativity to make these!
Why Are They Free?
If you just got here you are going to be so excited! I literally have HUNDREDS of cool free printables that I give away for free to use in your artwork or even for commercial use.
I like to make these kinds of printables for my own artwork and half of the fun is getting to share it with all my peeps!
Also, I am lucky to have ads on my site that gives me the time and income to make these for us to use in our artwork!
Free Commercial License
Almost all my freebies include a free commercial license to use as long as you print them out! Here are some ways that the peeps have sold things using them:
Sold whole as collage sheets in a marketplace in South Africa
Used as fodder for the background in a mixed media art piece for sale
Added to a junk journal for sale on Etsy
Functionally, as long as you print the pages out before you use them there is no restriction to the license. There is no digital license at all to distribute these images.
How To Print The Halloween Collage Sheets
I print my collage sheets on my plain old laser black and white printer with regular copy paper.
For this kind of background image I want to have a lightweight, tearable paper that is easy to rip and add bits and pieces to my artwork!
Sign Up For The Whole Freebie Library!
When you sign up for the freebie library you get access to ALL the other free printables too! (If you already have the password, I send it in each week's newsletter, you can just log in here)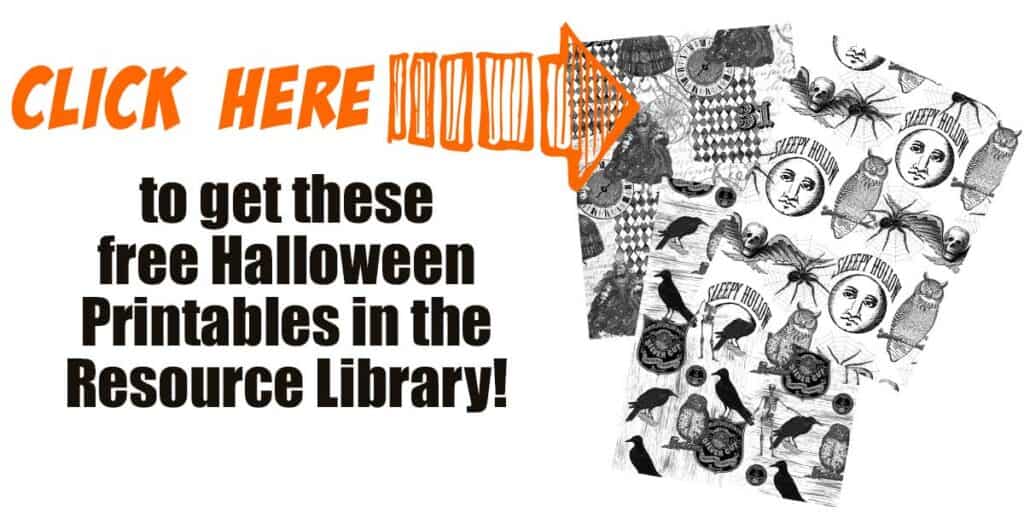 Free Printable Halloween Collage Sheet Wrapup
Let's call a spade a spade, I will be using the witch harlequin combination in my art journal backgrounds forever! That vintage, creepy look is exactly what most of my mixed media pieces need!
If you have any suggestions for other free vintage printables that you would like, send me an email, tara@marketingartfully.com and just might make them for you!