I LOVE experimenting with making my altered books and one of the things that fascinated me was how to make flip out pages for extra interest and storage. These tips and ideas will work for junk journals too! This walk through tutorial will show the materials and how to make the flips fast and easy.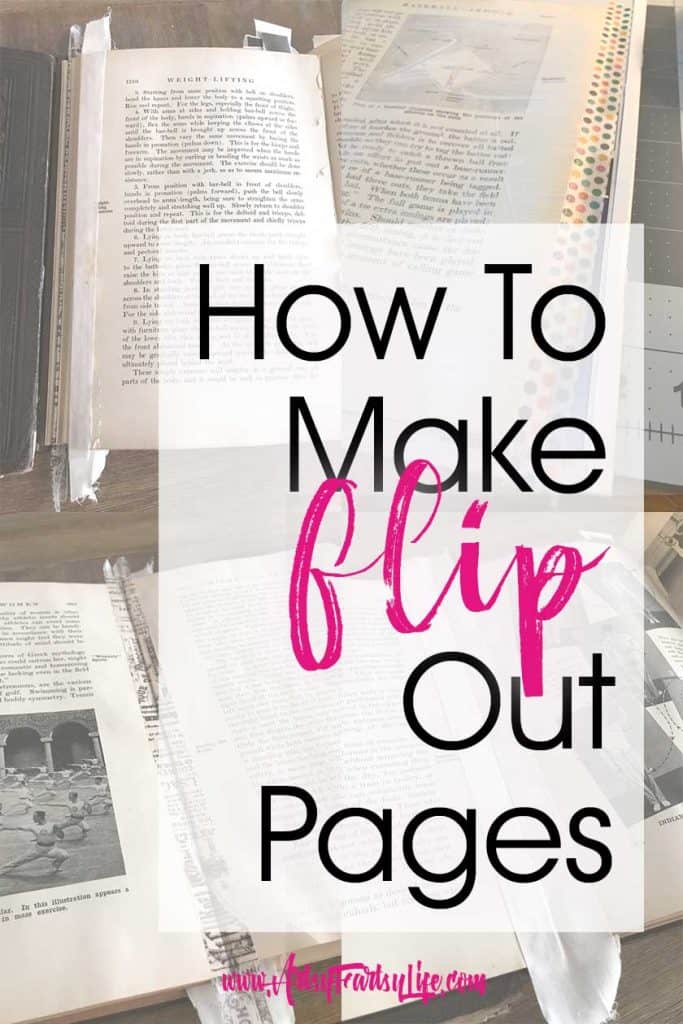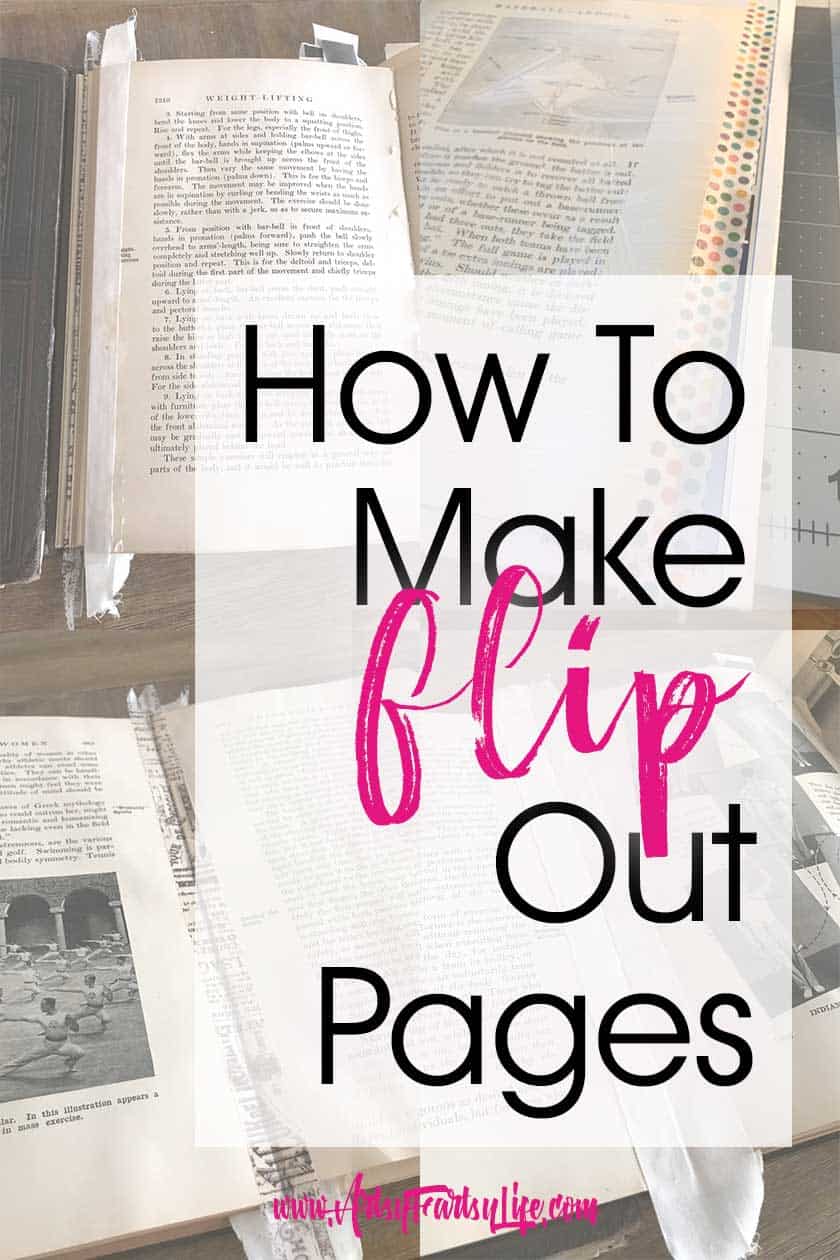 Preparing Your Pages
I like to use double book pages any time I am going to do a flip out page. What I mean is that I have glued two pages together in the book or journal and then glued two pages together on the sheet that I am going to attach.
I generally like to use book pages for this rather than cardstock or cardboard because I found that those made the book too thick and damaged the spine as they forced the pages apart, even when there was a lot of room for them.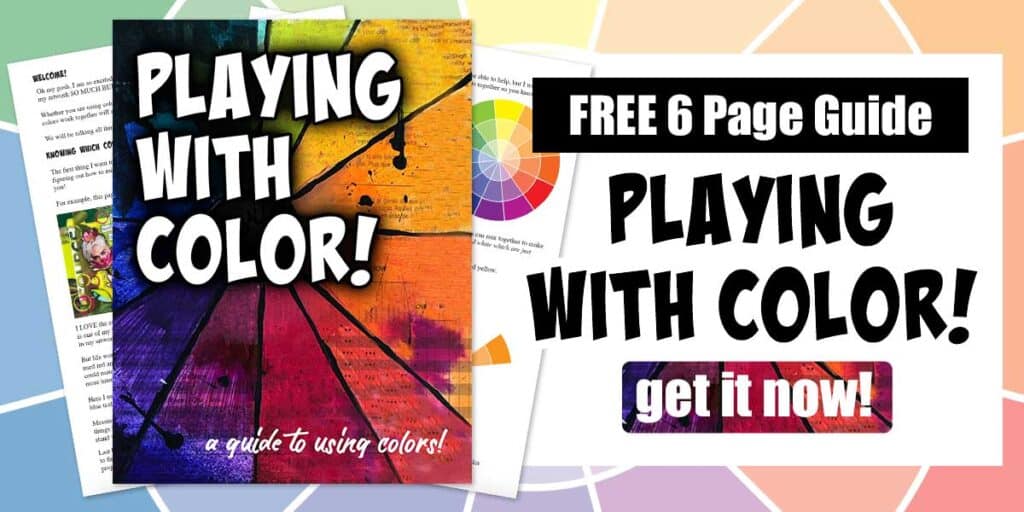 You could use a single scrapbook paper page as it is about the same depth as doubled book pages.
Doubled pages or scrapbook paper are a great base for doing any sort of collage or decorating so that is an easy material to use.
Glue The Entire Page
I use Mod Podge to glue my pages, but Elmers or any other glue will work. That said, you will want to make sure and cover the entire page so that you have a sturdy page to flip.
I know that I sometime feel a little worried about matching up pages when I am gluing them together, but these are super easy because you are covering the entire surface and they can "slip" around a little bit so that you can line them up even after you put the pages together!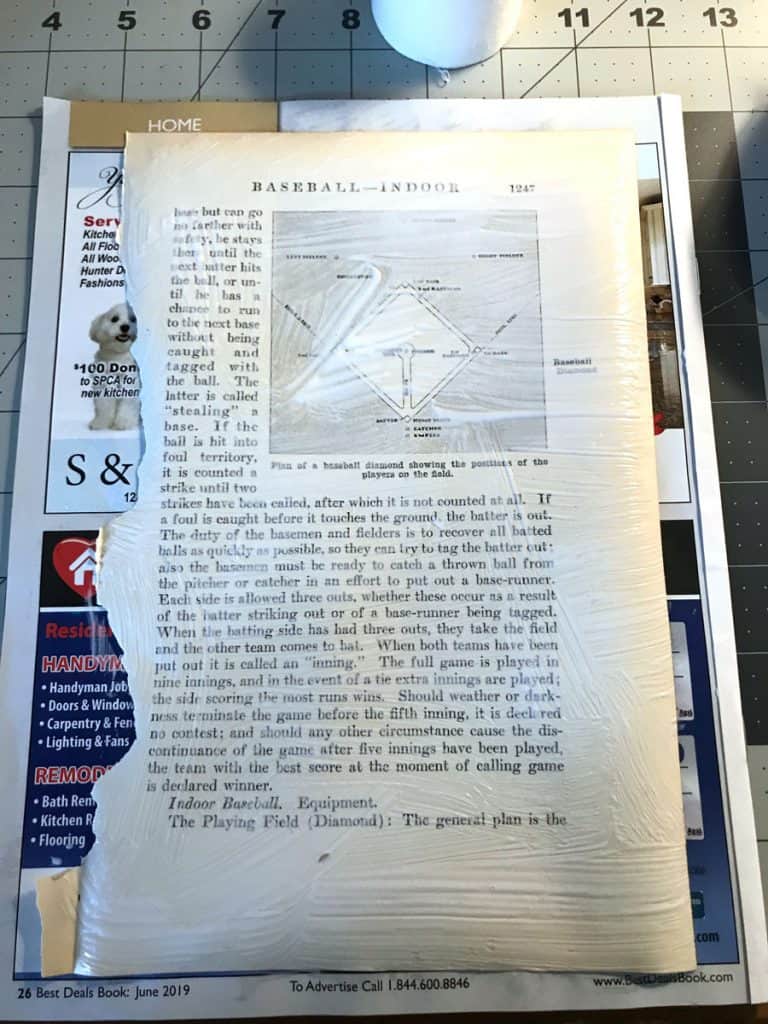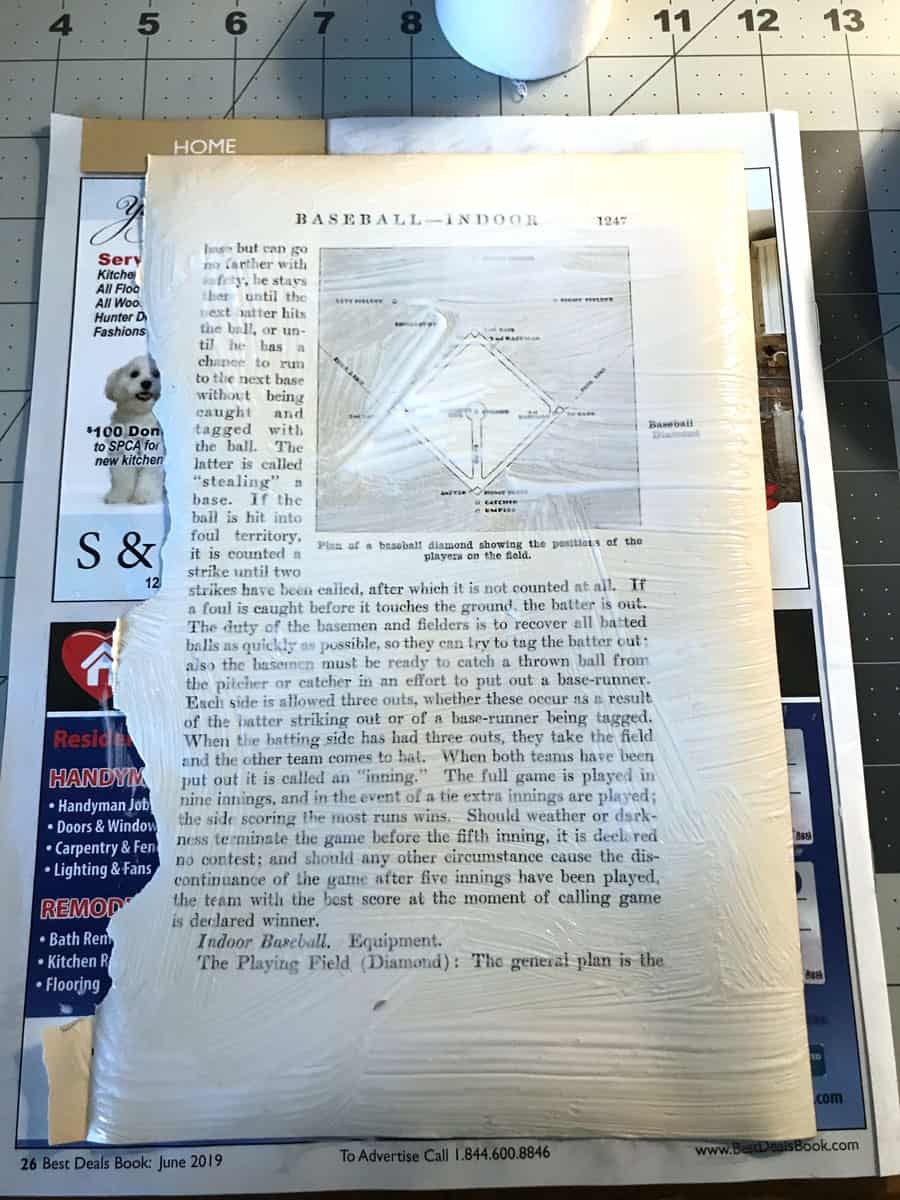 Creating The Hinges
You can use almost any material to make your hinges. Functionally the only requirement is that it be flexible and sturdy so that the hinges don't wear out over time as you flip the pages.
Here are a few things that I have tried!
Washi Tape (must add glue to make stick)
Masking Tape (easy and sticks well to paper)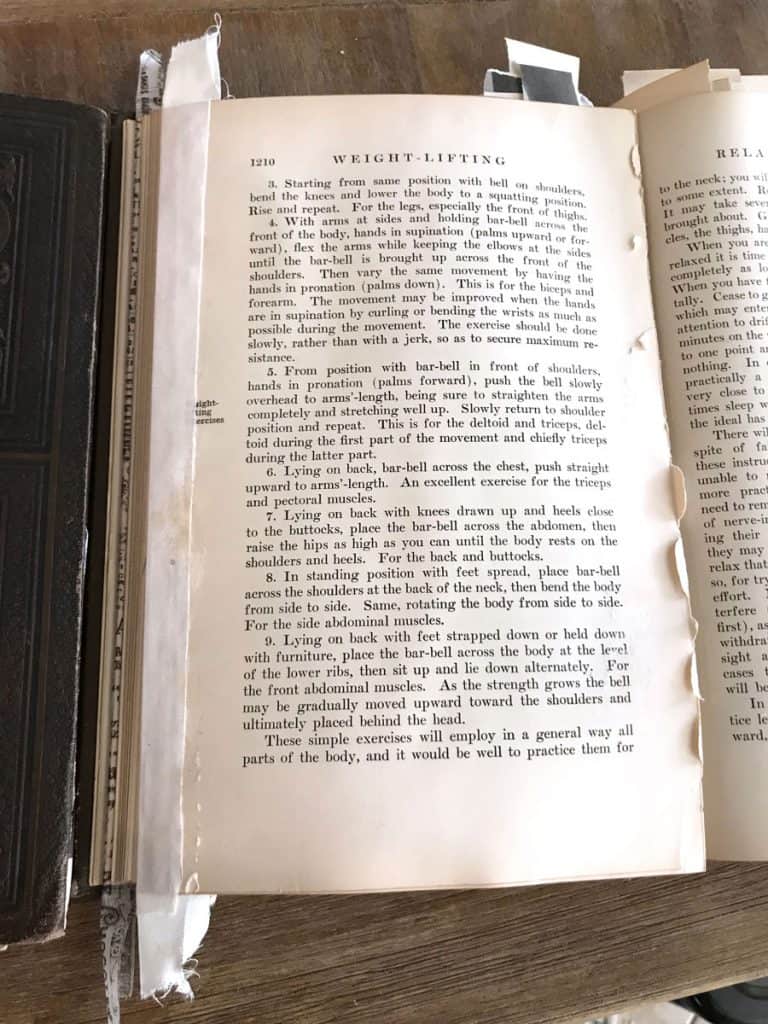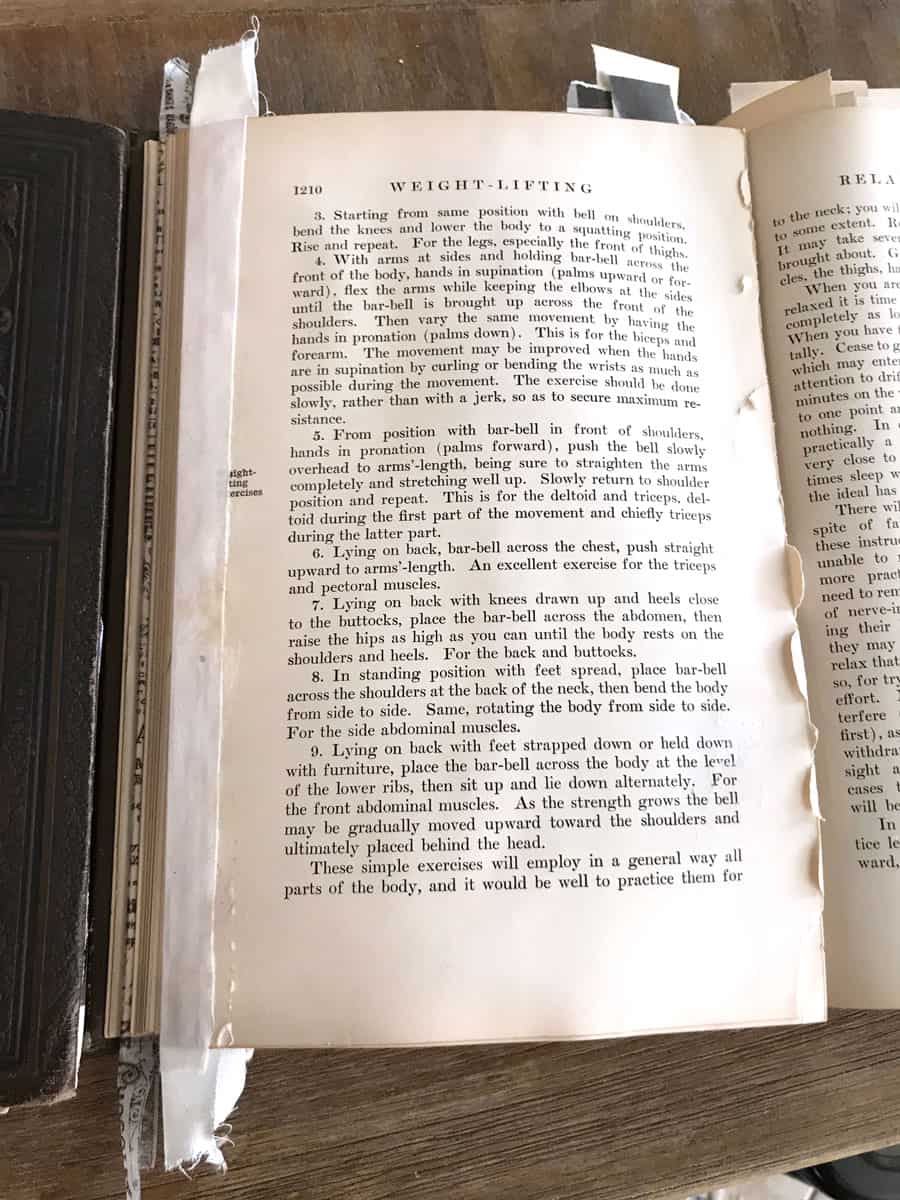 Decorative Hinges
I like using the hinges to add interest to my book, so I use pretty washi tape or fabric.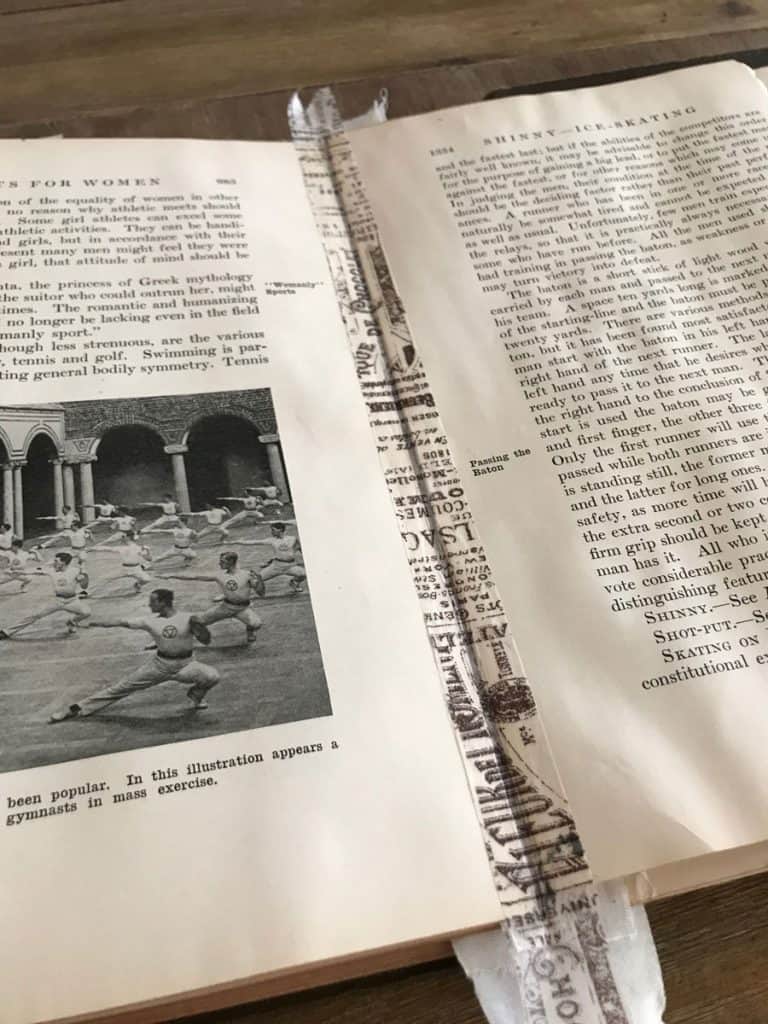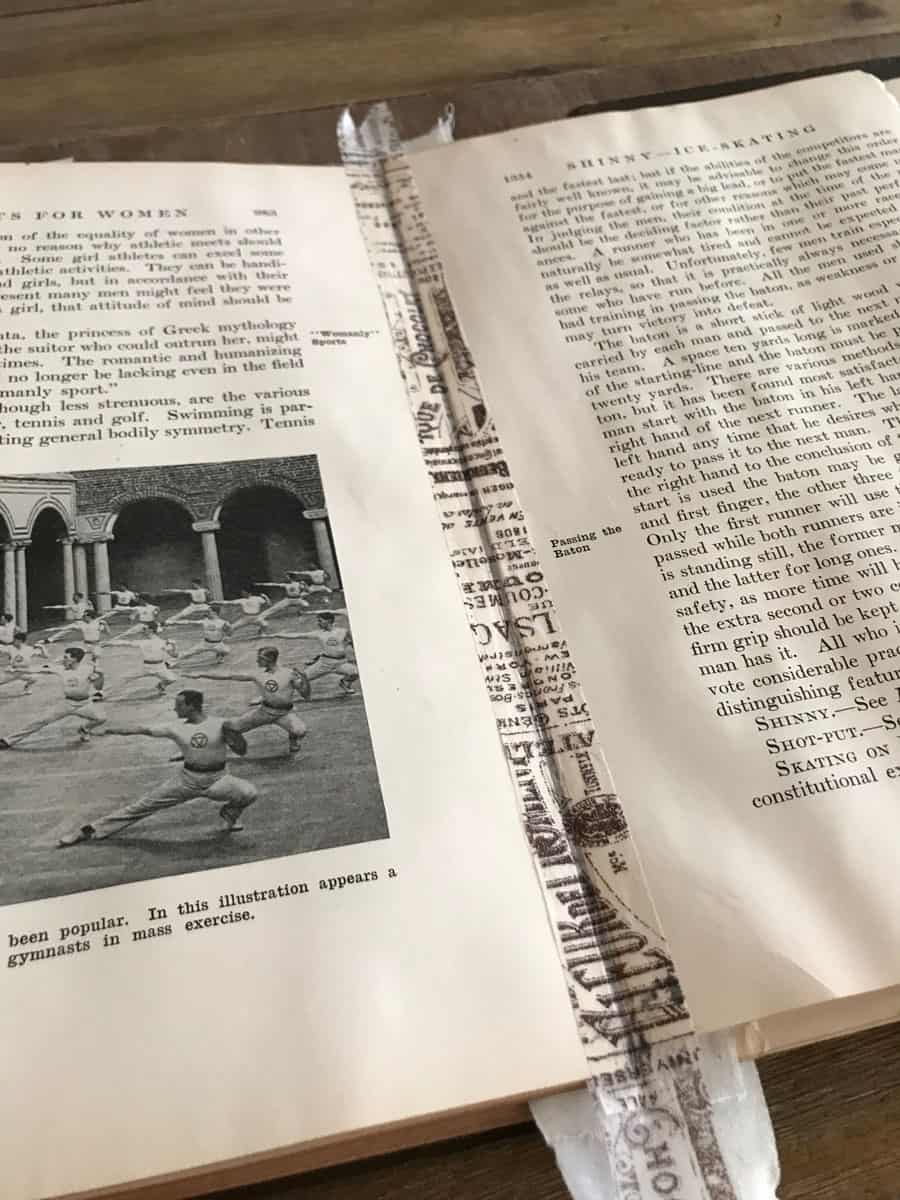 Hidden Hinges
But if you don't want to show your hinges you can skip a gluing step and just add the hinges as you are gluing your pages together.
Picture of adding hinges when gluing the pages together… the left side of the washi tape will be "sandwiched" between the two pages that I am gluing together.
I put glue on both pages and the top AND bottom of the washi tape because it is not really sticky.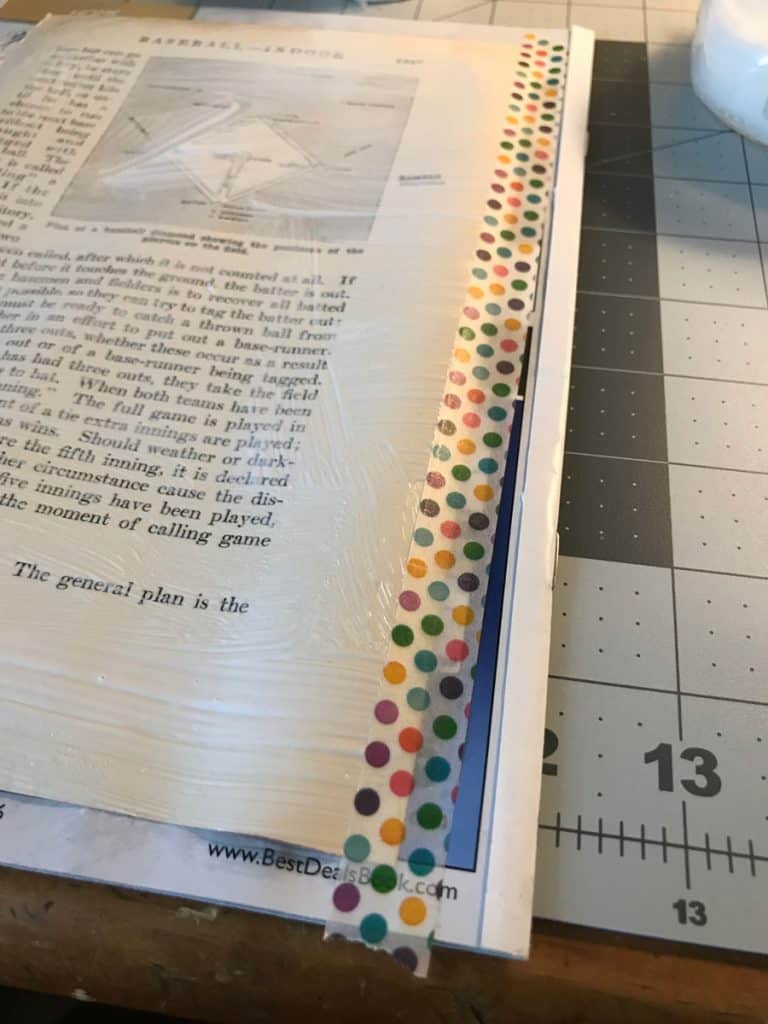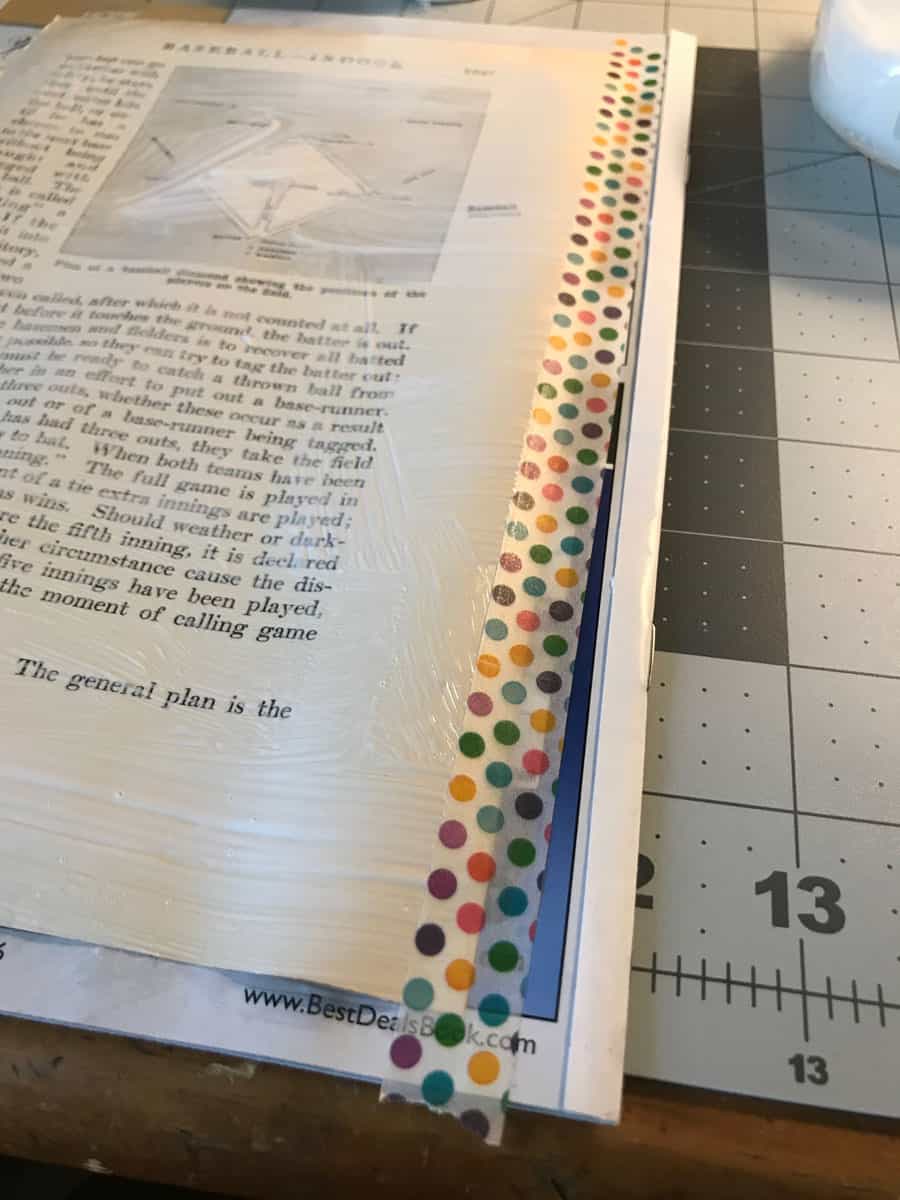 Flip Pages FAQs
As I have been doing more and more of these flip pages I have figured some stuff out!
Glue The Edges NOT The Hinges
Okay, you might get this concept right away, but I messed up my first one by gluing the ENTIRE hinge piece. This made the washi tape stiff and it cracked and broke when I was flipping the page over.
Instead you just glue the parts that are going to stick the hinge to your paper, NOT to the part of the thing that will folding over. Doh!

Anything Will Work For The Hinges
When I was researching doing these I really thought that there was an answer to what kind of material would work best for the hinges.
In the video I used a new material to me (athletic tape) and it turned out alright!
You can use anything that is flexible and somewhat sturdy.
You Need A Good Base Page
The flip over page can be a little flimsy to start (maybe just one page or a light scrapbook paper), but the base page has to be a little more stable so that the flip page is "hooked" to something stable.
Make sure your base page is firmly stuck in your book or junk journal.
Making A Flip Out Page Wrapup
I was super intimidated by this when I started trying to do these! I watched a ton of videos about people making flip outs in altered books and journals and was hesitant to "mess up" my book.
So a couple of things… if you are doing an altered book you can just tear out those pages if you mess up. If you are doing a journal you can take out that part of the signature… you REALLY can't mess up anything that badly.
Warning, once you start doing this, you will be hooked!
It is super fun to make flip out pages that can hide something fun or make additional space in your project!