Staring at a blank journal page can be intimidating! Here are some creative tips and ideas for writing in your Christmas journal.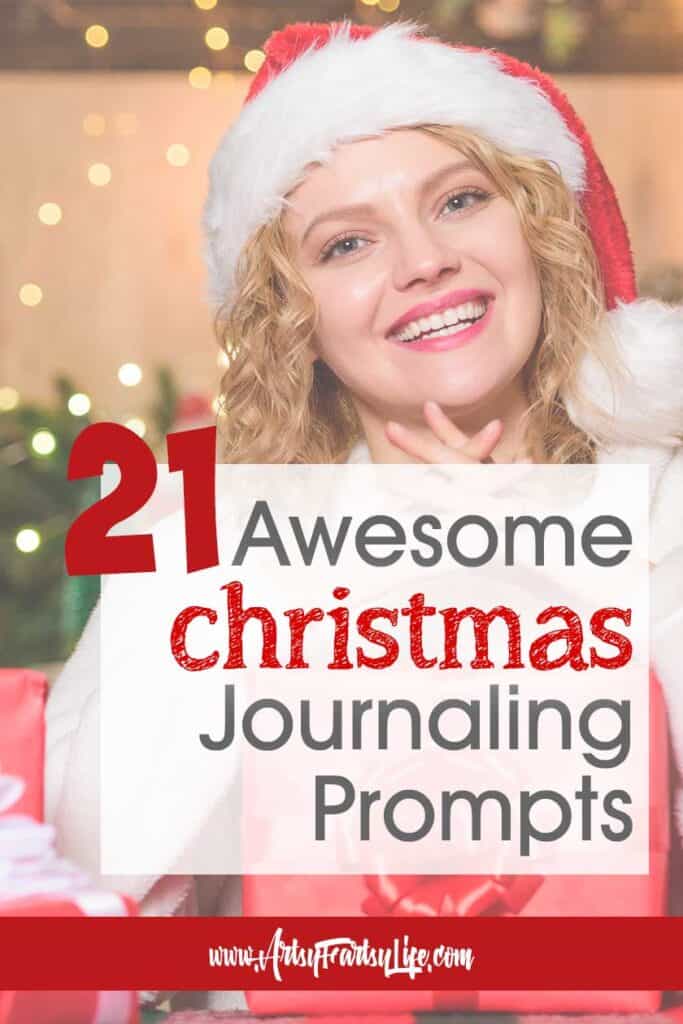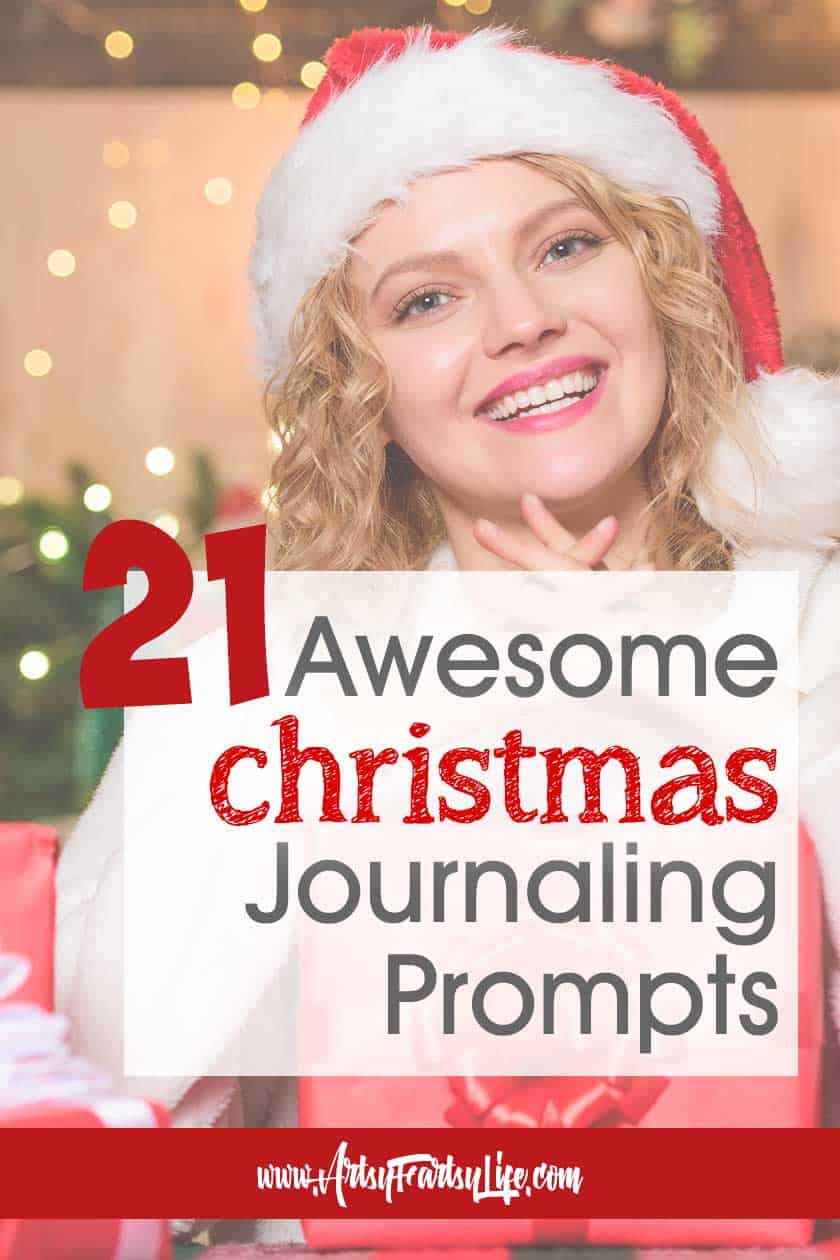 Christmas at its core is a religious holiday. Sure, it's become very commercial, but focusing on the meaning of the holiday, whether you are religious or not, can take some of the commercial out of the commercialism of Christmas.
Taking time to reflect on what really matters to you, your friends and family can make for an amazing way to connect with the spirit of the holiday season!
In our family we spend time looking back at years of memories after all the presents are opened and everyone is sitting around happy and full!
Christmas Journalling Themes
If you are a doodler or junk journal person like me, you might want to start with some pictures or drawings. Here are a few images you might want to incorporate into your pages…
Jesus, Mary & Joseph
Manger
Three Wise Men
Santa
Elves
Bells
Stars
Pine trees
Christmas trees
Ornaments
Snowmen
Mittens
Reindeer
Candles
Colors for Christmas Journals
We all know the standard red and green for Christmas, but there can be some fun other color combinations for Christmas!
Gold, Ivory and Cream
Silver, White and Blue
Red, Turquoise and White
Lime, Pink and Purple
Christmas Journaling Prompts
Here are some journaling prompts to get you started.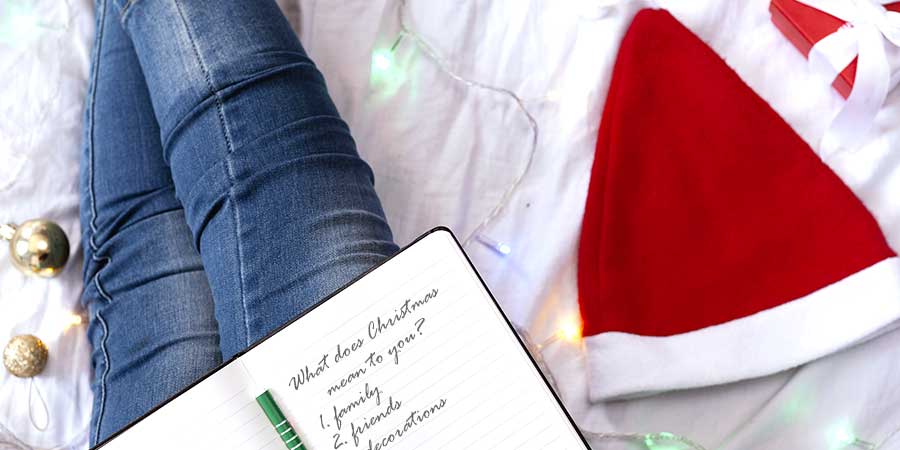 What does Christmas mean to you?
If you could go back to the original nativity, what would you say to Mary and Joseph?
What is your best Christmas memory?
What is your worst Christmas memory?
If you could get each person in your family any Christmas gift you want–even if it is very expensive or difficult to get. What would you give each person and why?
Write about the best Christmas present you have ever received. Why was it so special?
Write about the perfect Christmas Day.
What is your favorite Christmas book or movie and why?
Do you go to church at Christmas?
Do you prefer giving or receiving gifts?
What is your favorite family Christmas tradition?
What is your favorite Christmas song and why?
Who are you giving gifts to this year?
Which gift are you most excited to give this year?
What is your favorite thing about Christmas?
What is the best gift you've ever received?
What are you thankful for at Christmas?
If you could give one gift to the world, what would it be?
How does Christmas make you feel?
What is your earliest Christmas memory?
What are your favorite Christmas smells and why?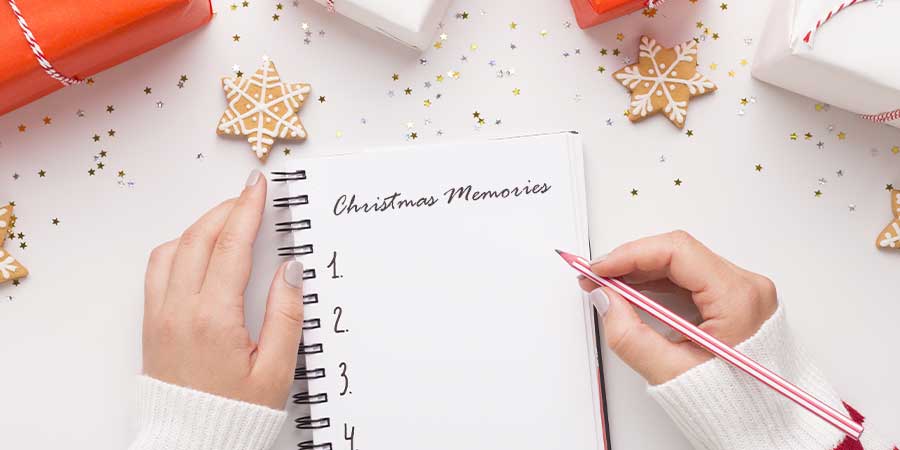 Christmas Creative Writing Wrapup
If you love Christmas like I do, you will be so happy in few years having those memories to remind you as your parents age and your kids grow up!
Having a Christmas journal is like getting to peek back into a different time and see what all was going on during that holiday season!