Today we are going to test out mylar stencil material and make some reusable stencils with the Cricut Joy! Tips and ideas for how to use this little cutting machine to make big art!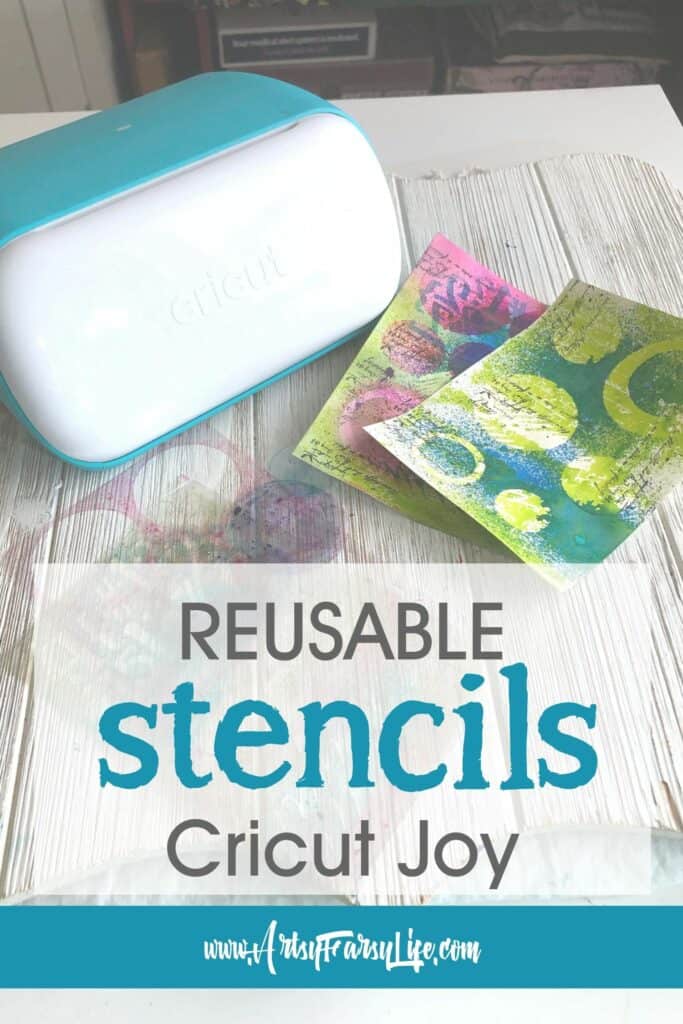 please note :: as an Amazon associate I earn from qualifying purchases, read my full disclosure policy here
My Cricut Joy Story
I don't know about you, but I always like to know about the person I am reading about! So here is my Cricut Joy story!I have been a graphic artist since about 2001 and spend A LOT of time on the computer blogging and making pretty pictures.
So when I heard about a cutting machine that worked from the internet, I was NOT INTERESTED! I didn't need to spend anymore time on the computer… my art was my escape from the computer!
But then Cricut came out with a dinky little machine that was SIMPLE to use and I thought, THIS I can get behind!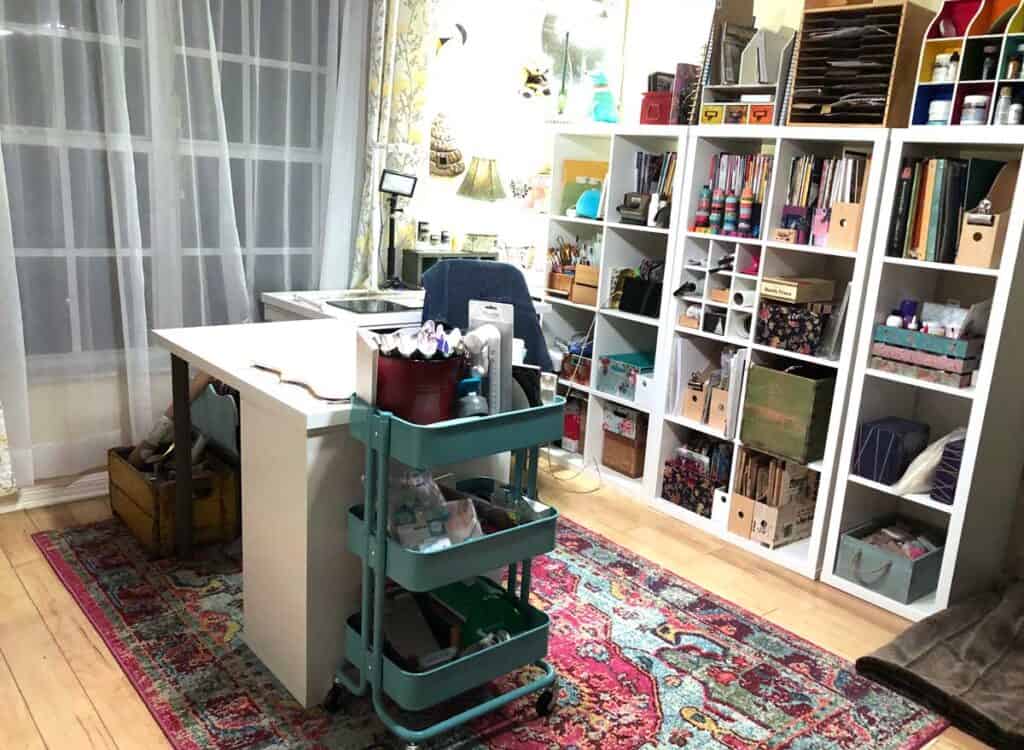 See that little teal thing in the top left corner of my bookcase? That is how big the Joy is… I keep it right beside me so I can yank it down and use it at a moments notice!
Full Reusable Stencils On The Cricut Joy Tutorial
Products Used In The Video
Cricut Joy Reusable Stencil FAQs
I had so many questions before I made these stencils! Here are things I wondered about beforehand!
How Heavy Are These Stencils?
The mylar that is recommended for the Joy is 4 mil, meaning it is pretty thin. I would say these are MUCH lighter than pre-made stencils, but because they are thin plastic you can use them over and over again.
How Intricate Can You Make Your Design?
I made some stencil designs that were super fine and intricate and they "worked". That said, knowing what I know now, I would make fewer cuts and leave more of the plastic whole in the 6.5″X4.5″ shape to make make the stencils more robust.
Where Can You Get Stencil Designs To Load Into Cricut Design Space?
You can make super easy shape stencils with the design space. If you want something more complex I tend to go to Creative Market and look for SVG files. SVG files are just a kind of file that the design space uses (like .doc files are Word Document files)
How Have My Stencils Held Up?
I have used my stencils (and the cut out masks) quite a few times and they are holding up well! The mylar is a plastic so unless you melt it or tear it, it should outlast you.
How Does The Cricut Joy Cut Out The Stencil?
The Joy makes repeated cuts in the plastic. Sometimes big sweeping arcs and sometimes just a quick little slash.
Pro tip… you might want to make two cuts using the same pattern so make sure it goes all the way through the plastic!
Step By Step Guide To Making Reusable Stencils
Yield: 4
How To Make Reusable Stencils On The Cricut Joy Cutting Machine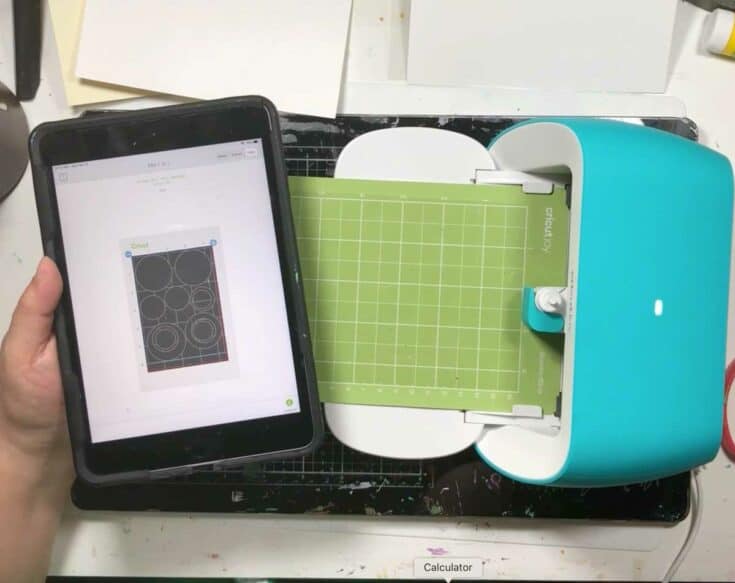 Tips and ideas for how to use the Cricut Joy cutting machine to make reusable stencils for art journals or mixed media art projects.
Materials
Tools
Instructions
Purchase mylar plastic sheets to use for your stencils



Cut sheets to 6.5"X4.5" to fit on the Cricut Joy cutting mat



Place mylar sheet on the Cricut Joy cutting mat



Open Cricut design space and select your design



Select your material (I choose heavy cardstock)



Load your cutting mat in



Click Go



Cricut Joy will cut out your stencil