I love using these Christmas card collage pages in my junk journals and scrapbook pages, but they would be great as Christmas card fronts or even Christmas gift tags! Plus they come with a free commercial license for printing!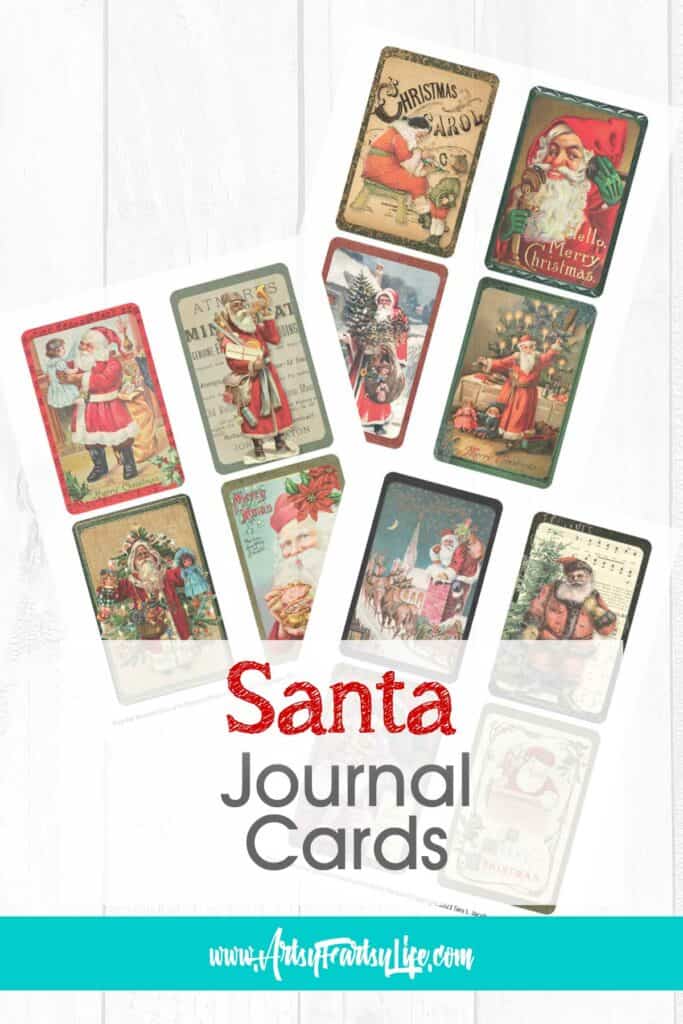 Please note: This article contains affiliate links, and that means that I may earn a commission if you buy something. Read my full disclosure here.
All The Santa Christmas Card Collage Sheets
I love having fun cards like these to use in my mixed media artwork! Here are all the Santa Christmas card fronts in one place so you can see if you like them!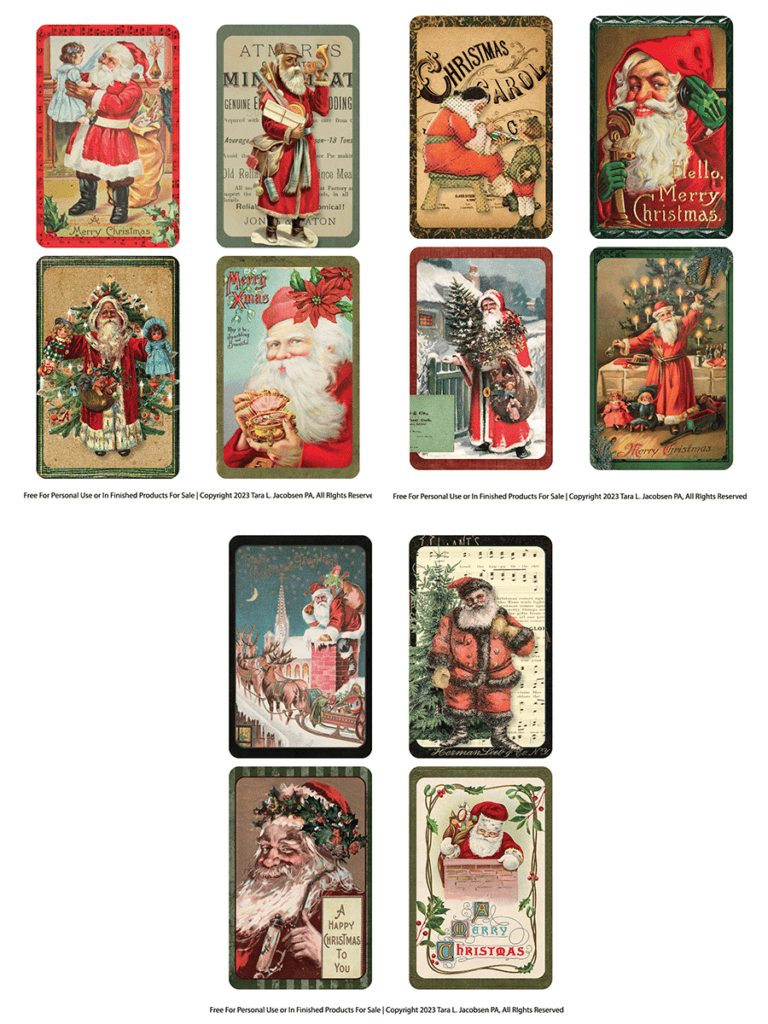 Why I Made These Christmas Cards
I know "Christmas Cards" are a real thing, but I use these as tags for my art journals rather than mailing them other people!
I was trying to figure out what kind of ephemera I wanted to make for you this year and I thought, why not focus on the big guy, Santa Claus!
My mom (gone for over 25 years now) LOVED all things Christmas and especially loved Santa statues so he has a doubly happy place in my heart!
Why Are They Free?
I am so blessed to have ads on my website which lets me take the time to make freebies like this for you and me to use in our artwork.
And no! You don't have to click on the ads to help, just being here helps, but if you did want to help, share this page with your favorite Facebook group or pin it to Pinterest!
For these cards I used a combination of my creativity and Graphics Fairy images to make them.
Free Commercial License For Printing
I love being able to support other small businesses by permitting commercial use for these free printables! Functionally as long as you print them out first, you have my permission to use them any way you want!
Here are a few ways that people have used them in the past:
Printed out and used as Christmas card fronts for sale as sets
Used as table place settings and decor for interior designers and party planners
Made into Christmas cards for kids in school to give their parents
Sold whole as collage sheets
You can do almost anything as long as you print them out! There is no license to sell them digitally in any form (so no saving to drive, or sell them on POD products).
If you do want to share them with a friend, send her the link and she can download them herself!
How To Print These
I sent these out to print at the UPS store around the corner for the longest time! Now I print them on my fancy new Epson Ecotank ET-2800 which is the perfect mix of affordable and a good printer!
I like to use a heavy weight cardstock to print them on, it feels like they print more brightly and I can use them in my junk journals without having to reinforce them!
How To Download The Christmas Card Printables!
These printbables and SO MANY MORE are available in the freebie library! Click the link to sign up and get your password! if you already have the password, click here and get your free Santa printables!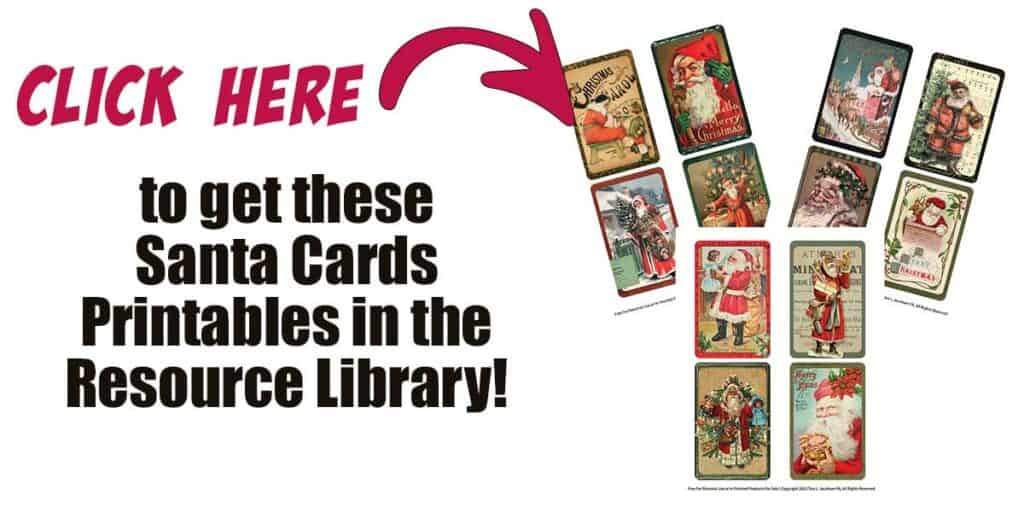 Santa Christmas Card Printables Wrapup
Oh my gosh, I love how cute these turned out and can't wait to see all the fun cards, junk journals and scrapbook pages you make with these!
If you do make something, please send pictures that I can add to this post so the other people can see your work! tara@marketingartfully.com