Looking for a way to bring vintage Christmas charm to your artwork or home decor? These vintage printables are beautiful and fun to use during the holiday season. There is a free commercial license for printing so you can even sell these in your shop or craft show!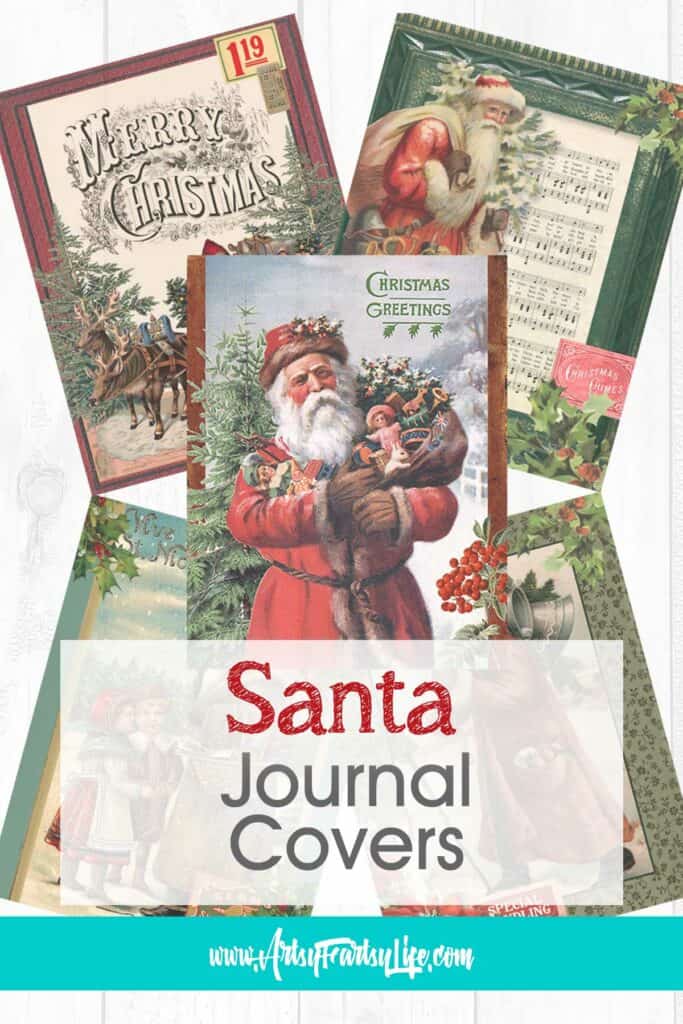 Please note: This article contains affiliate links, and that means that I may earn a commission if you buy something. Read my full disclosure here.
All The Santa Journal Page Printables
I love seeing what I am going to get before committing to scroll down and get them! Elevate your holiday decor with these stunning Santa Journal Covers or Wall Art printables. Unleash your creativity and enjoy the festive vibes.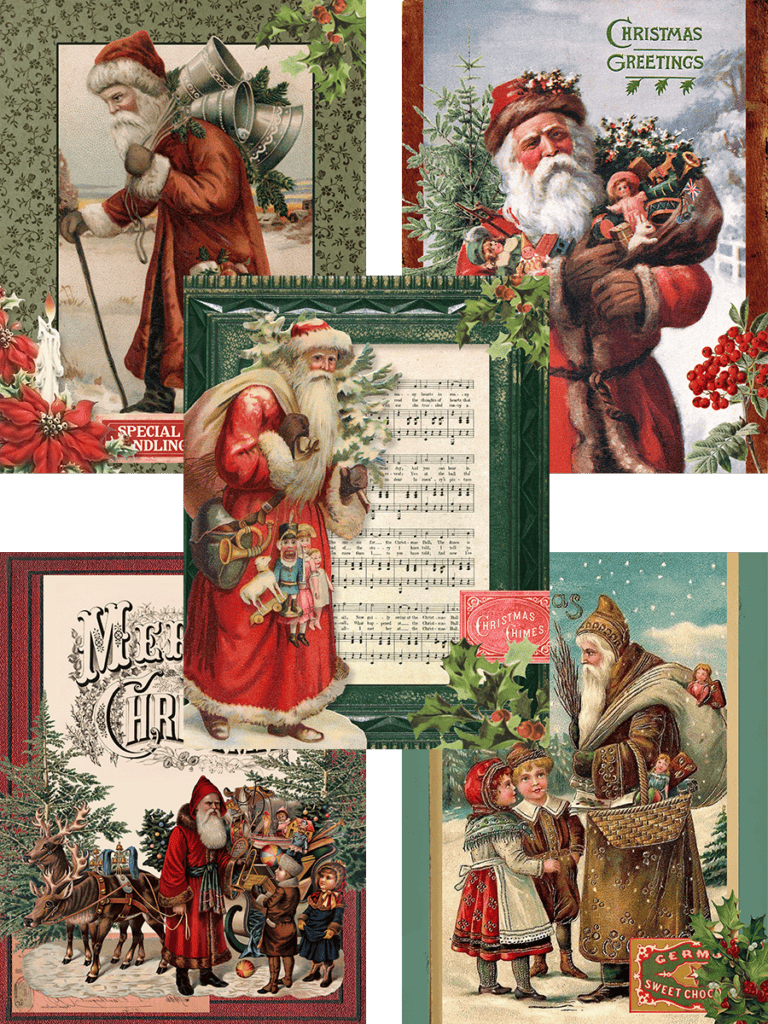 Why I Made These Free Christmas Printables
I made these adorbs Santa journal pages and wall art printables for me! Yes, that is right, I am a Christmas nut and will be using them in an upcoming Christmas art journal… whoo whoo!
Also, this is my year of freebies, so I am giving away something really cool every week and this week is the last Free Christmas printable! Click the link to see all the other cool Christmas freebies that are available!
For these I used a combination of Creative Fabrica images, Graphics Fairy public domain images and my creativity!
Why Am I Giving Them Away For Free?
I KNOW, I could make the big bucks by selling them on Etsy or even on my own site, but the only things I actually sell are full art journals and art journal classes!
The rest is free…. I am so blessed to be able to help all the gals who can't afford to buy everything and give away loads of cool printables.
Commercial License For Printing
Because I designed these pages myself, I have the right to license them any way I want and I choose to give away the commercial license for printing. Here are some of the ways that people have sold these in the past:
❥ Made into art journal covers and sold at a craft fair
❥ Used as table toppers by an event planner at a function
❥ Printed out in a smaller size and sold as a Christmas card set
Functionally, as long as you print them out first you can use them any way you want. There is no license to distribute these digitally.
If you do want to share them with a friend, just send her the link to this post and she can join the freebie library herself!
How To Print These Santa Journal Pages Out
I like to print these out on a heavier weight cardstock (whether I am going to laminate them as a planner cover or not).
I just think they print out more colorfully and I like the heft of the card stock rather than just using copy paper.
They are formatted to print out on 8.5″X11″ paper.
Get The Santa Printables!
You can download these and many more freebies in the resource center! If you already have the password (I send it in the weekly email) you can enter the freebie library here!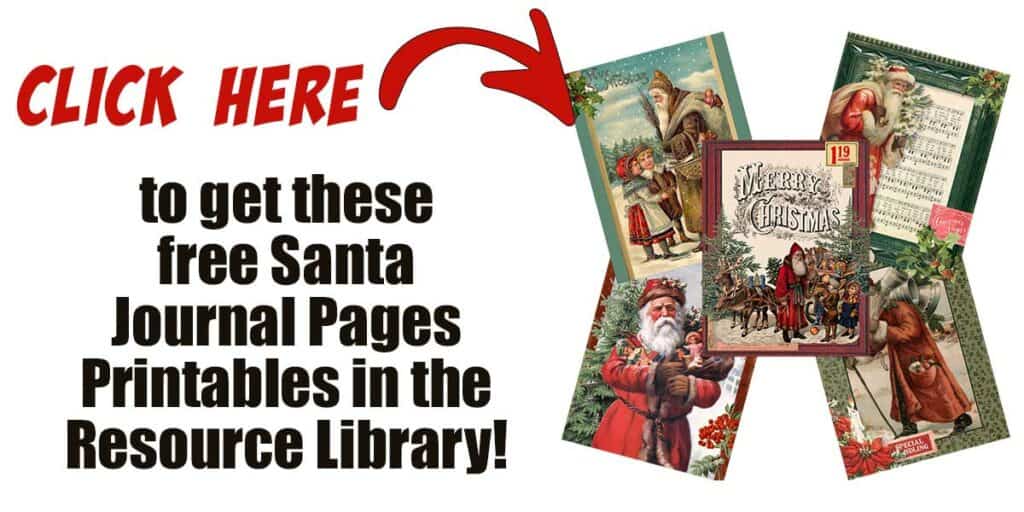 Free Printable Santa Journal Pages or Wall Art!
I hope you love these Santa printables as much as I do! I had such a fun time making them, remembering how much my Mom loved Santa Claus and decorating with them each year.