These amazing Christmas Tags are perfect for Christmas junk journals, Christmas gift tags, holiday parties and more! As an added bonus, they include a free commercial license for printed products!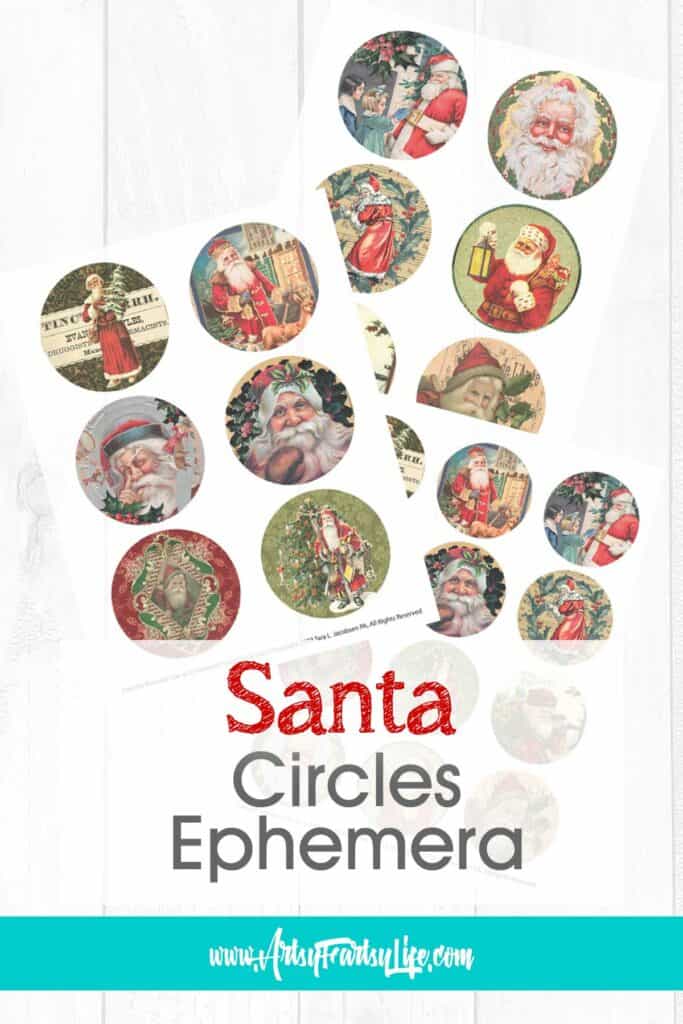 Please note: This article contains affiliate links, and that means that I may earn a commission if you buy something. Read my full disclosure here.
All The Free Printable Santa Gift Tag Circles
I know I like to see all the free printables I am going to get before committing to the scroll, so here they are in all their "Santa-glory"!
I feel like they turned out so darn cute and will be perfect for your Christmas crafts or used as printable Christmas gift tags!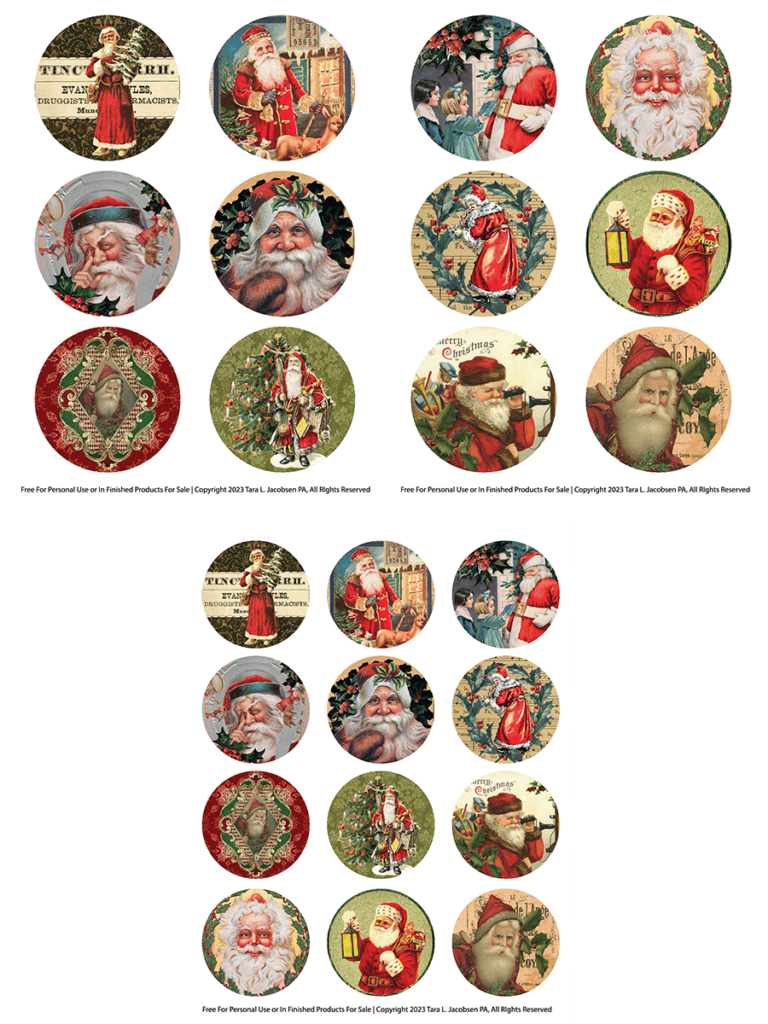 Why I Made These Santa Circles
Okay, so first off, my making circles is a super funny story! My besty wanted circles and I was like, as a graphic artist making circles is the second hardest after rounded rectangles, oh the trauma behind the scenes you never know about!
But I decided to be brave and start making circles and then figured out that these are great for all kinds of things like junk journals, but also as gift tags or to use as place settings at your holiday table!
I used a combination of Graphics Fairy images, Creative Fabrica images and my own creativity to make these for us!
Why Are They Free?
The next biggest question I get is why I would give away these printables for free when I could sell them on Etsy and make a couple of bucks for them.
Well, many of my peeps are not in a position to buy loads of digital downloads, AND I like giving away super high quality images that I would use in my own journals!
Oh and I am blessed to have ads on my site so when you visit a page I make a wee bit of money which helps me to take the time to make these free printables for us to use in our crafts and artwork.
Commercial License For Printing
I include a commercial license for printing with this set! This means that as long as you print them out first you can use them in items you list for sale.
Here are a few ways that people have sold them!
Sold whole as collage sheets at a craft fair
Cut up and used as a "gift tag pack" at a school fair for a fundraiser
Used in a junk journal for sale on Etsy
Functionally, as long as you print them first you are fine! There is no license to distribute these pages digitally.
If you do want to share them with a friend you can give her the link to this page and she can download them herself!
How To Download And Print Them
These Christmas collage pages and other holiday printables are included in my free resource library! There you will find hundreds of pages of printables that you can use for free in your artwork!
I like to print these on a heavier weight paper like Bright White Cardstock or presentation paper. This makes them a bit sturdier and able to withstand more use in a junk journal or as printable Christmas gift tags.
They are formatted to print out at home on 8.5″X11″ paper. I use a Epson ET-2800 Ecotank printer which to me was the perfect combination of affordable, but still printed a lot of pages before I had to refill it.
Get The Christmas Circles Printables
You can sign up for the freebie library here or click the picture below. There are so many cool freebies in there for you to use!
If you already know the password (I send it out weekly in the email) you can click here to enter the library!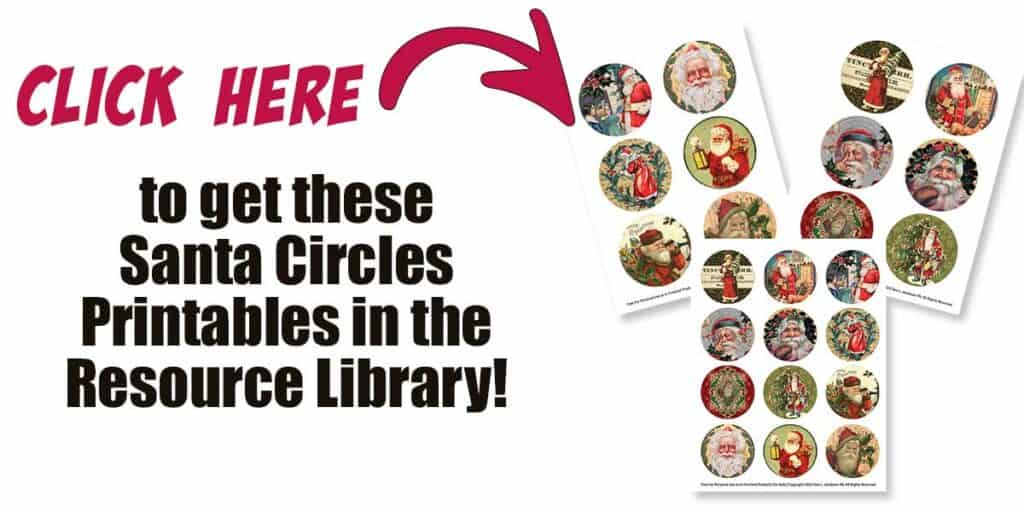 Free Printable Santa Circles Christmas Ephemera Wrapup
Whether you are going to use these in your junk journals, mixed media artwork or as holiday gift tags, I hope you love these Santas as much as I do! I feel like this is my Merry Christmas gift to you!
If you have any suggestions for other free Christmas printables that you would like me to make, shoot me an email, tara@marketingartfully.com and let me know!