If you are looking for an easy way to do little die cuts for your scrapbooking or junk journals, I can't recommend anything more than the Sidekick. As an adult craft junkie, this tool fits perfectly into my small craft room and works great!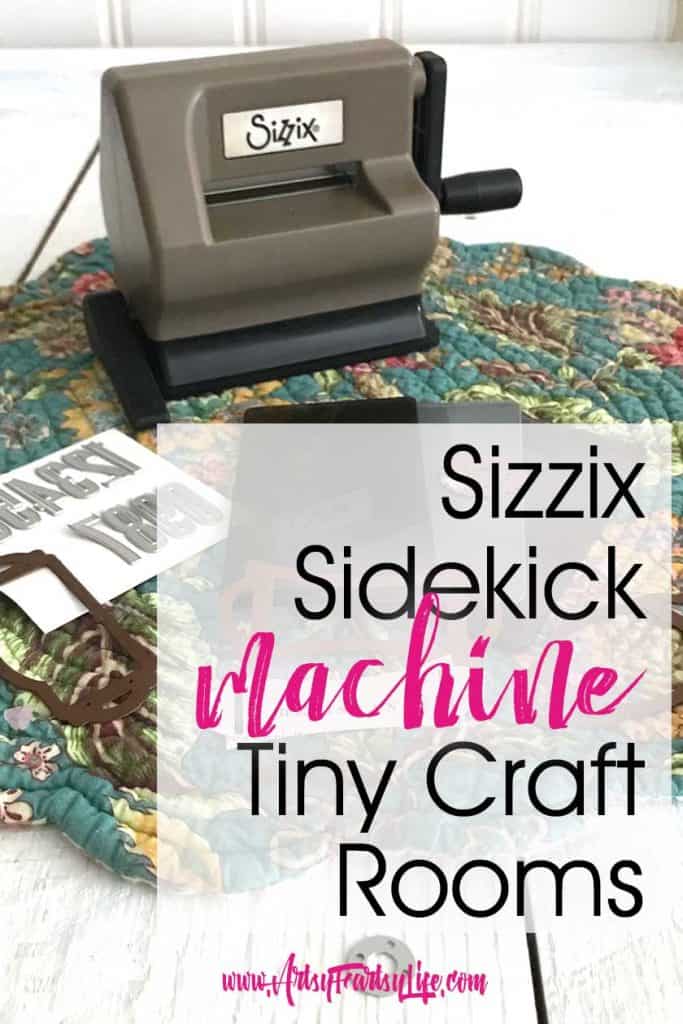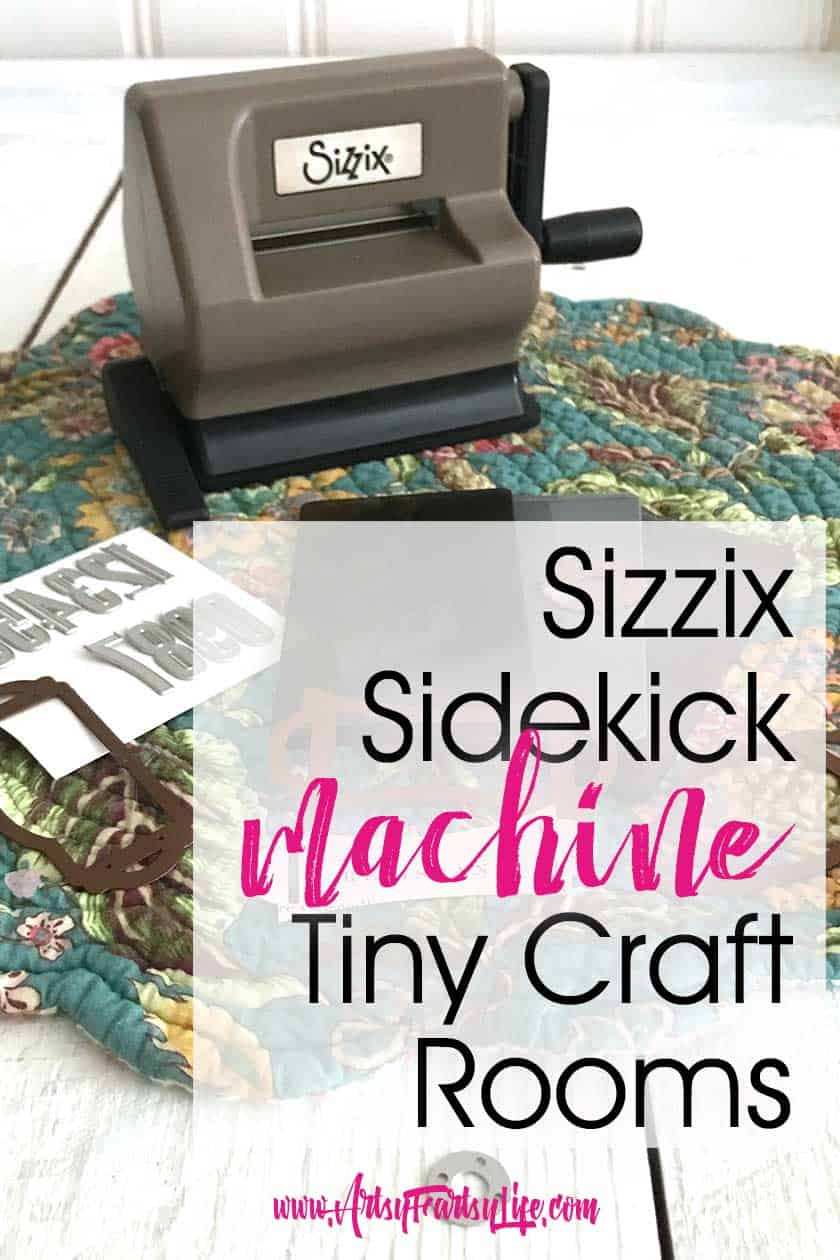 Please note: This article contains affiliate links, and that means that I may earn a commission if you buy something. Read my full disclosure here.
The Sizzix Sidekick History
Isn't it funny when you find out something that you thought was brand new has been around longer than Moses? Well the earliest I have found references to the Sidekick and Cuttlebug is 2006… what?!?!? I am sooo late to the party!!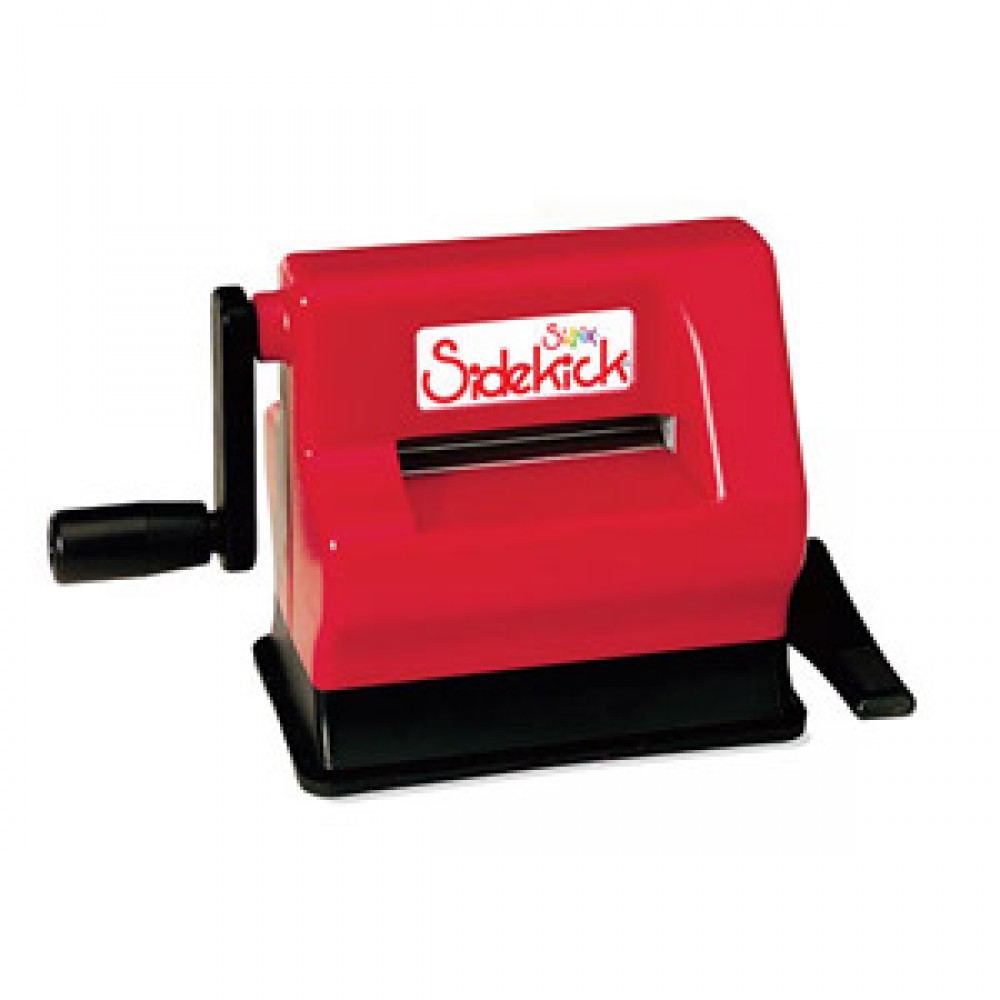 That said, back when the Sidekick launched it was red and you had to have super special dies (they are red ones and square… there are tons of these for sale on Ebay
!)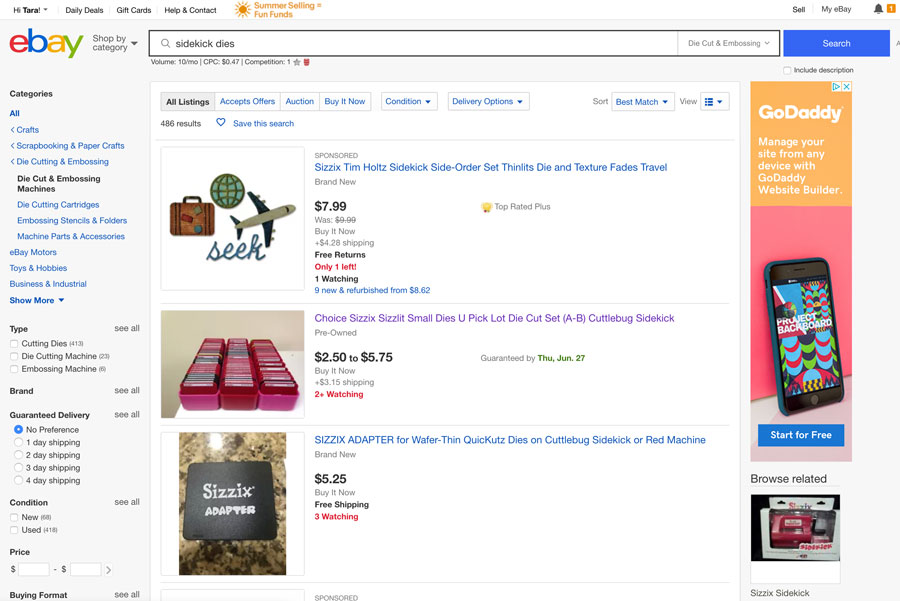 It seems like these dies are perfect to use with the old red sidekicks and will still work with the new sidekicks!
The Tim Holtz Sidekick & Side-Orders
In 2019 Tim Holtz launched his own version of the Sidekick!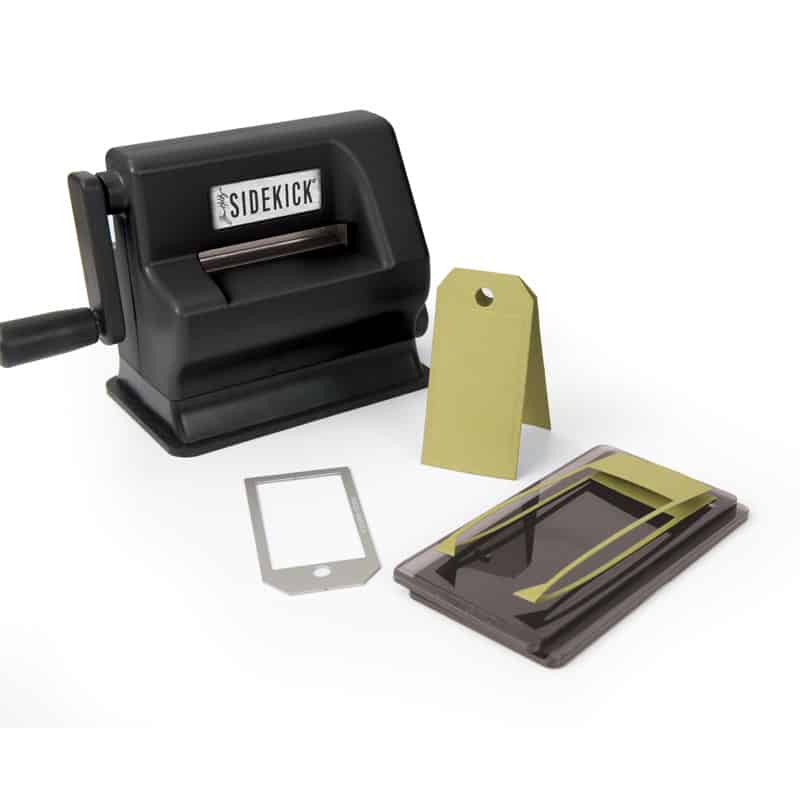 This is the one that I have, the Sizzix Sidekick Starter Kit! It came with cutting pads and embossing plates, a tag and hole die, embossing folder, some stamps and the machine.
Tim also has these little "Side Orders" that are specifically designed with embossing folders for the tiny cutting plates.
So that was the official version of how the Sidekick works, here are my takes on it!
Sizzix Sidekick Video
Using Regular Dies
I LOVE that I can use any of my regular Thinlets or metal dies in there!
The only constraint is that you can't go any wider than the size of cutting plates which are 2.5″ or 6.5 cm.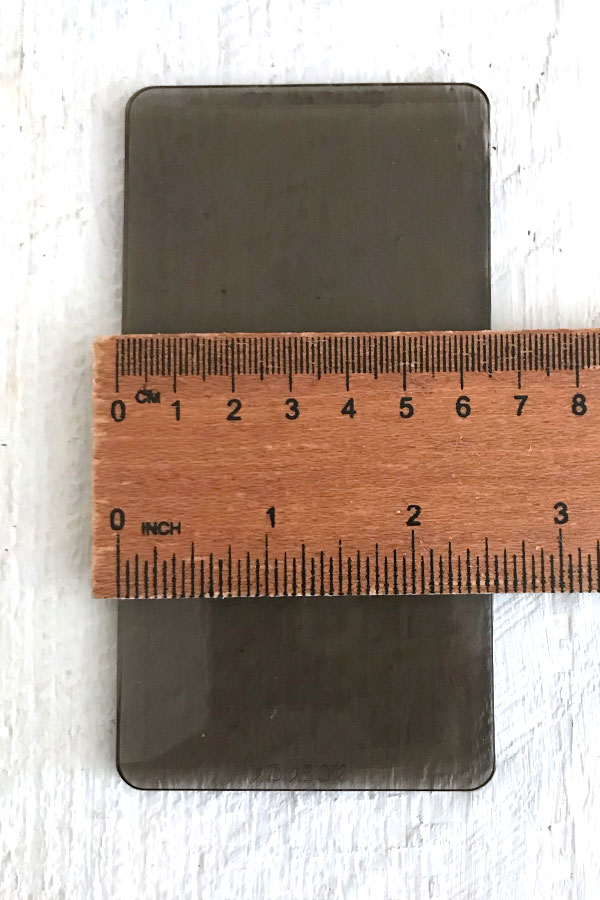 You can use ANY thinlets dies that will fit… this is a set that I just ordered that I can't wait to use!!
But wait, there is more! You can use those super long skinny dies or Cuttlebug embossing folders. They will just cut or emboss as big as the plates are. Thin dies, decorative strip dies and super thin embossing folders work in this machine.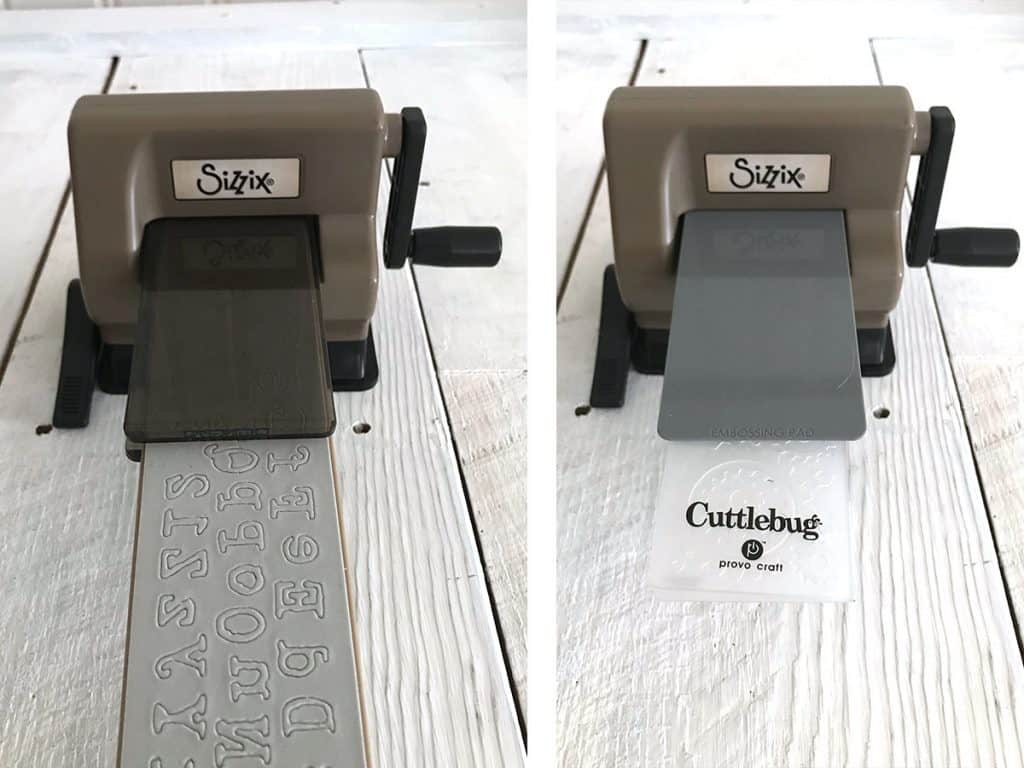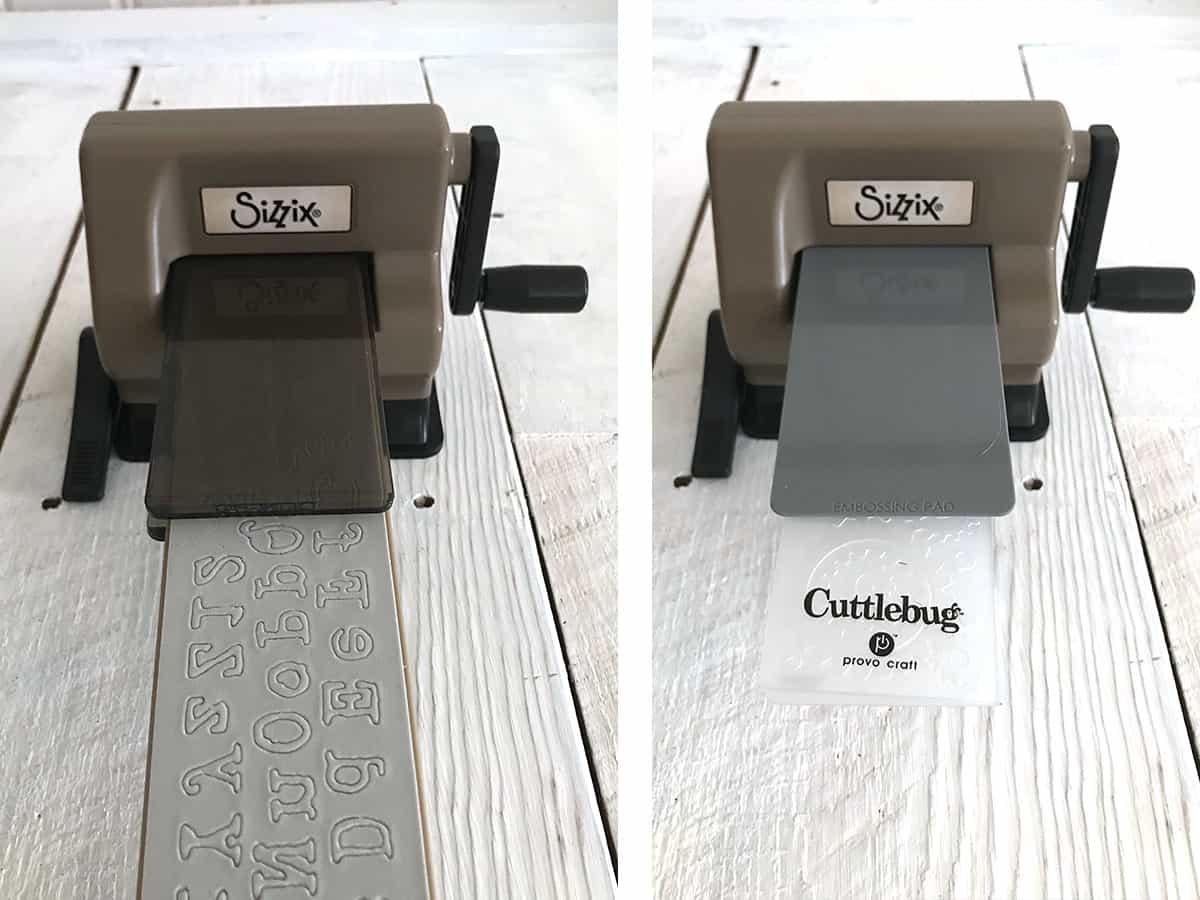 Perfect For Small Craft Rooms
I have found that I am WAY more likely to use the Sidekick that is sitting beside me on my desk! I have a small craft room set up in our converted dining room and don't have a huge crafting area.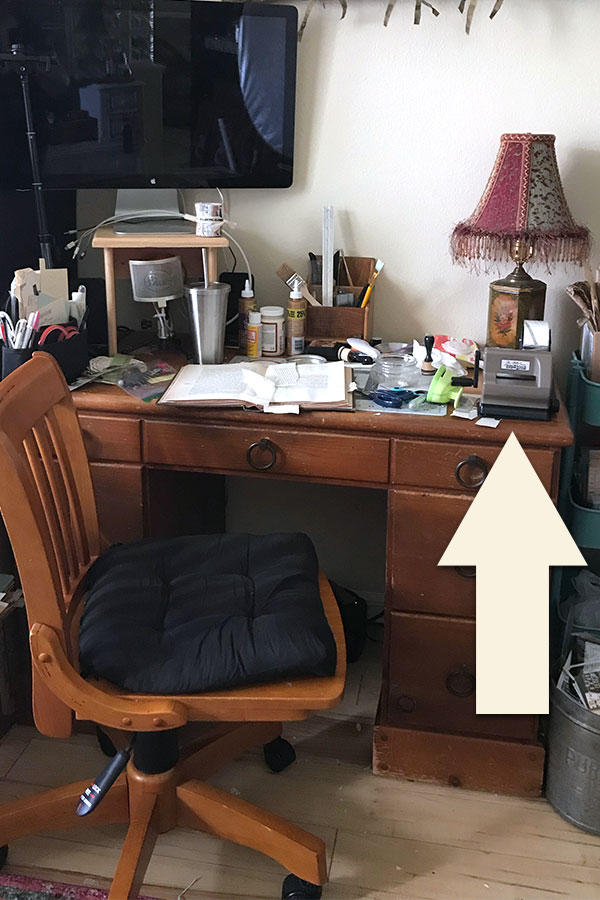 Sorry for my messy desk, but just wanted to give you a visual of how small it actually is!! It takes up just a teeny tiny bit of space!
Sidekick Vs. Big Shot
Okay, now here goes the thing! I really do love my Big Shot, but working with it is a production.
I don't have room to put it my little downstairs crafting area so I have to go upstairs to where it is stored and haul it out. PLUS I try to do as much as I can at one time so it feels like I am working rather than having a fun time crafting.
It really is shocking when you see them side by side and see how much littler the Sidekick is!
The whole thing doesn't take as much space up as the middle of the Big Shot! (my Big Shot is the 6″ one!)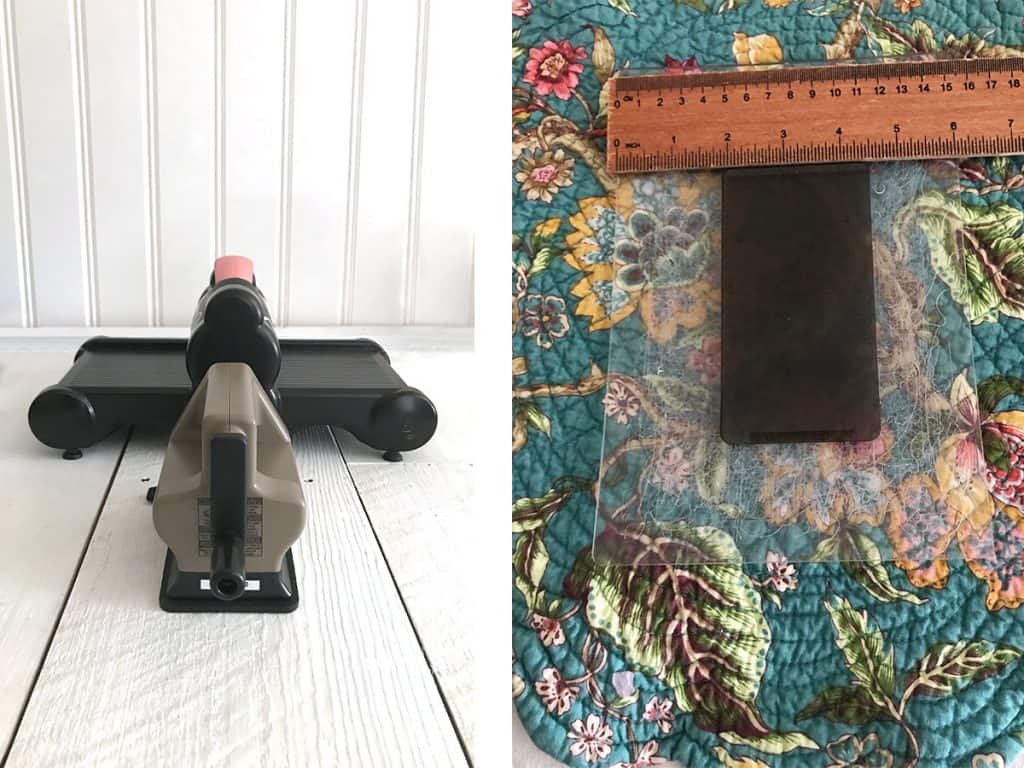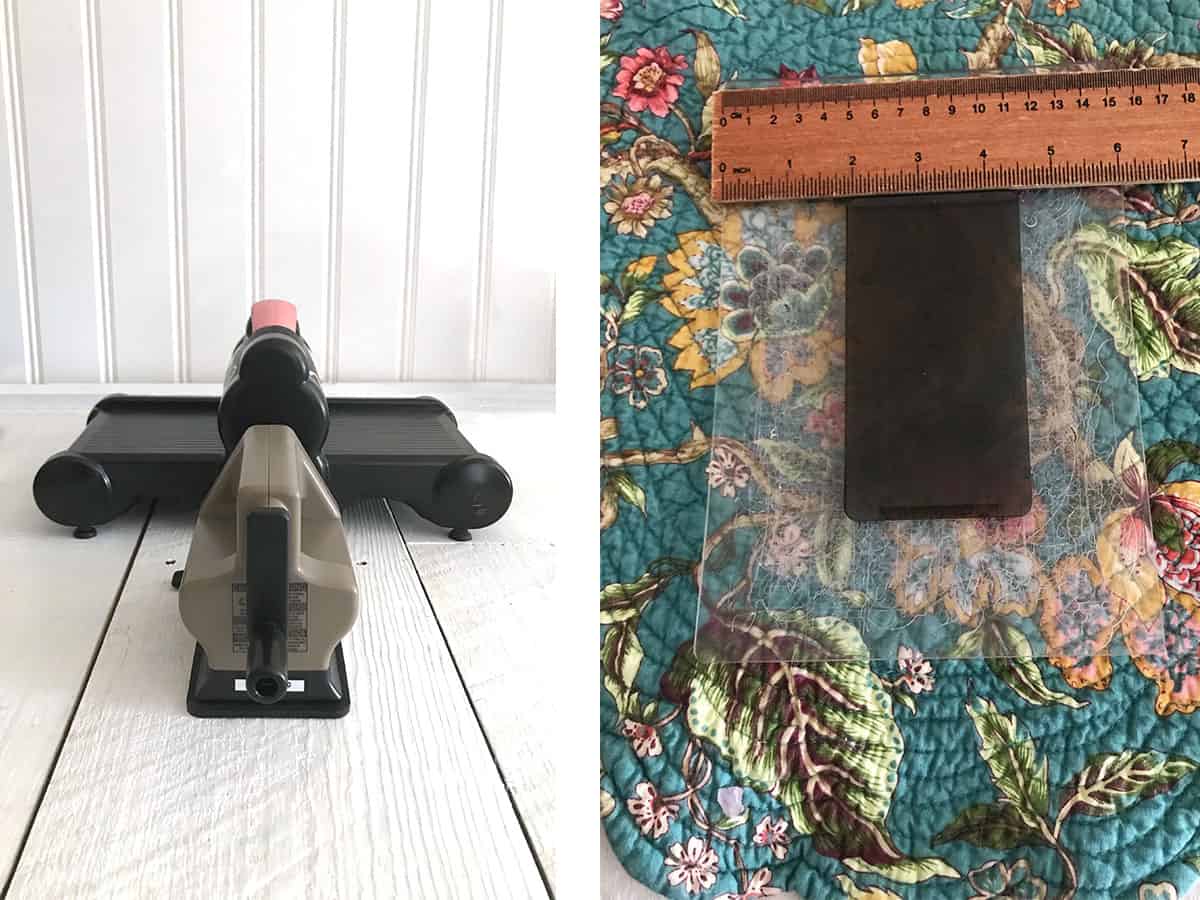 That said the cutting plates are MUCH smaller! They are 2.5″ where the Big Shot ones are 6″.
It also weighs so much less! The small roller machine weighs a fraction of how much it takes to lug around the Big Shot!
Sizzix Sidekick FAQs
I know I had A LOT of questions before I got my Sidekick, here are a few things that you might be wondering too!
What is the difference between the regular and Tim Holtz Sidekicks?
The machines are different colors and the "starter kits" are different. Tim's comes with a tag, dark gray cutting plates, tag reinforcer die, cling stamps and an embossing folder for the tag. The regular one comes with teal cutting plates, heart circle and flag dies, some cling stamps and a floral embossing folder.
Tim Holtz Sidekick
Regular Sidekick
Are There Any Sizzix Sidekick Accessories?
There are some cool "accessories" that Sizzix has! Here are a few that jump out at me…
Will the dies for the Big Shot work in the Sidekick?
Some of them! As I said before, the long skinny ones will work in the Sidekick, just on the parts that the plates cover. The big steel rule dies will not! Even if the width would work, they don't fit into the opening of the machine.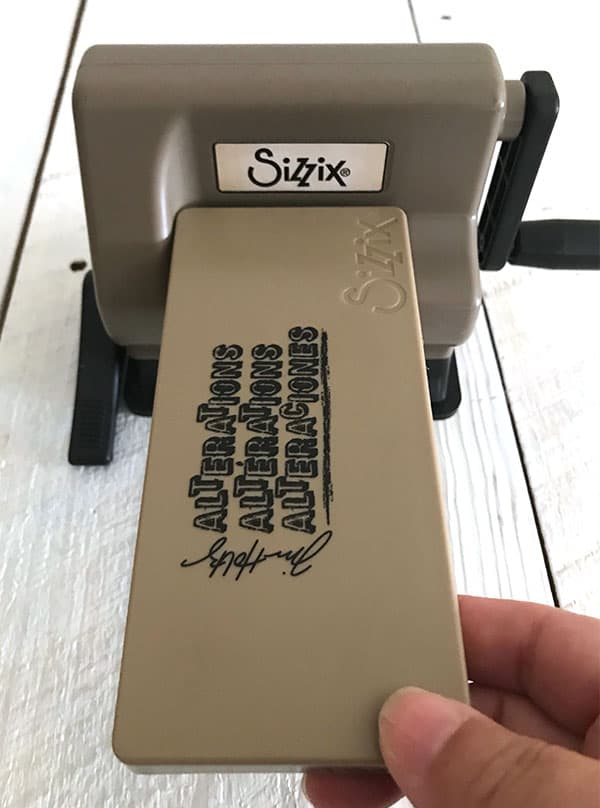 Can you use any of the thin metal dies in the Sidekick?
YES! As long as they are no wider than 2.5″ you can use any thin dies. All the ones I have tried have cut great just using the two plates, but if you needed even more pressure you could just add some padding to the top of the plate.
If you could only afford one, would you get the Big Shot or the Sidekick?
Ohhhh this one is tough… I would for sure get either before I got the Sizzix Big Shot Switch which is an automated one or a Cricut (I like simple). But if money was a consideration I would get the Sidekick because of the lower cost.
You could take the difference and buy more dies and have more diversity in your projects.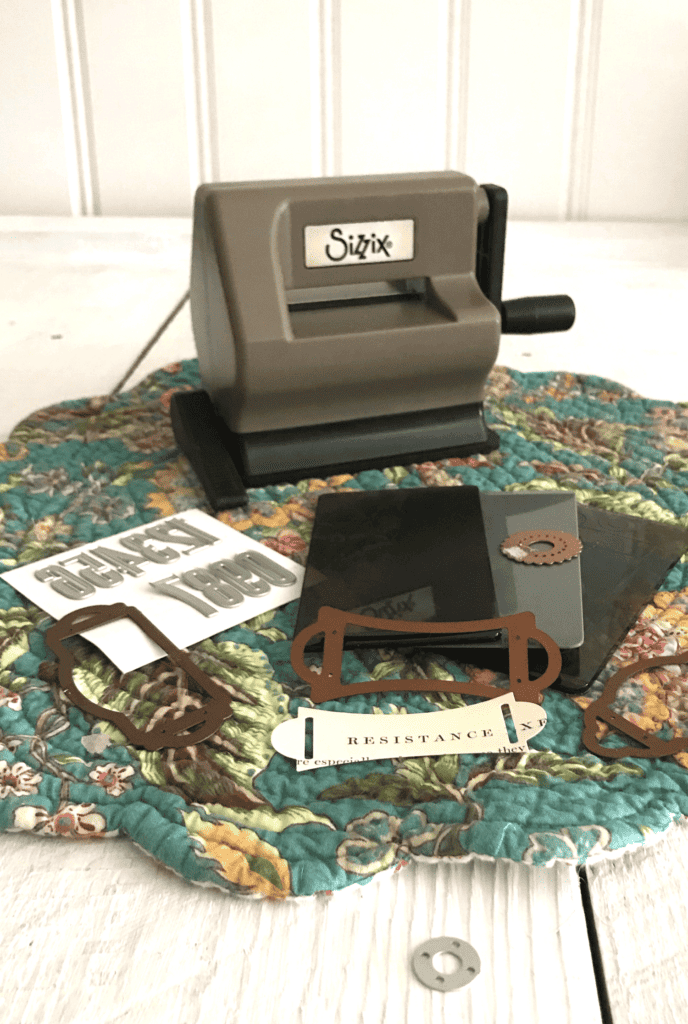 Does it stick to your desk?
Okay, this one is so funny to me! In his demo, Tim Holtz sticks it to his glass craft mat and it works great. I have stuck it to my wooden desk and to my non-cut mat and the built in suction feature works okay for the most part.
That said, one of the biggest complaints I see in the demo videos is that it doesn't stick enough or that it sticks but the machine scoots around on the mat.
For me, it is fine! I just hold the the top handle while I turn the crank and it does a great job.
Sizzix Sidekick Wrapup
I am just getting ready to start a new craft project and it is super fun to think about how I can use all my little dies to add interest!
Having a Sidekick means that I can just pop that tiny machine on my desk, whip out some die cuts and get back to making!