Ready for some vintage ephemera fun? Grab these amazing St. Patrick's Day tags and tickets. Great for junk journals, DIY books, scrapbook supplies and more!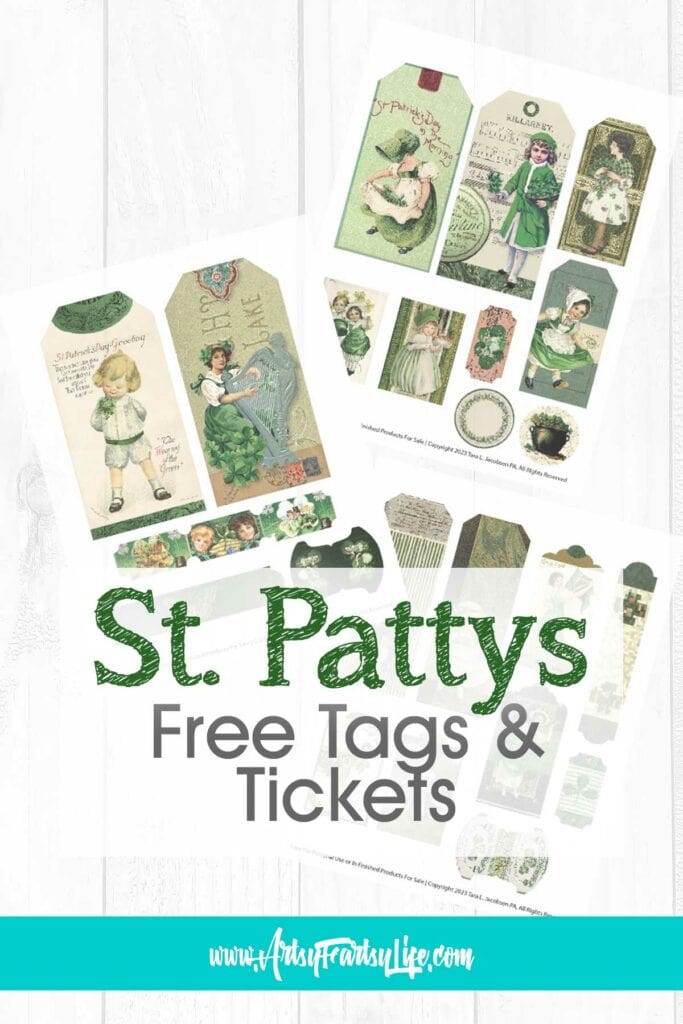 Please note: This article contains affiliate links, and that means that I may earn a commission if you buy something. Read my full disclosure here.
All of the St. Patricks Day Ephemera
I know that I like to see what I am getting before committing to the scroll, so here are all the St. Pattys Day tags and tickets in one place! They turned out so darn cute!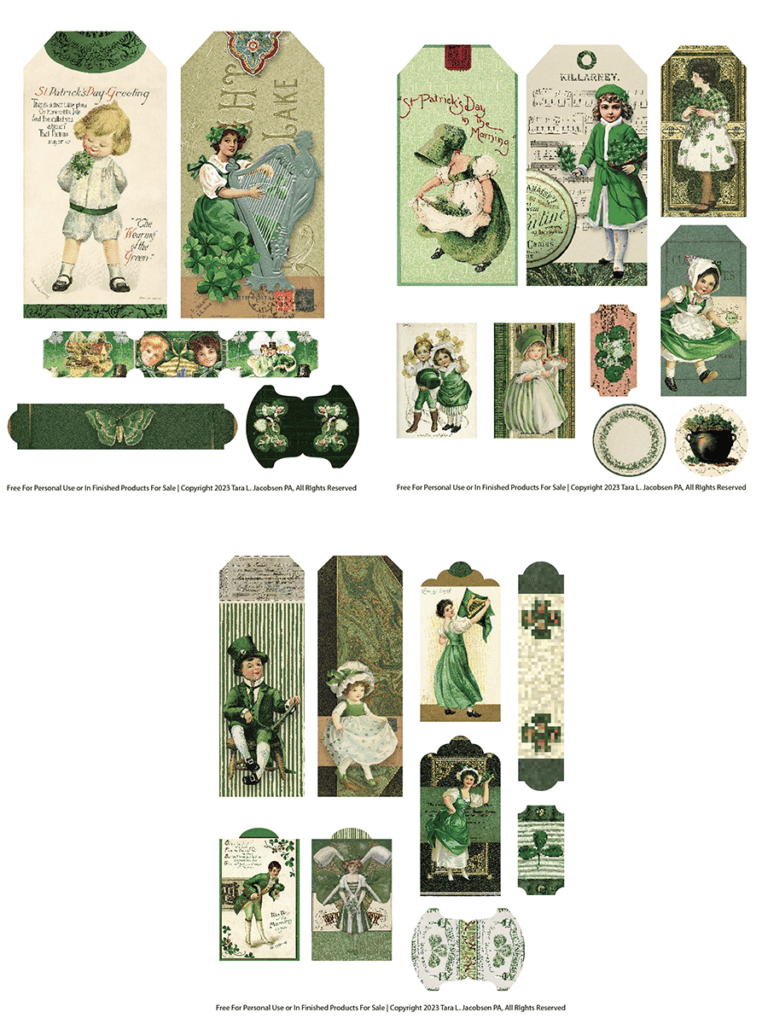 Why I Made These
So first off, one of my goals in life is to have printable ephemera to use at any second of the day (for real!) With that in mind I am doing all the seasons of the year including Free Christmas Printables, Free Halloween Printables and Free Easter Printables!
I also love the fact that my "job" is to sit watching Youtube and making cool ephemera for you and me!
For these collage sheets I used my creativity, public domain images from Graphics Fairy and vintage photos from Creative Fabrica.
Why Are They Free?
I LOVE LOVE LOVE getting messages from my peeps that they have used the free printables to make their art… it makes my heart swell three sizes! And now seeing what they make in the Artsy Fartsy Facebook group is even better!
But one big reason is that I am fortunate to have ads on my website which gives me the time to make these fancy freebies for you and me!
You don't have to click the ads to help, but if you DID want to help you could share this page with your favorite Facebook group or pin it to Pinterest!
Commercial License
There is a free commercial license for printing! That means you can sell anything you make after you print out the collage pages!
Here are a few examples of how the peeps have sold items in the past…
Sold as whole collage sheets in a bazaar
Cut up and sold as gift tags for the holidays
Used as decorations at a holiday themed party by a party planner
Functionally, as long as you print them out first, you are good to go!
There is no license to distribute these digitally. If you want to share them with a friend simply send her this page and let her get all the freebies herself!!
How To Print The St. Pattys Day Ephemera
I like to print these kind of collage sheets out on card stock. I like bright white best because it seems like the colors on my printer show up better!
They are formatted to print out on 8.5″X11″ paper so you can print them at home if you want!
How To Download the Printables
These and so many more printables are available in the freebie library! Either click the link or the image below to get the password! (if you already have the password, click here to enter the library!)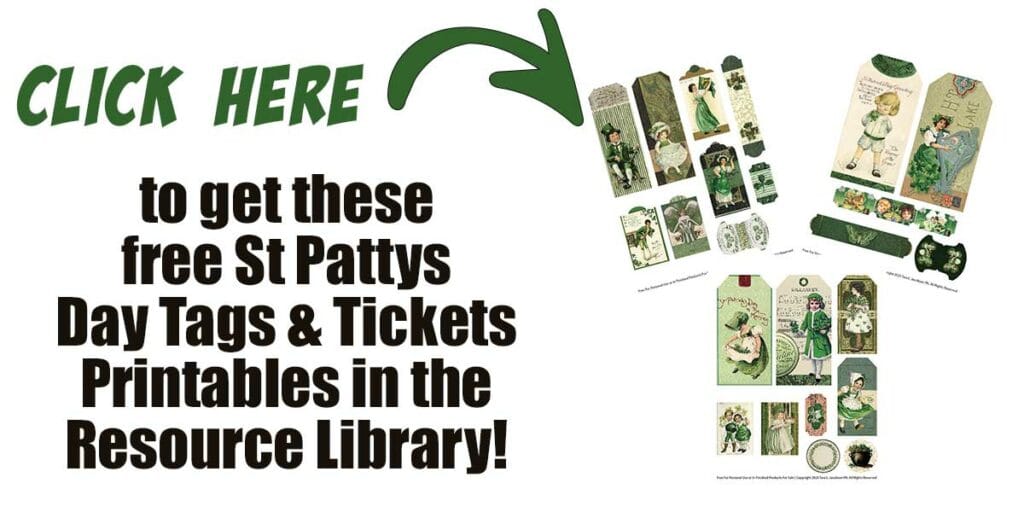 St. Patricks Day Tags and Tickets Wrapup
I hope you love these these cool St. Pattys Day tags and tickets as much as I do! They are maybe my favorite design ever (and not just because my besty is Irish and she loves them too!)
If you have suggestions for other free printables you would like to use in your artwork, shoot me an email ([email protected]) and let me know!