Super fun DIY tutorial for how to use acrylic paint and decoupage to make a cute mail station from a thrift store find! I love making these kinds of projects that give vintage pieces new life!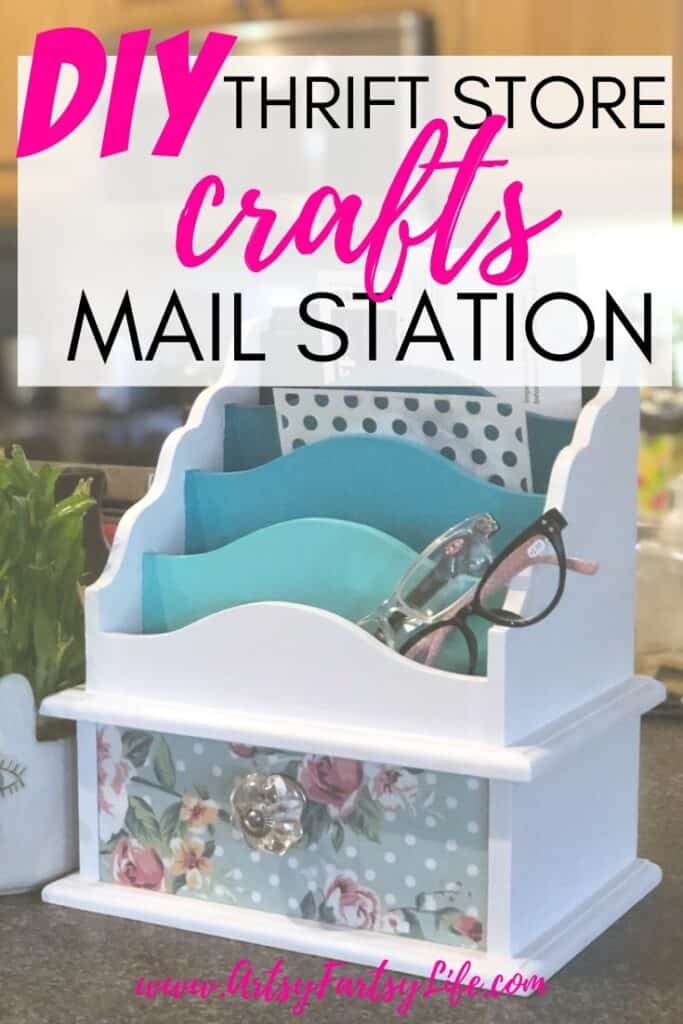 please note :: as an Amazon associate I earn from qualifying purchases, read my full disclosure policy here
Thrift Store Find – Mail Station
I was super excited to find this wicked cool mail station at my local thrift store. It was a little dingy and battered and obviously had been painted before, but I KNEW it could be perfect for holding all the mail on my countertop!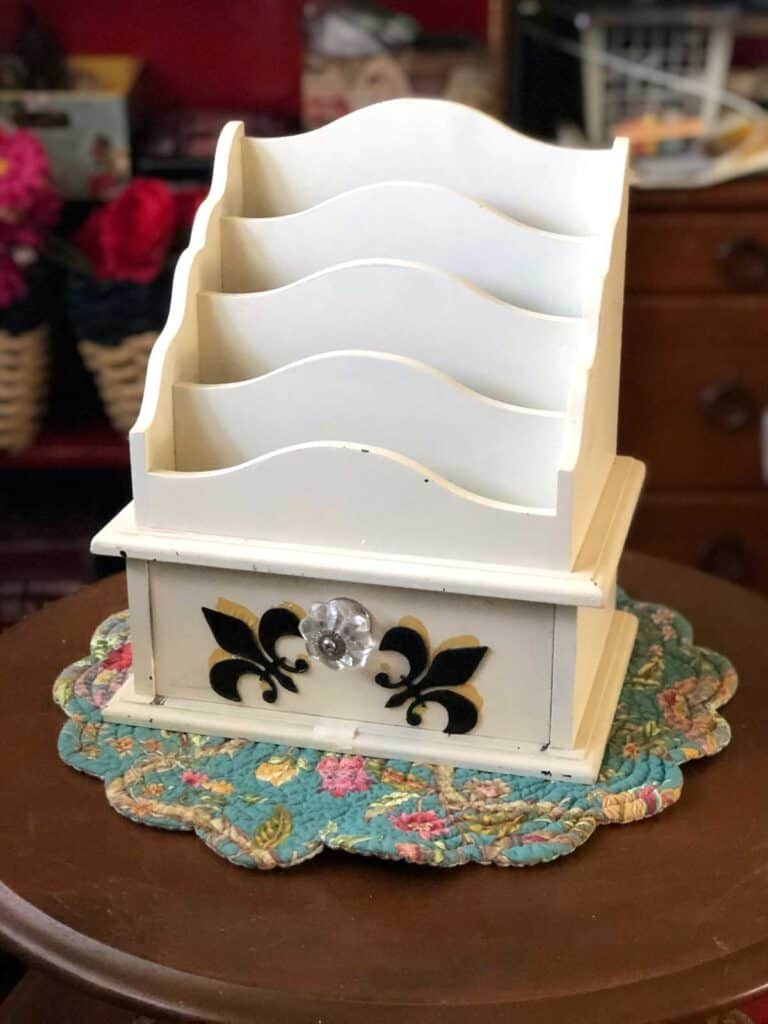 The one thing that I think turned everyone off was the UGLY fleur de lis sloppily glued onto the front!
Luckily those popped right off because the glue had decomposed, and then I lightly sanded the rest away!
Priming The Project
Okay, the next step of any project is to prime it! I either use chalk paint or gesso since both of those will "stick" to other painted surfaces and won't just peel off once they dry!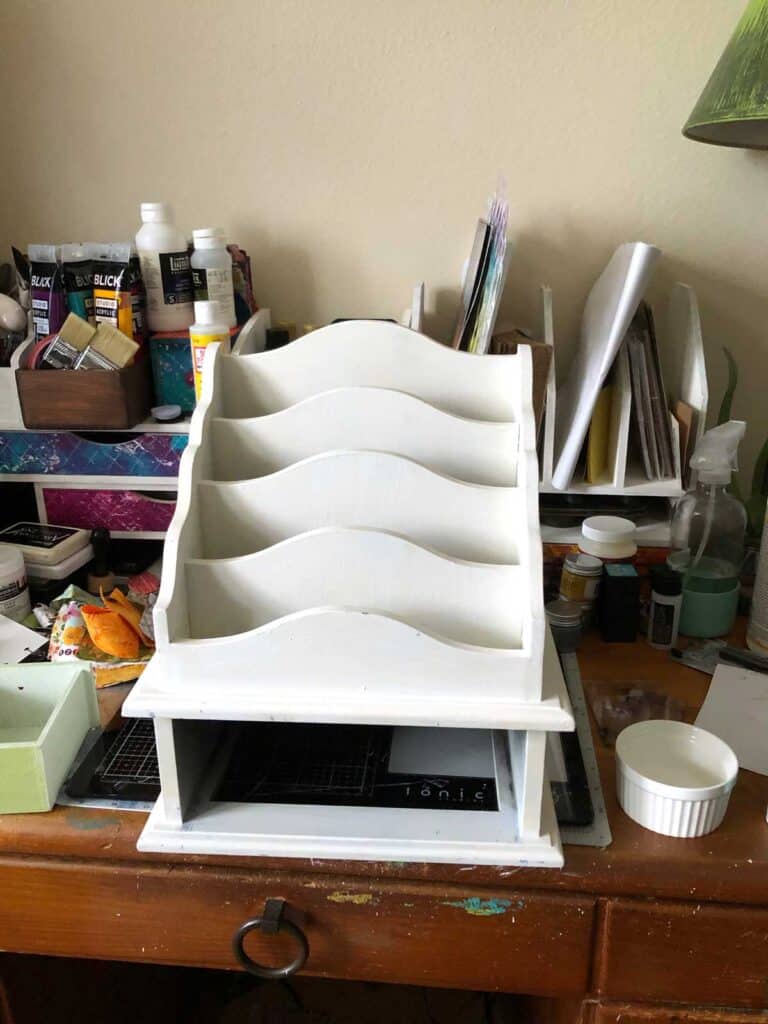 I like using gesso paint because it is cheap to buy and I need it for my papercraft projects anyways!
You could also use "real" paint primer if you have some left over from a past project!
Washi Taping The Edges
I used to use painters tape to mask off my projects but then I realized that washi tape has the same "low tack" properties and I have a TON of it laying around!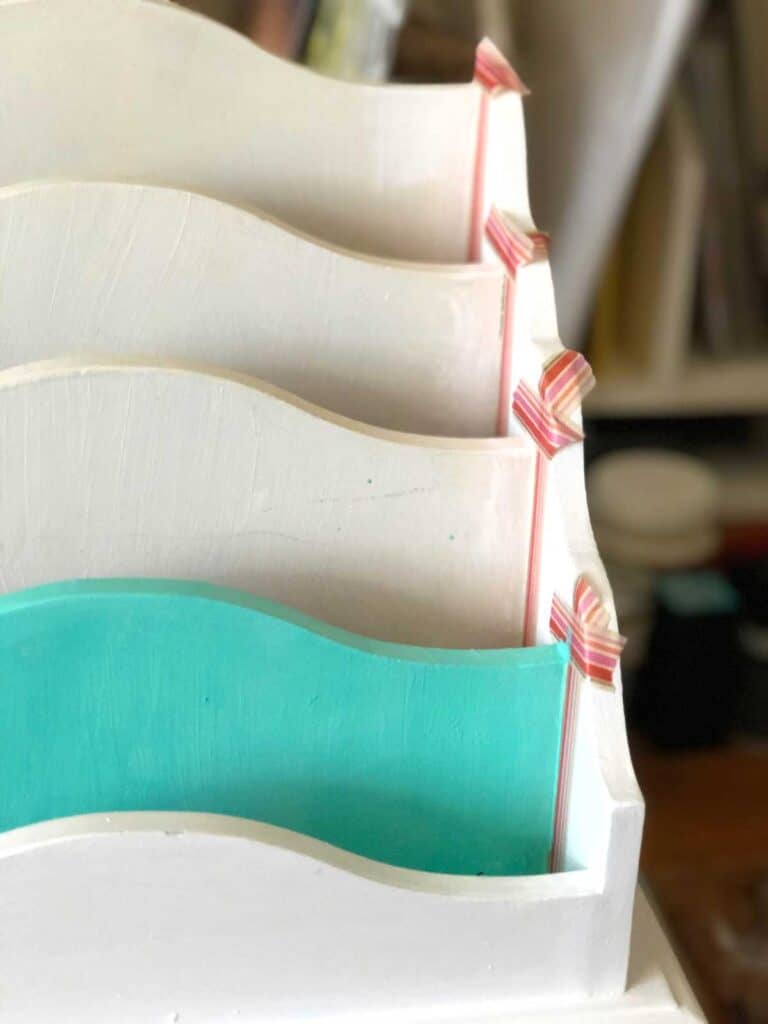 I decided that I would do 4 different graduated colors of teal to make this look a little more modern and cool!
Just recently I bought better brushes for painting (I do it enough that it is SO worth having good brushes!!!) To get down in the deep parts I used the Dina Wakely acrylic brushes!
Painting Fun Pops of Color Inside
One of the things that make these kind of projects super fun is to put pops of color in places you wouldn't expect!
For this one the drawer was a little tight in the hole so I couldn't decoupage the sides, but I could add a fun pink inside and blue on the "edges" that matched my tissue paper that I was using on the front of the drawer!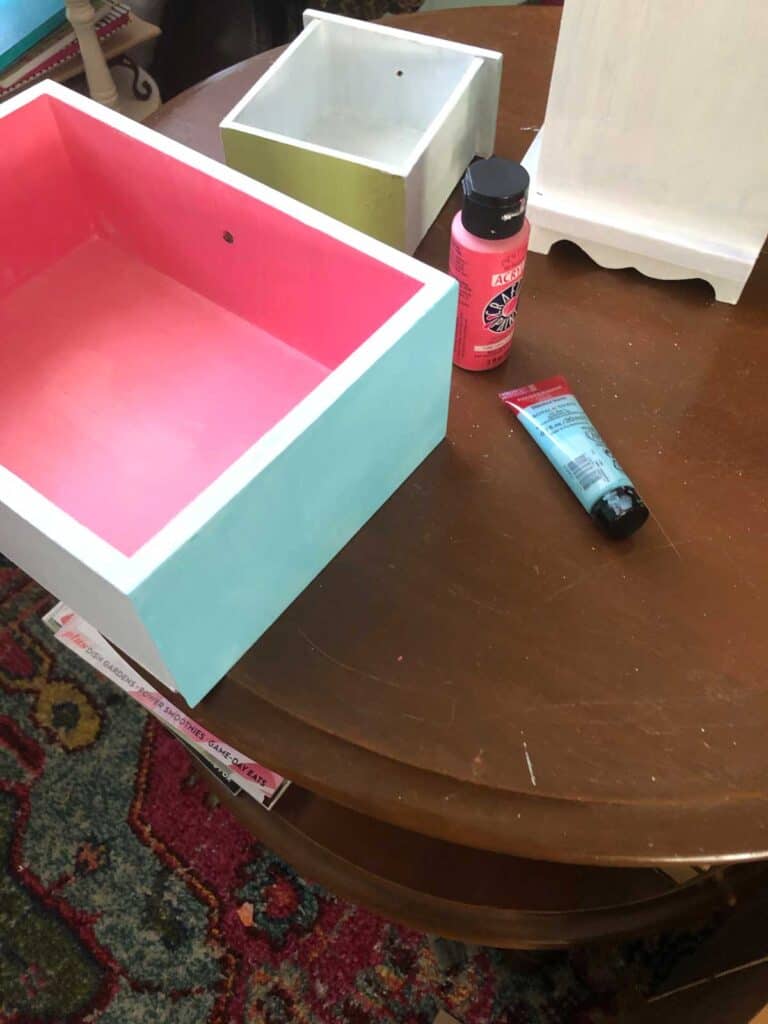 Decoupaging the Front of the Drawer
I got this super pretty decoupage tissue paper at Zazzle and loved the colors and pattern so much!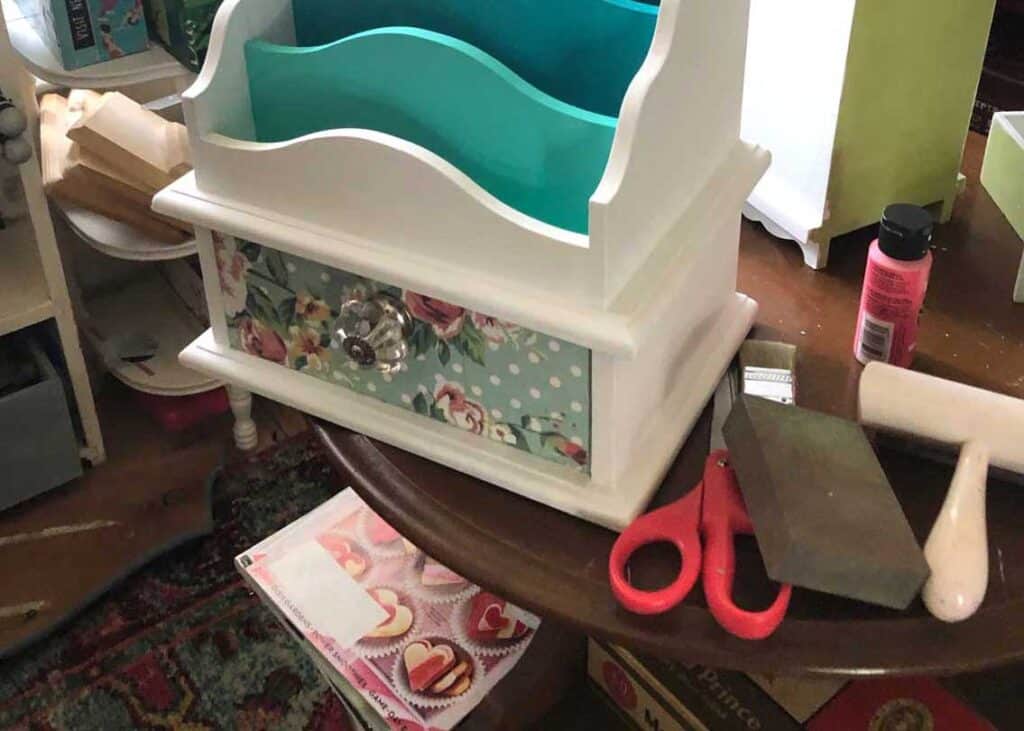 The key to getting it to look "perfect" and stick to the project is to use a brayer to smoosh it down! I always use Mod Podge to decoupage any flat boxes like this!
Additional Resource :: How To Decoupage Boxes
The Final DIY Thrift Store Mail Station
I couldn't be happier with how this turned out! It is pretty AND functional … we have a seriously hard time with that end of our counter… it always has "stuff" all over it!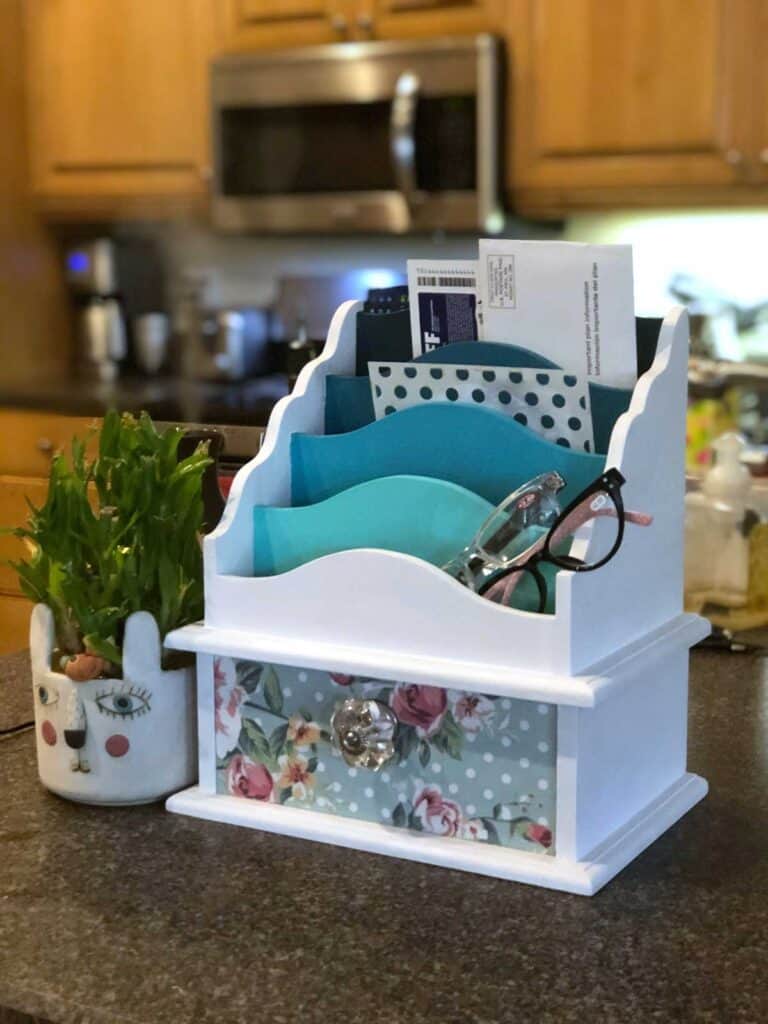 I KNOW it came out good because even my husband thought that it would work well! He even helped to pick out which colors of paint to use on this project!!