Tips and ideas for how to make a vintage style, white art journal page. All kinds of fun techniques from vintage background papers, to embossing and layering!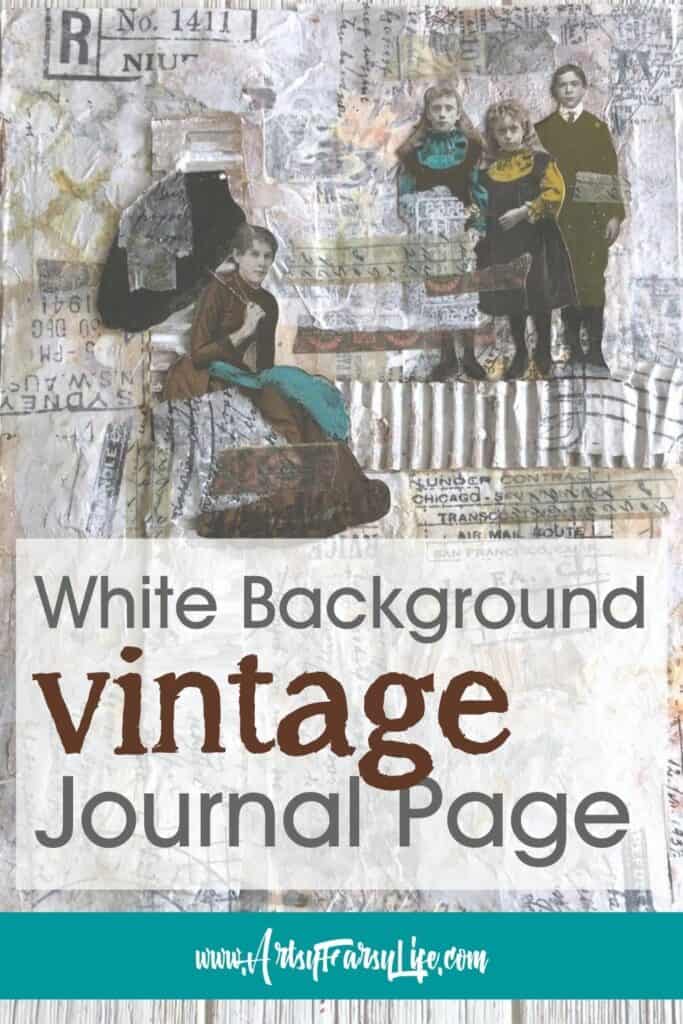 please note :: Please note that this article contains affiliate links, and that means that I may earn a commission if you buy something. Read my full disclosure here.
Vintage White Background Art Journal Page Idea
I have been wanting to do a vintage page with a white background like this for a while now. I see so many cool ones on Pinterest and thought that it would be fun to do…. adding the images and all the layers!
In this post I will show you the final page…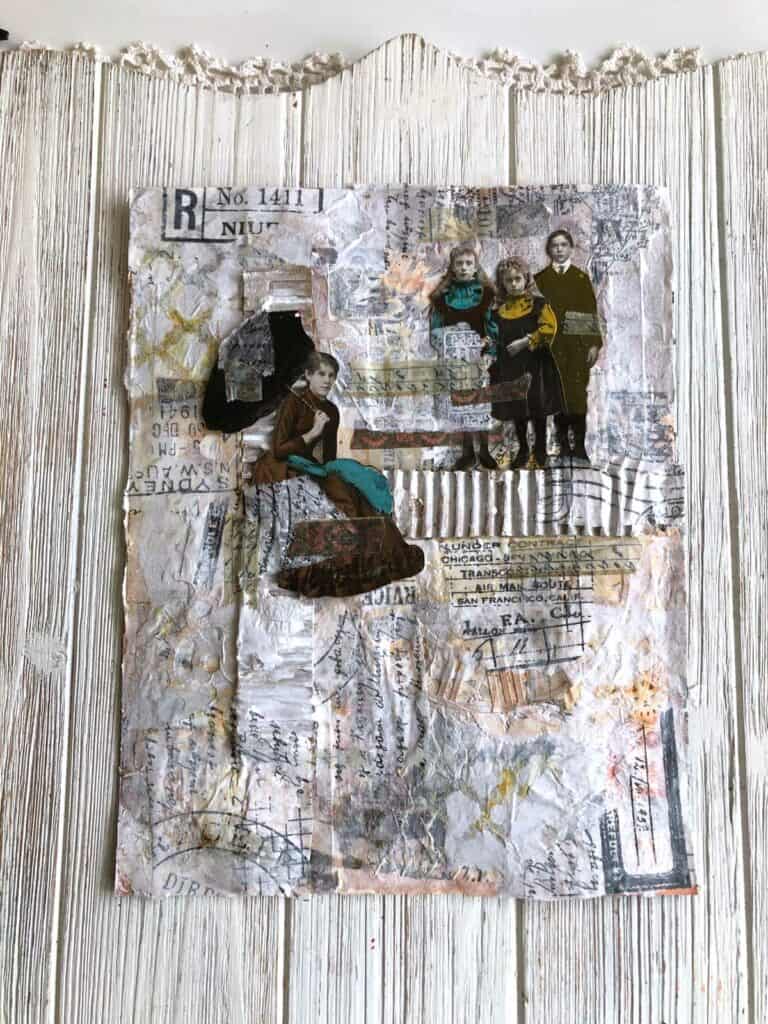 and then all the different steps and techniques I used to make the page!
Vintage White Art Journal Page Video Tutorial
Making Vintage Background Paper
For this project I wanted some vintage papers so I decided to use a bunch of different techniques to make background papers for this project.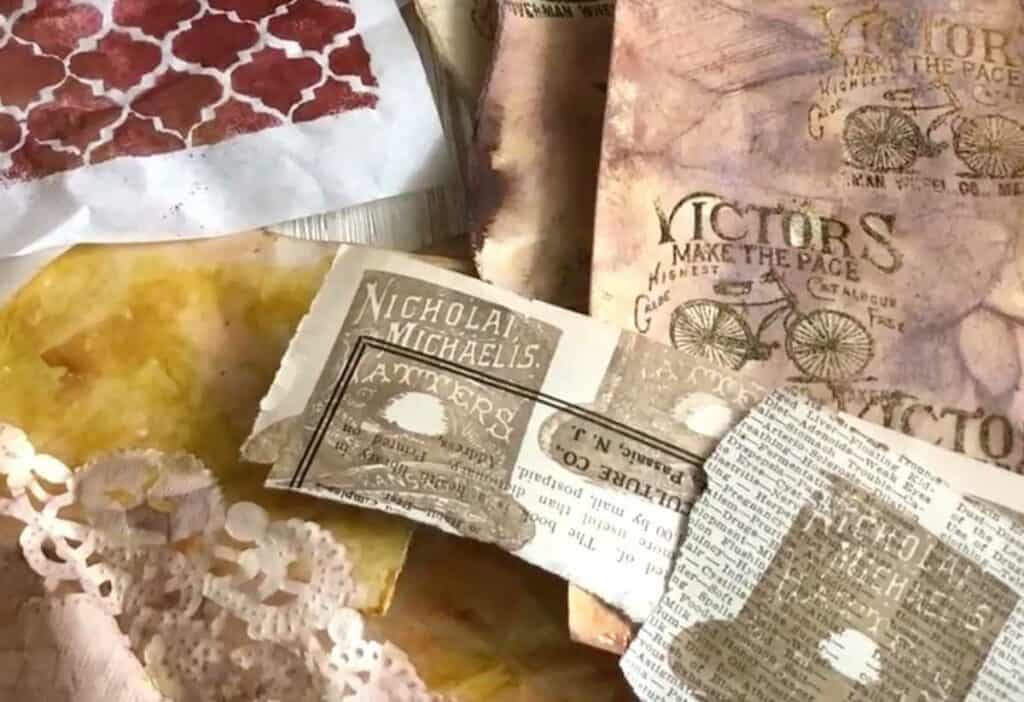 How To Make Vintage Papers Video Tutorial
Fixing The WORST Background Ever!
When I found a horrible old background I had made years ago, I KNEW this would be the perfect background to use for a fun vintage journal page!
With that in mind, I did a bunch of work and got it to the point where I could start a vintage project!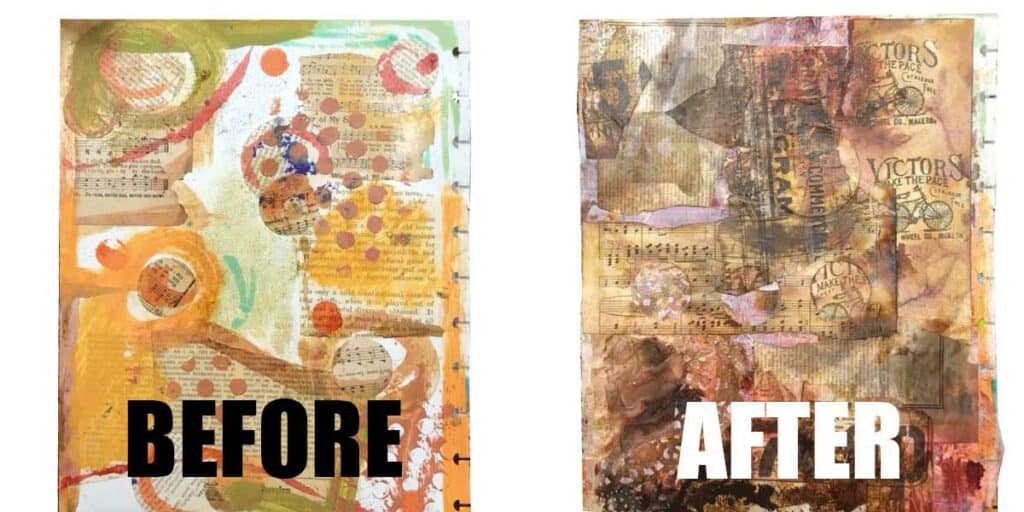 Fixing A Terrible Background Video Tutorial
Making Vintage Style Tim Holtz Paper Dolls
I knew that I wanted to use Tim Holtz paper dolls as the features in this project, but I didn't want them to look so "new" so I did a bunch of embossing and distressing on them!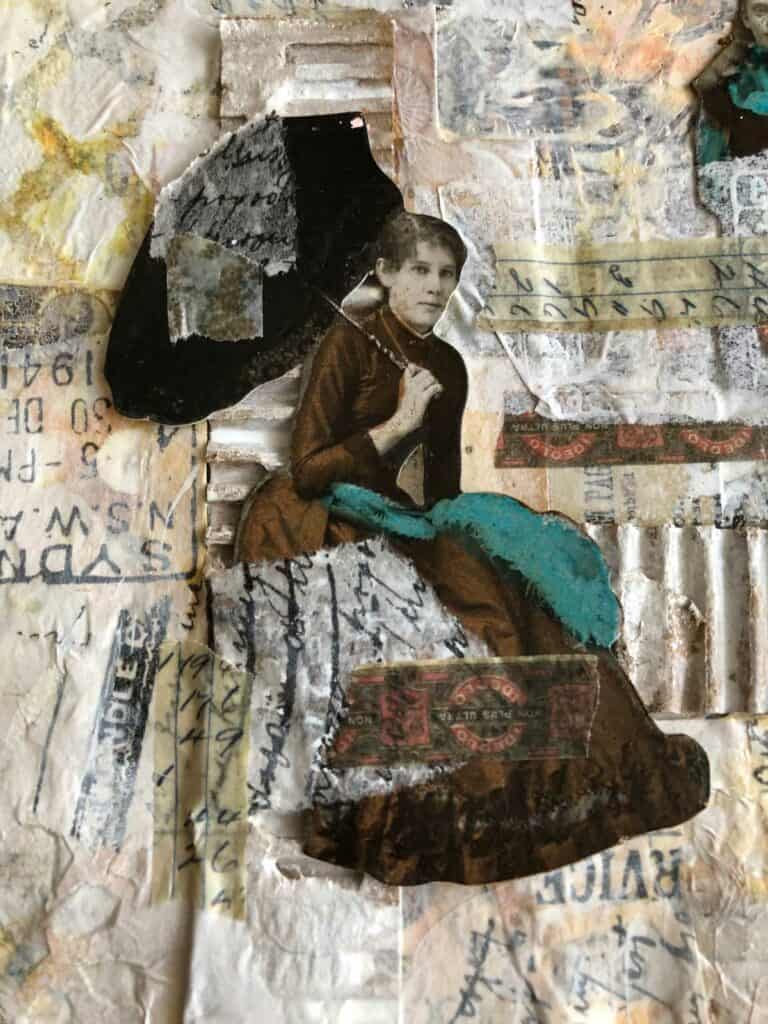 Embossing Tim Holtz Paper Dolls Tutorial Video