Embrace the charm of yesteryears with our collection of Vintage Fruit Crate Labels Collage Sheets! They are perfect for adding a pop of color to your junk journals, DIY books or scrapbook pages.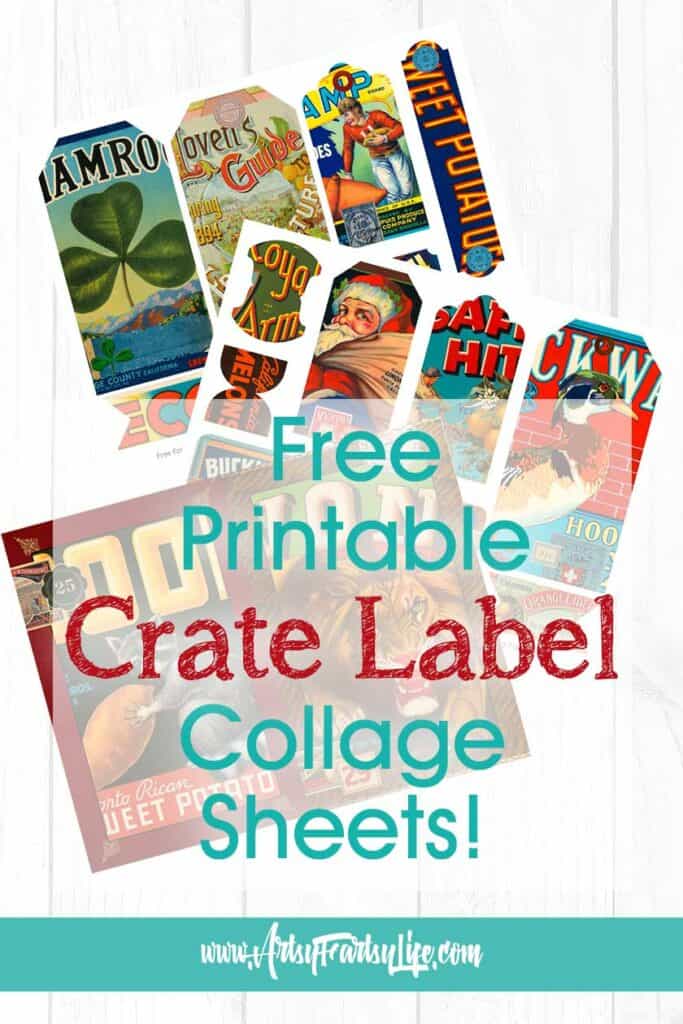 Please note: This article contains affiliate links, and that means that I may earn a commission if you buy something. Read my full disclosure here.
Colorful and Fun Crate Labels Collage Sheets!
Here are all the collage sheets that you get with this pack… they include fun fruit and vegetable themes, shamrocks, sports, birds, animals and even Santa Claus!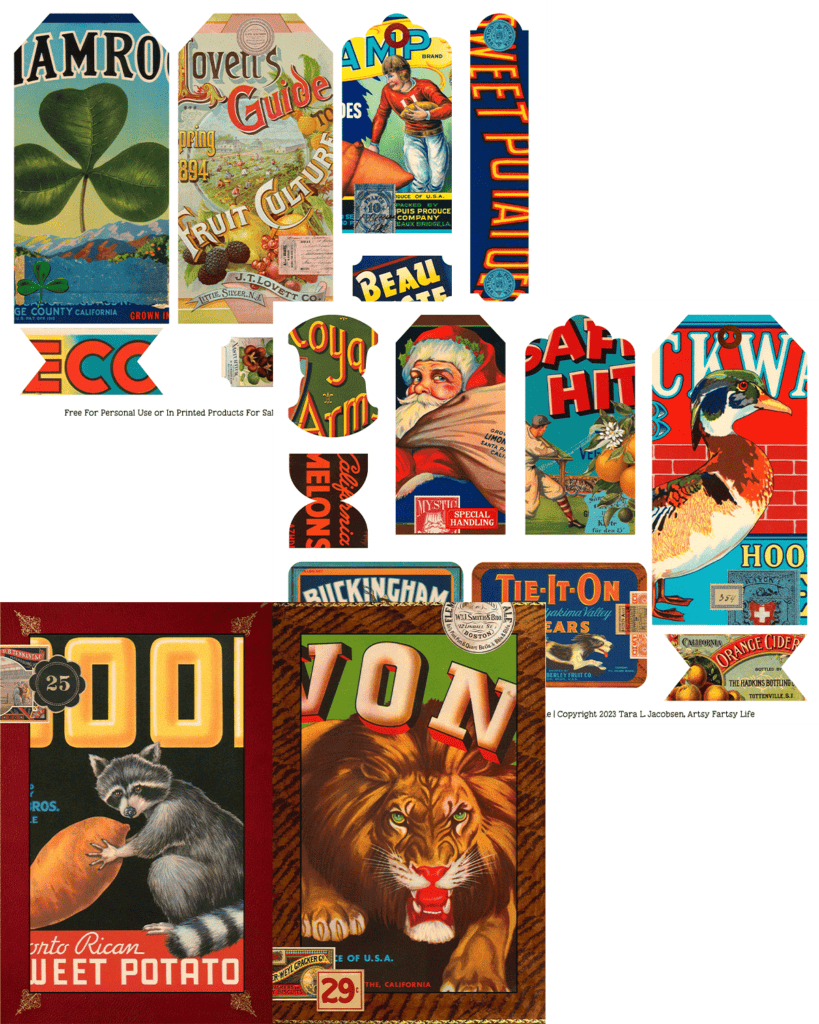 Why These Cool Collage Sheets Are Free!
I am often asked why I give away my collage sheets for free… welp, there are a couple of reasons! First off, I love being able to make free printables for my peeps, I get such nice messages from them!
Second, I am blessed to have ads on my site that give me a wee bit of income anytime someone comes to my site so I can afford to make these cool free printables for you and me.
I used a combination of my creativity and Graphics Fairy public domain images to make these printables.
Free Commercial License For Printing
I have a super liberal license for printed products. You can use these sheets in commercial products for sale as long as you print them out first.
These is no license to distribute these digitally. If you want to share them with a friend you can send her the link to this page and she can download them herself!
How To Print Them Out
I have formatted these to print out on 8.5″X11″ Letter Sized Paper so you can print them from home or send them out to a local printer with the included copyright.
I like to use a heavy-weight card stock paper to print them so I can use them in my mixed media.
How To Download The Crate Label Collage Sheets
You can get these crate label ephemera sheets and so many more free printables in the Freebie Library! Click the link to get the password or the image below! (if you already have the password click here to enter the library)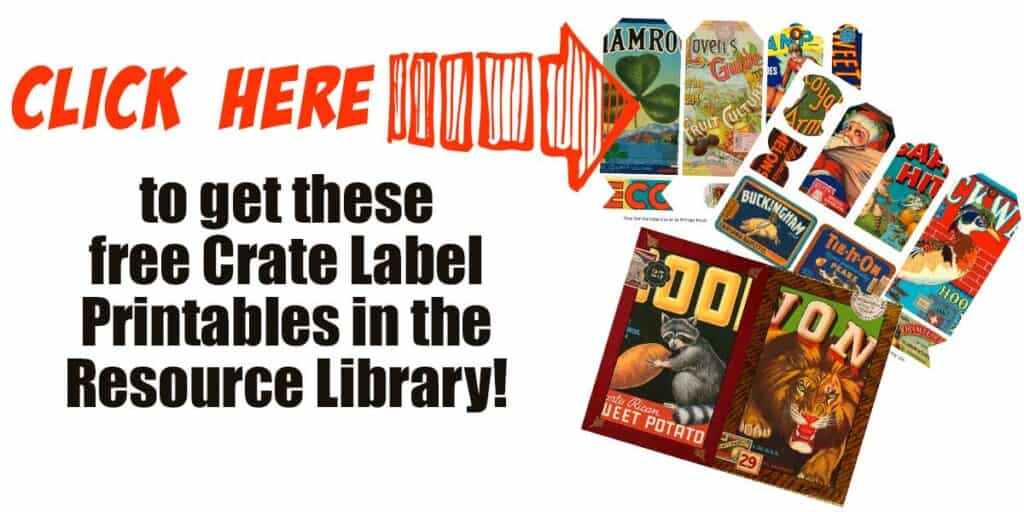 Crate Label Collage Sheet Wrapup
I hope you love these fun and colorful collage sheets as much as I do… I think they are the brightest ephemera I have made in my whole life!
Here are a few other kinds of free printable collage sheets I think you might love too!