I just had to make these fun, Christmas printable tags and tickets for my art journal… they are great for collage, ephemera or junk journal makers too! And YES! They include a commercial license angel policy!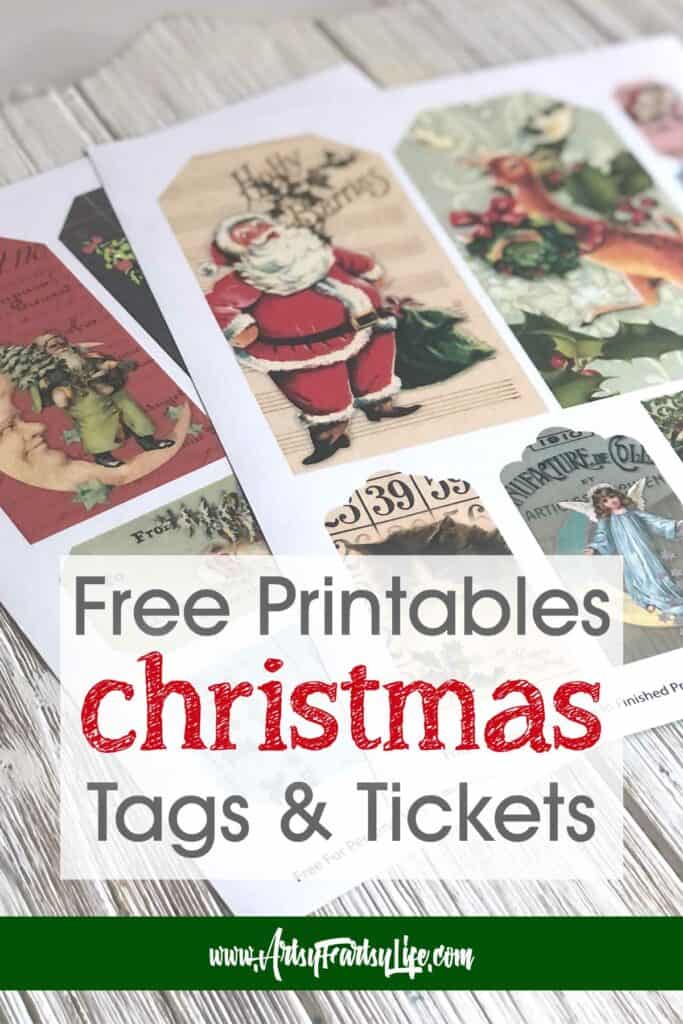 please note :: as an Amazon associate I earn from qualifying purchases, read my full disclosure policy here
Two Pages Of Christmas Collage Printables
Here are the two pages that you get in the Christmas printables…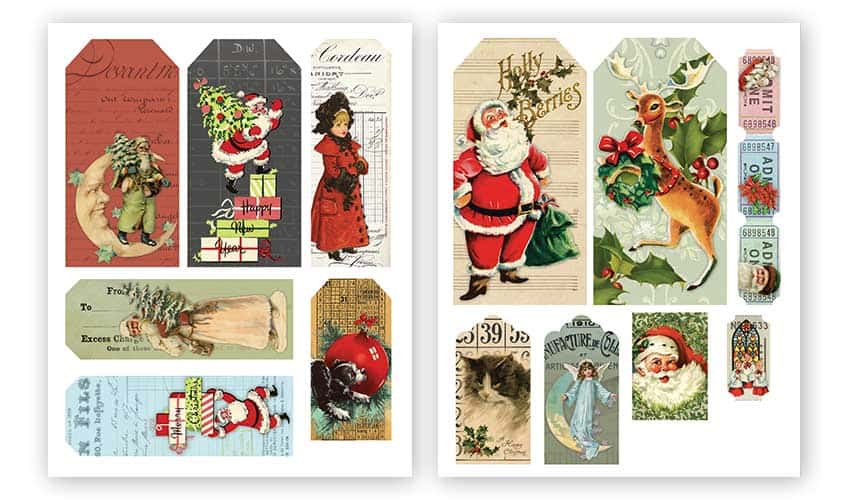 How I Used These Tags and Tickets In My Art Journal
I thought you would like to see how I used these tickets in my own art journal! I am currently working on a black art journal and wanted to use the big tags to make a flip out page that would be super snazzy and fun.
Of course since it is me, there is a LOT of heat embossing and bling added to make them even cooler than they started out!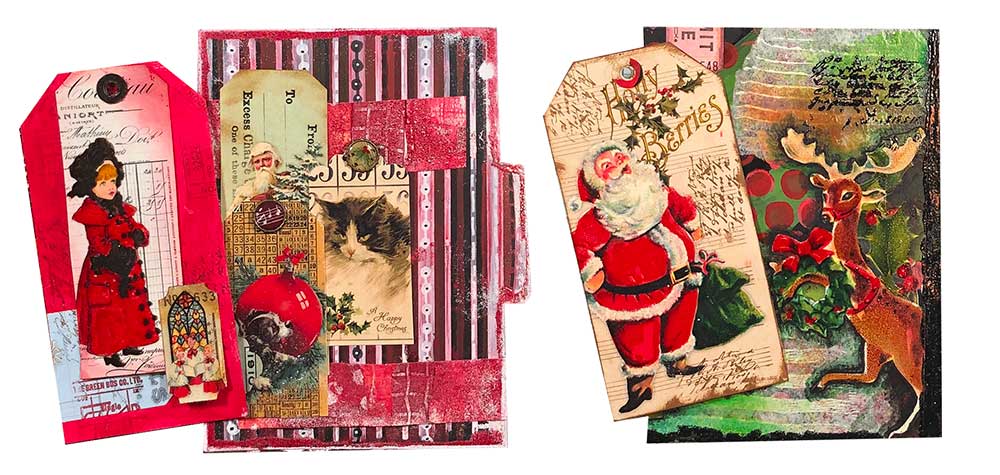 I know I made them, but I absolutely love these printable tags and tickets! They are going to be so much fun for us all to use this holiday season!
How To Use The Christmas Printables In Your Art or Junk Journal Video Tutorial
Sign Up To The Freebie Library To Get The Christmas Printables
To make things super easy for you I put ALL my printables in the freebies library! You can get all kinds of different printable goodies to use in your artwork, junk journals or art journals.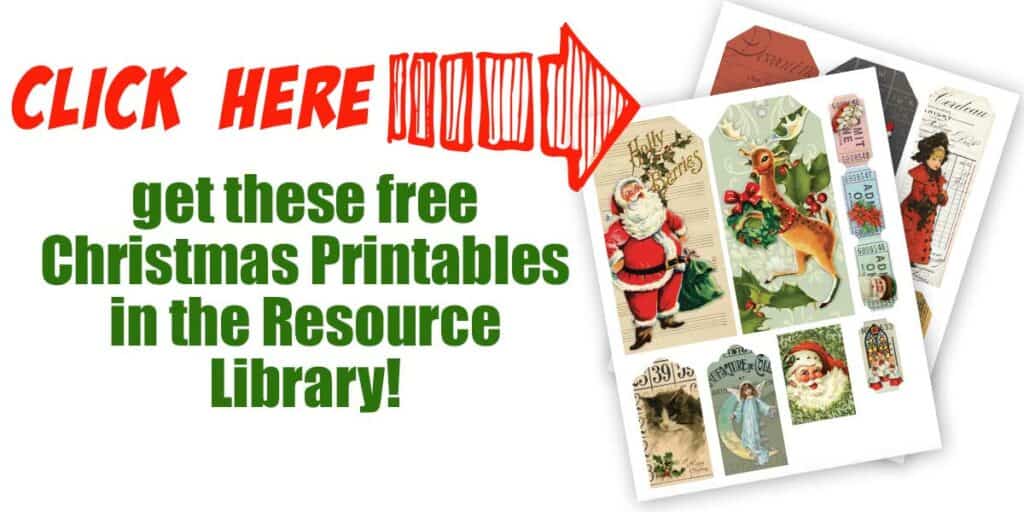 Free Christmas Printables FAQ
I KNOW you probably have a bunch of questions about these printables… here are the answers to some I get the most!
What Is The Angel Policy For These Tags and Tickets?
I allow anyone to print these out and use them in their junk journals, art journals or collages. You can sell your journals on sites like Etsy or Ebay.
The only thing I don't approve is to sell the digital files or share them (just direct them to my Freebie Library instead!)
Read all my Policies to learn more.
How Should I Print These Out?
Some printers can print them full sized without cutting them off, some you want to pick "shrink to fit" to avoid cutting them off.
Also, pick "photo quality" or "high quality" to get the best results.
I avoid all that by having them printed out at my local UPS store (it costs about a dollar a page). There is a disclaimer at the bottom of the sheets that will let you print them without having to worry about the copyright at the printers!
Where Do You Get The Images?
Great question! All of these Christmas images and the backgrounds come from TheGraphicsFairy.com and comply with their copyright policy since I designed them myself.
Why Do You Give Your Printables Away For Free?
First off, I make them to use in my own journals so I have them hanging about already!
Secondly, I believe in helping small business owners in any way I can and I don't really need to get paid a couple of bucks each for these sheets. I make my money by suggesting other products and having ads on my website.
What Can You Use These Tags For?
I use them for my art or junk journals, but they would be great gift tags for Christmas presents! Write a "Merry Christmas" or other Christmas words and pop them on a Christmas gift for someone you love!
You could also use these for Christmas cards, Christmas decor or even for place settings or name tags on your Christmas table.