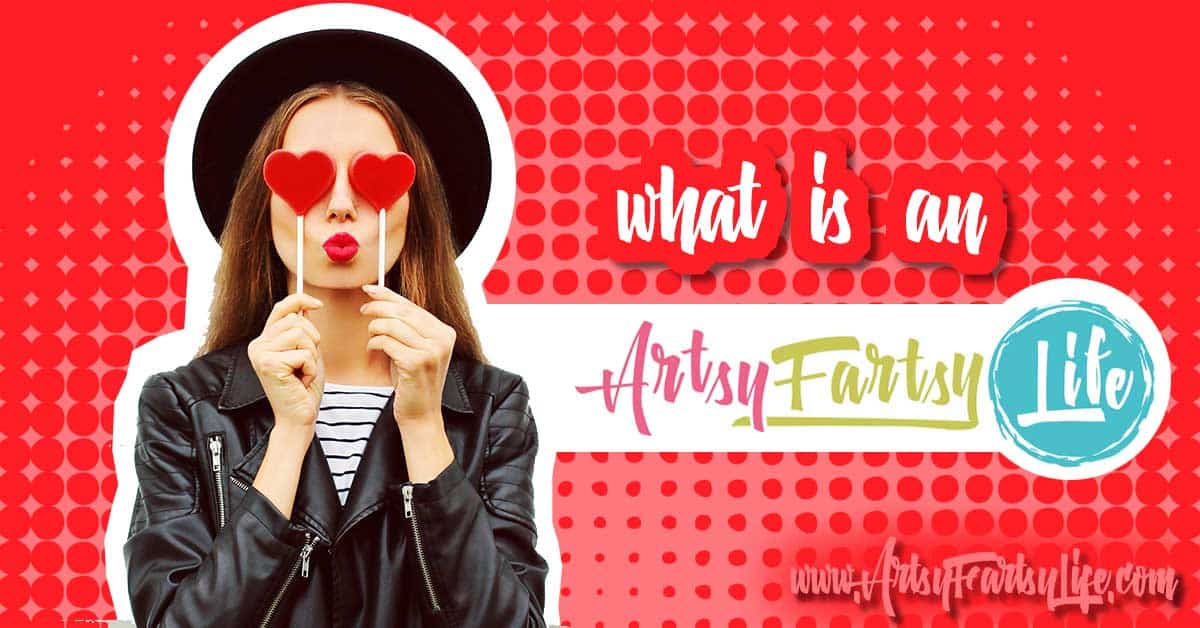 Calling all creative types (and my definition of creative is HUGE!) Having spent most of my life in the business world, I often thought of my creative side as something that was interesting to me, but not so relevant to the world in general.
I have been proud of many things in my life like building a successful marketing business, growing my Marketing Artfully blog, writing books and helping businesswomen succeed. But what I have realized recently (maybe crossing the 50 year mark opened this up for me) is that I can be as proud of my creative parts as I am of my business successes.
Many (okay, who am I kidding, ALL) of my friends are passionate about something. Some are into fitness in a big way… like losing half her body weight way. Some are passionate about helping others, some want the mantle of success and some are big, bad saleswomen.
But I feel like all of us have a secret love for something creative that we kind of hide in the corner, giving it the last little dregs of our time… or maybe that is just me.
Note: Some links in this post are affiliate links, which means I receive a commission if you make a purchase. I try to find amazing things that my readers will love as much as I do!
What Counts As Creative?
As I look around I see lots of creative women who would never OWN that they are artists.
One gal in my sphere has spent the last year remodeling a little tow-along trailer. She has made cool flip up tables and cozy corners for all kinds of storage.
Anther gal has started taking time every day to do a daily doodle. When she started they were nice but not "cool". But as she has gone they have become more and detailed and fun.
I love decorating for the holiday using store bought things and thrift store finds that I adapt to create interesting touches here and there. I am doing a huge boxes project where I made custom tissue paper (on Zazzle) and am doing about 20 boxes to hold my Etsy inventory.
Why Is Creativity The Last On Our List?
And that is where the problem comes in! That huge boxes project is taking FOREVER because I do it in my "spare" time. Time when I am not working on my business or taxi-ing my kids around or cleaning cat litter boxes or doing the million other things that are "more important" than something that gives me so much joy.
As I look around I only have one friend who is unapologetically willing to go to any lengths to pursue her passions (and she questions herself more frequently than she should).
Maybe it is a chick thing? Maybe we have been conditioned to gain more satisfaction from helping other people than we get from doing something that makes us happy?
But I am starting to think having creativity in our lives is like that old airline talk… you have to put on your air mask to save yourself before you can help anyone else.
What If You Fail?
So next is the elephant in the room… what if you boldly proclaim you are going to do something creative and you suck at it?
Decoupage was that for me! I collected bottles that I was going to decorate, little bead chains and paper for MONTHS. I watched videos of how to do and one eventful day I sat down to decoupage…. and hated it more than life itself. OMG, it was the most messy, boring and unfun thing I have ever done.
So much so that when I started doing my boxes I figured out that I would have to use Mod Podge (decoupage paste) and almost gave up before I started!
The weird thing about being creative is the fact you can't fail. It is the doing it that is the success, not your actual output!
What the what? There are no creativity judges? Nope! You are the only one that matters and most specifically, you are not allowed to even judge yourself.
We love to see all those "Pinterest Fails" posts because that re-affirms that other people are as inept at being creative as we are, but that is just not right!
We should be celebrating the fact that someone tried to make unicorn brownies or fancy new hair bows or whatever they thought would be fun to do!
Becoming An Artist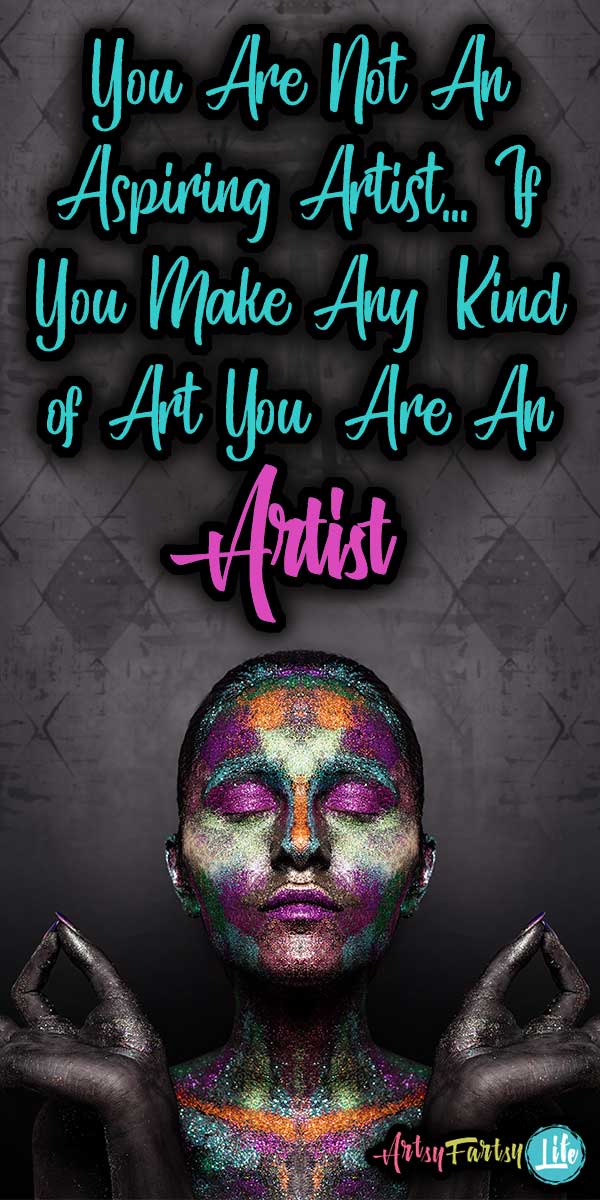 Okay, here is something scary to try! Why not proclaim (even to yourself) that you are an artist at something. Maybe it is a recognized art like painting or sculpture, or maybe it is at something dorky like having the coolest bathroom that is perfect for bubble baths.
Being an artist is nothing official, everyone can do it, most people are just too scared to take a stand.
Oh and you are not an aspiring artist, if you make art then you are an artist.
What About You?
Think about it for a minute… what do you like creatively (or maybe even think you might like to try). If it has been a while then think about what you used to like to do or what you admire someone else doing.
and then take action!
Take a class, watch some YouTube videos, join a Facebook group, see if anyone else around you has that same passion.
Schedule some time for yourself and get started today!