Transform your junk journals or mixed media into artistic masterpieces with these extraordinary 4th of July cards. They're free, printable, and come with a commercial license, offering you the opportunity to showcase and sell your crafting talent!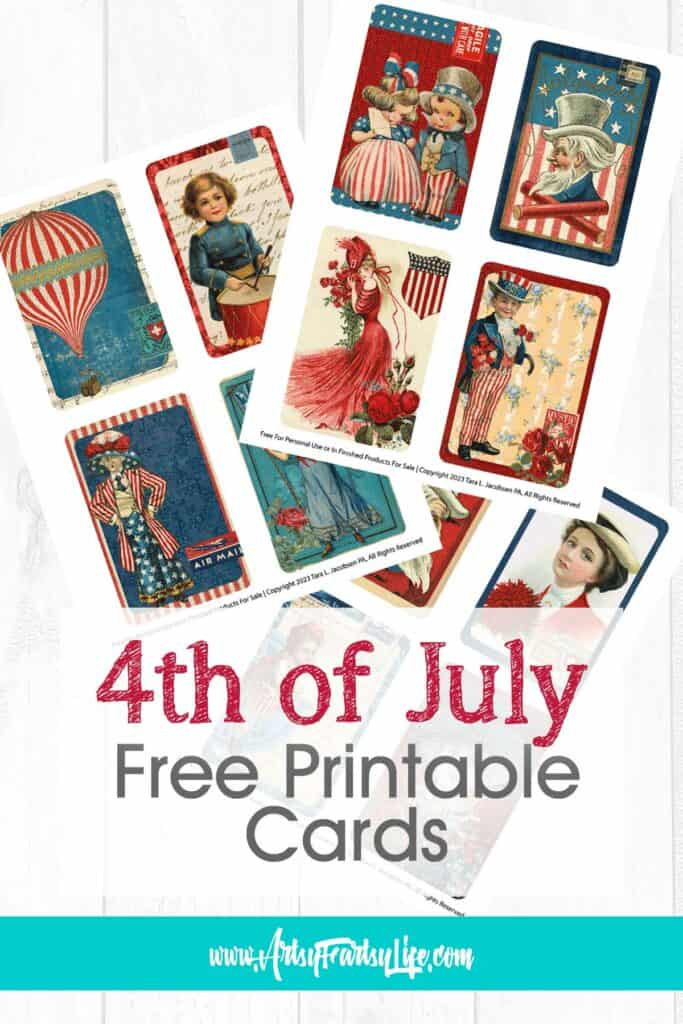 Please note: This article contains affiliate links, and that means that I may earn a commission if you buy something. Read my full disclosure here.
Seeing Them All!
I know I like to see everything I am going to get all in one place first so here are all the printable 4th of July cards (you can get the bigger versions below!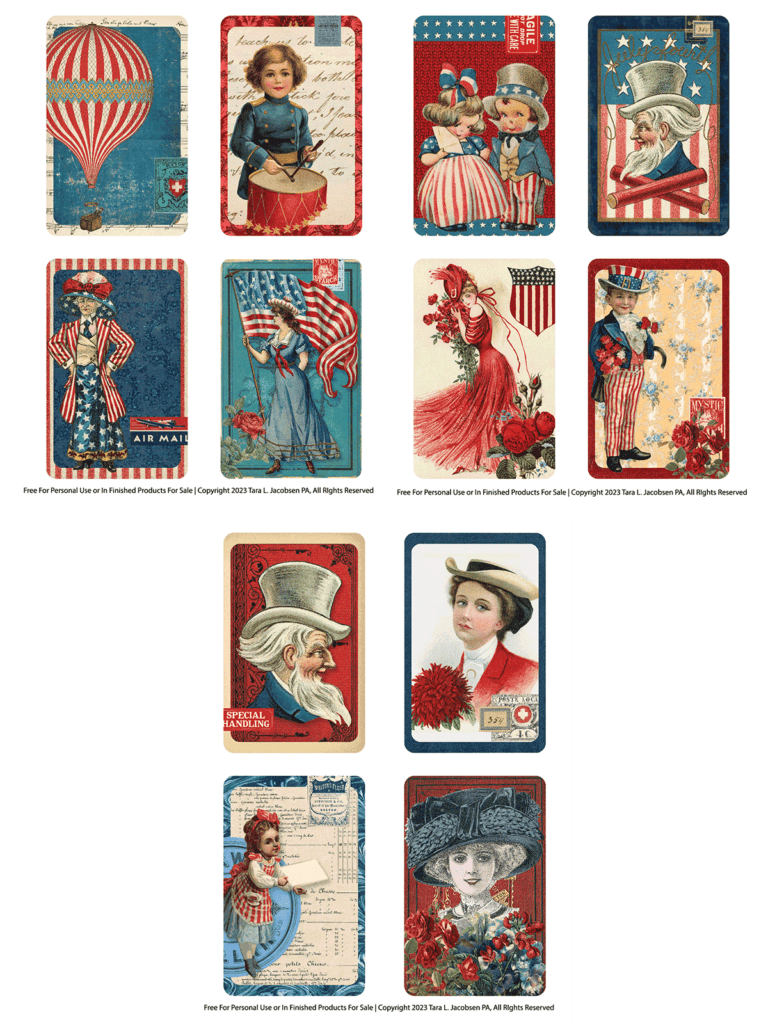 But wait, there is more! Check out the other free 4th of July Printables too!
Why I Made These Patriotic Printables
I am a died-in-the-wool "made in America" kind of gal from way back in my time growing up in the rust belt of Pennsylvania! I love that we celebrate our Independence Day each year!
Also, I love getting to design ephemera pieces to use in my junk journals and also things for my scrapbooking and collage making friends!
I used all Graphics Fairy public domain images and my creativity to make these cards.
Why Am I Giving Them Away For Free?
It is so fun to make things that are super beautiful and professionally designed that I can afford to give away for free because I have ads on my website!
And nope, you don't have to click the ads to help, just being here on the page is enough!
If you do want to help, you could share the link to this page in your favorite Facebook group or pin it to Pinterest… that helps so much to spread the word!
Free Commercial License
There is a totally free commercial license as long as you print these collage pages out!
Here are some ways that people have sold them:
Included as ephemera in a junk journal bundle
Printed out and sold at a local bazaar
Used in an art piece as background images
Functionally as long as you print them out, you have the right to use them any way you want.
There is NO license for distributing them digitally. So they can't be given away or sold anyplace but on my website. The one exception is my besty Rebekah who sells them on her Etsy store as POD (Print on demand) products.
Heading
I like to use either presentation paper or bright white cardstock to print these journal cards on. I just feel like they have a little more weight and they print more brightly when I use a higher quality paper.
They are formatted to print out 8.5″X11″ on letter sized paper.
Additional resource: How To Print Out The 4th of July Freebies
Sign Up For The Freebies!
There are so many free printables in the freebie library now! Click below to sign up or here if you already have the password (I send it out every week in the newsletter!)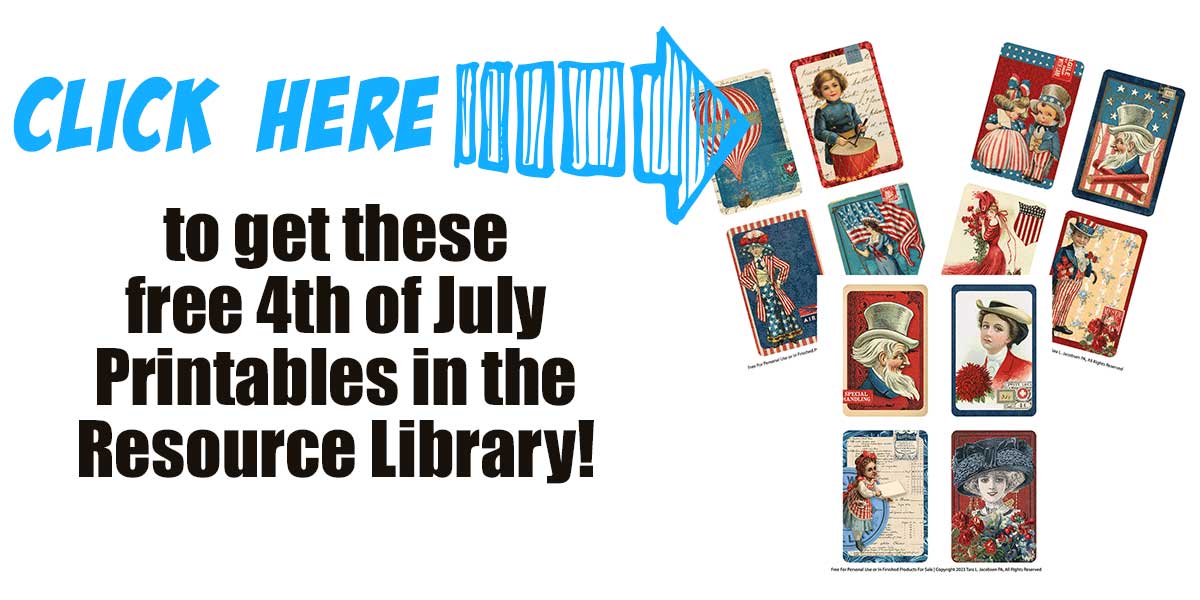 Free Printable 4th of July Journal Cards Wrapup
Oh my gosh, I love how cute these turned out, I just can't stop looking at them! If you use them to make a project, please send me pictures so I can add them to this page (tara@marketingartfully.com)
If you have any other ideas for free printables you want, send them over and I might make them for you!