I have been wanting to make a cute junk journal page for Independence Day and thought, why not share the graphics with you? There are all different kinds of tickets and tags, pockets and tuck spots you can use (and some cool belly bands that you can use as is or as additional die cuts!)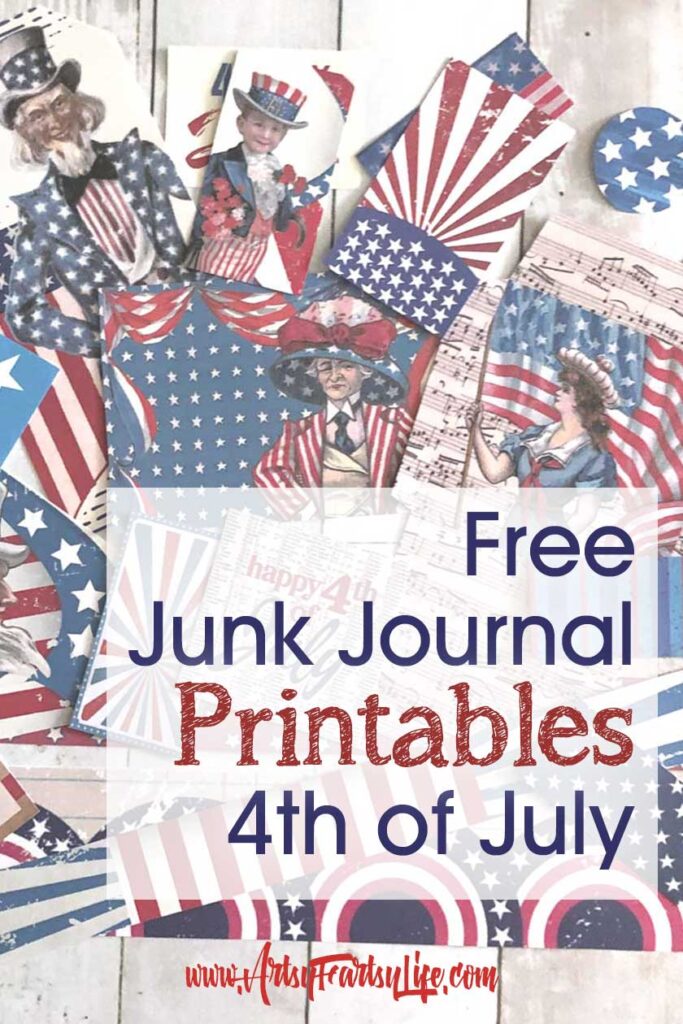 please note :: as an Amazon associate I earn from qualifying purchases, read my full disclosure policy here
The 4th of July Printable Pages
Here are the three pages that I made (go down to the bottom to get the printable files).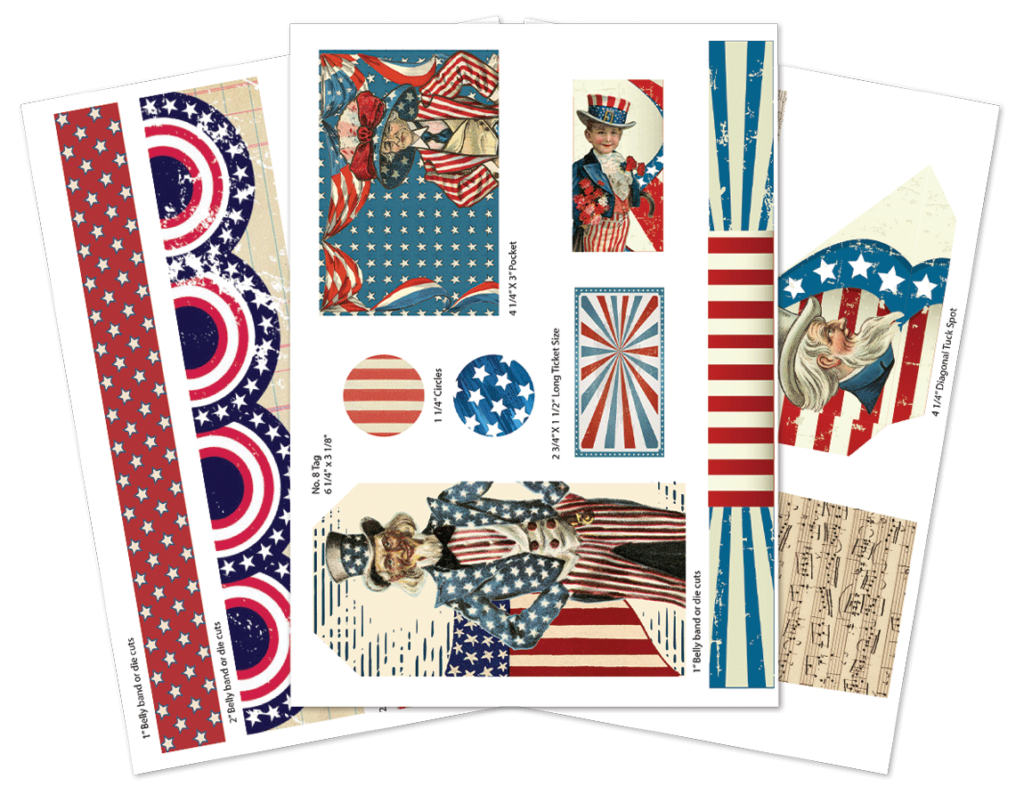 There are all different kinds of cool vintage elements and patterns that you can use in your project!
See all the other 4th of July Freebies too!
Vintage 4th of July Color Palette
Here is the color palette that I used to make the graphics. They are pretty red, blue and cream colors along with some parchment colors and fun patriotic patterns.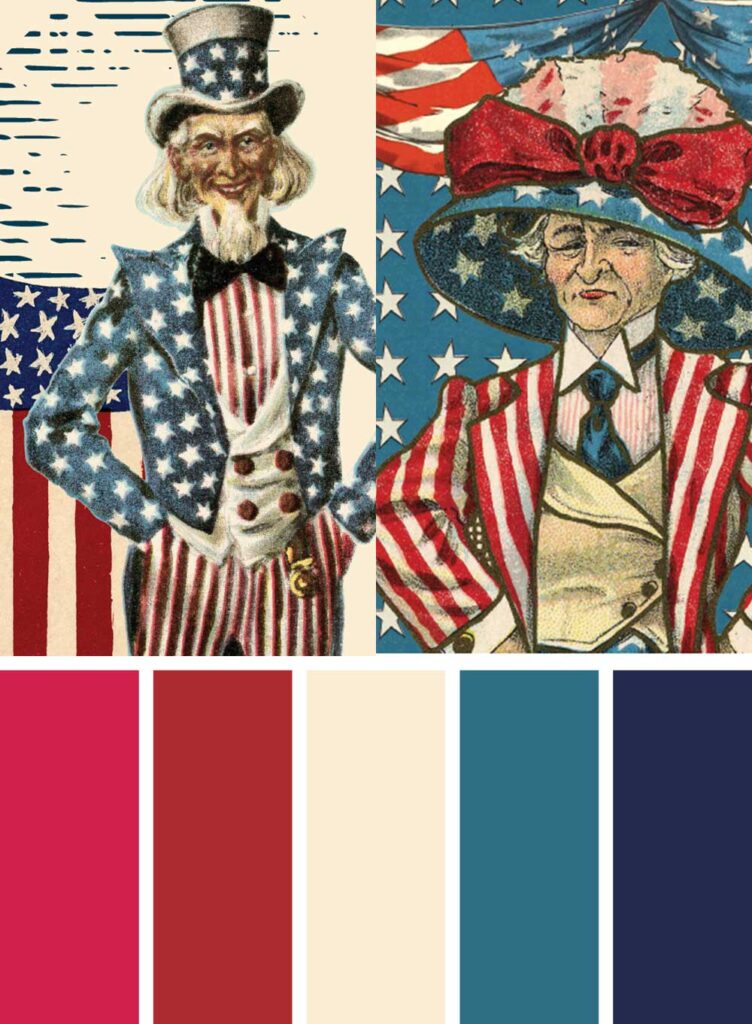 Yield: 1
How To Make A Patriotic Junk Journal Page For the 4th of July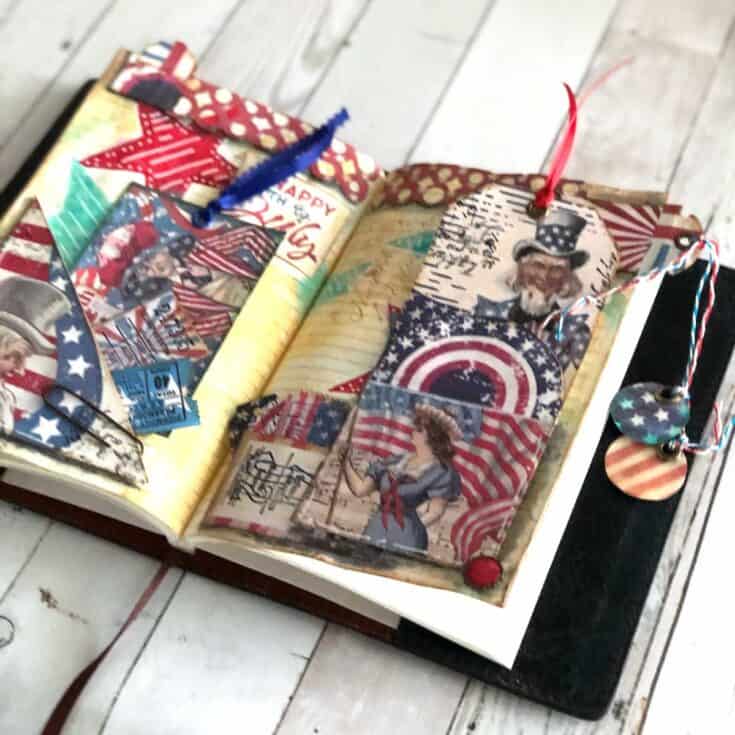 I used the super fun free printable 4th of July ephemera to make a junk journal page spread for Independence Day.
Materials
Free Printable Ephemera Sheets
Acrylic Paints
Grommets
String
Glue
Dies to cut tickets and edges
Tools
Scissors
Crop-a-dile or hole punch
Instructions
Download the printables and cut out all the ephemera pieces

Pick your book or journal out and do a first round of background images. I used acrylic paint and some star stencils to "grunge up" the back.

Add some background stamps for interest. I liked these old fashioned word stamps from Tim Holtz to stay in the vintage vibe.

Loosely lay out your elements to see where you want them to go. I moved them around a bunch after this to get things just right!

Glue everything down. This is the time to be super fussy before you set it in stone!

Add your final details. I added ribbons and strings to the cards and tags, did some outlining and coloring of the background stars and grunged up the edges to make it look vintage. I also used a Crop-a-dile to add grommets around the holes.

Notes
I added some extra backing to the pocket, the tuck spot and the tall tag to make them a little more sturdy. I used Tim Holtz vintage photo ink to age the edges of all the elements.
Recommended Products
As an Amazon Associate and member of other affiliate programs, I earn from qualifying purchases.
Closeup of the pages
I thought you might like to see a little closer version of the pages!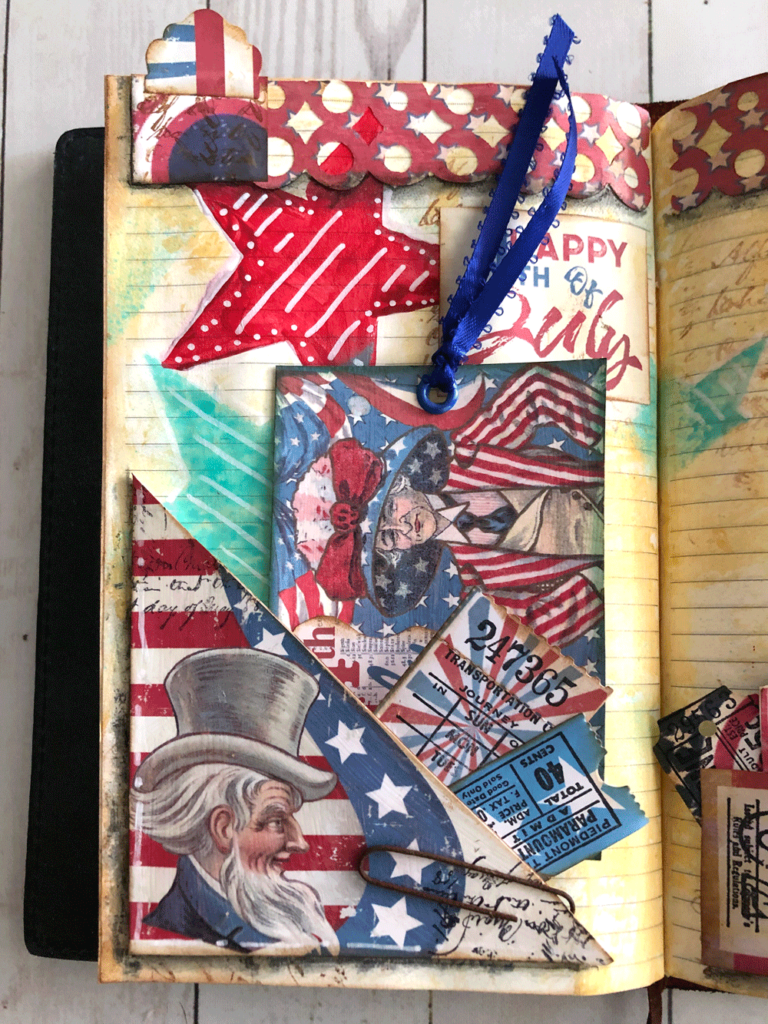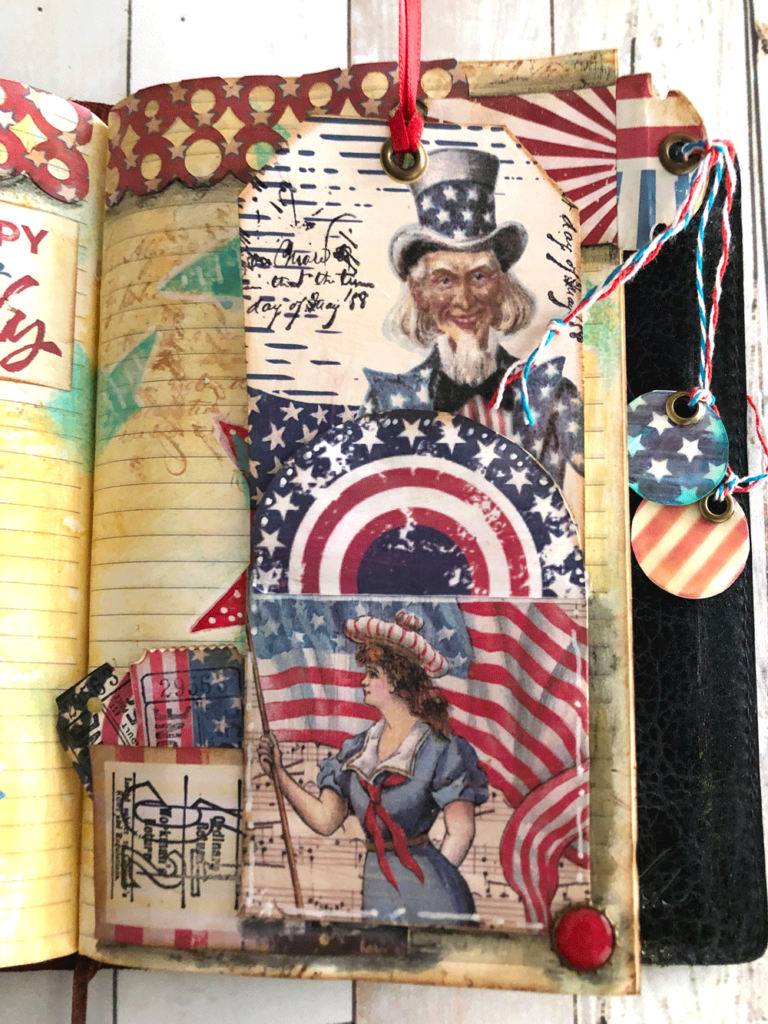 Get The Printable 4th of July Downloads
I have included the 4th of July Printables in my resource library for FREE! Simply sign up here and get your free pages to print!