Bask in the buzz of crafting with this unique Black and White Bee Collage Sheets. The best part? You're free to sell your creations, thanks to the commercial license.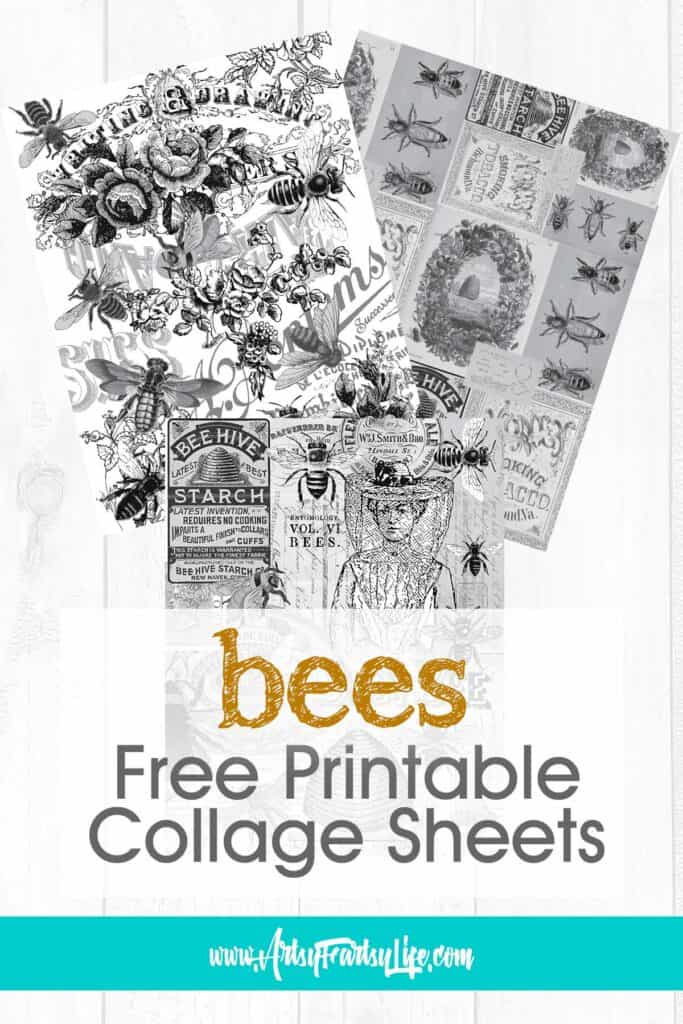 Please note: This article contains affiliate links, and that means that I may earn a commission if you buy something. Read my full disclosure here.
All The Bee Collage Sheets!
I know I like to see what I am going to be getting so here are all the free printbale collage sheets in one place!
(save to Pinterest for later so you don't forget them!)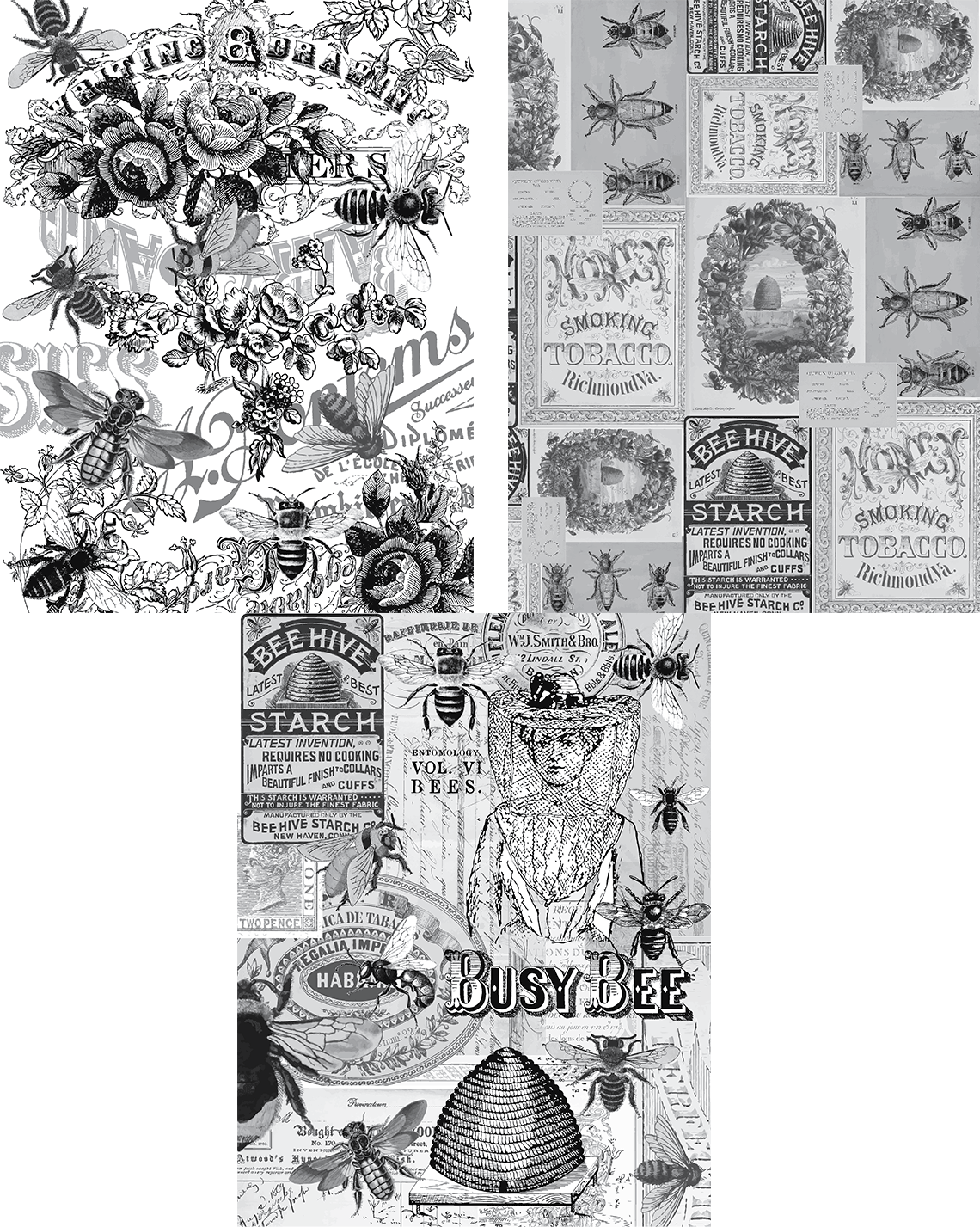 Why I Made These Bee Collage Pages
So first off, bees are my jam! My first tattoo was a bee and they are my spirit animal so anytime I can bring bees into the mix I am going to do it!
Second off, I love making free printables for my peeps and me to use in our junk journals, mixed media or scrapbooking projects.
I am a graphic artist by trade so making these kinds of free printables is easy and fun for me!
I used a combination of my creativity and Graphics Fairy public domain images to make these collage sheets!
Check out all the free bee printables!
Why Are They Free?
I think it is fair to ask why these printables are free! Who just gives away something fancy like this that they could sell on Etsy?
Well I have the privilege of having ads on my website and that means I can take the time to make us all free printables AND make make to keep my biz going!

If you LOVE making junk journals and want a full printable kit to help you get started, check out the Bee Junk Journal Kit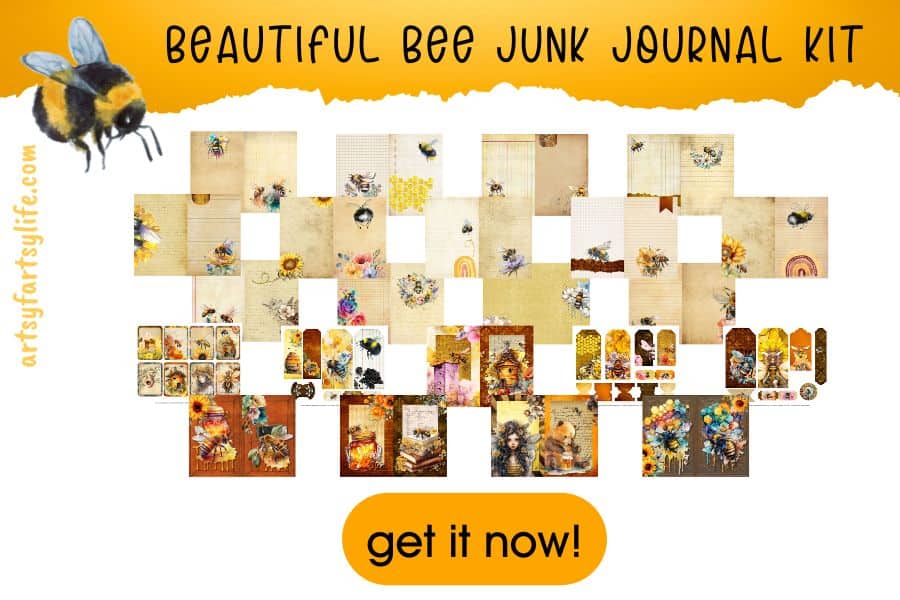 Free Commercial License For Printing
YES! You can use these printables in products that you have for sale, as long as you print them out!
A fellow in Africa prints them and sells them a local bazaar, gals have used them in junk journals they have for sale and many people have cut them up and sold them as ephemera or collage fodder.
There is no license for distributing them digitally, if you want to send them to a friend, please include a link to this post and she can get all the freebies herself!
How To Print These Bee Collage Sheets Out
Because these collage sheets are mainly going to be used for backgrounds or included in little pieces and parts, I recommend printing these out on cheat printer paper (with a little mod podge twist).
Because printer paper is not hardy, you will need to seal it at some point in your process. I like to use Mod Podge (some people like gel medium) as a glue and sealer at the same time for this kind of printable.
How To Get The Bee Collage Sheets
This and other fun mixed media or junk journal printables are available in the freebie library! Click the picture below to get a password or click here if you already have it! (I include the password in the weekly emails I send)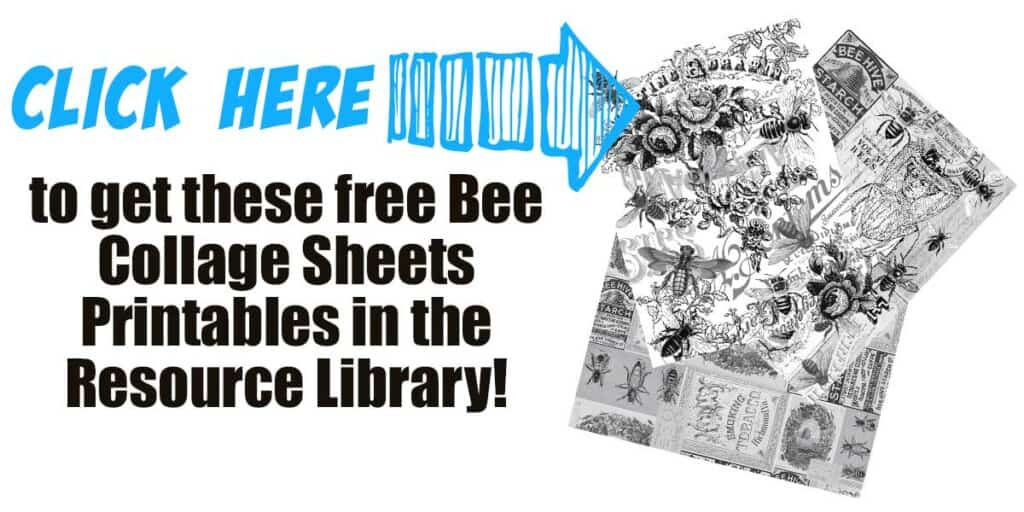 Bee Collage Papers Wrapup
I am not going to lie, when I started this project I was NOT excited…. boring old black and white designs? Well come to find out I LOVE THEM! They are so useful to use in any type of project and are super easy and cheap to print out!
Please let me know if there are any other free collage sheets you would like me to make (tara@marketingartfully.com)