Looking for free election night printables to make your patriotic themed party pop? These free printables are great for party favors, invitations, posters and more!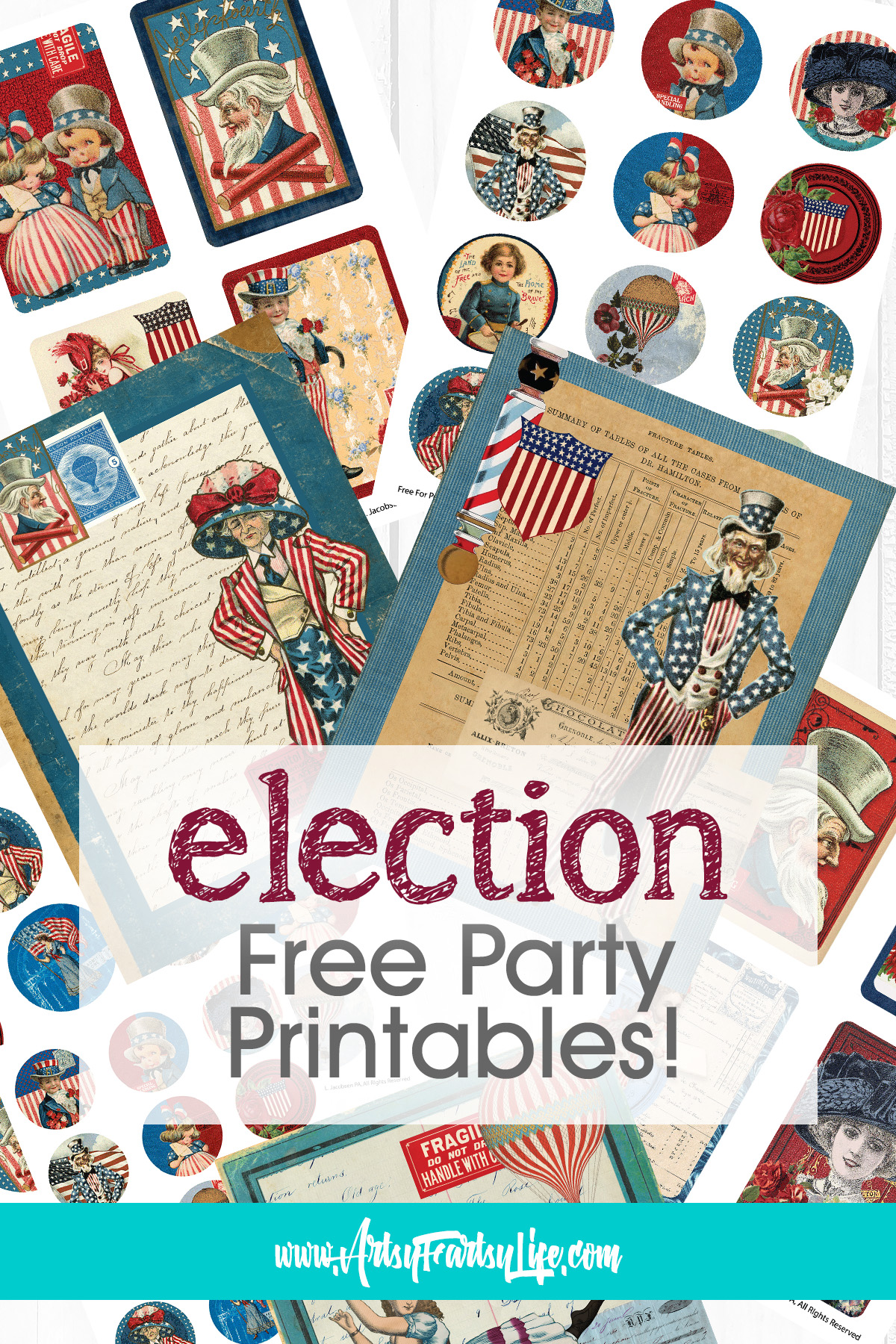 Please note: This article contains affiliate links, and that means that I may earn a commission if you buy something. Read my full disclosure here.
American Election Night Party Printables
I am super excited to offer you these free election night printables to use for a super festive night! They are full of red, white and blue excitement.
I made these originally as 4th of July Printables for junk journals, but then a couple of the gals said they were going to use them at their 4th of July Party or Labor Day party and I was like, DUH, these are perfect for election night parties too!
I used public domain images from the Graphic Fairy and my creativity to design these printables.
Free Commercial License
If you are a party planner or election headquarters staff, you can use these in any way you want, as long as you print them out first!
Here are a few ways people have used them in the past:
Cut out the circles and used them on party favor gift bags
Used the cards as card fronts or postcard invitations
Added the posters to a table with a lucite holder
There is no license to use or distribute these digitally. If you want to share them, please send the link to your friend and she can download them herself!
How To Download The Free Patriotic Printables
I have listed these all separately, but they are super easy to get all at once as soon as you join the freebie library!
Sign up and then I will send you an email right away with the password and link to get in… all the patriotic printables as well as many more are there waiting for you!
Letter Sized Patriotic Posters
These are perfect to use as a table topper with a lucite frame, hung as wall art or even as a cover of a program.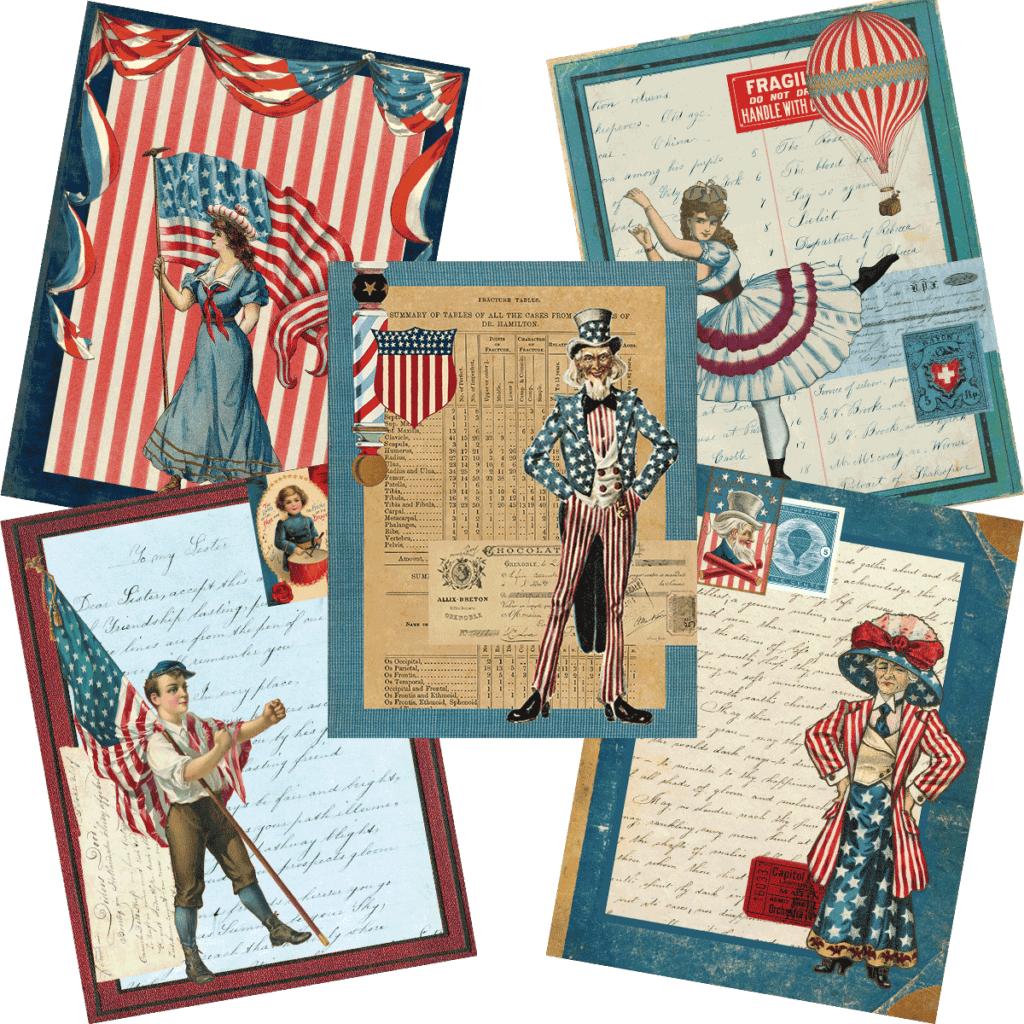 Patriotic Invitations, Greeting Cards or Postcards
These card fronts make a perfect way to send an invitation to your election night party! Just buy plain greeting cards and glue them on OR cut them up and send them as postcard invitations to all your friends.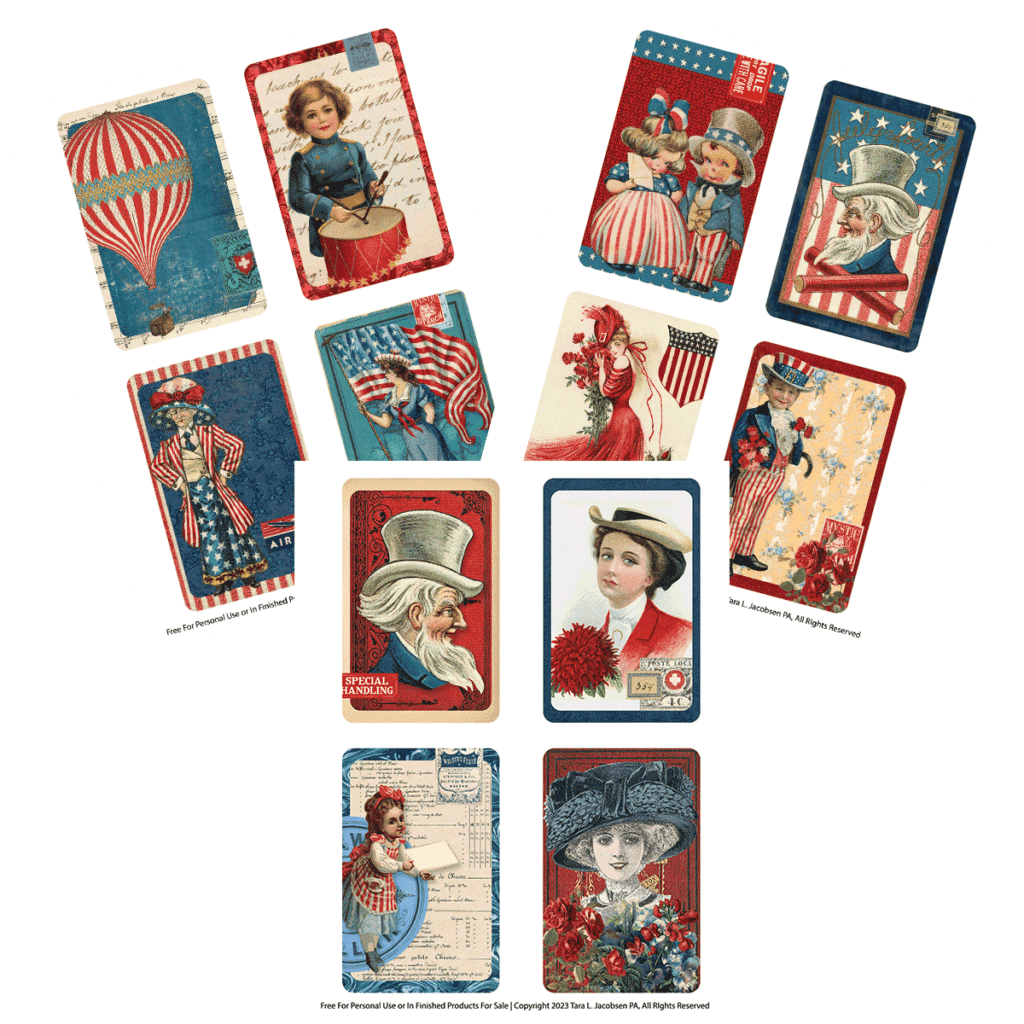 Patriotic Favor or Gift Tags
These circle images are just so darn handy to have for a party. Pop a hole in the top and use some ribbon to them around a favor bag, glue them on a toothpick for a cupcake topper or use them as a gift tag for your special guests!
Patriotic Ephemera and Tags
These are just so fun to use for parties! You can cut them up and use them as table decorations, tags for gifts or use them to fancy up your food table.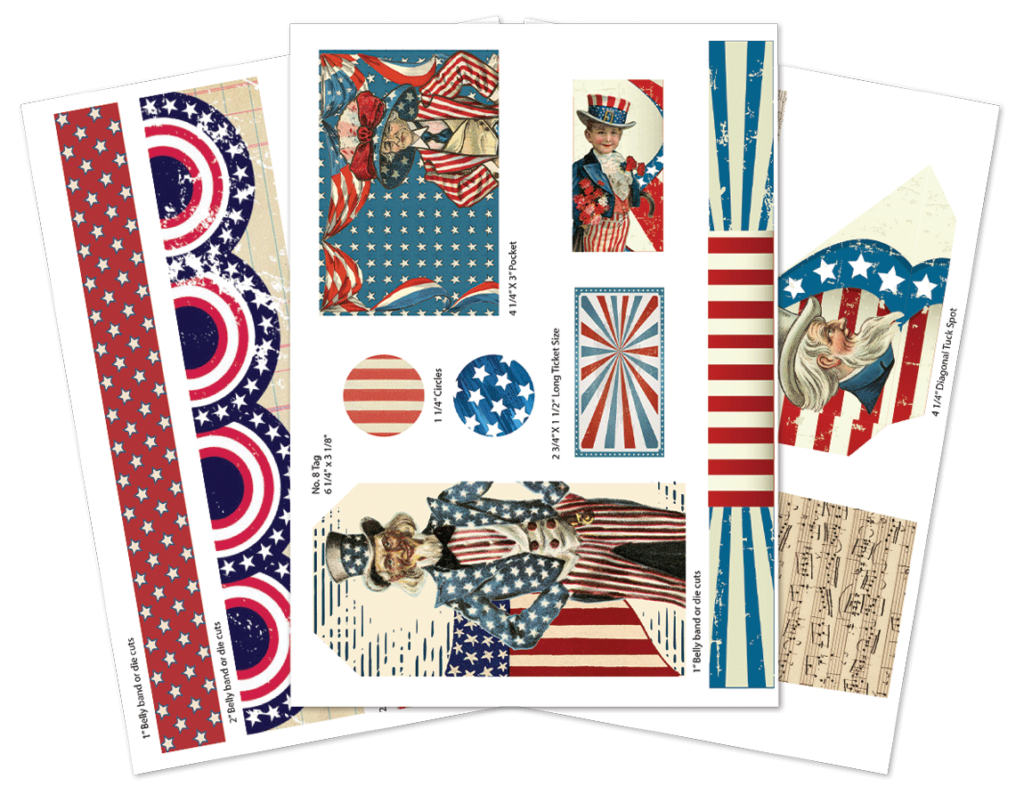 Election Night Printables FAQs
I know I sometimes have questions when I am getting free printables, so here are a few things that might trip you up too!
Why Are They Free?
I KNOW, it seems weird to give away something that you could sell, but I make these for my artwork anyways and I like to share them with the peeps on my email list!
When I heard that they were good for patriotic parties I thought it would be fun to say how I would use them and share them with you too!
How To Print The Election Night Printables
I like to use either bright white card stock or presentation paper to print these out. It makes them a little sturdier and I think the colors are more vivid .
They are formatted to print on letter sized paper so you can use your home printer or the copyright at the bottom of the pages allows for printing at a commercial printer.
Any Other Questions?
If you have any other questions about these patriotic party printables, please email me, tara@marketingartfully.com and I will be happy to help!