Tips and ideas for how to make a cool set of magazine holders to store your craft supplies or magazines! This DIY may be my favorite storage and organization project ever, since it was cheap and easy to do.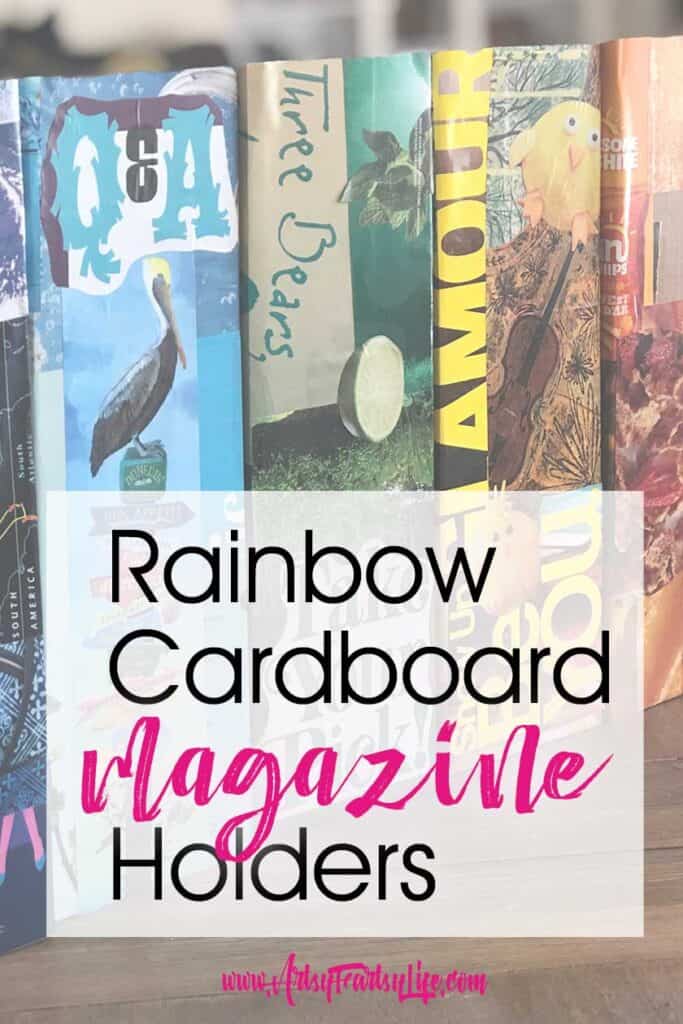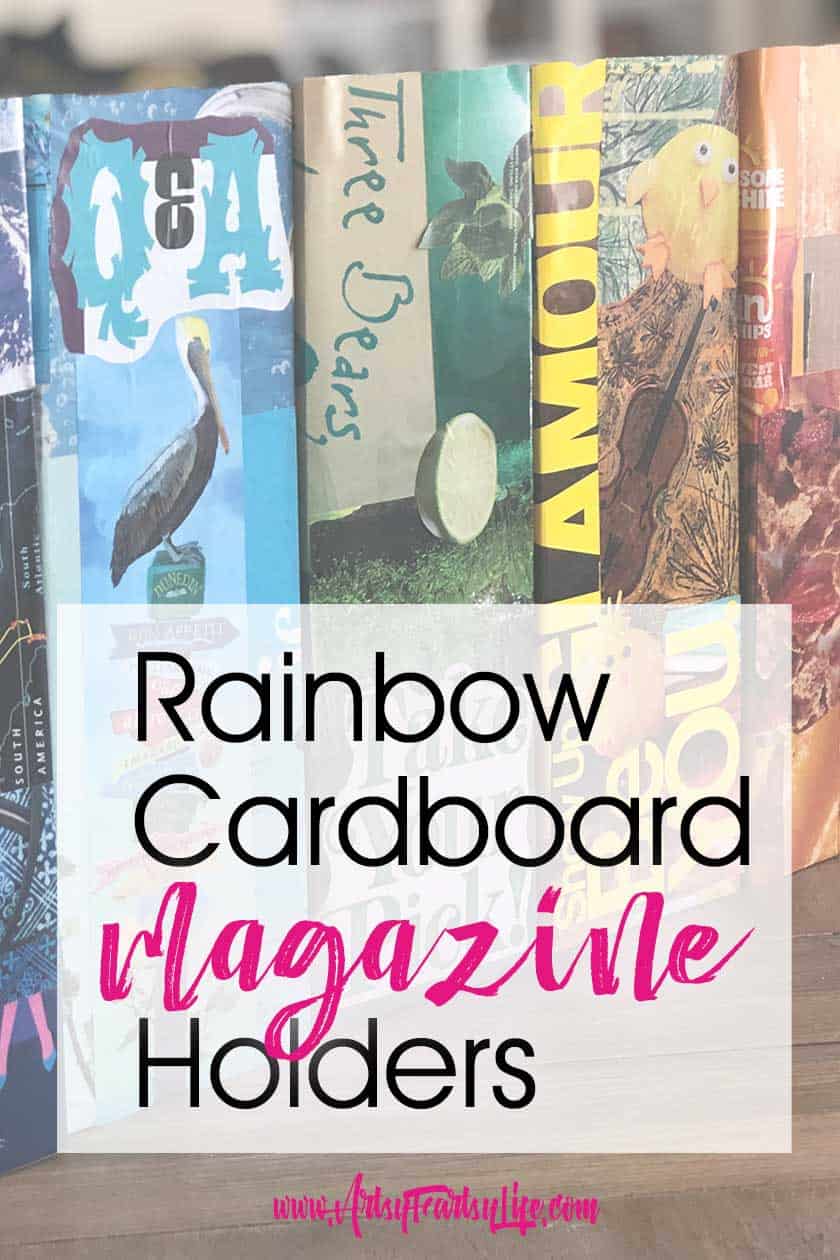 Magazine Collage Mania
Okay, you may be a crafter like me and when you decide to start doing some kind of artwork you DIVE right in! That was me and magazine collage.
I found out I loved doing this kind of mixed media and started doing semi-daily mixed media journal pages.
Of course, as soon as started, I REALLY needed to get ALL THE MAGAZINES so I would have inspiration. I shop on Ebay so I was putting in bids on Blooms and Birds, as well as lots of fashion and culture magazines.
Things went great for a while! I was getting cheap magazines and I would just pick out a couple to use. But then the piles became overwhelming…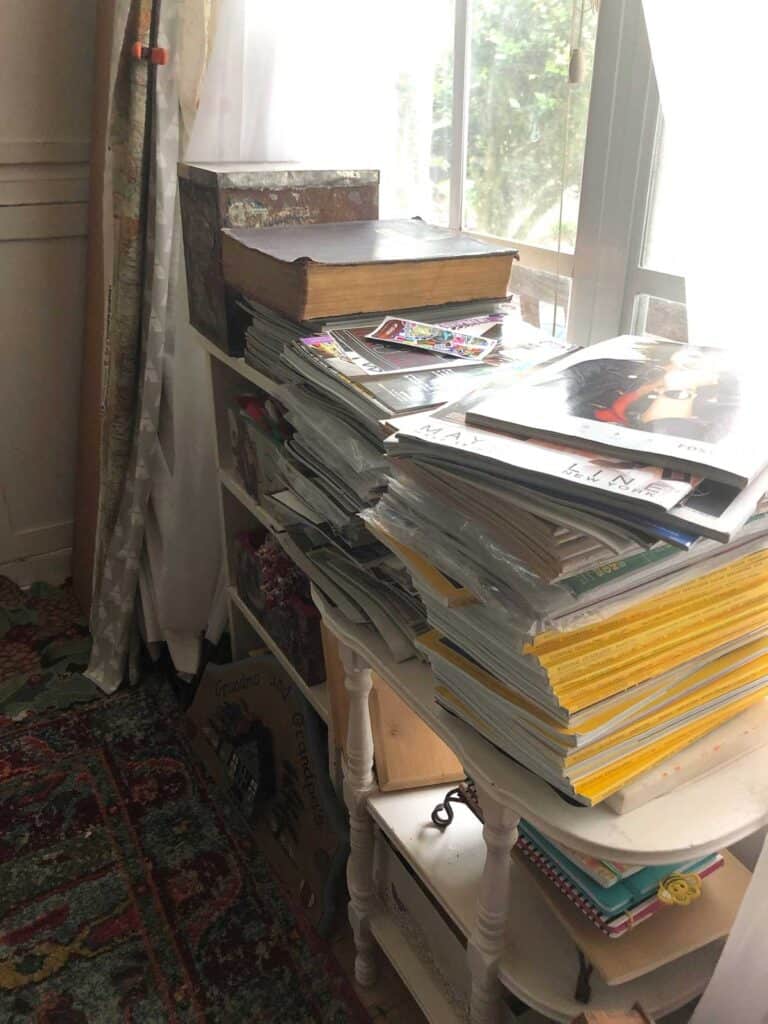 Luckily for me I started following Dana White, of a Slob Comes Clean, and she taught me some craft room storage ideas! Primarily, that you needed to have containers to limit the amount of craft supplies you could have!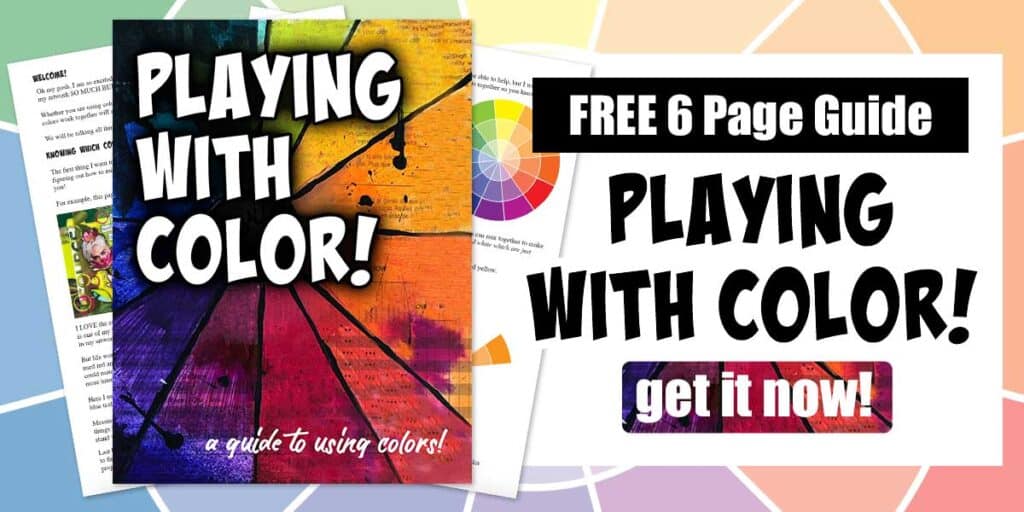 So I looked at my stash and where they were stored, I have two cute little units that are about 5′ long in total. So that is the total space wide I could use, and I thought, why not store my magazines in actual magazine holders… BRILLIANT!
I spent $12.99 to get 8 cardboard magazine holders and figured I could use my magazines to decoupage them… a fun new projects, I LOVE projects!
Decoupage Supplies Needed
To make these magazine holders I got 8 cardboard magazine holders off of Amazon and then used my Mod Podge for the big areas and Art Glitter Glue to stick down the little wee edges of the decoupage that tended to pop up from time to time.
Cardboard Magazine Holders

8-Pack Kraft Corrugated Cardboard Magazine File Holders

Mod Podge

Mod Podge CS11303 Waterbase Sealer, Glue and Finish,Matte,32 Ounce

Art Glitter Glue

Art Institute Glitter Designer Dries Clear Adhesive Clear Glue Kit Bundle-3 items 8oz,2oz and Metal Tip
Additional Resource: What is decoupage?
Picking A Theme For Your For Your Magazine Holders
I am on a rainbow kick (I am dong a rainbow journal right now too!) so of course I would do that for my magazine holders.
It is colorful and fun to use rainbow colors and also helps use up a lot of your stash that is not as cute for backgrounds.
But, you may not be a rainbow kind of crafter… here are some other "theme" ideas for this project…
Rainbow
Vintage Victorian
One Color
Travel
Black or White
Funky characters
Crazy Collage
Seriously, anything that you love will be fine for this project since it is more about storage than design, but still it is fun to do something cool!

My Rainbow Magazine Holders
Here is how they came out! My daughter loves the yellow one (probably because of the cute peeps) and I love the red one!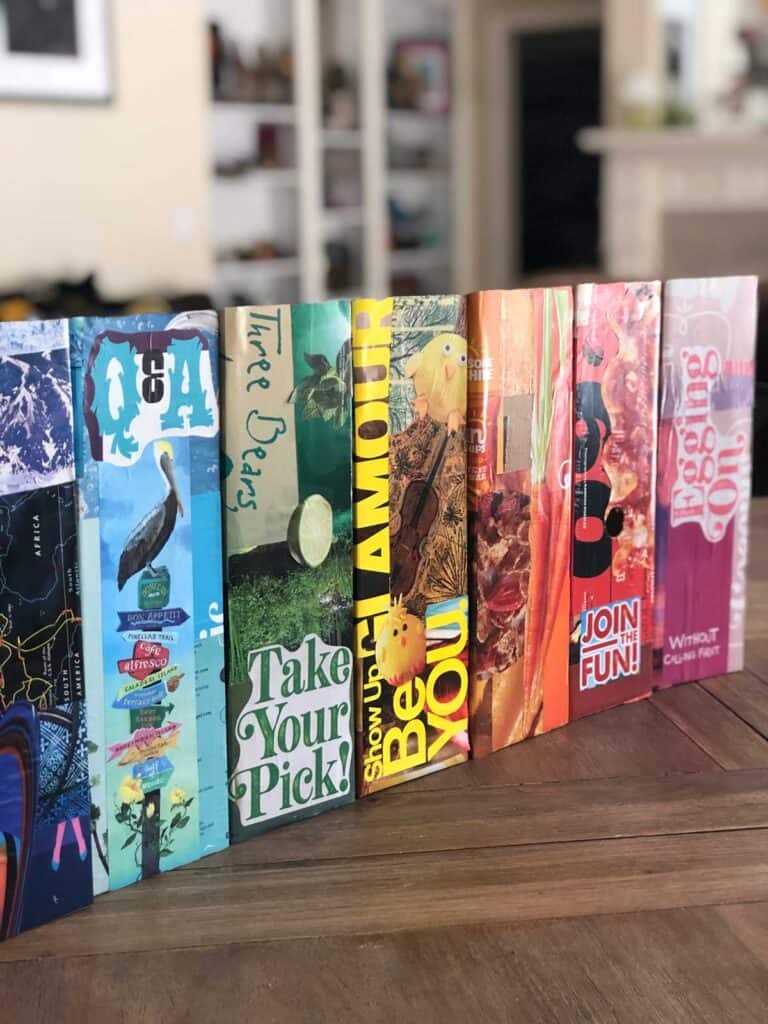 The reason I love doing rainbow things is that I can remember what color I am on. For example, I used the magazines I put in the red box for this project so now I will start using the orange box the next time!
Magazine Holder Collage Tips
As I was doing this project, I stopped a few times and thought of things that I wanted to tell you!
It Will Look Terrible In The Middle
Please know that your boxes will look terrible in the middle of the project! This always happens and I think I have messed everything up, but really it just needs a little more work!
For example, the orange one turned out great, but in process it was not that cute!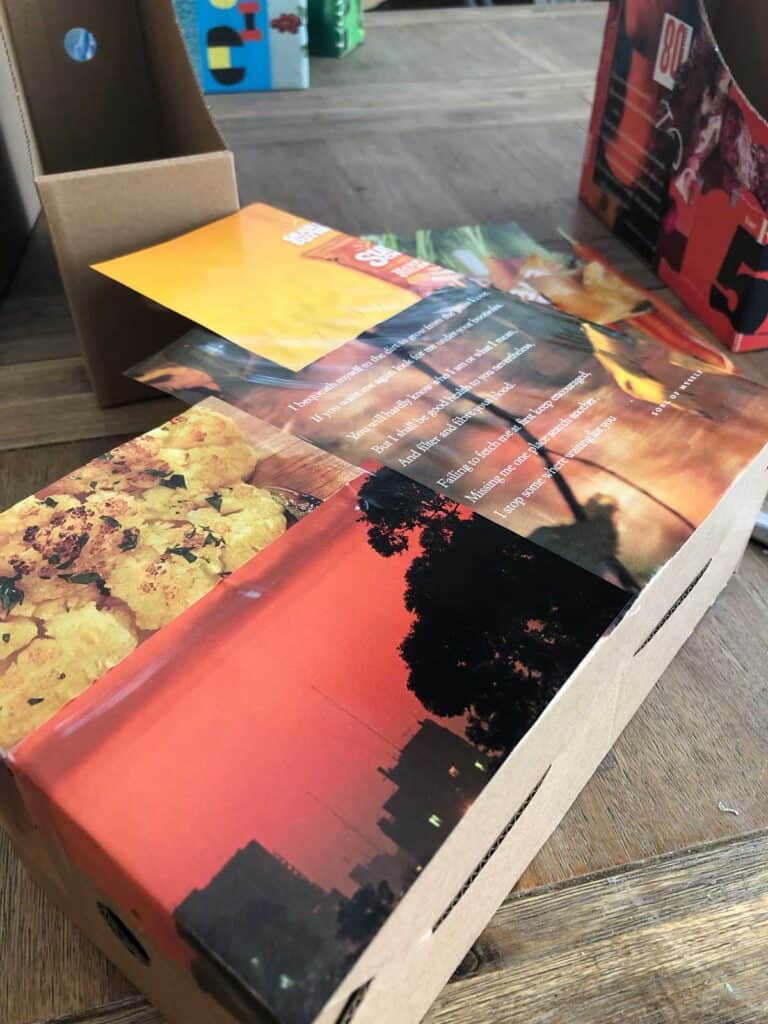 Use Mod Podge For The Big Areas
I did the red one with just Art Glitter Glue and it was WAY more flat laying but it took forever to do!
On a big project like this one, it is best to use Mod Podge on the big areas and only use "regular" glue for sticking down pop-up edges.
How Do You Store Magazines?
I know a magazine rack or holder seems like an easy solution to my piles of magazines problems, but it really didn't occur to me until it was totally out of control.
This magazine holder diy project was both fun and a great way to help me manage my magazines. It has already helped me be more creative in my artwork since I can get to all my magazines, not just the ones that happen to be on top of the piles!