I am working on getting my journaling to be more creative and cool. Pics of my best layouts.
August 13, 2019 – Goals
Ohhh this one was so fun! I wanted to do a goals layout while I was watching a training. I don't have too many goals beyond so many dogs and unlimited craft supplies, but my hubs reminded me he needs a motor home so that went on there too!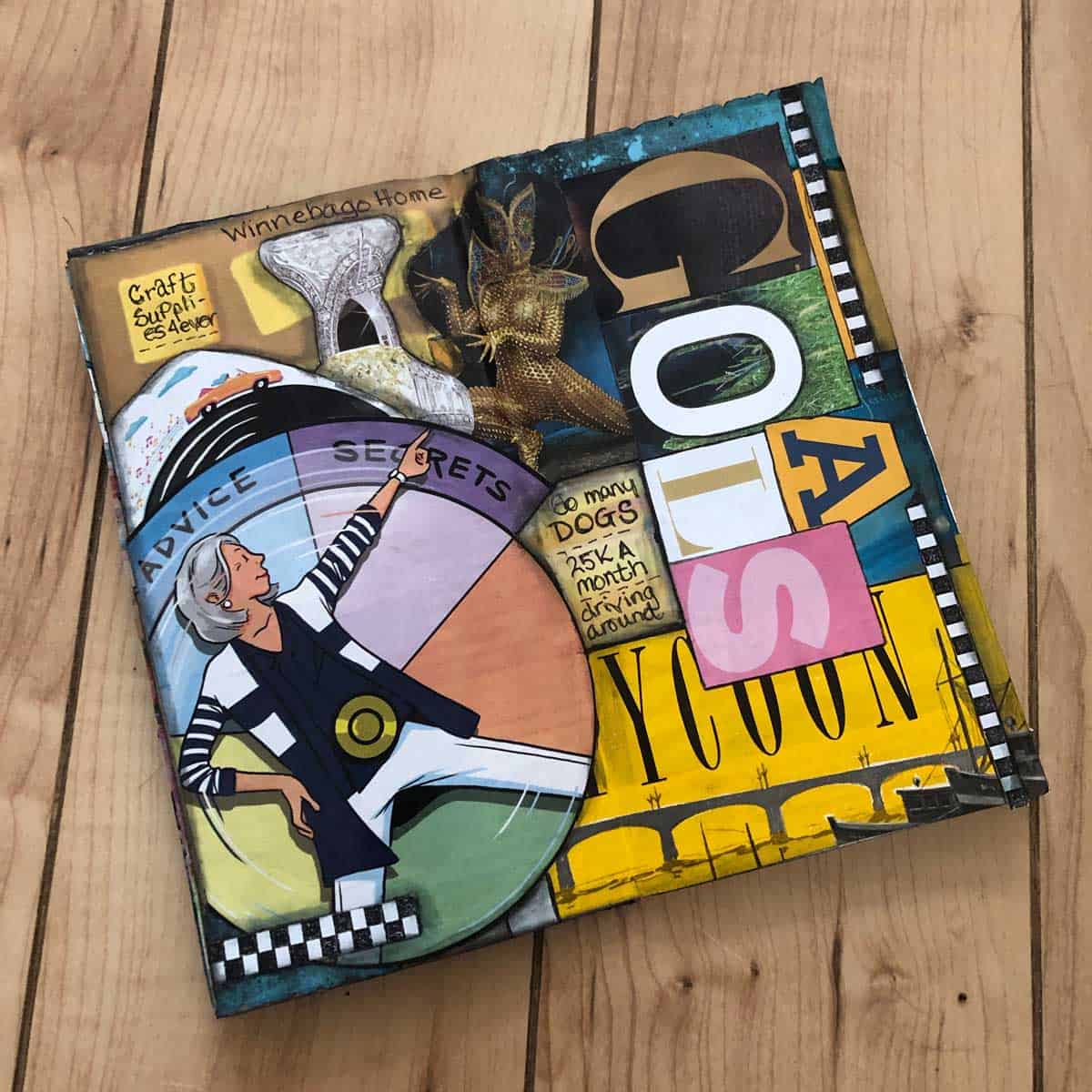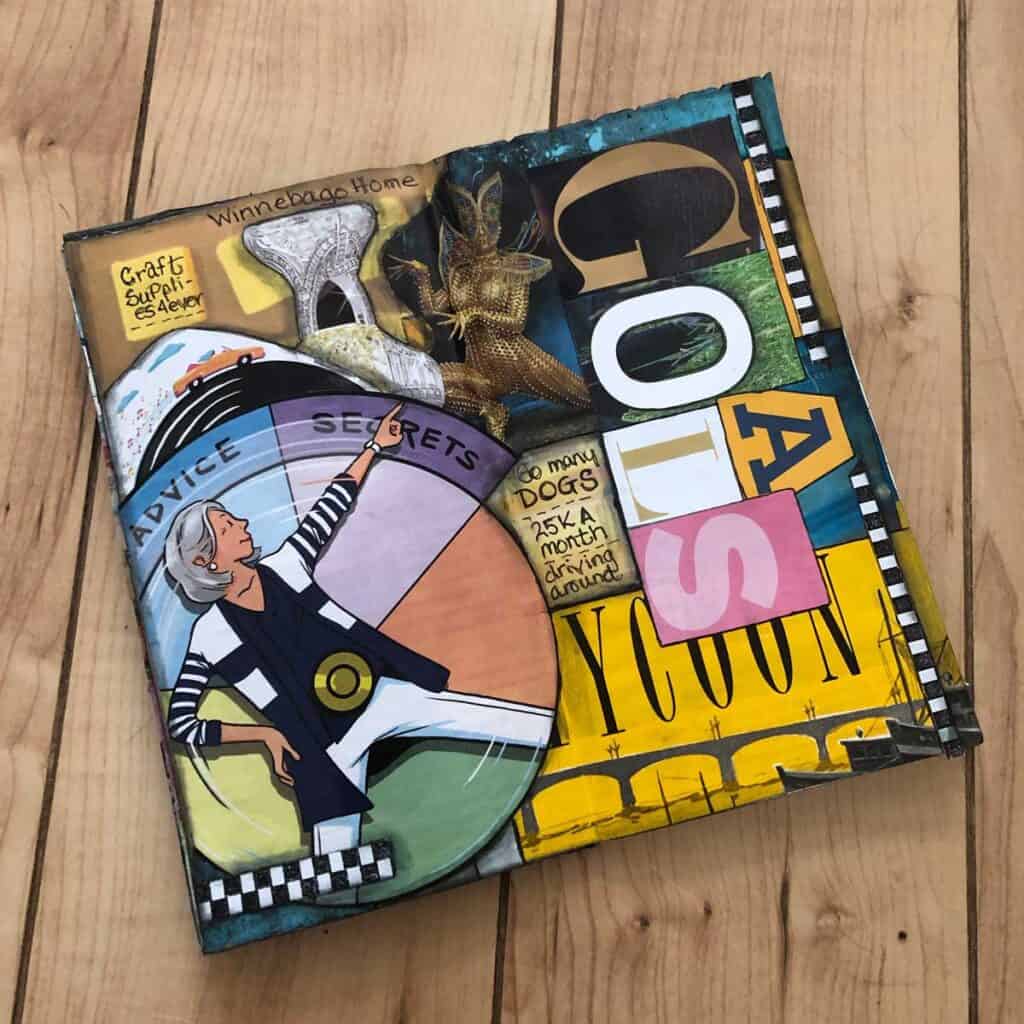 August 11, 2019 – A Try At Happy
Today I wanted to try and make a more colorful, happy page. I think I accomplished that a bit, but it was definitely a challenge. Using bright colors is not my thing.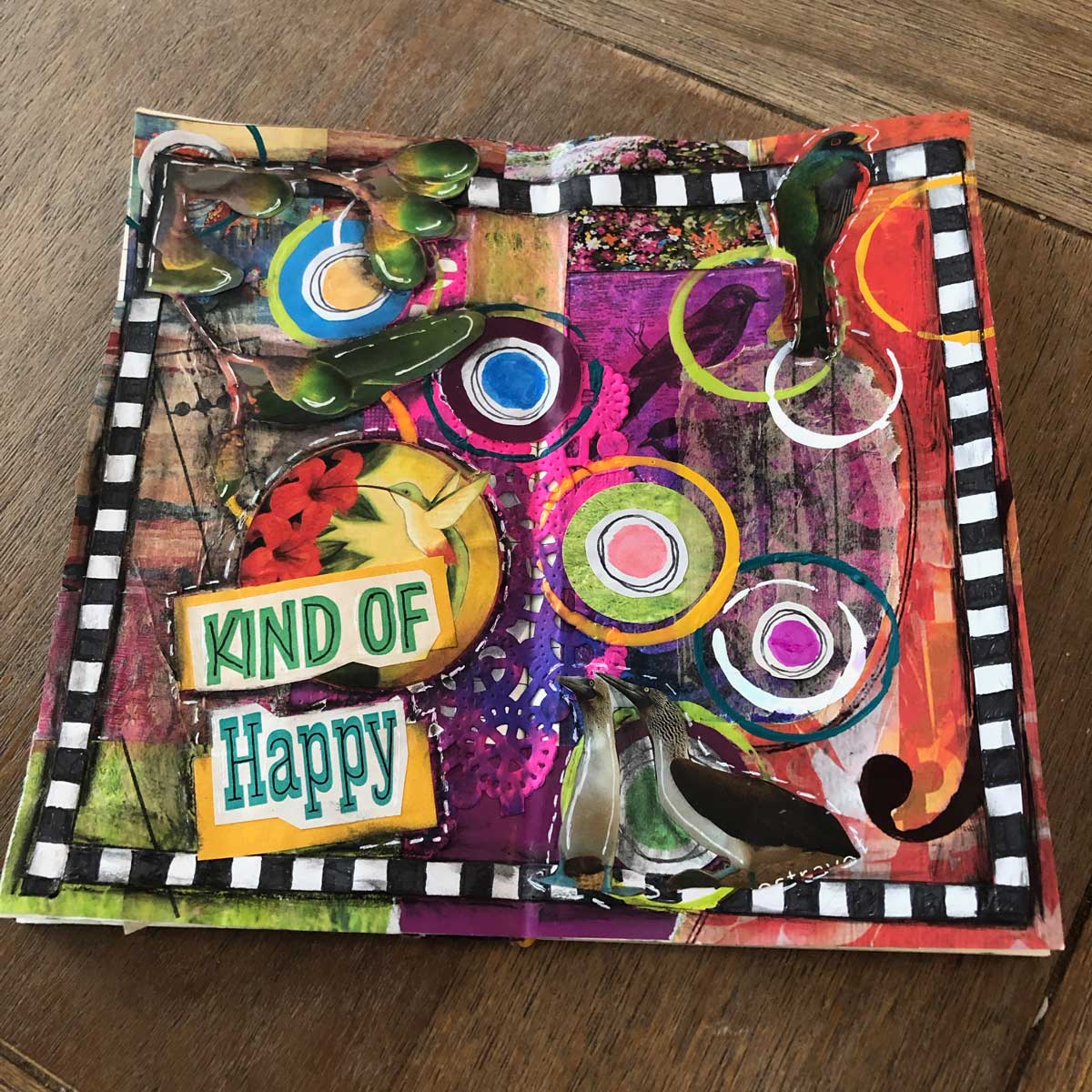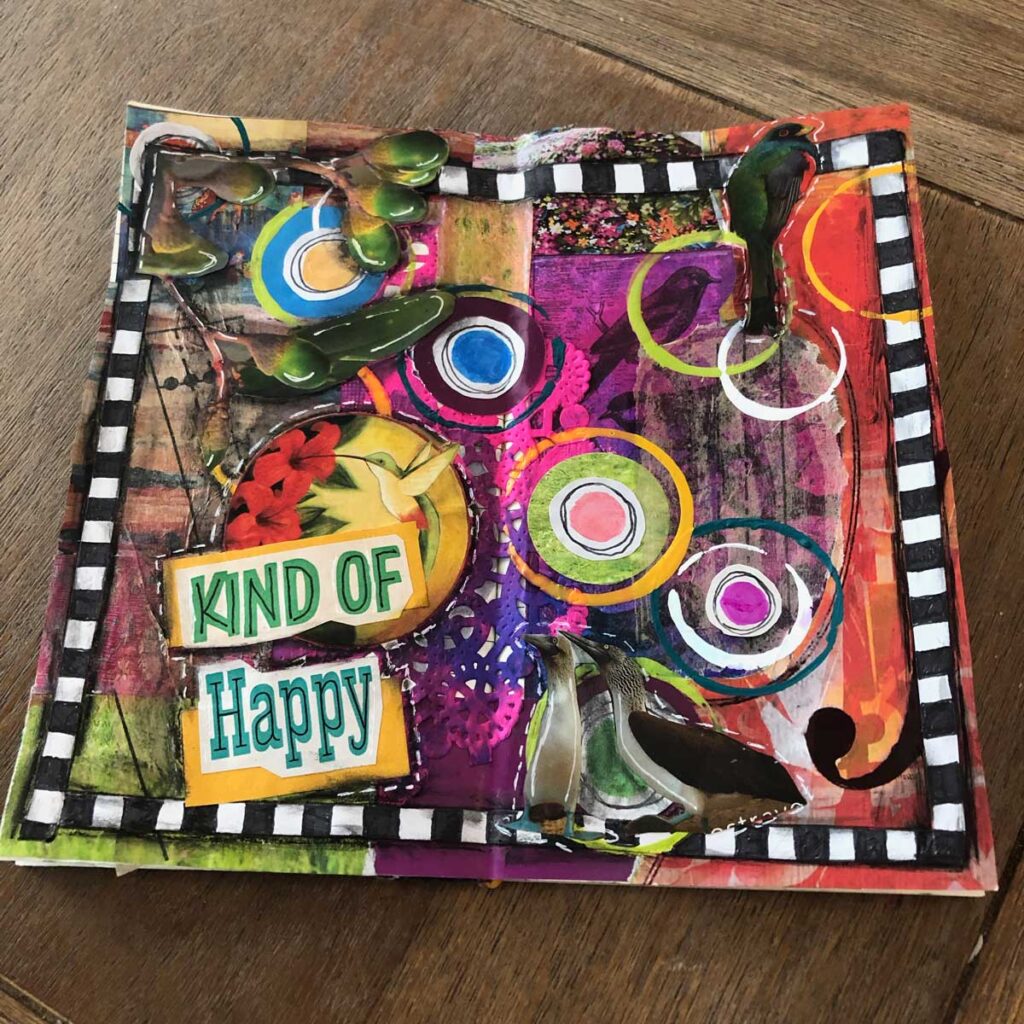 August 10, 2019 – Wahoo Fish
Today's junk journal layout is a one magazine challenge and damn, it was a challenge. I picked my husband's Florida Sportsman that was full of fish and water (lots of blue and green!)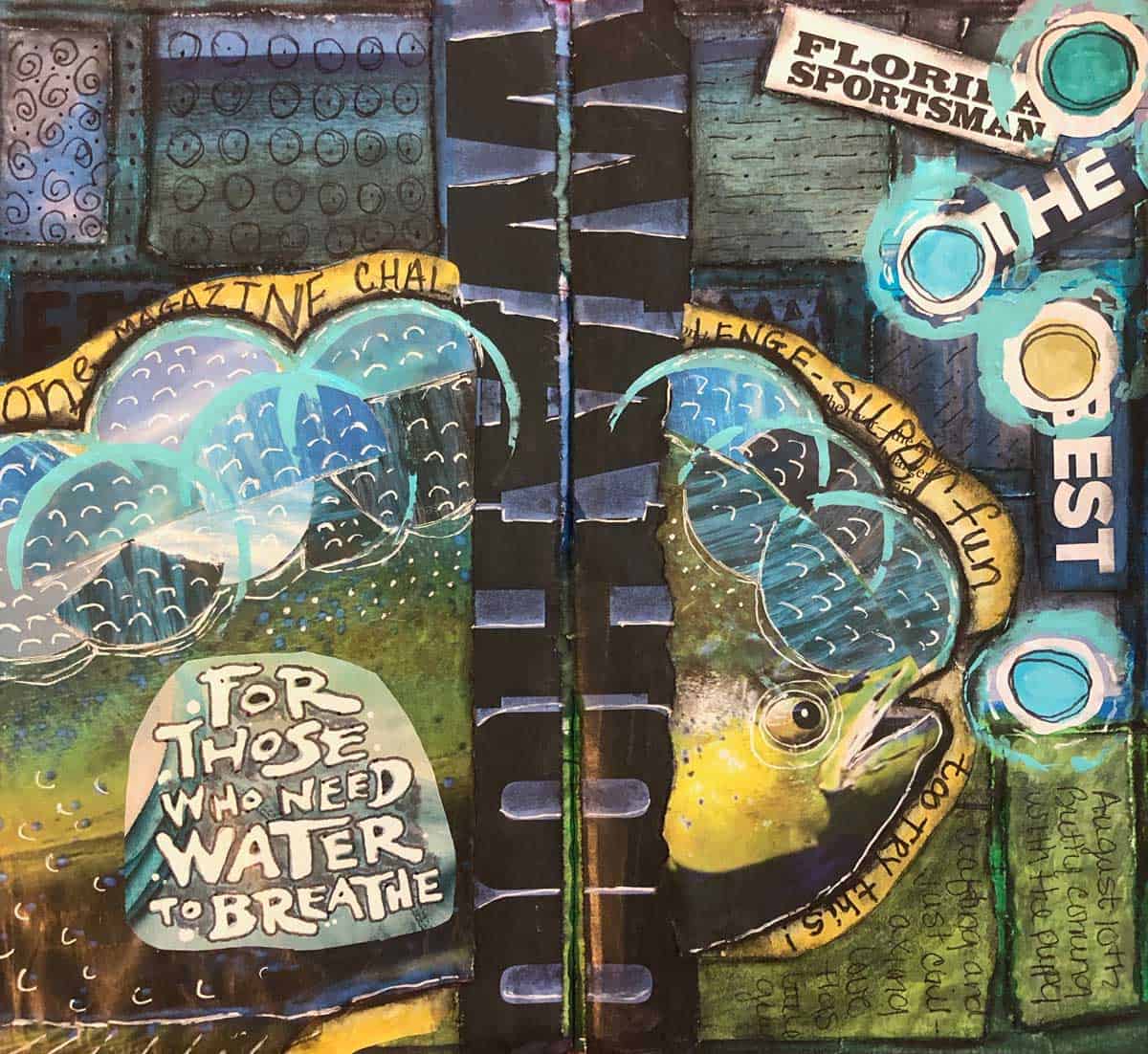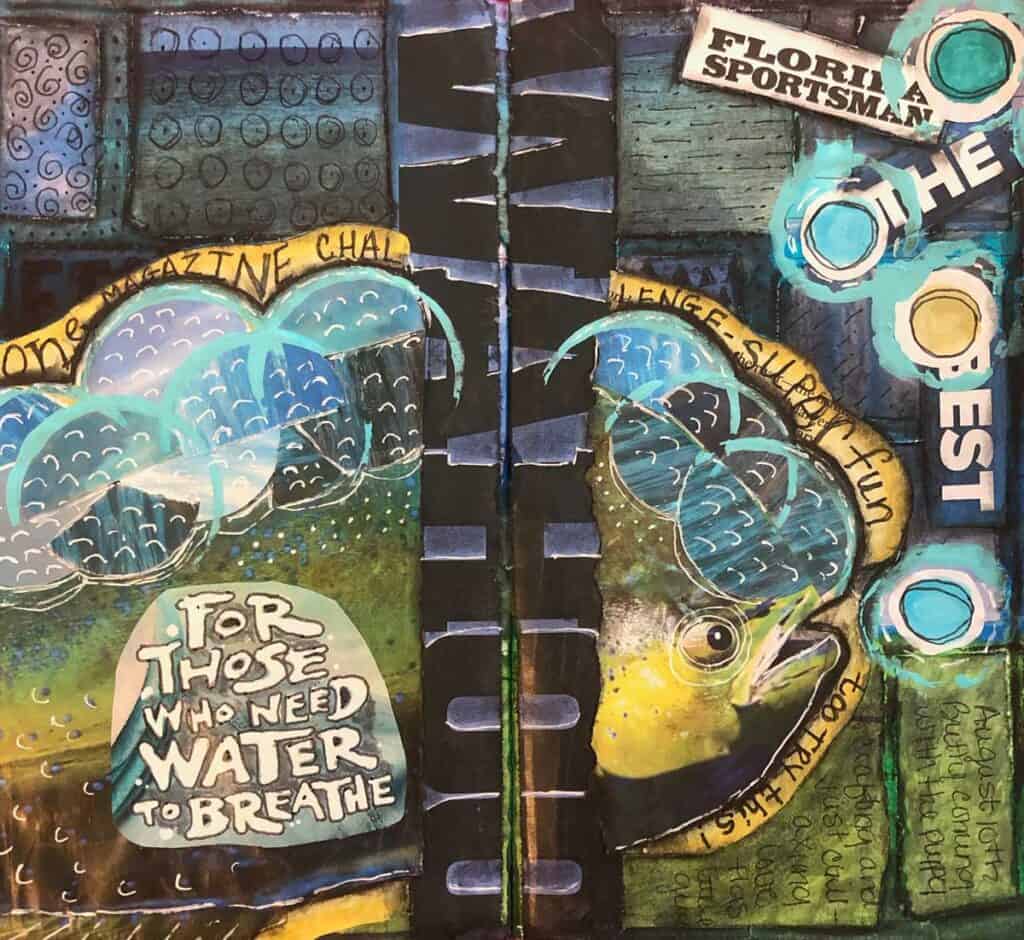 August 9, 2019 – Big Cats, Big Goals
I have been working on my junk journal layouts and today's came out pretty darn good. Big cats, tigers, lions and kitties. August 9,2019. Big cats, big goals. Magazine stouts, Stabilo and white pen.