Decorative decoupage storage box for the chargers and cables on my bedside table. Tips and ideas for how to make a pretty and colorful cord storage box!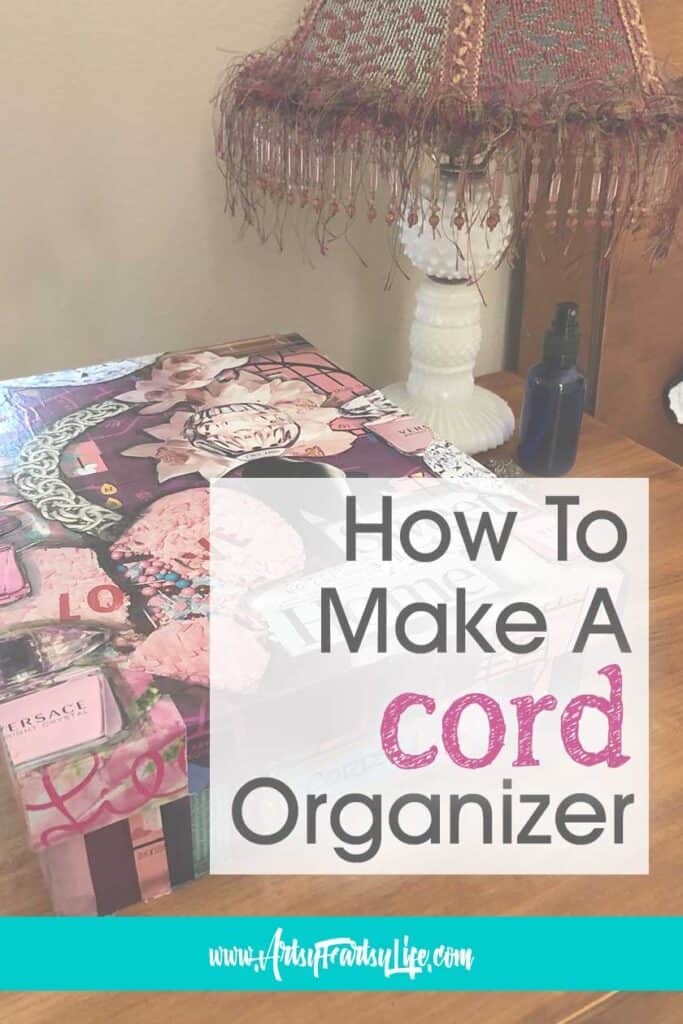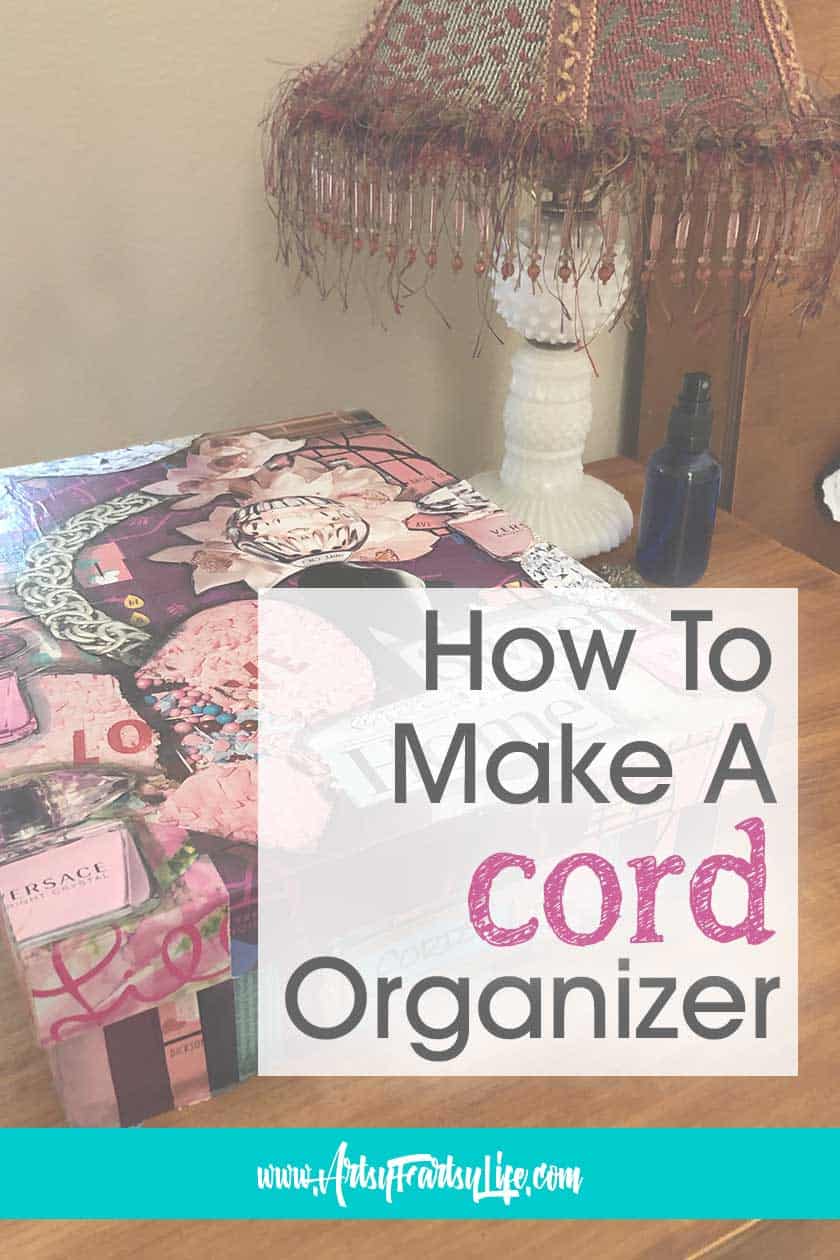 Picking The Right Decorative Box
When you are picking a box for your charger storage, you want something with a bit of substance.
I chose this wooden box that I had gotten at Michaels a while ago. Come to find out it is a bit of a unicorn, Michaels craft store doesn't have them, neither does Amazon (what?!?!)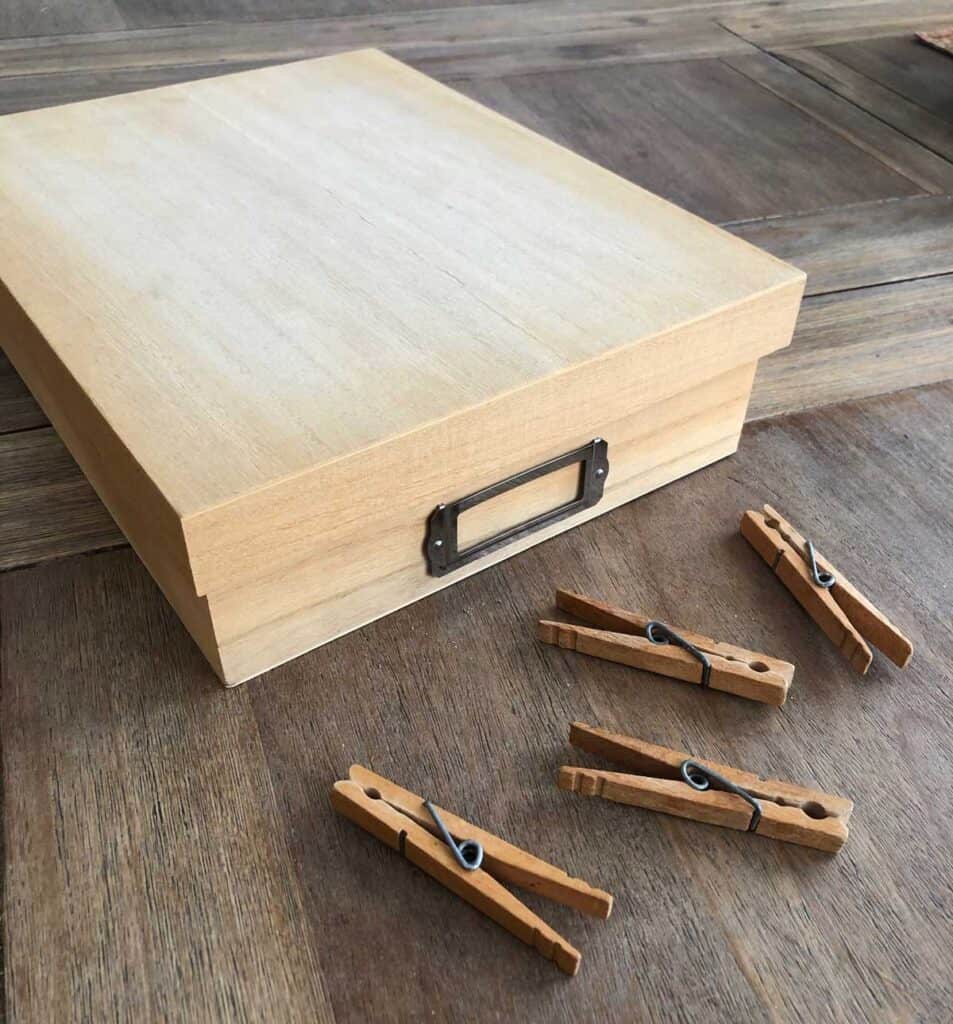 Things I like about it…
It is about 3 inches deep so it doesn't take up a ton of room.
I like that the lid is not hinged because I put my phone in there and I need to keep the lid off at night to hear my alarm.
The wood is light weight enough to cut with a utility knife (although I had my husband drill out holes!)
I think you can use a cardboard box, but I didn't like the idea of putting my chargers on paper. You could line it with some kind of foil if you are worried about it.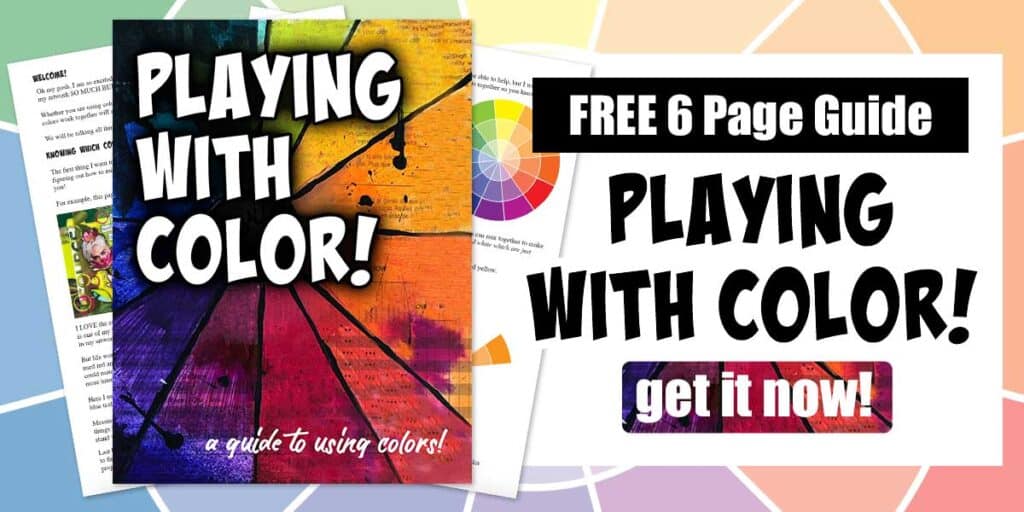 Drill Holes
Before you do your decorations you want to get the holes in your box so that making them doesn't ruin your design!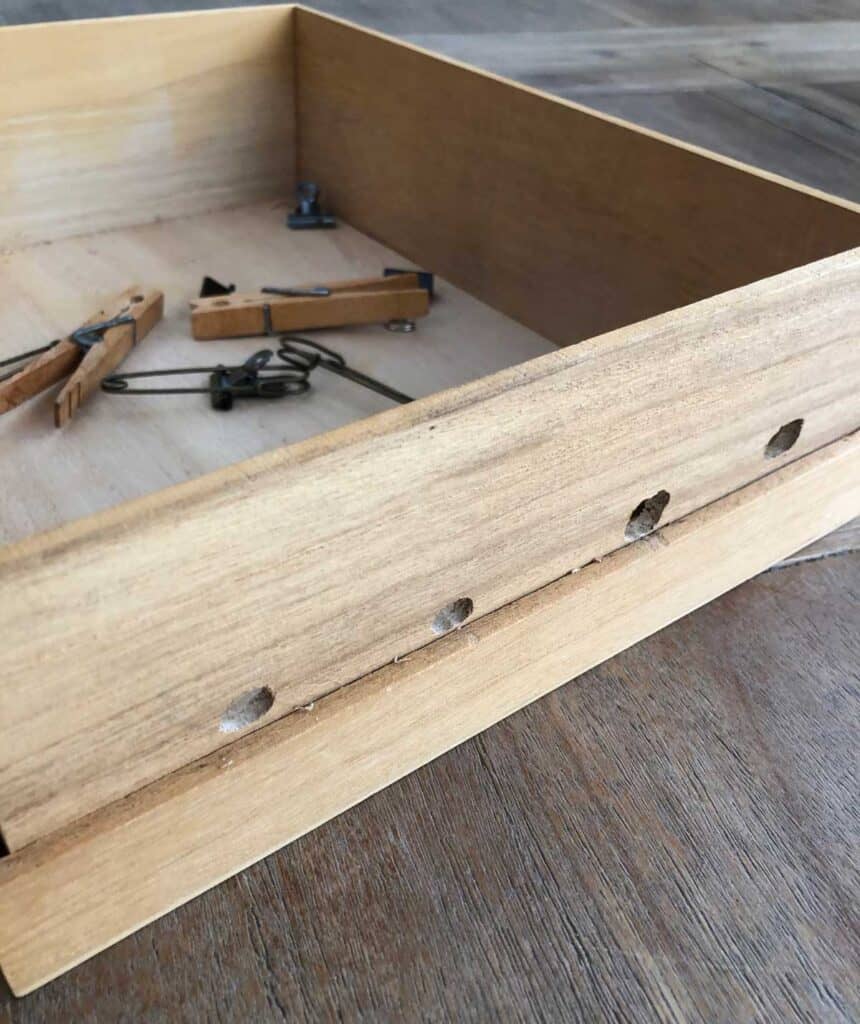 I had my husband drill out 4 holes just big enough to fit the cords through. You don't want them too big or the charger cords will wiggle out all the time!
Picking Decoupage Materials
So funny now seeing the magazine pages I had cut out to use on my box… only a few of them wound up in the final design. You could also use tissue paper or acrylic paint to decorate your box!
I used pink and bling-y images and a super cool perfume topper that I had been saving for something "special".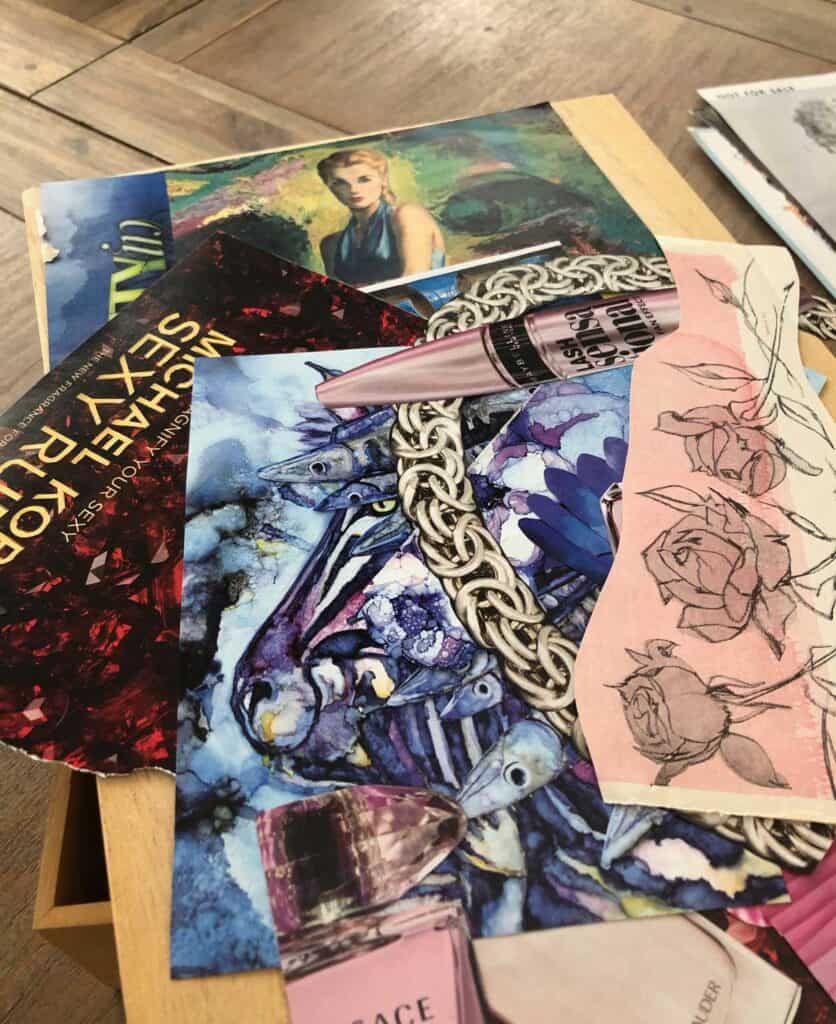 I did a layer of gesso on the wood to seal it and then used Mod Podge to attach the images and for a final coat of sealer.
Additional resource : What is decoupage?

Collage
There is no "right" way to collage your piece. Pick images that you love and it will work out fine!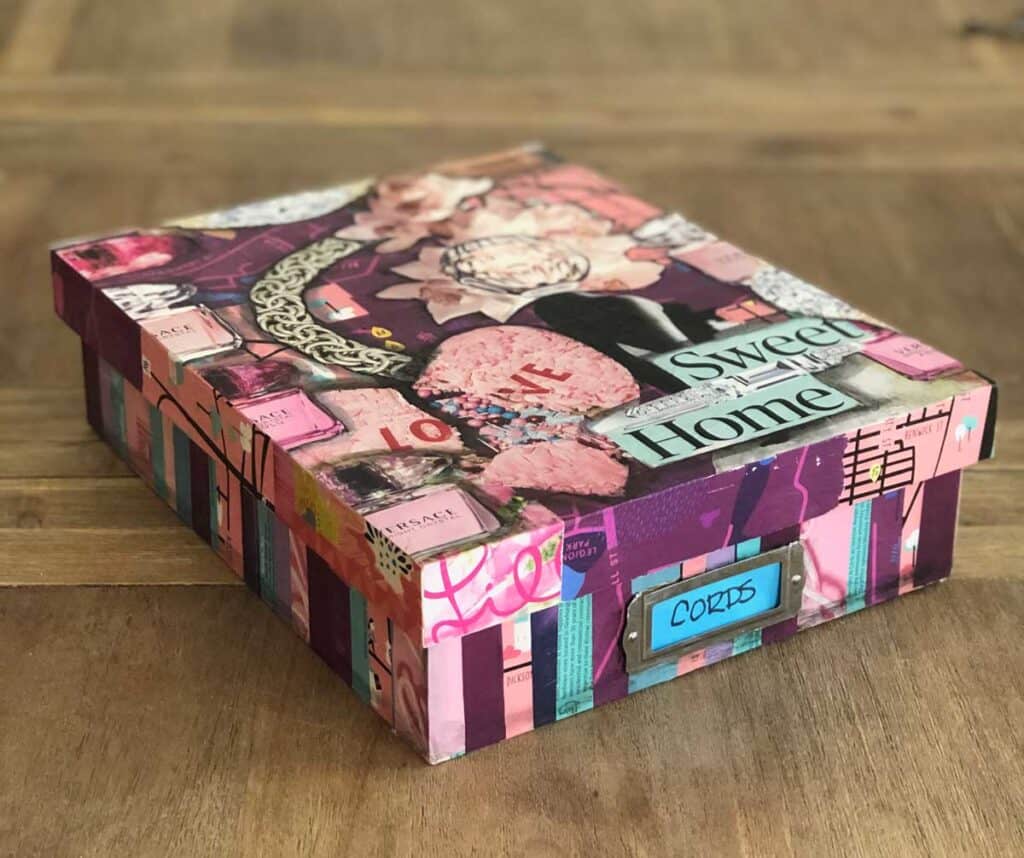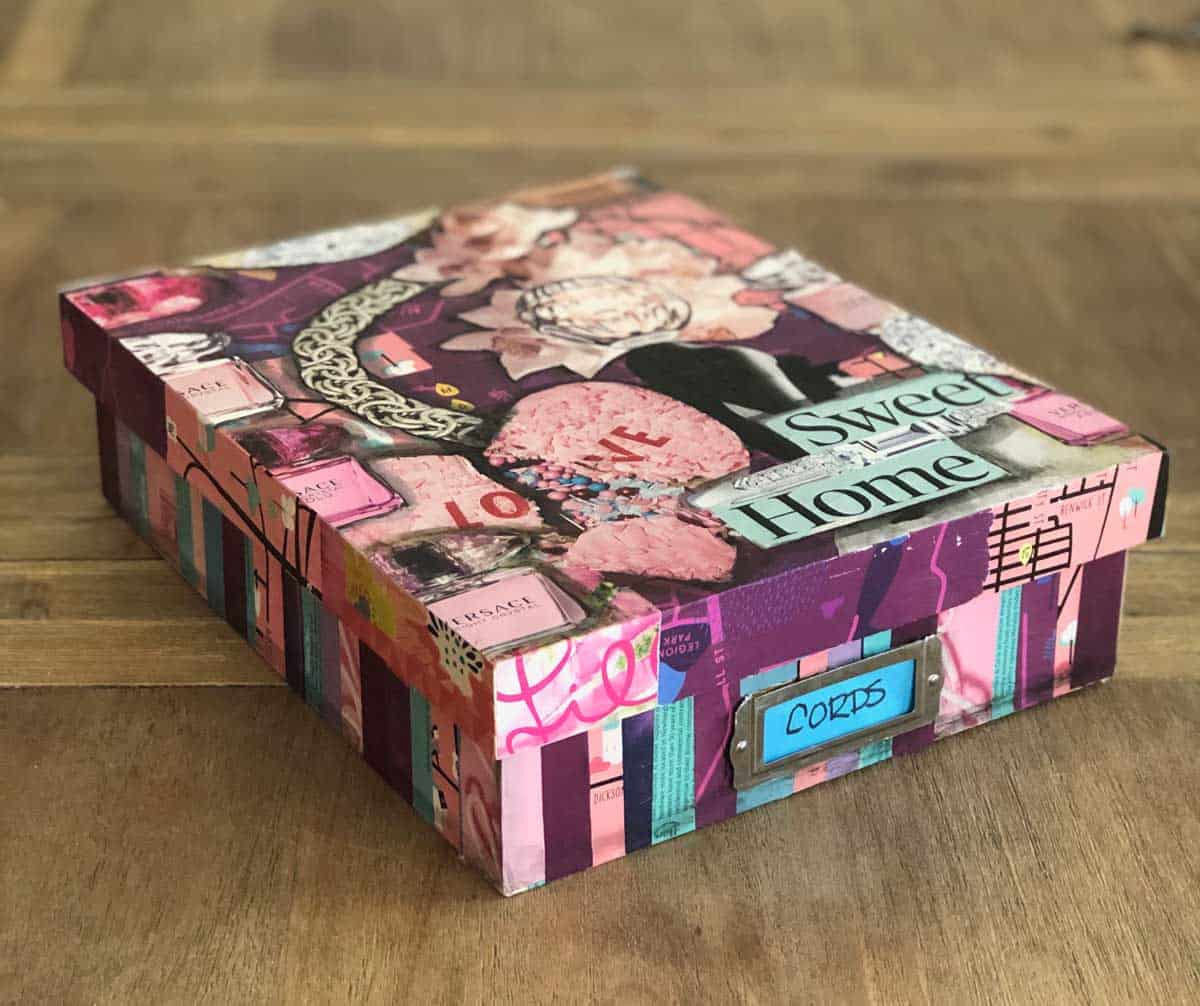 I have been doing daily journal pages for a while so I know what I like… a mish mash of words and images with darker outlines.
If this is your first project, check out some inspiration on Pinterest or in books and see what kind of look you like.
Maybe my favorite part is the striped bottom that was a pain to do, but turned out so darn cute! It is just cut up strips of color glued on one at a time!
Add The Charger Cable Cords
Last but not least, stick your charger cords and cables through the holes and use the clothes pins to keep them from sliding out!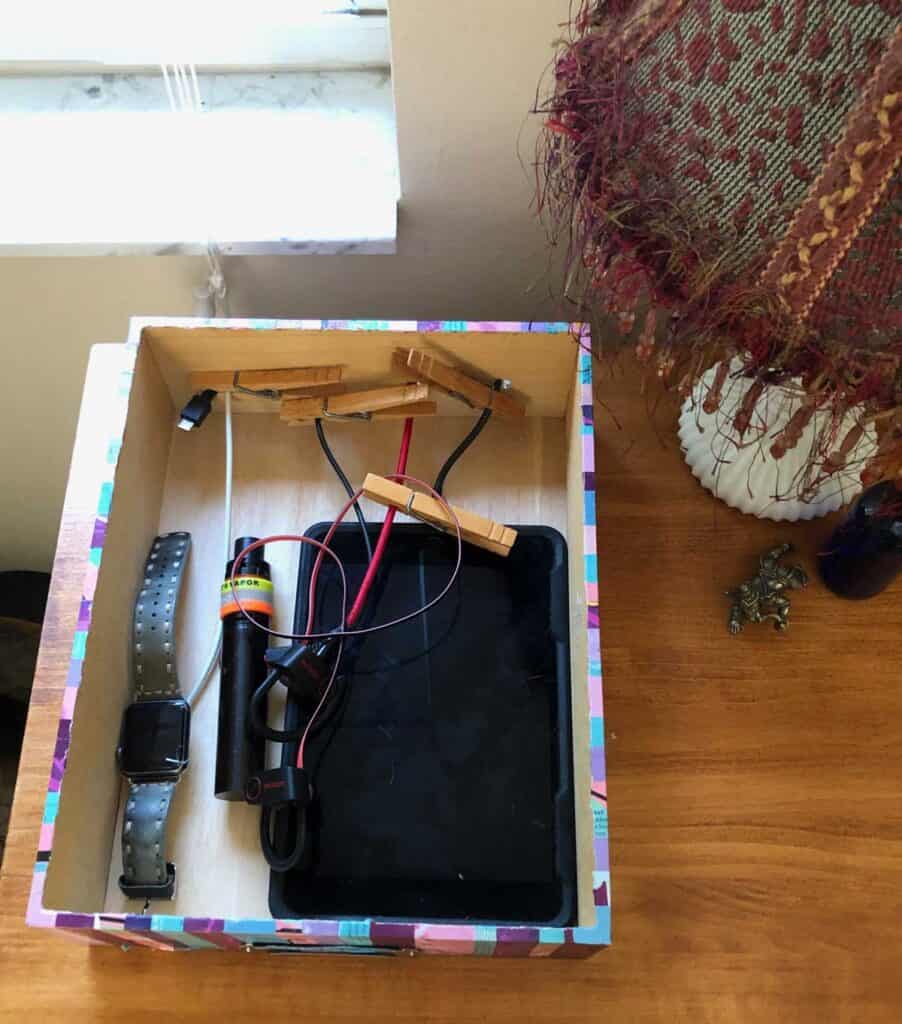 I like the "holes" in the clothespins mean that they don't smush my charger cables and they are easy to slide around.
I have plenty of room in there to do all my charging and I LOVE that my nightstand isn't such a mess now!
Before and After
There are no words to describe how much better I feel seeing this pretty box sitting on my nightstand instead of the pile of mess that was that there before!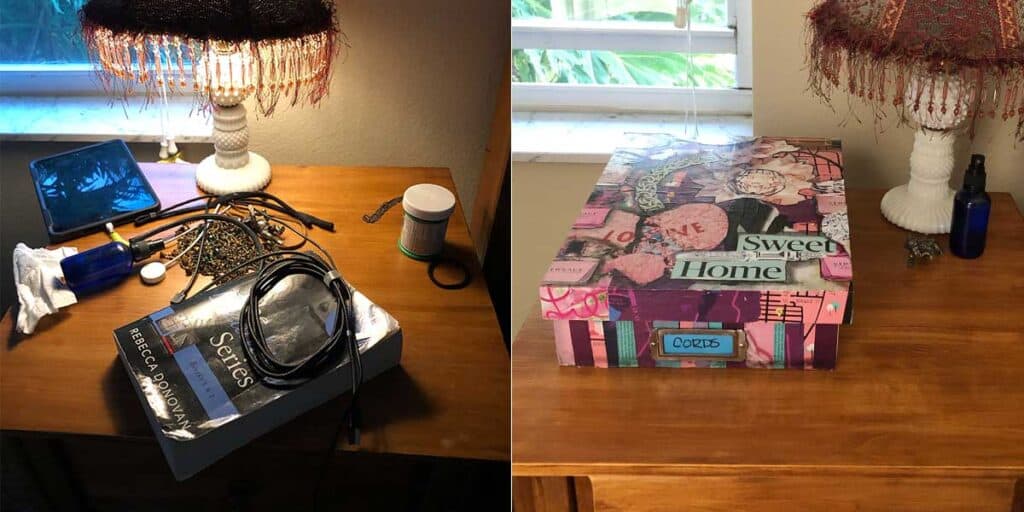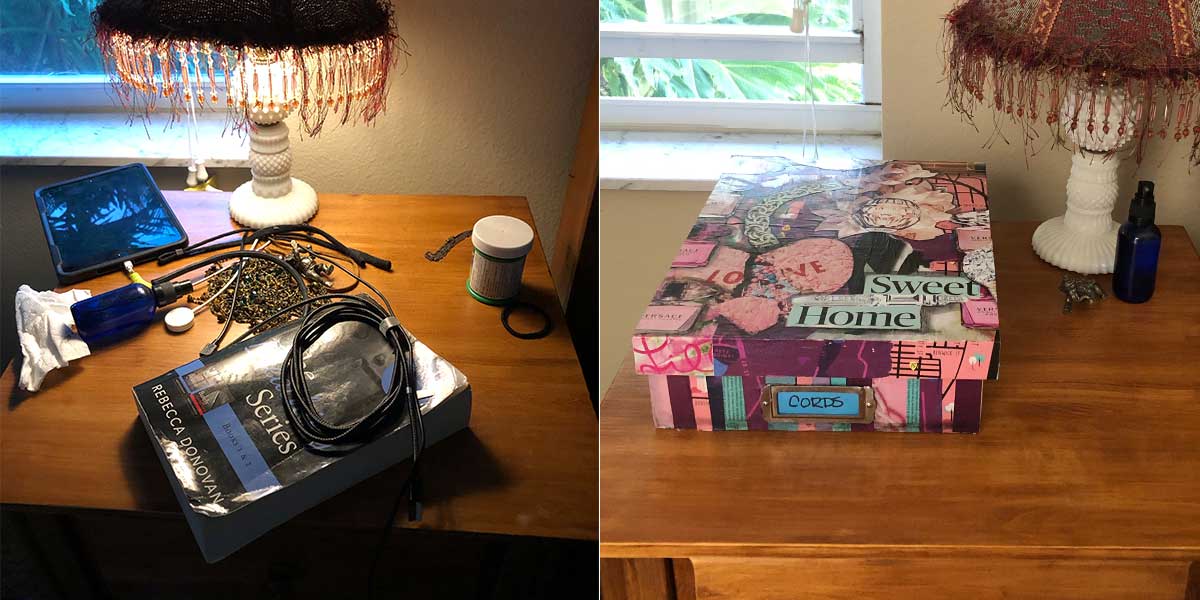 Honestly, I can keep something clean neat, but when there was just a pile of cords and "stuff" I couldn't get a handle on it!
Additional Resource: DIY Storage Ideas For Organizing – Decoupage Boxes