These free printable dark academia ladies are perfect for your dark junk journal, Halloween Party Aesthetic, or any spooky season you are in! They include a commercial license for printed items so you can even sell them if you please!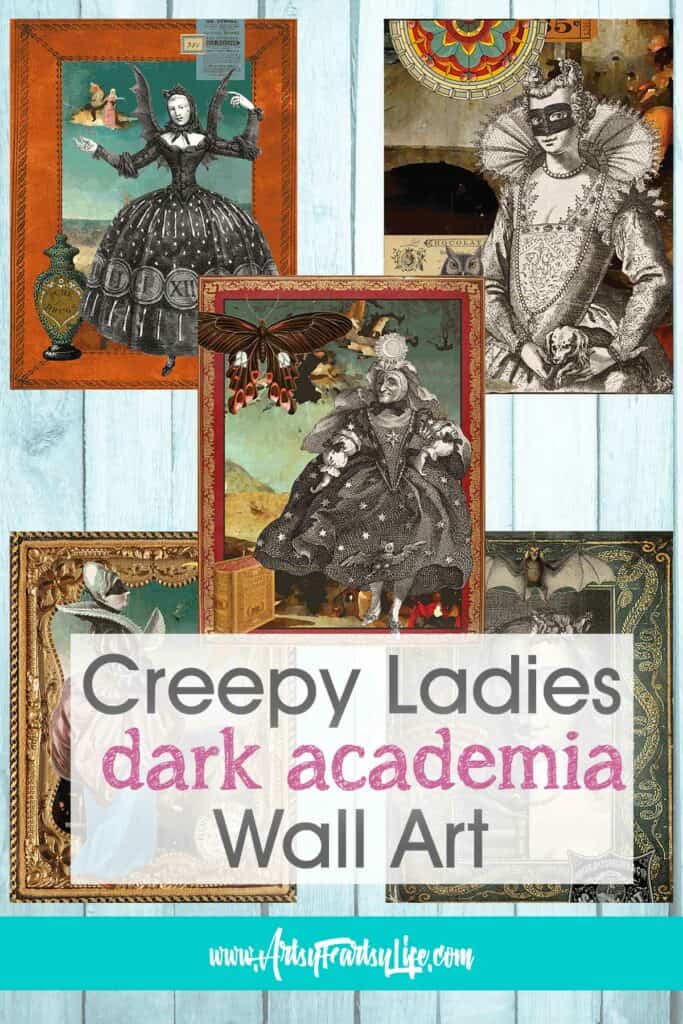 Please note: This article contains affiliate links, and that means that I may earn a commission if you buy something. Read my full disclosure here.
All The Creepy Ladies!
I don't know about you, but "all the single ladies" just ran through my head when I wrote that! These gals really might have a hard time finding a date!
I know I like to see what I am getting before I commit, so I thought I would show you all the different pages included in this dark academia printable!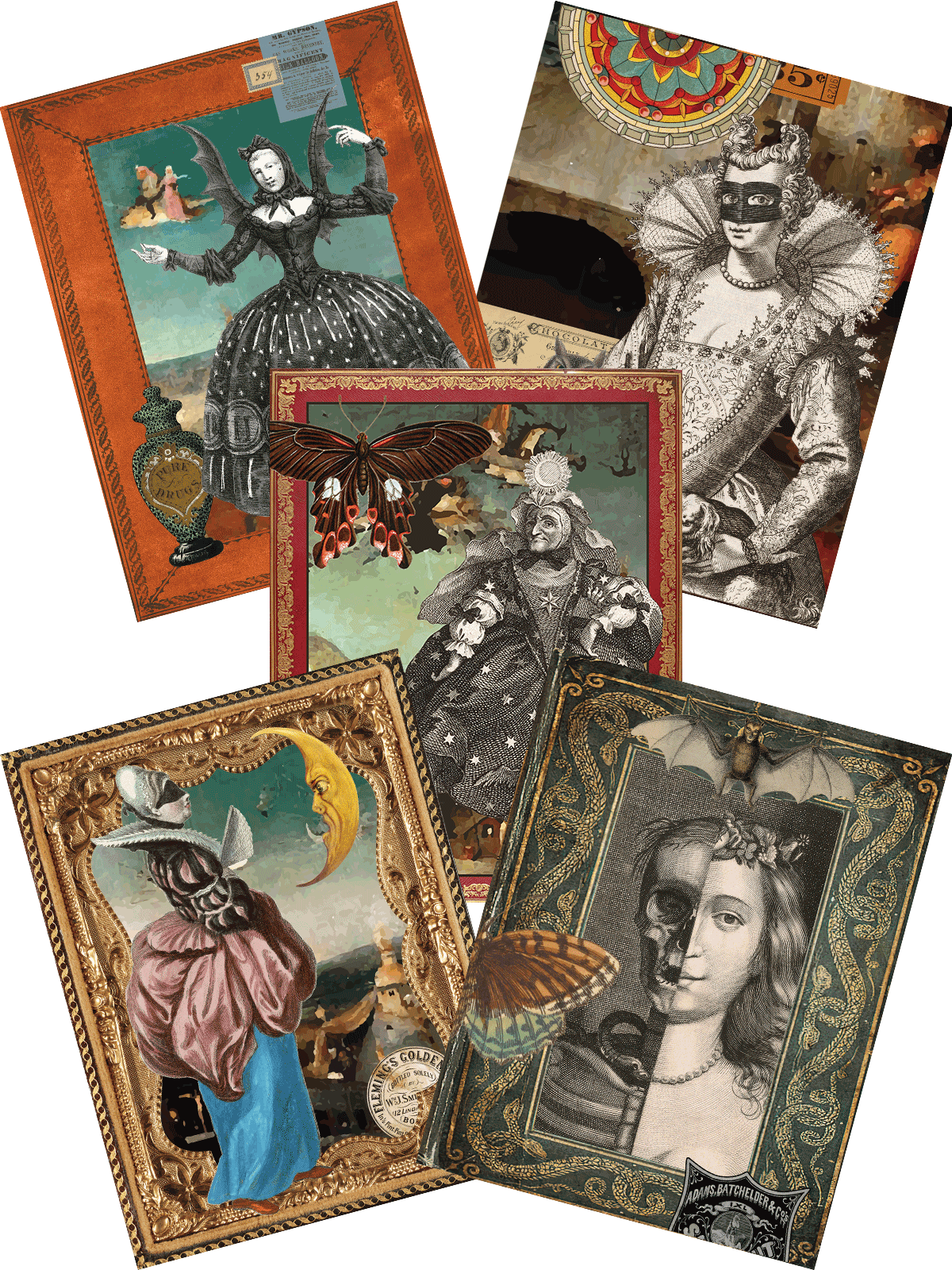 Why I Made These Printables
I am a graphic artist from WAY back and so sitting around, making cool free printables for my peeps is a fun way to spend my time in the evenings!
Also I am a journaler (junk and art) so I love having cool elements to be able to use for my projects!
Additional Resource : Free Vintage Creepy Portraits Wall Art or Halloween Printables
Why Are They Free?
I always get the question, why are you giving these away for free rather than selling them on Etsy or another platform!
Well, I was lucky enough to get enough traffic to have ads on my website so this is a win-win-win situation for me (and you!)
I can afford to take the time to make free printables to give away, I get cool things to use in my own art AND you get totally free printables for you to use too!
And no! You don't have to click on the ads, but if you would like to help, share this page link in your favorite Facebook group or pin it to Pinterest!
Commercial License
These free printables include a free commercial license for any printed out materials! Here are a few ways people have used them in printed products:
Printed out and sold as collage sheets in a market in South Africa
Used as art journal covers and sold on Etsy
Torn up and used in collage projects as featured images
As long as you print them out, you are free to use them however you like!
However, there is NO commercial license for use in digital form. So no posting them on your website, selling the digital files or even uploading them to google drive and sharing the link.
If you do want to share them with a friend, just send them over a link to this page and they can signup for free for themselves!
How To Print These!
I like to print these using either bright white cardstock or presentation paper because I think it makes them print out brighter!
I also send them out to be printed at Kinkos or UPS (the commercial license copyright disclaimer at the bottom of the page will allow the printer to print them for you!)
All of these printables are include in the freebie library! You are going to have so much fun!
Download the Creepy Ladies Free Printables
You can either click this link to the freebie library or click the picture below! (if you already have the password to enter the library click here)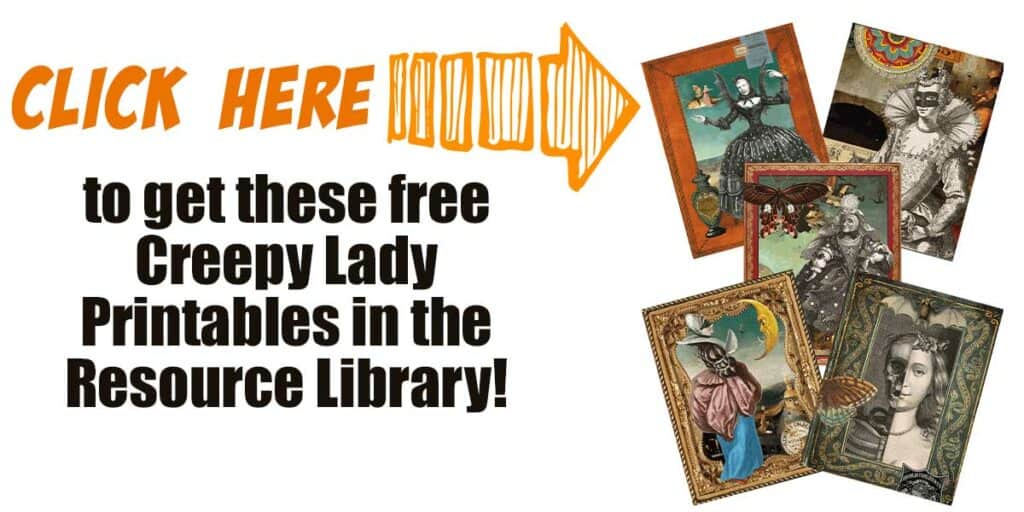 Creepy Ladies Dark Academia or Halloween Wrapup
Oh my gosh, these free printable wall art posters were so fun to make! I hope you have as much fun using them!
If you do use them, please send a picture (tara@marketingartfully.com) I would love to share it with the peeps!