Tips and ideas for how you can help your cracked heels! Help for heel pain caused by dry cracked skin including essential oils and recipes for roller balls and balm.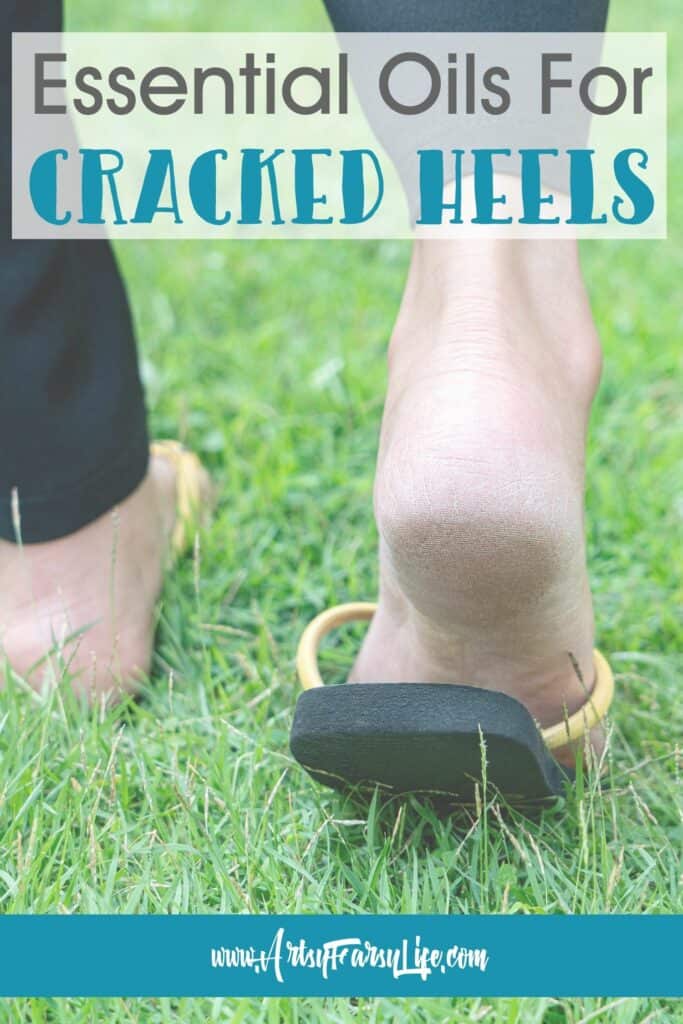 please note :: Please note that this article contains affiliate links, and that means that I may earn a commission if you buy something. Read my full disclosure here.
If your heels look anything like mine, this article is for you!  Dry, cracked heels are very common, and range from annoying (because of how they look) to painful if the cracks are deep.  Our feet really don't have the oil glands nearby to keep them from drying out so dry out they do!
There are other causes too, such as dehydration, accumulation of dead cells and fungal infections, ill-fitting shoes that add increased pressure to the heels, prolonged periods of standing or walking, excess weight or dry skin conditions like psoriasis or eczema.
An easy and natural way to heal your heels is to use essential oils. Many have properties that are anti-fungal, anti-inflammatory, anti-septic, analgesic and moisturizing which all help to heal cracks, exfoliate dead skin cells, relieve pain, kill any fungus exacerbating the problem and moisturize to prevent future cracking. Obviously, some oils are better than others, so here are the best ones to use for your feet:
Eucalyptus – kills bacteria that could be a root cause of cracked heels, soothe dry skin and disinfect shoes, socks, and the feet.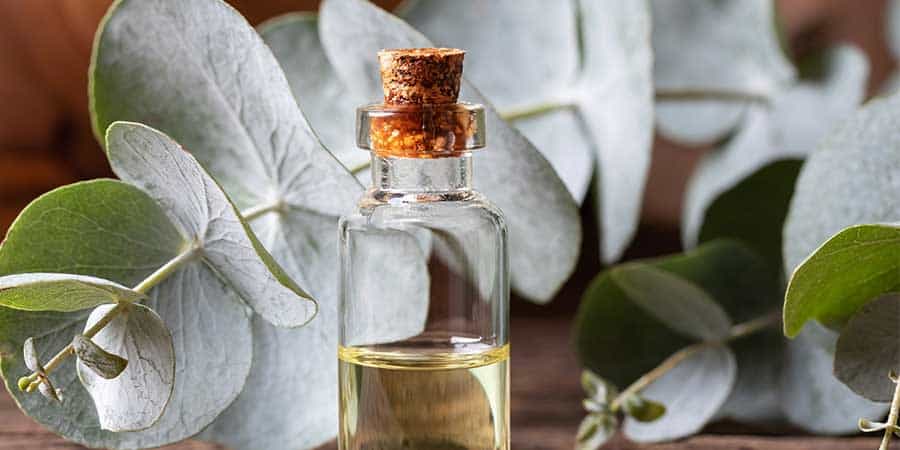 Lemon – removes toxins, improves circulation to the area, works quickly for really dry feet.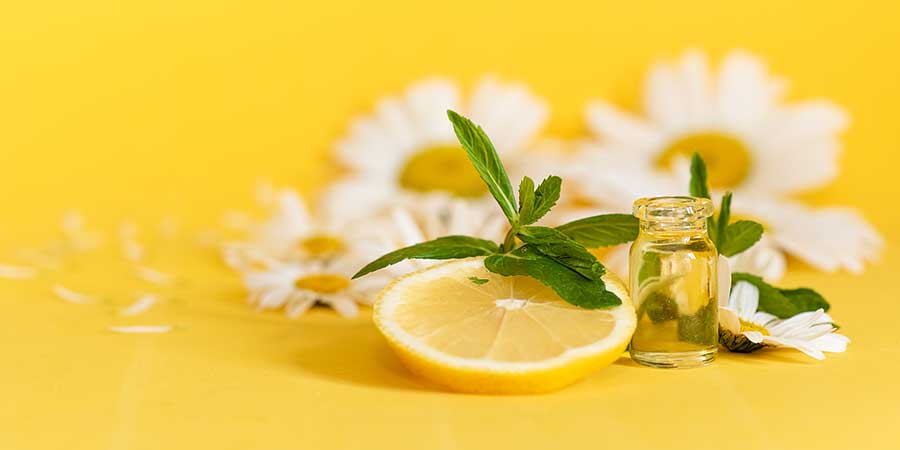 Lavender – antiseptic, analgesic and moisturizing.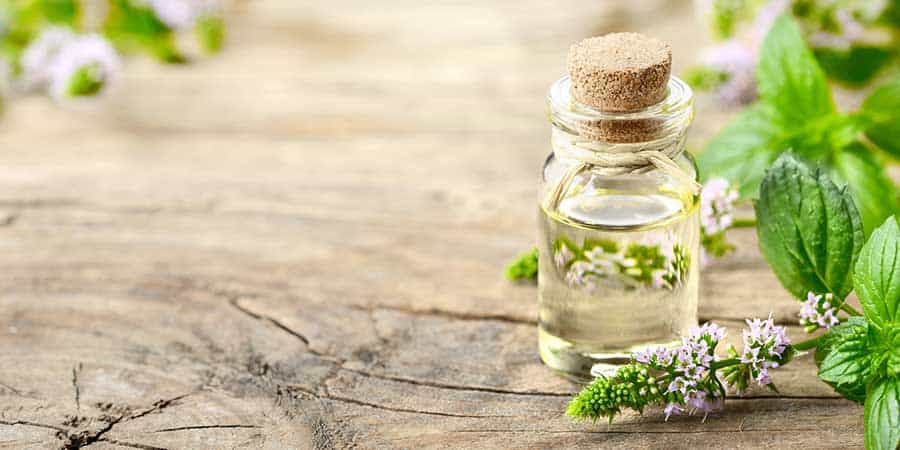 Tea Tree – antifungal, antiseptic, antibacterial, antimicrobial…basically anti everything except healing!  Also heals quickly.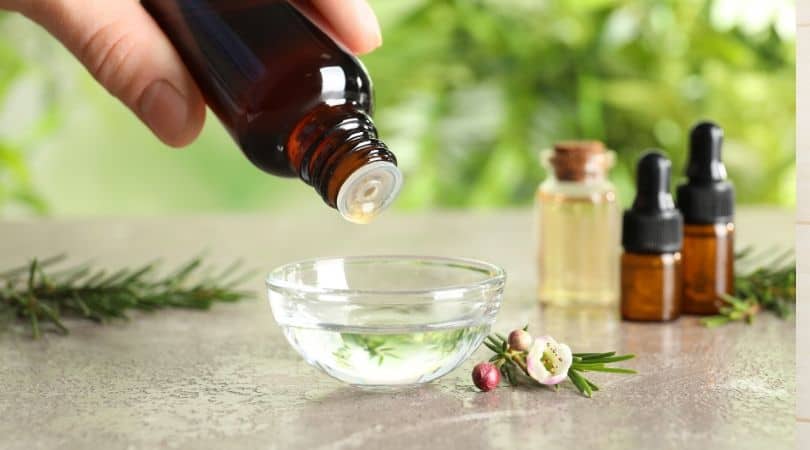 Peppermint – contains omega 3 fatty acids which feed the skin while moisturizing and cooling.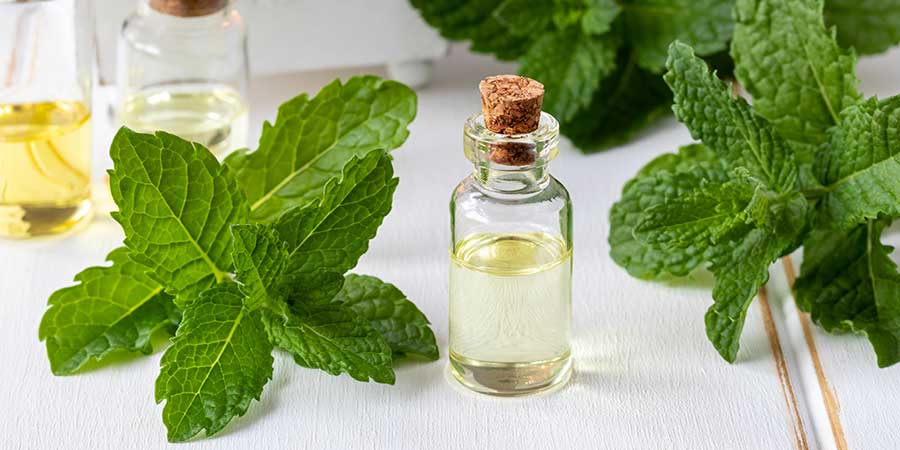 The best way to get started with using oils is to make sure that your feet are in the best condition to absorb what they need from the oils.  To do that you need to soak your feet for 10 to 15 minutes first.  This will soften the skin.  
You can add oils to the soak, but even just using plain warm water will work.  Next use a pumice stone to remove as much of the dead skin as you can.  Dead skin blocks the healthy skin underneath from absorbing what it needs.
While many of the oils above cn be used "neat" or undiluted, using a carrier oil to dilute them can help keep any possible irritation that undiluted oils could cause, as well as add it their own helpful properties.  
You can use sweet almond oil, coconut oil, and even avocado oil. Dilute to a ratio of about 5ml of essential oil every 100ml of the carrier oil or about 3-5%.  Basically, you can just use the diluted oil directly on your softened feet.  If using at night, be sure to put on cotton socks to keep from getting the oil on your bed sheets.
Once you've diluted the essential oil you'll be left with healthy massage oil that is safe to use. Simply massage the oil into the heels working the oil as deep as you can. Take your time to ensure the oil is properly absorbed. Slip on a pair of cotton socks to keep the oil from being rubbed onto furniture.
Essential Oils For Heels Recipes
While you can use essential oils separately to help with painful cracked heels, mixing up a batch of balm or a roller ball could help even more! It makes treating your cracked heels daily super simple.
Essential Oils Heel Balm
In the double boiler, melt the beeswax, shea butter and coconut oil together until clear and remove from the heat. After cooling for about 2 minutes, add the essential oils and stir. Put the mixture in a jar and refrigerate to set. To use it, massage into your feet and then put a pair of cotton socks on.
Essential Oils For Heels Roll-on Blend
Open the roller bottle and add the essential oils one at a time and top off with the coconut oil. Replace the top and cap and shake to combine the oils. Use on heels anytime, just be sure to wear socks to keep from staining floors, furniture or shoes.
Foot Soak For Heels
Large bucket, basin or tub
10 drops tea tree
7 drops lavender
A handful of Epsom salts
Anti-fungal soap
Pumice stone
Towel
A jug of warm water for rinsing
Fill the tub or basin with hot water (not too hot – no burns!), adding the Epsom salts as it fills.  Once full (remember not to overfill because you need to add your feet!) add the essential oils.  Use your feet to stir in the oils and soak your feet for about 15 minutes.  
Clean your feet with the soap and use the pumice stone to remove the dead skin, and then rinse with clean water.  You can also use the balm or roll-on above or just dry and go.  You could even run another basin full of water and oils to let them absorb even more.